Stop Worrying Whenever Your Dog Runs Free Outdoors. The SpottiPup GPS Tracker Can Help You Find Them in an Instant, Set Safe Zones, and Communicate in Real-Time!
Does your dog often find itself lost in strange places? Or maybe, they're having a hard time recalling their way to you? If you got yourself a fluffy wanderer, here's a quick solution to locate your doggo in real-time.
The SpottiPup GPS Tracker is designed to make your life as a fur parent easy. With 3 built-in tracking methods, GeoFencing, and real-time voice calls, getting your furry friend to go home is now made convenient.
SpottiPup GPS Tracker offers you:
✅ Real-Time Tracking: WiFi, GPS, and LBS that work with 4G Networks to help you quickly locate your dog's whereabouts in just one tap via an APP.
✅ GeoFencing Security Feature: Create "safe zones" or allowable areas your dog can explore. This feature provides real-time notifications whenever they go beyond the set parameters.
✅ Location History: If you're curious about where your dog wanders if they're alone, the SpottiPup records route up to 90 days.
✅ Two-Way Call: Send out commands virtually to tell your dog to come home or simply talk whenever you miss your dog.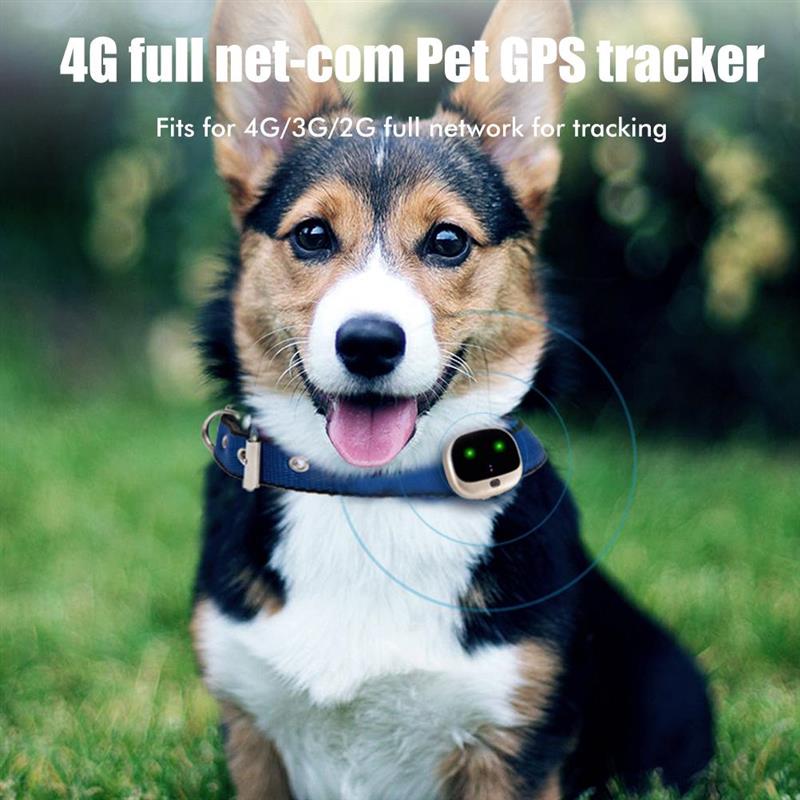 Improve Your Dog's Security 24/7
If you're always on the go, the SpottiPup is your next set of eyes at home. Set allowable space for your dog to wander or GeoFencing, give out commands virtually, and listen to your dog's actions without being heard. SpottiPup ensures you're always close to your dog every day.
Electronic Fence Alarm (Geo-fence ): You can set a safe area (centering around the device) to keep your dogs inside the area. When the GPS holder leaves the set parameter, the device will automatically notify you via APP.
Low Battery Alarm: When the GPS track runs out of battery power, a low battery alarm will be sent via APP and monitor number.
Listen In: This feature allows you secretly listen without being heard.
Two-Way Call: You can use this device to track and protect your pets and call them back remotely via the calling feature.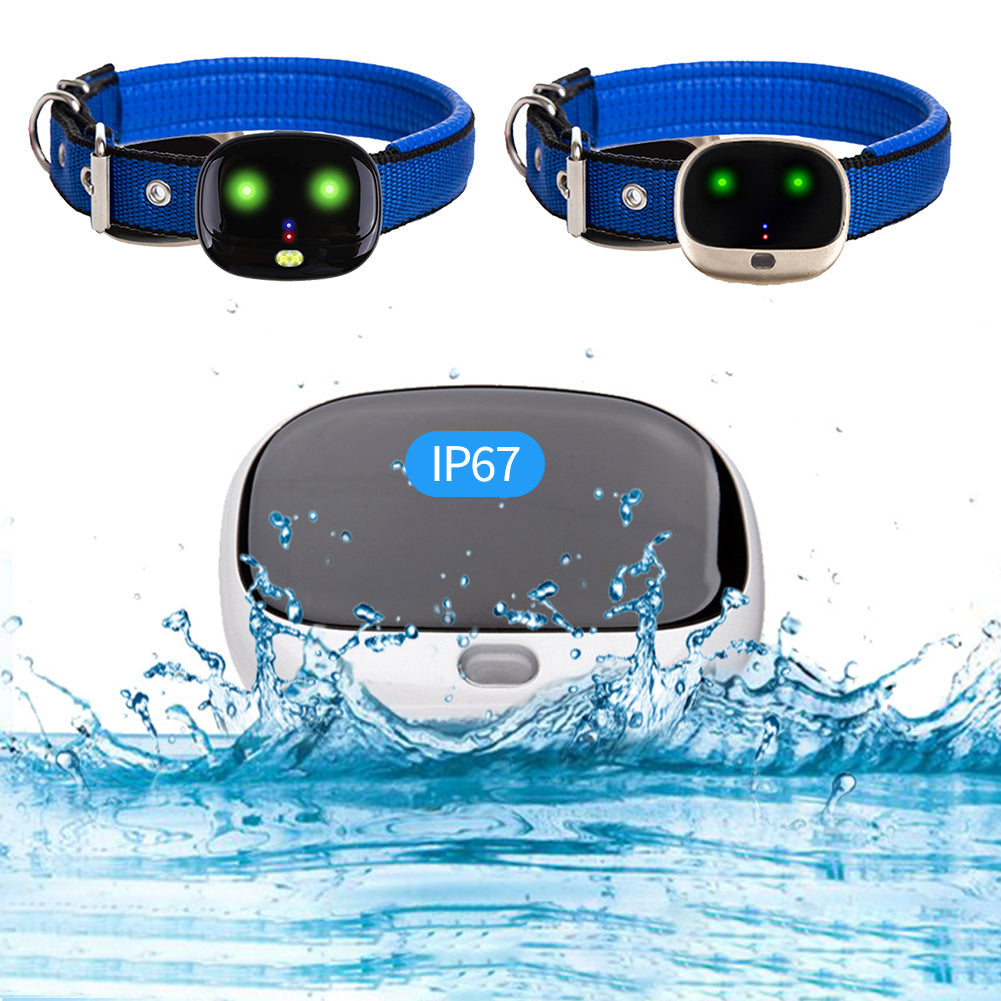 Collar-Comfort, So Your Stays Happy and Secured
The SpottiPup designed this collar to stay pet-friendly. It fits comfortably on their necks and weighs not more than 35 grams only. Your dog will remain comfy no matter how long they wear it.
It weighs 35 grams only and is easy to carry around + and is made of high-quality materials for durability.
Waterproof IP67: Real waterproof device so your dog can still play outside, whether it rains or shines.
Smart LED Lantern: The device will go out and light up automatically according to the ambient light.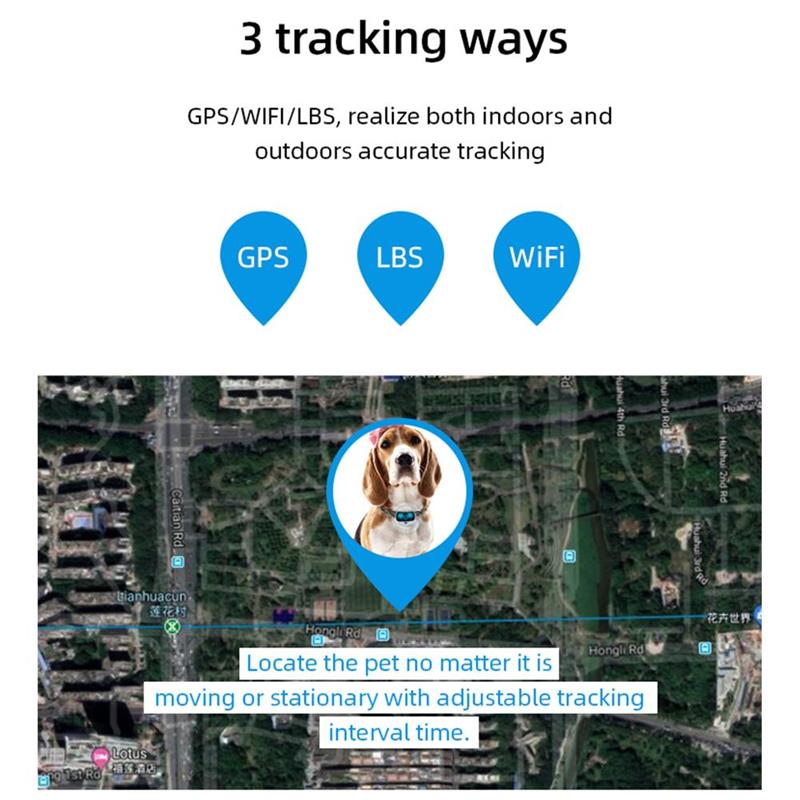 Using the GPS Tracking Technology
GPS+WIFI+LBS Multiple Positioning Modes: The device can automatically recognize the positioning network and switch the positioning mode automatically indoors using LBS/WiFi positioning mode while outdoors GPS positioning mode. Accurate real-time tracking & device position data uploading automatically outdoor accuracy can reach 5 meters, make sure you have precise position information and fast speed of locating.
History Locations Tracking (Footprint Record): Past locations of the GPS device in the latest 3 months will be stored for future checking, so you can track all the places where your dog went.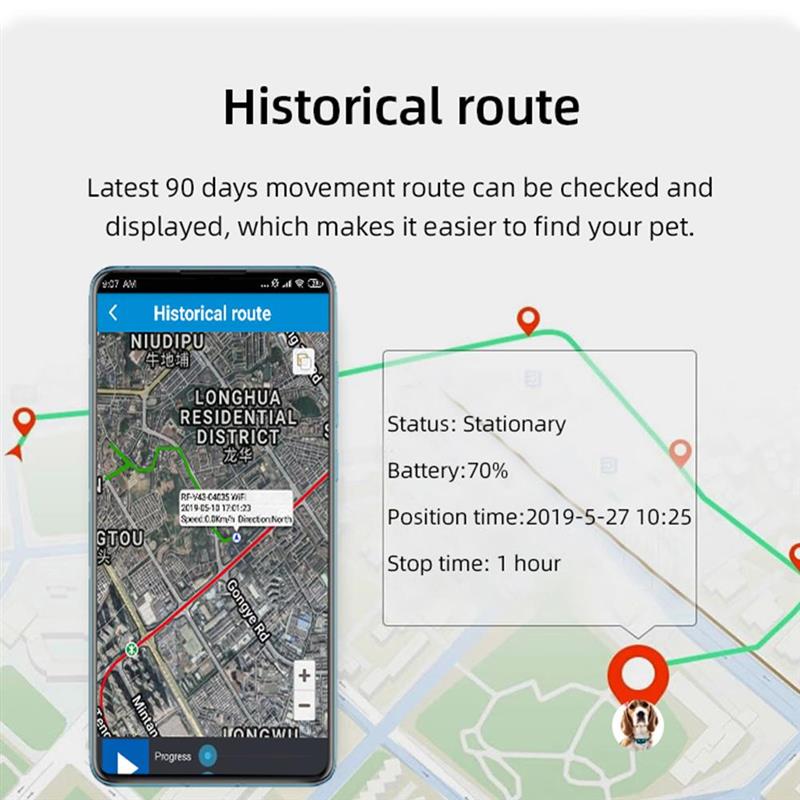 The Mobile Application is compatible with Android and IOS systems; we offer free lifetime application and platform service.
Multiple Monitor Platforms: Mobile Application, Web Monitor Platform, WeChat.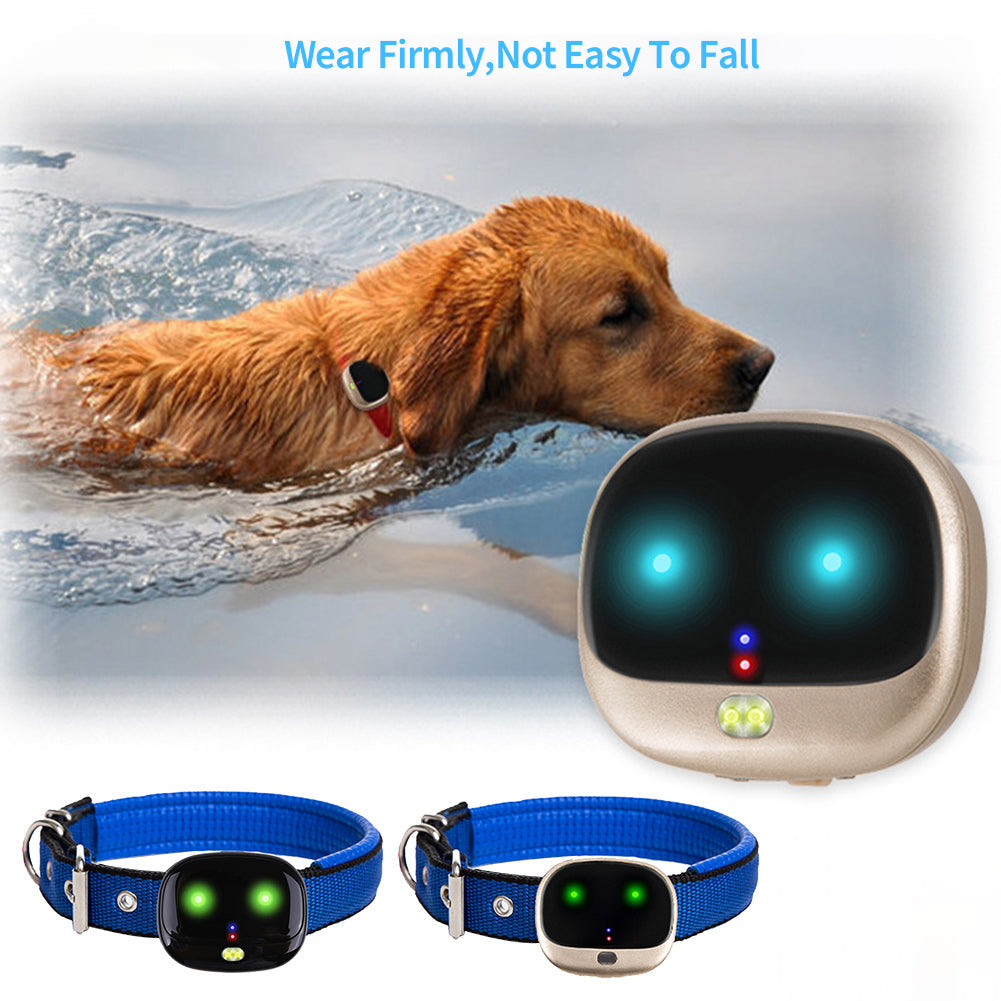 Long Standby Time: There are 3 options for data uploading intervals: 30 seconds, 10 min, and 1 hour. Interval shorter, battery life longer. With a gap of 30 seconds, battery lasting about 1 day; 10 min, battery lasting about 3 days; 1 hour, battery lasting about 4-6 days.
Use a SIM card to activate the product. The alarm function helps keep your dog safe. Also, IP67 protection prevents dust and short time soaking. (NOTE: SIM not included)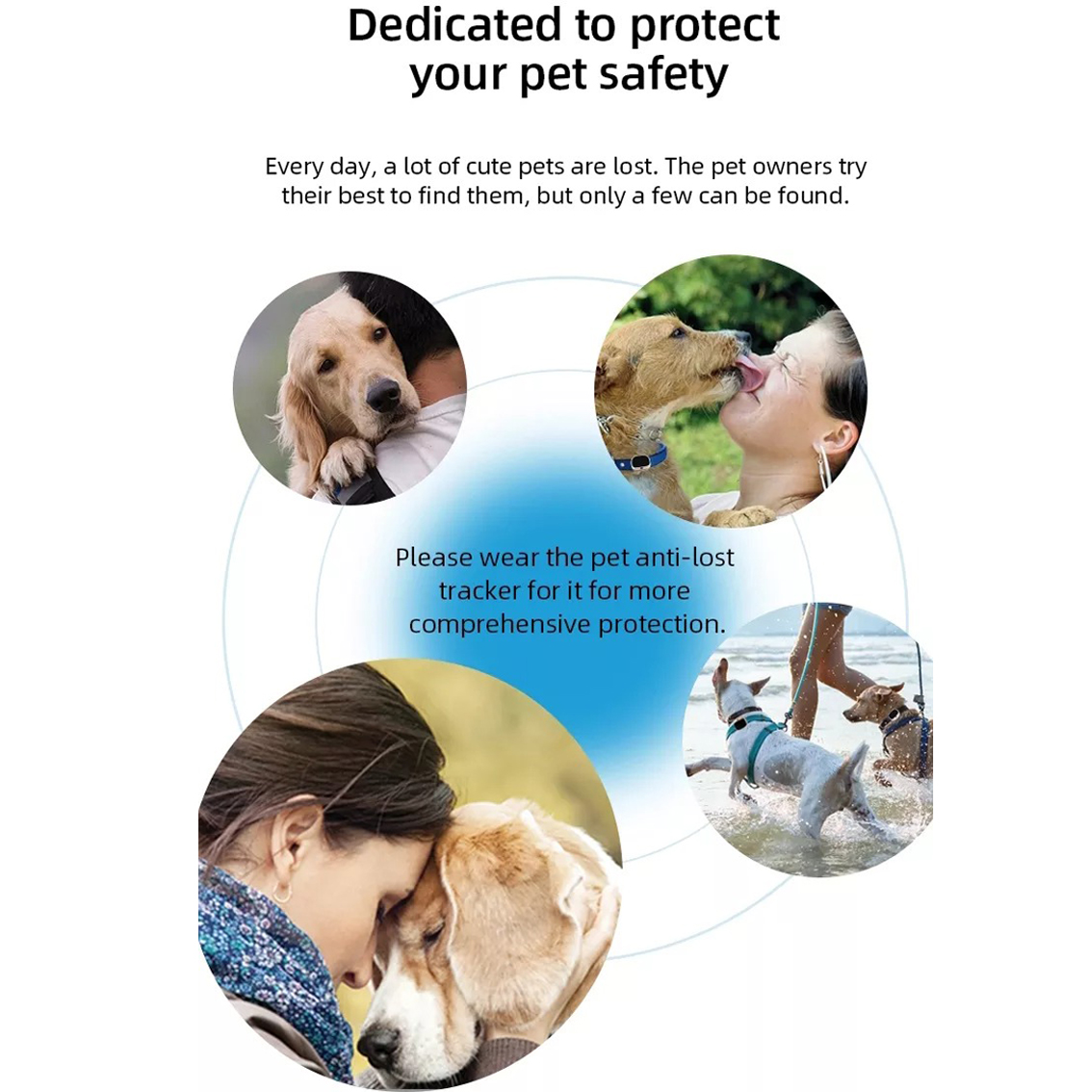 Specifications :
Version A Bands Combination:
           4G-FDD: Band 1/3/5/7/8/20
           4G-TDD: Band 38/39/40/41
           2G-GSM: Band 2/3/5/8
Version B Bands Combination:
           4G-FDD: Band 2/4/5/7/12/28
           2G-GSM: Band 2/3/5/8
GPS Positioning Time: 30sec with Cold Start (outdoor open sky)
                                29sec with a Warm Start (outdoor open sky)
                                5sec with Hot Start  (outdoor open sky)
GPS Positioning Accuracy: 5-15meters (outdoor open sky)
WIFI Positioning Accuracy: 15-100meters (Under WIFI signal coverage)
Waterproof Grade: IP67
Electronic Fence: GPS+WIFI Double Fence
Other Functions: Sports Pedometer Function, Low Battery Alarm, Ringing Pet Function, Smart Dazzling Lights
Material: PC+ABS+PCBA
Working Temperature: -20℃ ~ +45℃
Working Humidity: 5% ~ 95% RH
Size: 52(L)*42(W)*15mm(H)
Net Weight: 35g
Battery Capacity: 500mAh
Full Charge Time: 2 Hours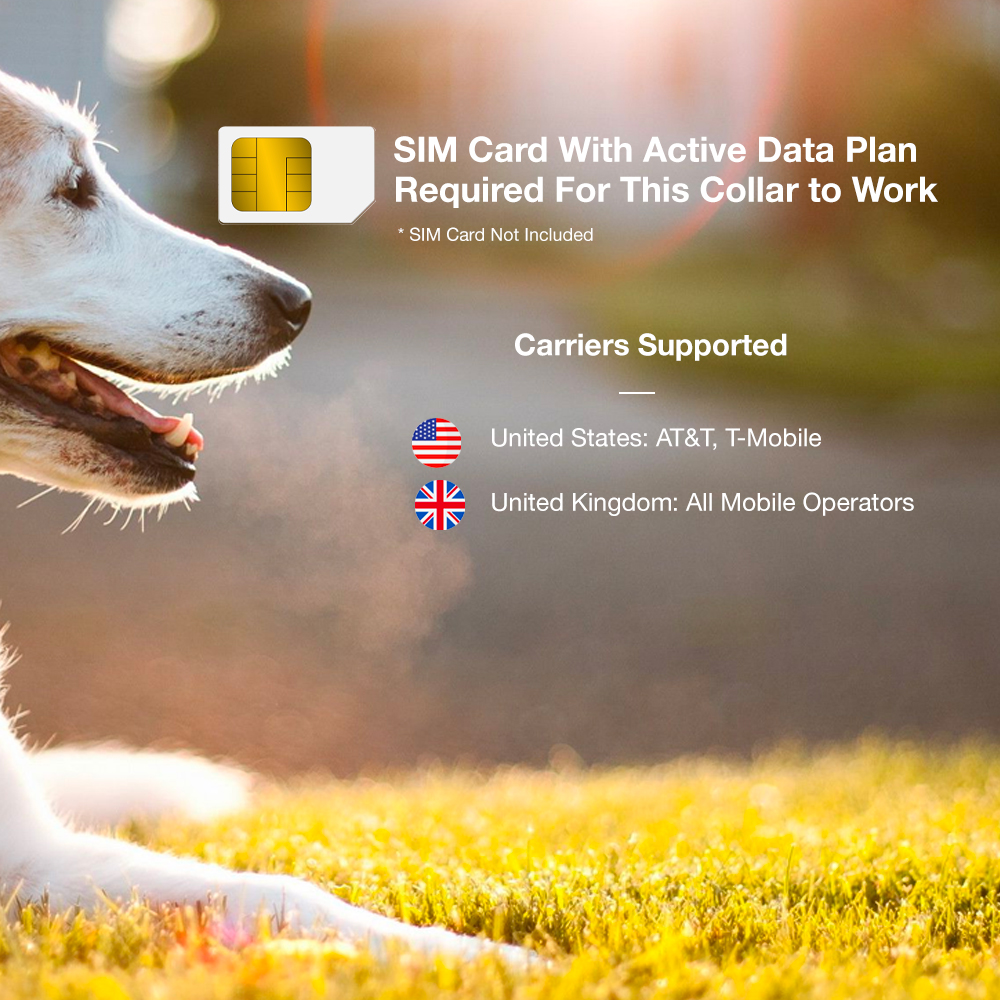 What You Get In The Package
1x Gps Anti-lost Device Host(Strap color random)
1x USB Magnetic Charging Cable
1x Instruction