Never lose your furry friend again. Our Dog GPS Tracker offers real-time tracking and security, so they'll never leave out of your sight!
Are you getting stressed every time your dog tries to run away and get lost? If this behavior is getting too much for you, let our OTTITEK help you keep your dog safe!
With OTTITEK, you'll get an all-in-one GPS tracker that fits your dog's collar. Its intelligent design makes it easy to control and use via smartphone. Just tap the app and let our high-precision GPS technology find your dog's whereabouts.
Here's what makes us the best Dog GPS Tracker!
EASILY ATTACH THE TRACKER TO YOUR PET AND FIND OUT WHERE IT HAS BEEN
With our Dog GPS Tracker, you can track where your dog is in real-time and without a distance limit. Even if your animal is miles away, you can quickly spot them in no time!
Find your dog again anytime! Thanks to real-time tracking, you no longer have to worry. It is suitable for locating pets and farm animals and securing objects of all kinds, such as suitcases.
TAKE ADVANTAGE OF THE VIRTUAL FENCE
The tracker warns you when your pet leaves or comes back in an area that has been defined as safe – for example, your garden or your neighborhood. You will be notified as soon as your pet leaves a safe zone. This feature offers you better security, so you can always watch your dogs.
STAY ON TOP OF YOUR DOG'S DAILY ACTIVITIES
The OTTITEK fits securely on most pet collars and chest harnesses and does not affect your pet's freedom of movement. Activity tracking records how much and how intensively your pet moves. With the help of this data, you can stay informed about the health and fitness of your four-legged friend.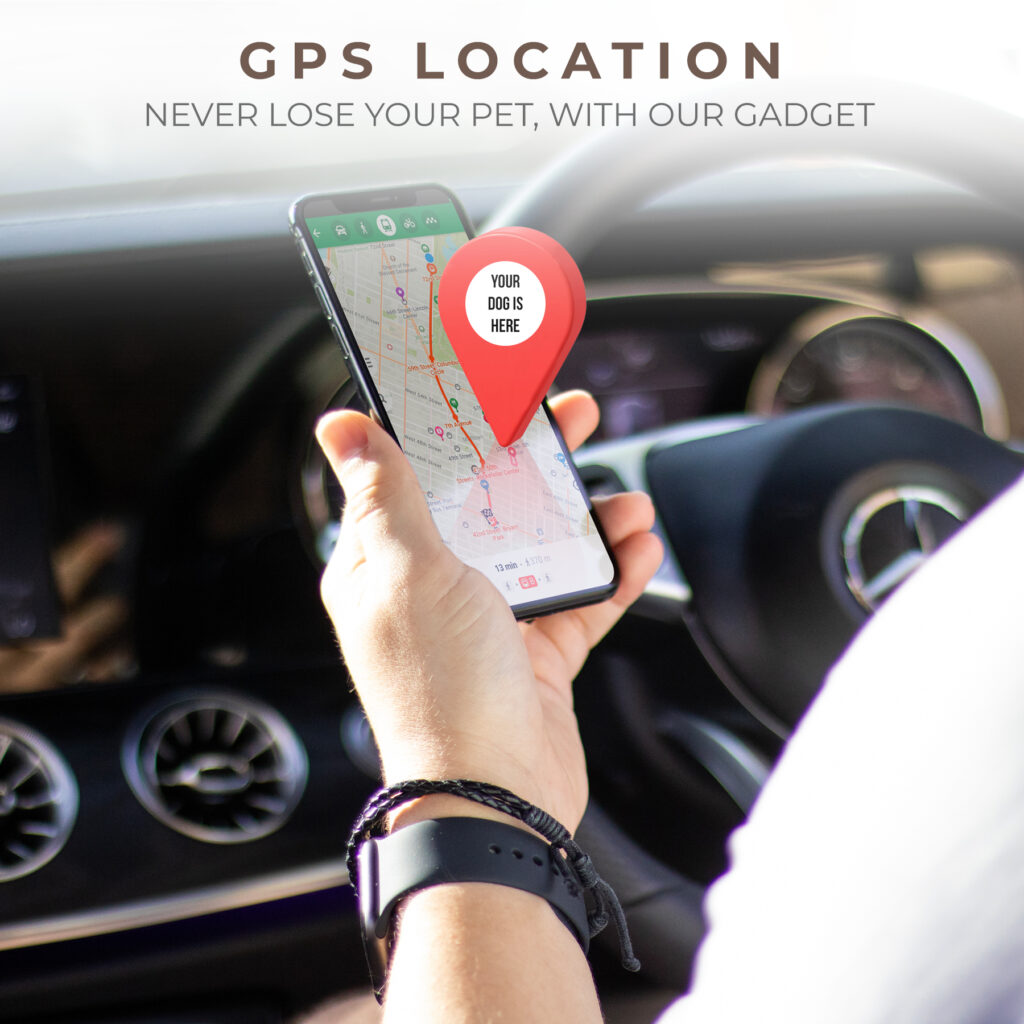 Features:
GPS + WiFi + LBS Three Positioning Ways (Don't worry, even indoors): If the GPS signal is good, the GPS dog collar will locate via GPS satellite. If not, the GPS tracker will locate via WiFi and LBS! Under GPS locating mode, the accuracy is 5-10 meters; under WiFi locating mode, the accuracy will be 10-30m; under LBS locating mode, the accuracy is 100-1000 meters!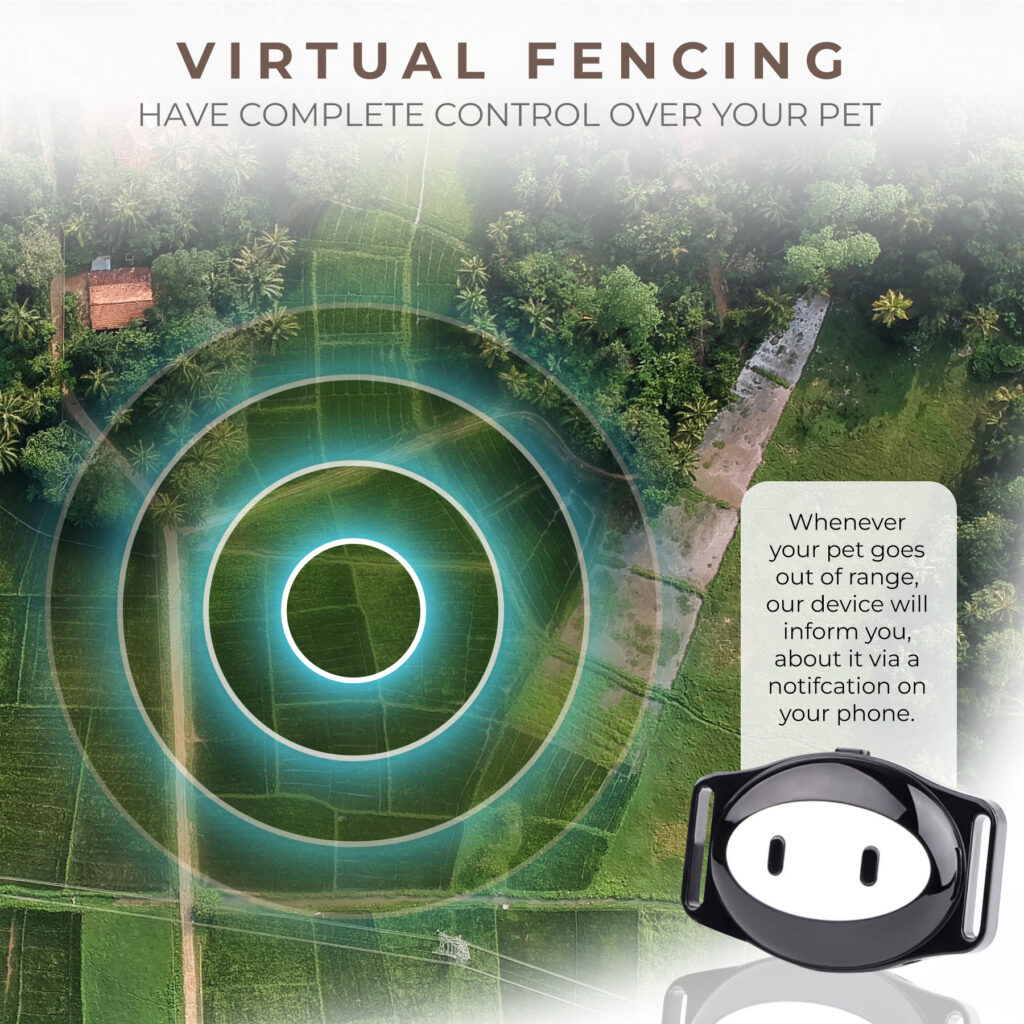 If there is WiFi indoors, the dog GPS collar fixes position precisely and automatically links the nearby WiFi for positioning. In the outdoors, GPS is accurately positioned, just like mobile phone navigation. If there is no WIFI indoors, this GPS for dogs automatically switches the base station positioning so that you never lose your pet.
IP67 Swimming Level: Do not worry whether your pet gets wet in the rain or jumps into the water with you, do not worry. The waterproof level of this dog GPS tracker is IP67; this is a swimming class waterproof level!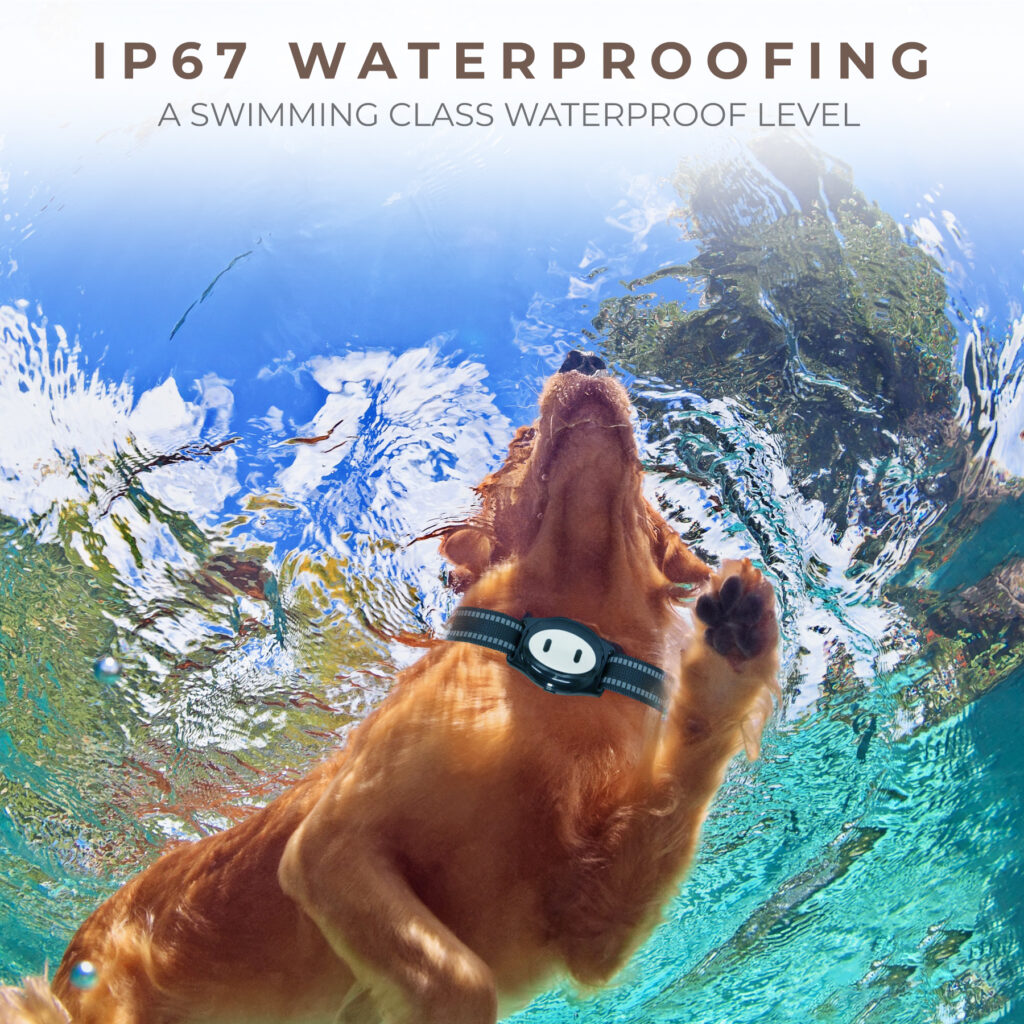 Night Light Function: This collar is perfect for you if you love to walk with your dog. The GPS dog tracker will help find your pet's location using sound and a flashlight with the APP.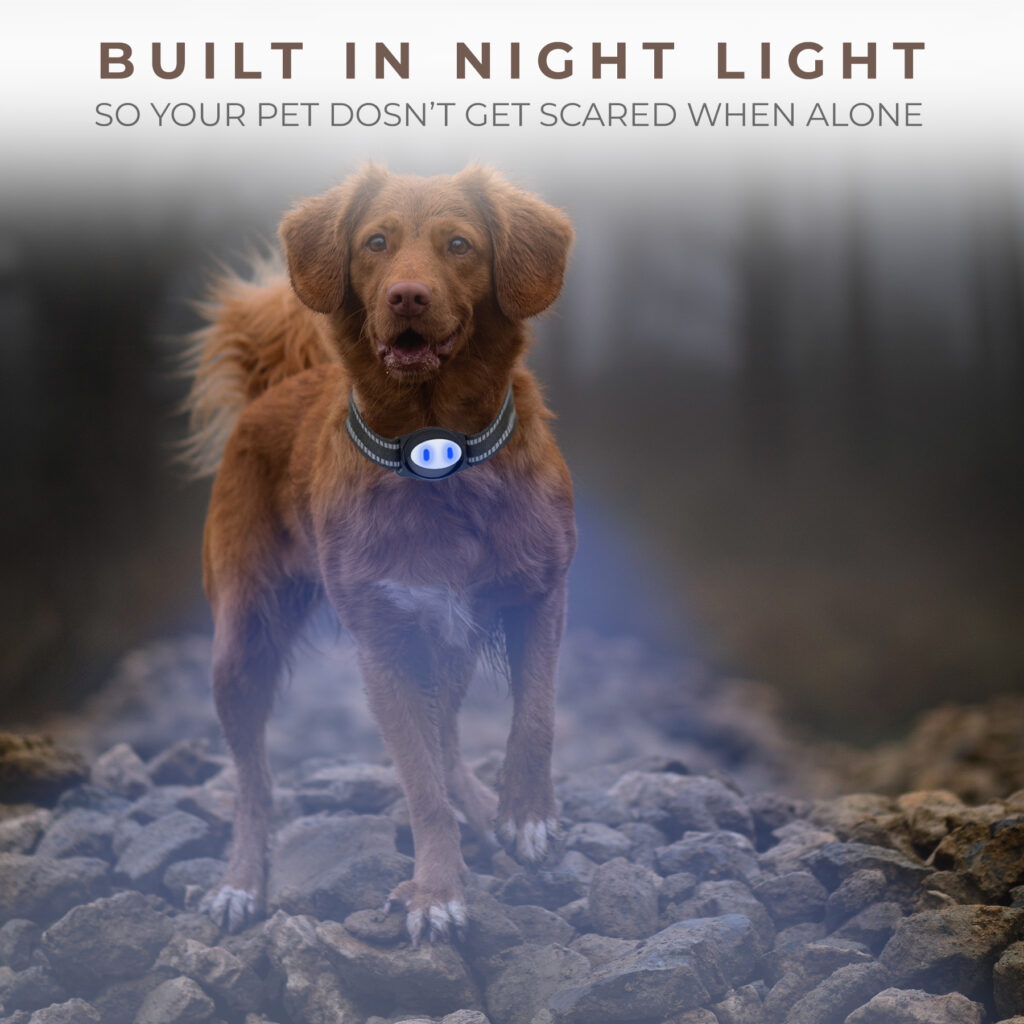 Clear Sound Communication: The dog tracker adopts a five-magnetic volume speaker, which helps you hear your pets' activity even in noisy environments.
Remote Voice Call: You can talk to your pet by dialing or APP to speak to your pet, and the GPS collar for dogs will automatically play your voice.
One-Way Listening: When you want to know the surrounding condition of your pet, send an instruction to the dog's GPS collar, and it will quietly feedback the surrounding voice condition to you.
Long Standby Time & Fast Charging: The GPS dog collar adopts quick charging technology, which helps it to charge within 1 hour. You can use this GPS tracker for dogs for 3 days in normal mode and 5 days in power-saving mode.
Geo-fence: In accordance with the regular activity area of the pet, you can set up the size of the safety fence in the mobile client with this GPS for dogs. When the pet crosses the fence, the dog GPS tracker will remind you that your pet is no longer in its safe zone smartly.
Low Battery Alarm: When the charge is lower, the dog tracker will automatically send you an alarm to remind you of charging so that you can avoid any problems.
Feeding Reminder: Set up three feeding reminding times. When time is up, the GPS collar for dogs will make a noise to remind you.
Pet Health Tracker: You can make a scientific activity plan for your pet so that your pet doesn't walk around blindly and rest appropriately throughout the day.
Real-time Tracking: With our Dog GPS Tracker, you can real-time track your loving pet on maps via mobile phone, tablet and computer, and the minimum data upload interval is 10 seconds!
Anti-lost & Real-Time Locator: Pet Activity Monitor Tracking Device uses an advanced GPS and LBS Location tracking system by using a SIM Card (Not Included) with 2G GSM network to help you find your pet wherever they go.
History Route Playback: The APP and web server can record the upload data of the device for up to 90 days. You can playback the history route at any time!
Specifications:
Dim: 60(L) x 45(W) x 20(H) mm
Weight: 28g
Network: 2G GSM/GPRS
Band: 850/900/1800/1900Mhz
GPS sensitivity: -159dBm
Standby time: 5 days
Working time: 50 hours if uploaded every 1 minute; 70 hours if uploaded every 10 minutes; 90 hours if uploaded every 1 hour!
Operation Temp.: -20°C to +50°C
Humidity: 20%–80%RH
Package Includes:
1 * Dog Tracker Main Unit
1 * Pet Collar
1 * Charging Cable
1 * User Manual