Hey there, fellow feline aficionado! 🐱 Ever caught your furball trying to sip from the leaky faucet or, heaven forbid, the toilet bowl? Well, it's time to elevate their hydration game. Enter the PurrMist Crystal Clear Cat Water Fountain – the Rolls Royce of pet water dispensers (minus the hefty price tag, of course).
Imagine a world where your kitty sips from a pristine, stainless steel oasis, complete with a transparent window that's so clear, you'd think it's a mini aquarium (minus the fish). With a whopping 108oz capacity, it's like giving your pet their very own personal waterfall. And the best part? It operates so silently, even the most finicky feline won't be spooked. So, say goodbye to those makeshift drinking spots and hello to the future of feline hydration! 🚀🐾
The Posh Pet Hydration Experience
Ever thought your kitty deserves a bit of luxury? With the sleek stainless steel design, not only does this fountain scream elegance, but it's also super durable. It's like giving your cat a sip from a five-star hotel lobby… every day.
Never-Ending Waterfall (Almost!)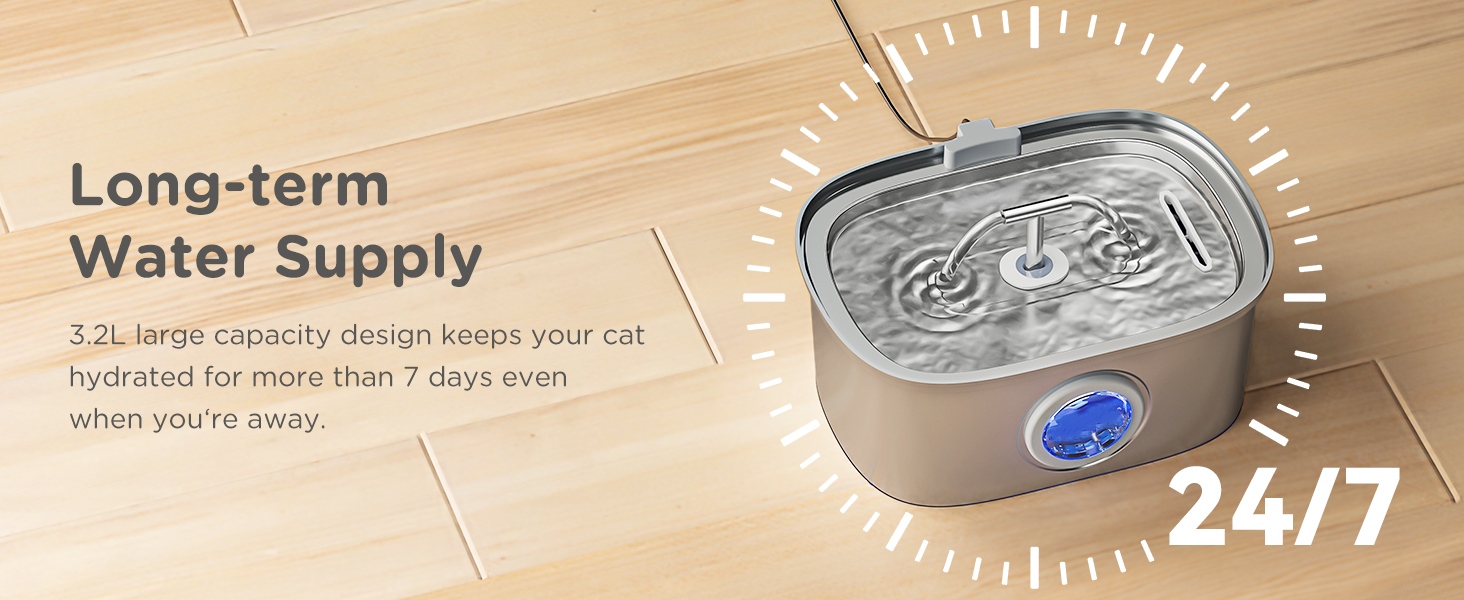 Gone for the weekend? No worries! With a whopping 108oz capacity, this fountain's got your back (and your pet's thirst). It's like your pet's personal Niagara Falls, minus the tourists.
Peek-a-Boo, I See You (Water Level)!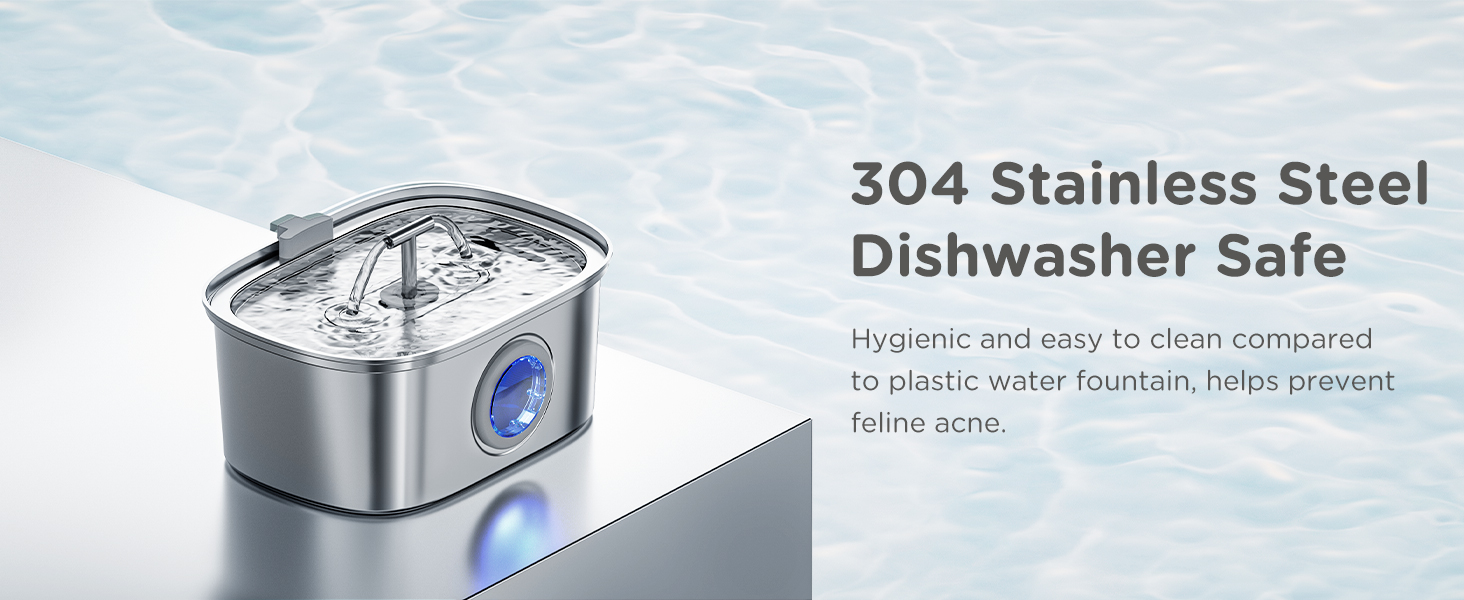 That transparent window isn't just for show. No more guesswork or tapping on the side like a confused drummer. You can see when it's time for a top-up. It's like x-ray vision, but for your pet's water.
Silent Night, Holy Night, All is Calm…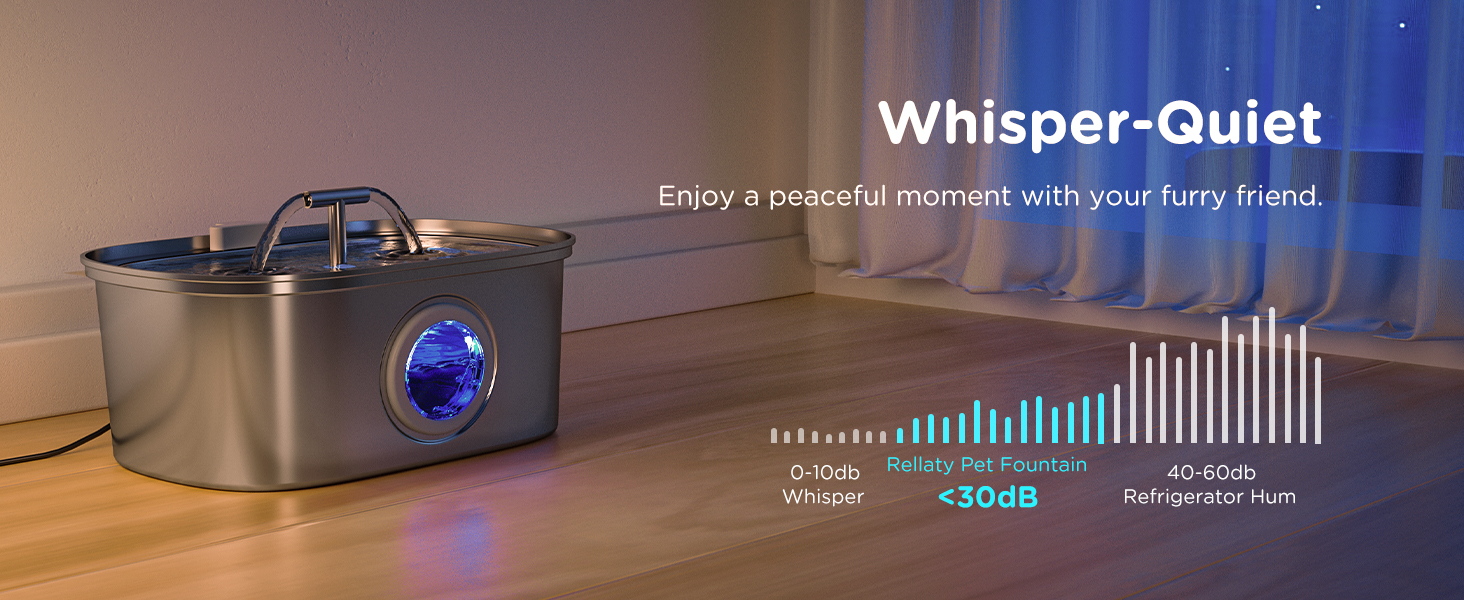 Thanks to the ultra-quiet pump, even the lightest sleepers won't be disturbed. It's so silent, you might think it's off. But nope, it's just doing its thing, letting your furball drink in peace.
Nature's Call (Literally)
Pets love flowing water. It's in their DNA. This fountain mimics nature's streams, enticing them to drink more. So, it's not just a water fountain; it's a call of the wild in your living room.
Crystal Clear, Mountain Fresh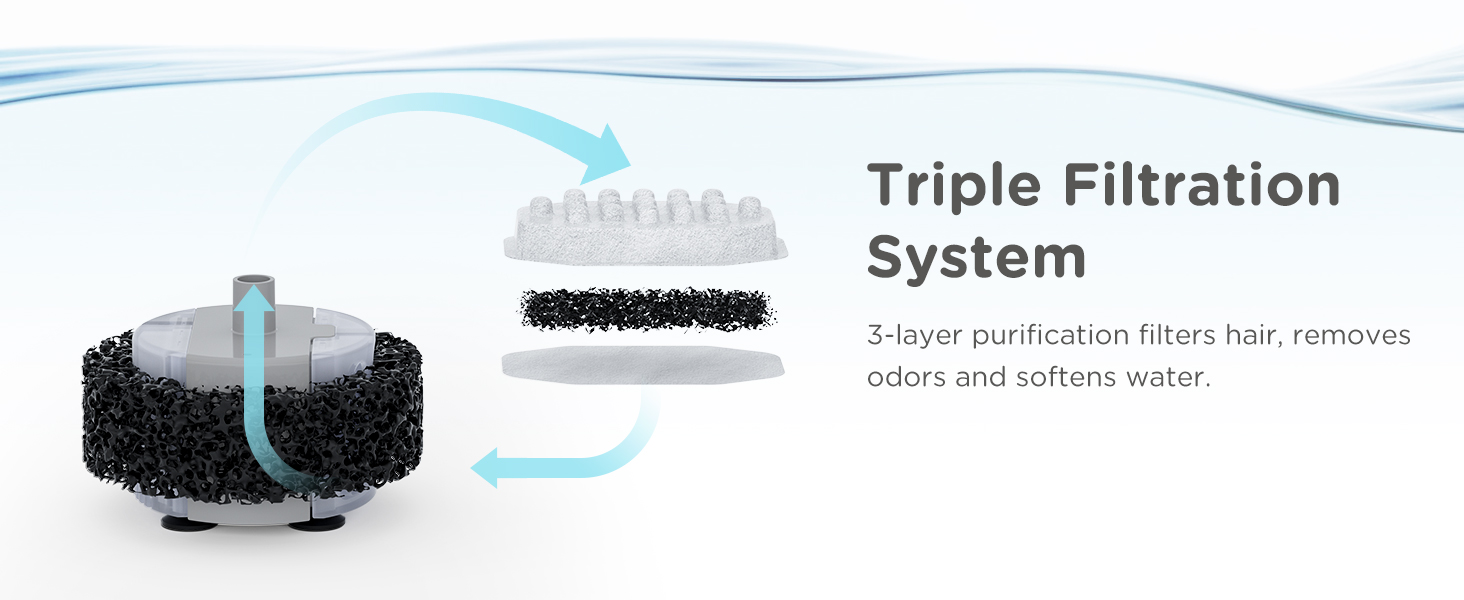 With a quadruple filtration system, think of this as your pet's personal alpine spring. Odors, impurities, and that stray hair (how did it even get in there?) are all taken care of. Cheers to pure, fresh sips!
Easy-Peasy Lemon Squeezy Maintenance
No engineering degree needed here. Assembling and cleaning this fountain is a breeze. And with regular upkeep, you're ensuring your pet's water is as fresh as a morning dewdrop.
There you have it! A sip of luxury, a dash of nature, and a whole lot of convenience. Your pet's going to be the talk of the animal kingdom. 🐾🥂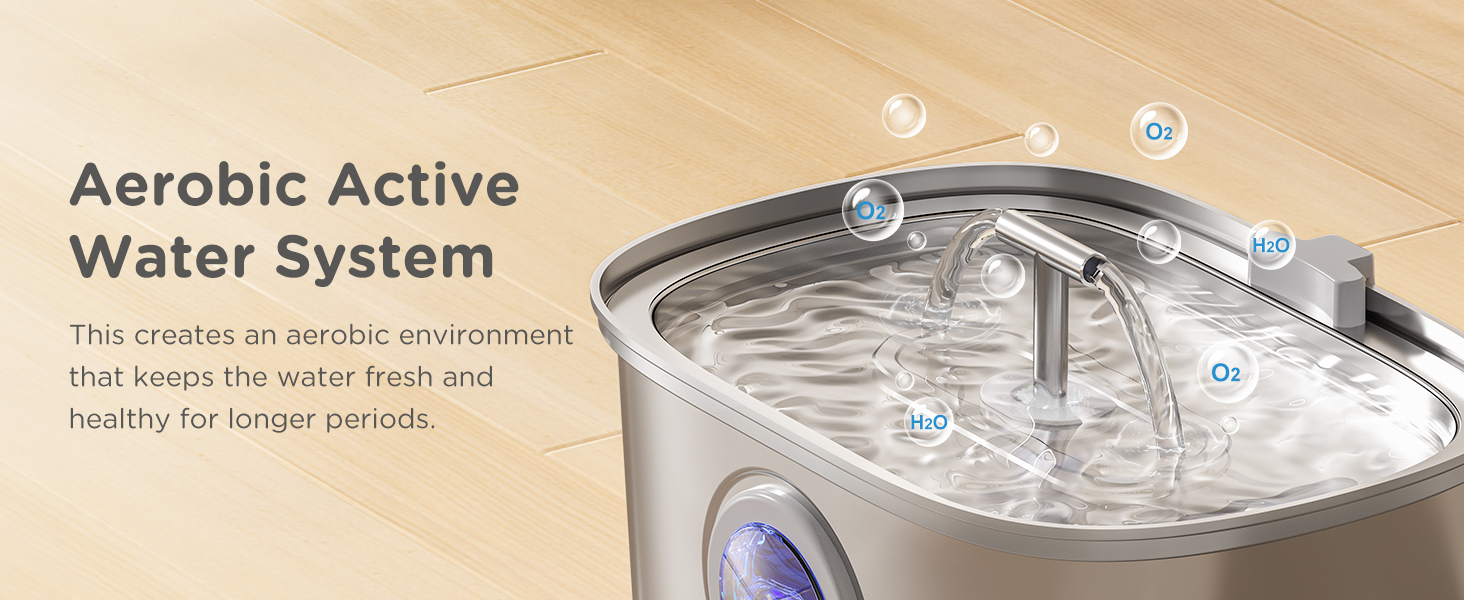 Hey, future PurrMist aficionado! 🐾 Still on the fence? Well, let's be real. Your feline friend deserves the best, and this isn't just any water fountain; it's the PurrMist Crystal Clear Cat Water Fountain. And guess what? These babies are flying off the shelves faster than catnip at a kitty convention. So, if you're dreaming of a hydrated, happy pet (and fewer trips to the sink), now's your moment. Dive in, make the splash, and treat your pet to the hydration station they've been meowing for. After all, aren't they worth it?
Technical Specifications
Alright, tech enthusiasts, this one's for you. Let's dive deep into the heart of the PurrMist Crystal Clear Cat Water Fountain:
Material: Premium 304 stainless steel. Think of it as the superhero of metals – durable, corrosion-resistant, and oh-so-shiny.
Capacity: A generous 108oz (3.2L). That's like a mini lake for your pet. Enough to quench their thirst for days on end.
Pump Noise Level: Ultra-quiet operation at ≤30dB. It's so silent, you might think it's taking a nap. But no, it's always on duty.
Filtration System: Quadruple-layered. We're talking a cotton layer, activated carbon, ion exchange resin, and a filter sponge. It's like having four bodyguards ensuring your pet's water is top-notch.
Power Consumption: Energy-efficient design. Because we care about Mother Earth as much as we care about your pet's hydration.
Maintenance: Easy assembly and disassembly. No PhD required. Plus, it's recommended to replace the filter and sponge every 2-3 weeks for optimal freshness.
So, there you have it. The DNA of your next favorite pet accessory. It's not just a water fountain; it's a masterpiece of design and functionality. Cheers to making informed choices! 🥂🐱