Giving Cat's Water Bowls a Modern Twist
There's nothing more stressful than seeing your cats prefer to drink water on the faucet, or worst, in the toilet. Not only does the water they're drinking is not safe, but it could also be problematic for you as a pet owner. The Le'Kitty Cat Water Fountain brings a modern twist to conventional water bowls by adding features that pets could not resist. With its continuous stream of filtered water, the device mimics the natural attributes of cats, convincing them to drink water at the right spot so that they can get rid of those bad habits. It's safe, convenient, and attractive to your furry felines and you.
Features:
LED Light with Switch: Le'Kitty Water Fountain features a gentle LED light around the edge and the window that attracts your furry babies to drink more while also acting as perfect home decor. The built-in switch on the power cord allows you to quickly turn on and off the LED light at any time.
Ultra-quiet and Safe Operation: The certificated waterproof pump runs on 1.5W low power consumption. It's super-silent and works without loud noise, giving you and your pets a quiet and comfortable environment.
Clean and Healthy Water: BPA-Free material is safe for your pets to drink water, and the filtration system comes with an upgraded carbon layer that helps trap hair, food debris and eliminate bad odors and tastes. Cleaning the fountain is also convenient, with a brush included in the package.
Graduated Water Level Window: The water level window can act as an indicator to remind you of adding water. No water comes out whenever the water level is lower than the sensor inside of the pump.
Larger Capacity with USB Port: 3L water capacity is great for pets of all sizes to drink for 2 days and above. USB port fits adaptor and power bank gives you a more convenient and hassle-free water station for your pets to enjoy.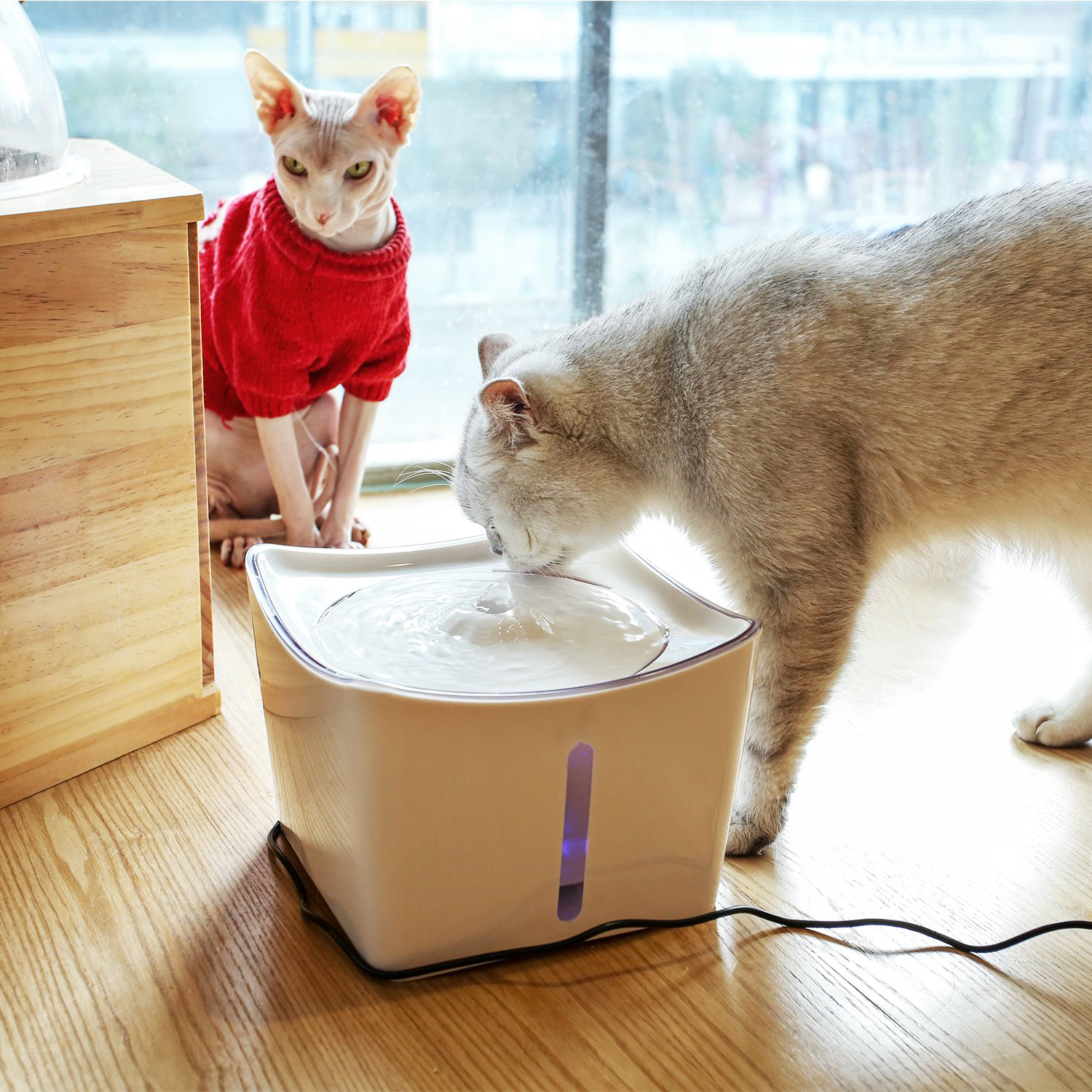 Product Specifications:
Material: BPA Free ABS
Capacity: 3L / 101 oz
Size: 8.7 in (L) x 8.5 in (W) x 6.1 in (H) / 22 cm (L) x 21.5 cm (W) x 15.5 (H)
Weight: 1.6lb / 0.65kg
Power Plug: UL Certificated
Pump: Ultra Low Noise Water Proof AC pump
Input Voltage: AC 110V / 60HZ
Output Voltage: AC 12V
Power Consumption: 1.5W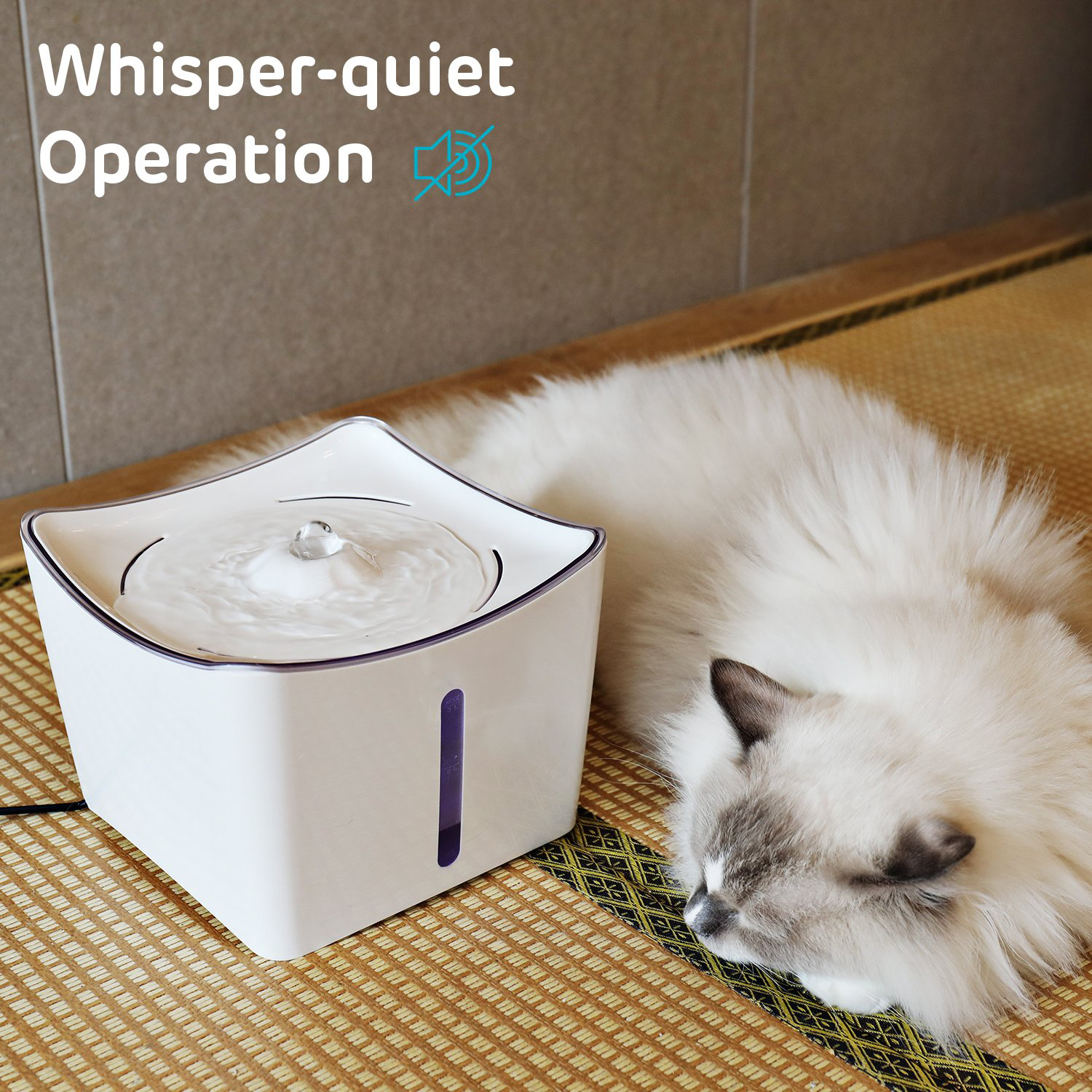 Package List:
1 x Le'Kitty Cat Water Fountain
1 x User Manual