Making Pet-Parenting Less Stressful
Does your pet love to drink out of the faucet? There are two reasons why this is happening. One, it's the cat's instinct. Running water is a cat's natural preference because it tells them that the water tastes fresh. And two, it's the way of their kitty ancestors, just like drinking water that flows straight from streams, rivers, or even in the toilet. These could be a little stressful for us pet owners, especially because they could be harmful to the cat's health.
With Cataro Cat Water Fountain, you don't have to worry about this natural attribute and convince your cat to drink water in a bowl. That's because the Cataro fountain mimics the same experience and delivers dishwasher-safe and charcoal-filtered clean, running water for your pet to enjoy 24/7. Our design comes with an 80 oz water capacity and is equipped with an automatic stream function to serve your cats refreshing water all day, even if you're not around. It works in a continuous cycle and quiet manner that is convenient to you and your pets at the same time.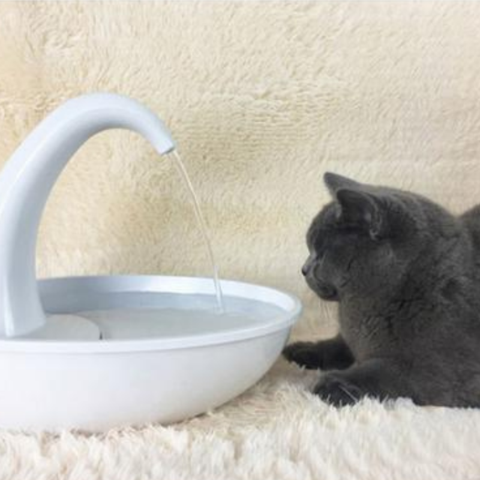 It's Simple to Operate
With Cataro, keeping your cats hydrated is easy peasy. All you need to do is apply the required amount of water (80 oz max) and power up the pet water fountain by connecting the USB cable to various power sources. With its slim spout, the cat drinking fountain lets water flow down gently for your cat's convenience, and that's it!
Not only does the pet fountain have a slim spout, but also it is energy-saving, making it suitable to leave on throughout the day. It also comes with a noiseless pump that won't interrupt your pet while they sleep.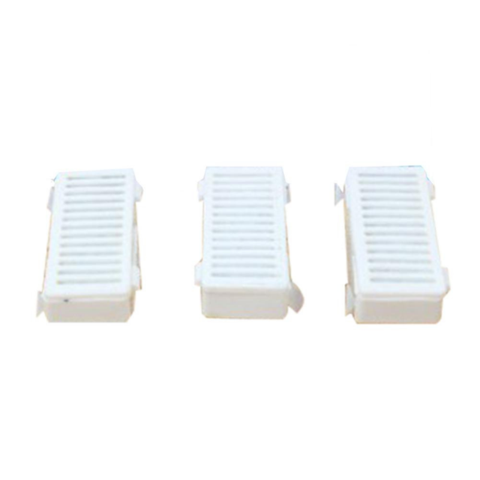 More Convenience and Peace of Mind for You!
The best part of all, the pet drinking fountain is extremely compact and won't take up too much space in a room. Designed with smooth and round edges, the cat water dispenser won't cause any injuries to your pet when they drink, giving you that convenience and peace of mind every time you leave your pet alone at home.
Experience These Amazing Features:
SAFE: Made with non-toxic PP, the cat water fountain ensures your pet's safety every time they drink. Its wires are safely tucked away with the filter to ensure that your pet does not get electrocuted.
BIG CAPACITY:

Equipped with a 79-ounce bowl, the cat fountain produces enough water to keep your cat well-hydrated. This design also ensures that the continuous stream of water does not overflow and ruin your floors.

VERSATILE:

Fitted with a long power cable, the pet water fountain can easily be positioned anywhere around your home. Not only that, but the unique design of the cat drinking fountain is perfect for small, medium, and large cats.
Product Specifications:
Material: Plastic, Food-grade PP Plastic

Color: White

Capacity: 79 ounces

Size: About 12.99 x 8.66 x 10.63in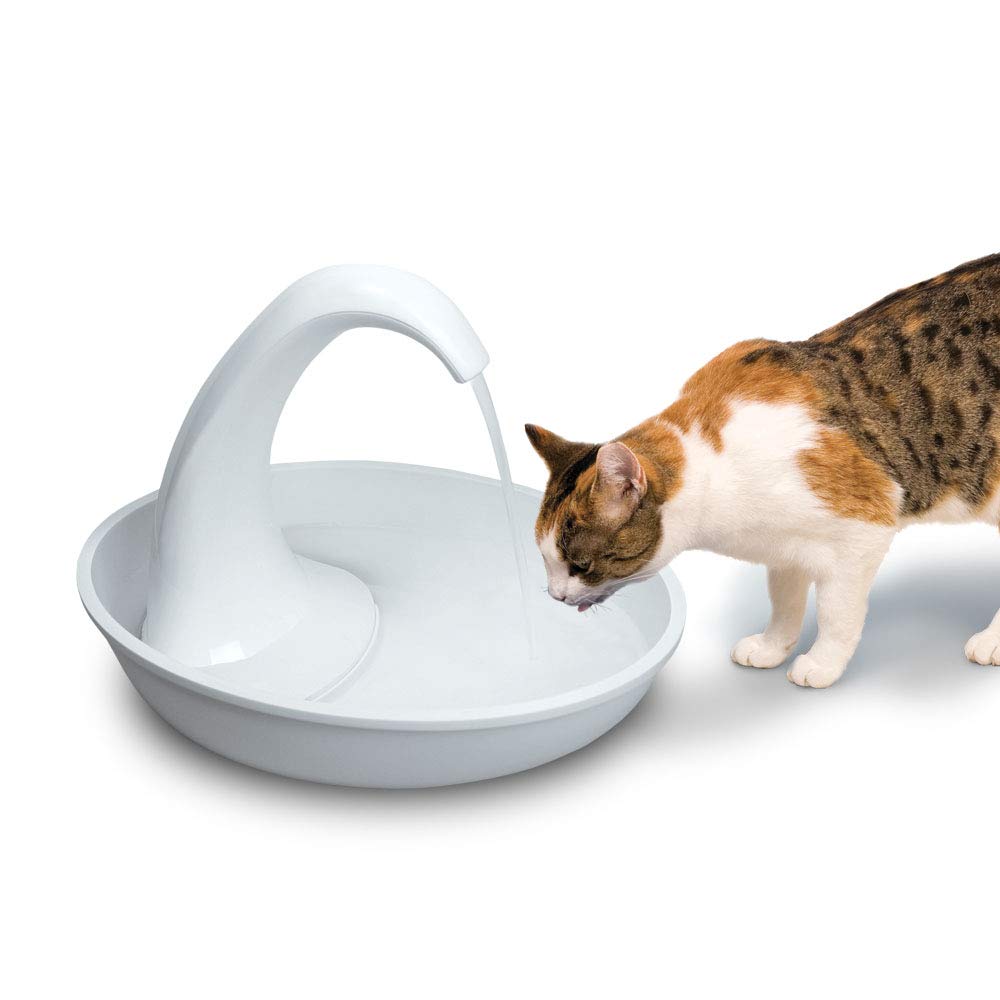 How to Clean Your Pump
To preserve the longevity of your fountain pump, cleaning is essential. Please do the following steps 1-3 times per month, depending on the number of pets using the fountain.
Unplug.
Disassemble and rinse the impeller underwater.
Clear any hair or debris inside the pump away.
Place impeller back in and spin a few times to set alignment.
Reassemble.
Package Content
1x Pet fountain

1x Filter

1x Instruction manual

1x Water pump

1x Stopper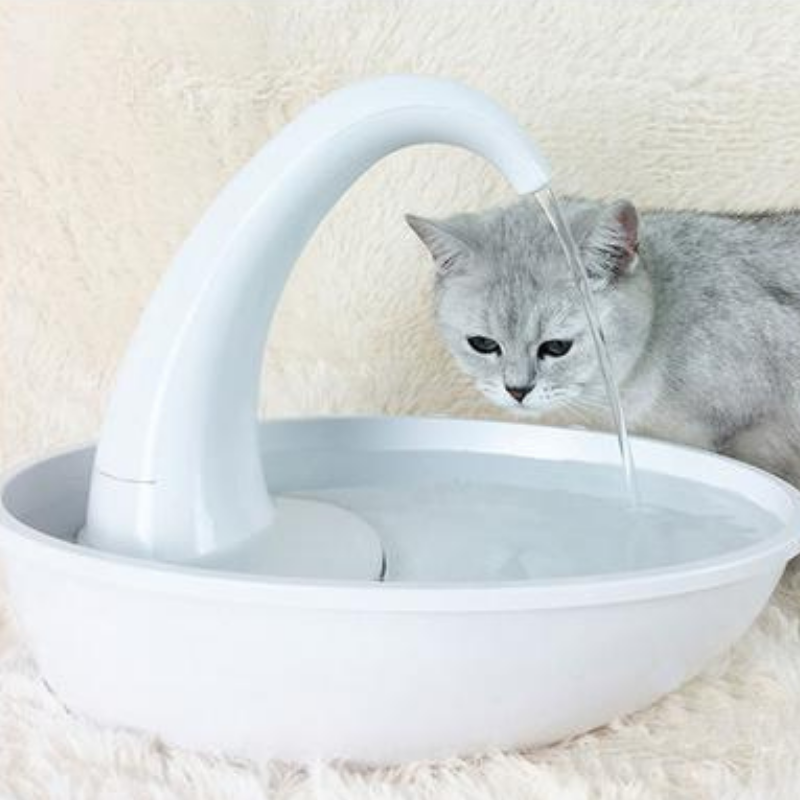 Adjustable Flow Switch
The lever located on the front panel of the pump regulates the rate of flow.
The maximum or "+" creates the strongest flow.
The minimum or "-" creates the mildest flow.
Starting at the lowest setting is recommended.
Setting the lever at the maximum setting can cause splashing.