Hey there, fellow pet pamperer! 🐾 Ever noticed how our feline friends have a certain… shall we say, royal demeanor? They're not just looking for a drink; they're seeking a hydration experience. And let's face it, the bowl you're currently using? It's so last season. Enter the AquaPurr Deluxe Cat Water Fountain. Think of it as the spa retreat your pet didn't know they needed.
Crafted from the finest stainless steel, this isn't just any water fountain; it's a statement piece. With a generous 108oz capacity, adjustable flow, and an ultra-quiet pump, it's like giving your pet a VIP pass to the most exclusive water bar in town. And the cherry on top? That multi-filtration system ensures every sip is purer than a snowflake, while the dishwasher-safe design means clean-up's a breeze. So, if you're ready to elevate your pet's drinking game to the next level, read on. The AquaPurr experience awaits! 🥂🐱
Sip in Style, Kitty!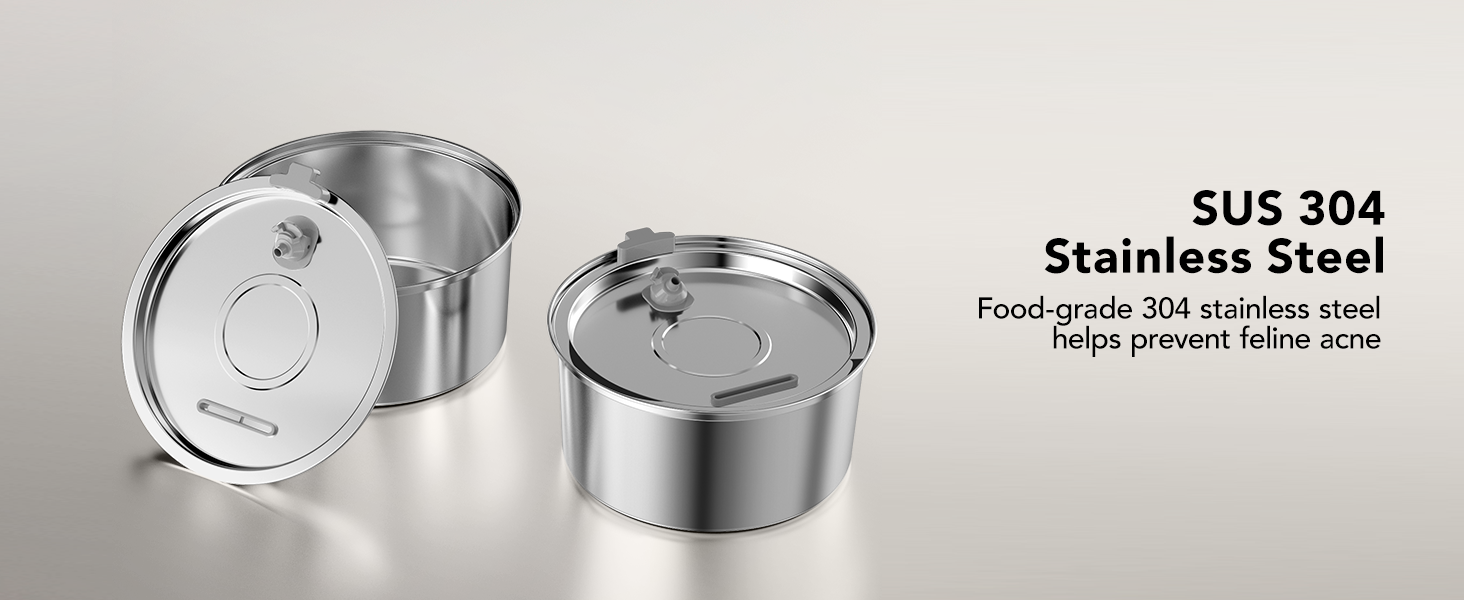 Crafted from top-tier stainless steel, this fountain isn't just about function; it's a fashion statement. It's like giving your cat a personal barista, serving up fresh water with a side of elegance.
Water Galore, Refill No More!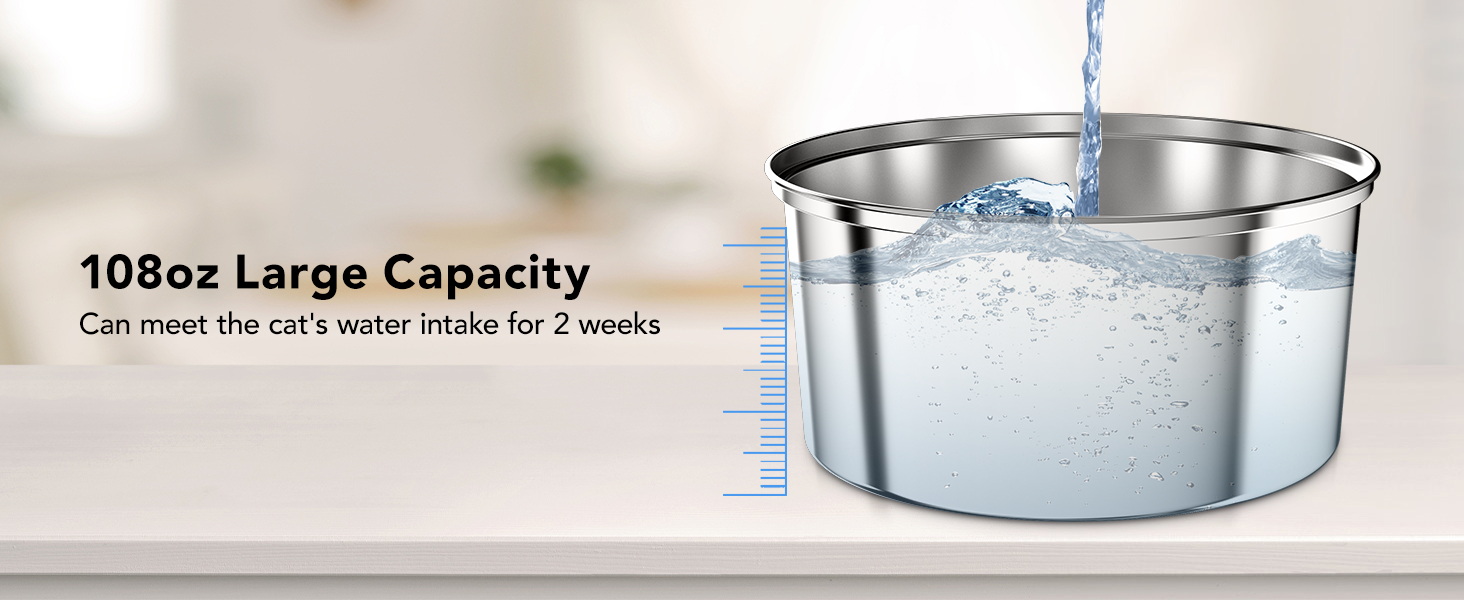 With a generous 108oz capacity, your pet's thirst is quenched for days. It's like having a mini reservoir at home, ensuring your furball stays hydrated while you enjoy a worry-free weekend getaway.
Custom Flow, Just So You Know!
Every pet's unique, and so is their drinking style. With adjustable water flow, you can tailor the fountain to your pet's liking. Whether they prefer a gentle stream or a gushing waterfall, AquaPurr's got them covered.
Whisper Mode Activated!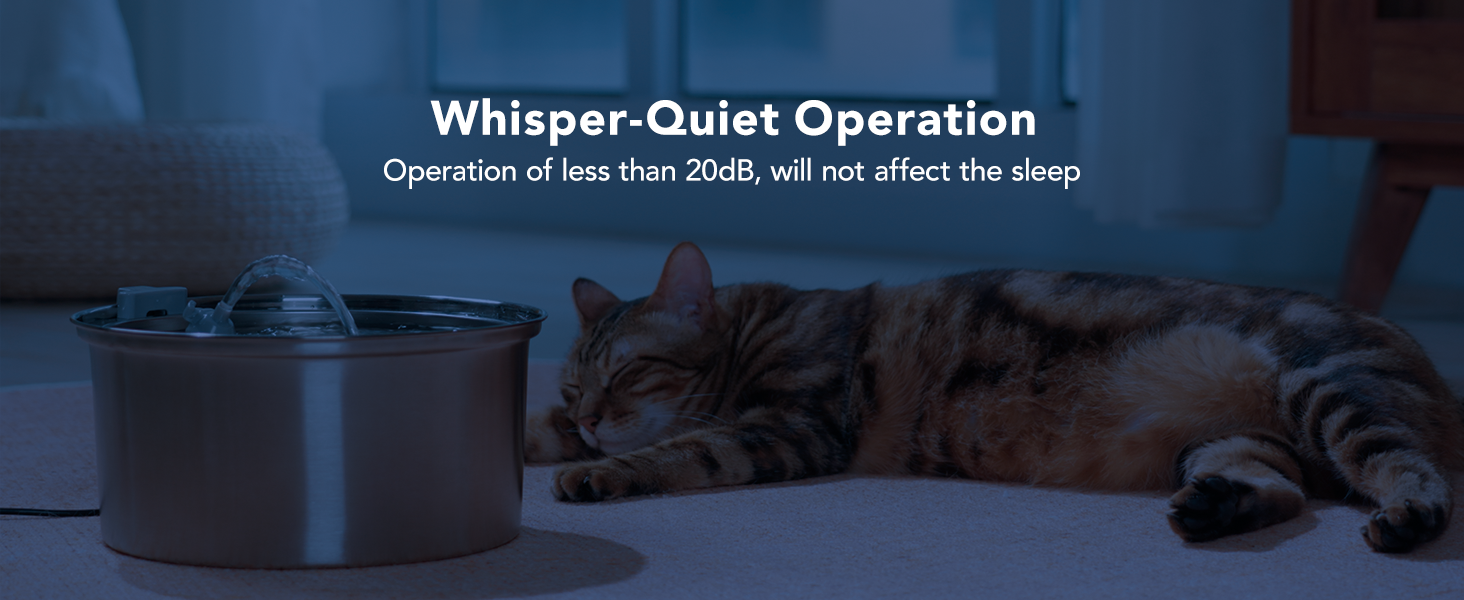 The ultra-quiet pump ensures that the only sound you'll hear is the contented purring of your cat. It's so silent, even the neighborhood mouse won't hear it coming!
Crystal Clear, Cheers My Dear!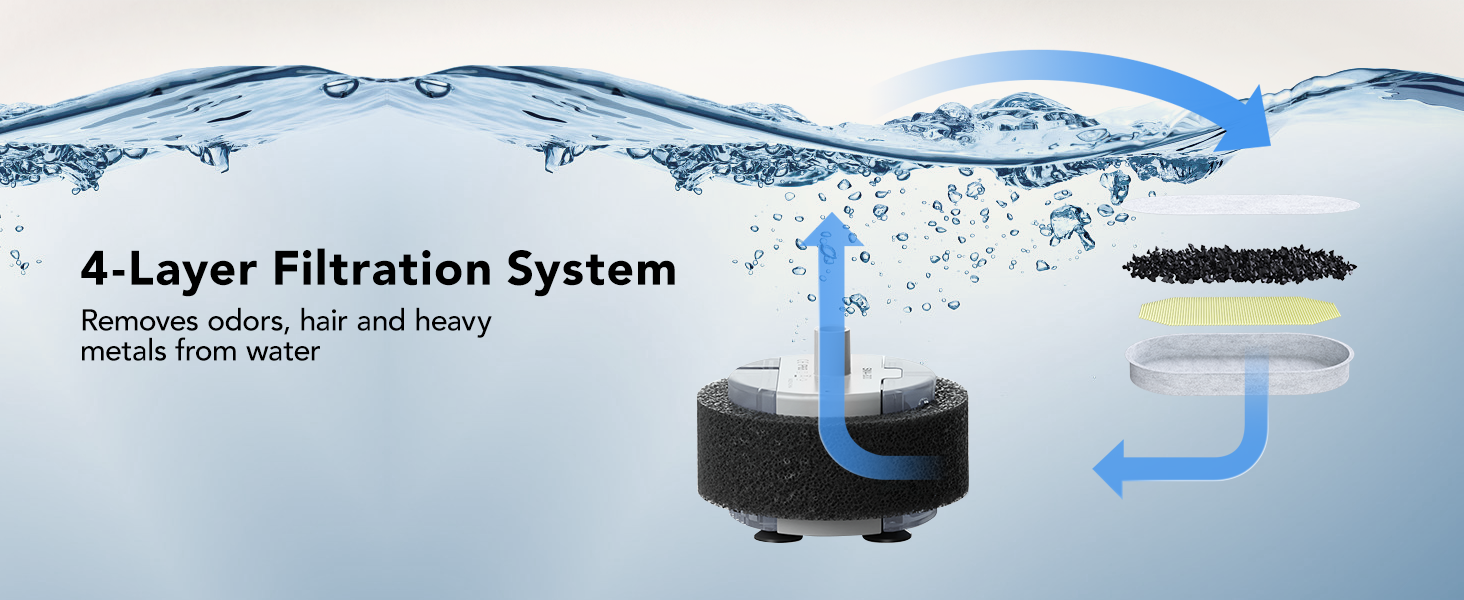 Thanks to the advanced multi-filtration system, every sip is as pure as mountain spring water. Say goodbye to impurities and hello to fresh, clean hydration.
Clean-Up? It's a Snap!
Who said cleaning has to be a chore? With a dishwasher-safe design, maintaining the fountain's freshness is as easy as pie. Or should we say, as easy as tuna?
Compact Yet Chic!
Space-saving without compromising on style. This fountain is the perfect blend of form and function, making it a chic addition to any room, no matter the size.
So, if you're looking to treat your pet to the crème de la crème of hydration stations, look no further. AquaPurr is here to make every sip a delightful experience. Cheers to happy, hydrated pets! 🥂🐾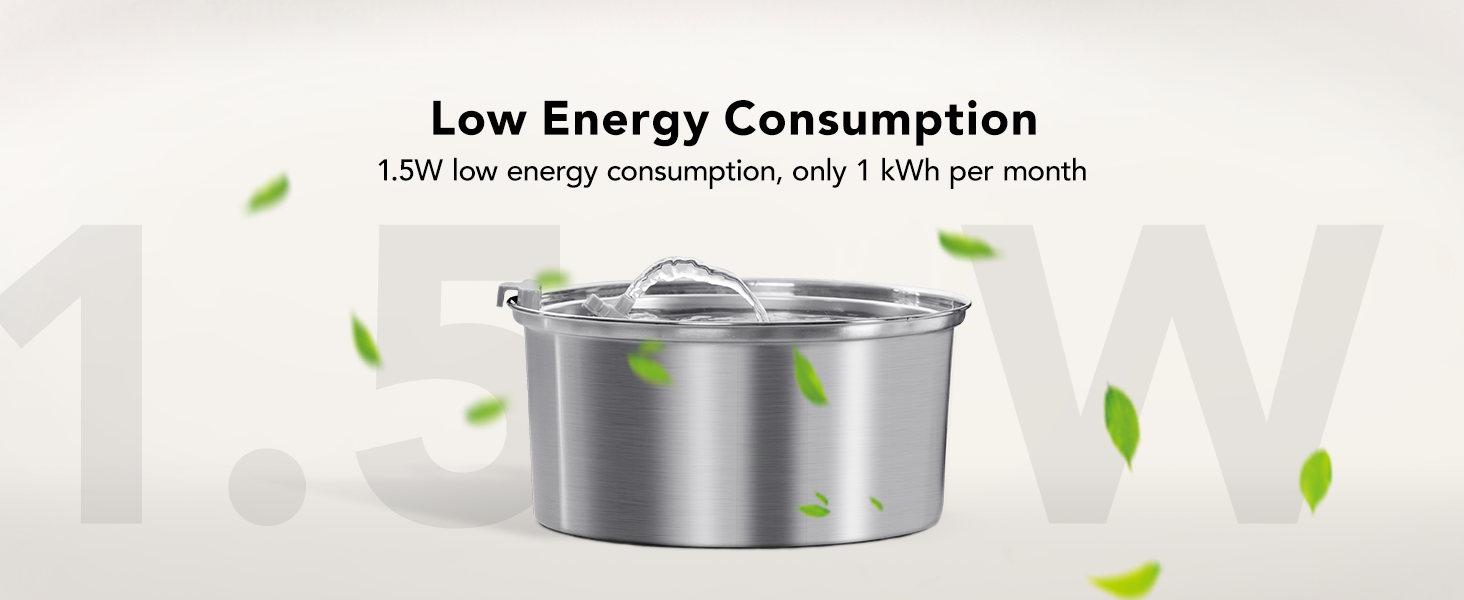 Alright, pet lover, let's get real for a sec. 🐾 Your fur baby deserves nothing but the best, and the clock's ticking! The AquaPurr Deluxe Cat Water Fountain is flying off our virtual shelves faster than a cat chasing a laser pointer. And trust us, you don't want to be the one left wishing you'd snagged this hydration haven. So, why wait? Dive in, make that splash, and let your pet sip in style. Remember, in the world of pet pampering, it's the early bird that gets the worm… or in this case, the freshest, fanciest water fountain in town!
Technical Specifications
Alright, tech gurus and detail diggers, here's the deep dive you've been waiting for:
Material: Top-of-the-line 304 stainless steel. It's like the VIP of metals – durable, rust-resistant, and oh-so-glam.
Capacity: A lavish 108oz (3.2L). That's a whole lot of hydration packed into one sleek design.
Pump Noise Level: Ultra-quiet operation, clocking in at a whispery level. Think library silence, but even quieter.
Filtration System: Multi-layered magic. We're talking activated carbon, ion exchange resin, and more. It's like a security detail for your pet's water, ensuring only the purest sips.
Power Consumption: Efficient and eco-friendly. Because we love our planet as much as we love pampered pets.
Maintenance: Dishwasher-safe components. Because who has time for hand washing? Not you, that's for sure.
Adjustable Flow: Tailor-made hydration. Whether your pet's a sipper or a gulper, we've got them covered.
So, there you have it – the DNA of the AquaPurr Deluxe Cat Water Fountain. It's not just a product; it's a promise of unparalleled pet pampering. Dive in and discover the difference! 🥂🐱
So, there you have it – the DNA of the AquaPurr Deluxe Cat Water Fountain. It's not just a product; it's a promise of unparalleled pet pampering. Dive in and discover the difference! 🥂🐱