PureBred: Your Cat's Hydration Partner!
As water is the driving force of all nature, we pay much attention to pets' drinking and put massive efforts into researching and developing items to solve the drinking problems of our furry friends. Our PureBred Clover Pet Water Fountain combines the two functions of the pet water bowl and home decor to give you the PERFECT care essential that is pleasant to you and your pet's eyes. PureBred tries to provide the necessary care to overcome pet issues and the little things that concern us, pet owners.
With such, our PureBred Cat Water Fountain is designed to deliver convenience and peace of mind to you. We do this by adding a top-notch filtration system to ensure your pet's safety and designing an item that's irresistible for pets to use and pleasing for your eyes to see. Because we believe these two elements work hand-in-hand to guarantee an excellent experience.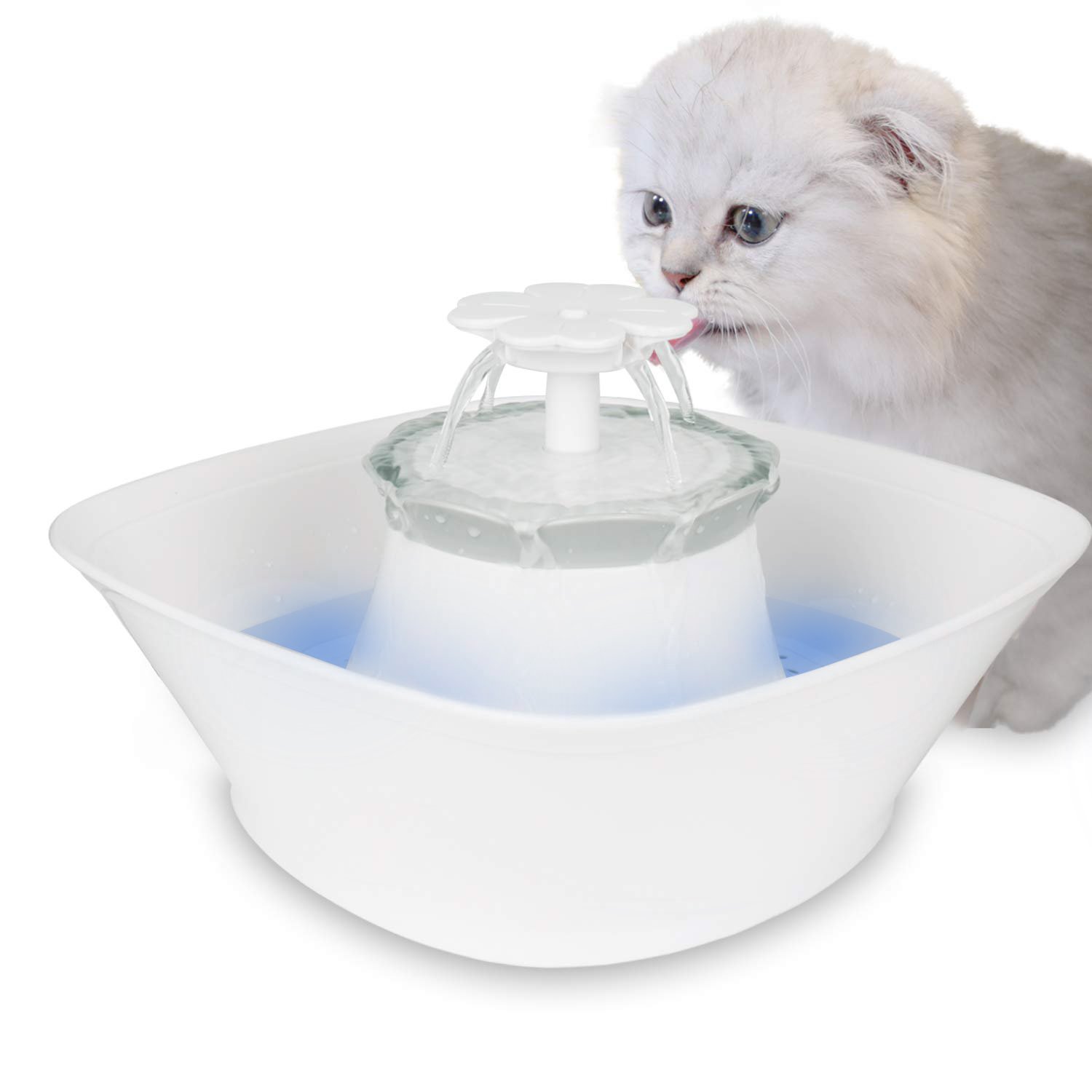 Features:
Unique LED Light: PureBred Clover LED Light Pet Water Fountain attracts your pets to drink more water with its soft blue light. This addition works to drawn your pet's attention so that you can prevent them from drinking water in unwanted places. Also, this LED light serves as a night light for you at night.
High-quality & Safe: Our BPA-free water fountain is safe for your pets to use. It is also easy to disassemble the device for cleaning maintenance, giving you that peace of mind that your pets only drink clean, running water.
Two-way Power: Our water dispenser with a USB pump can be powered with a wall socket and a power bank. Your pets can enjoy the fountain anywhere, at home or during the trip. It's 100% convenient and hassle-free. (Power bank is not included in the package.)
360° Streams & Bubbling Flow: With the clover-shaped cap on, the 360° multi-directional streams aerate the water for added oxygen and freshness, encouraging pets to drink more rather than still water. You can also take the cup off and use the bubbling flow.
Dual-Filtration System: Our fountain adopts a dual filtration system to provide healthy water to sustain your pet's health comprehensively. A charcoal filter helps purify water, and the foam filter blocks out hair or food residue.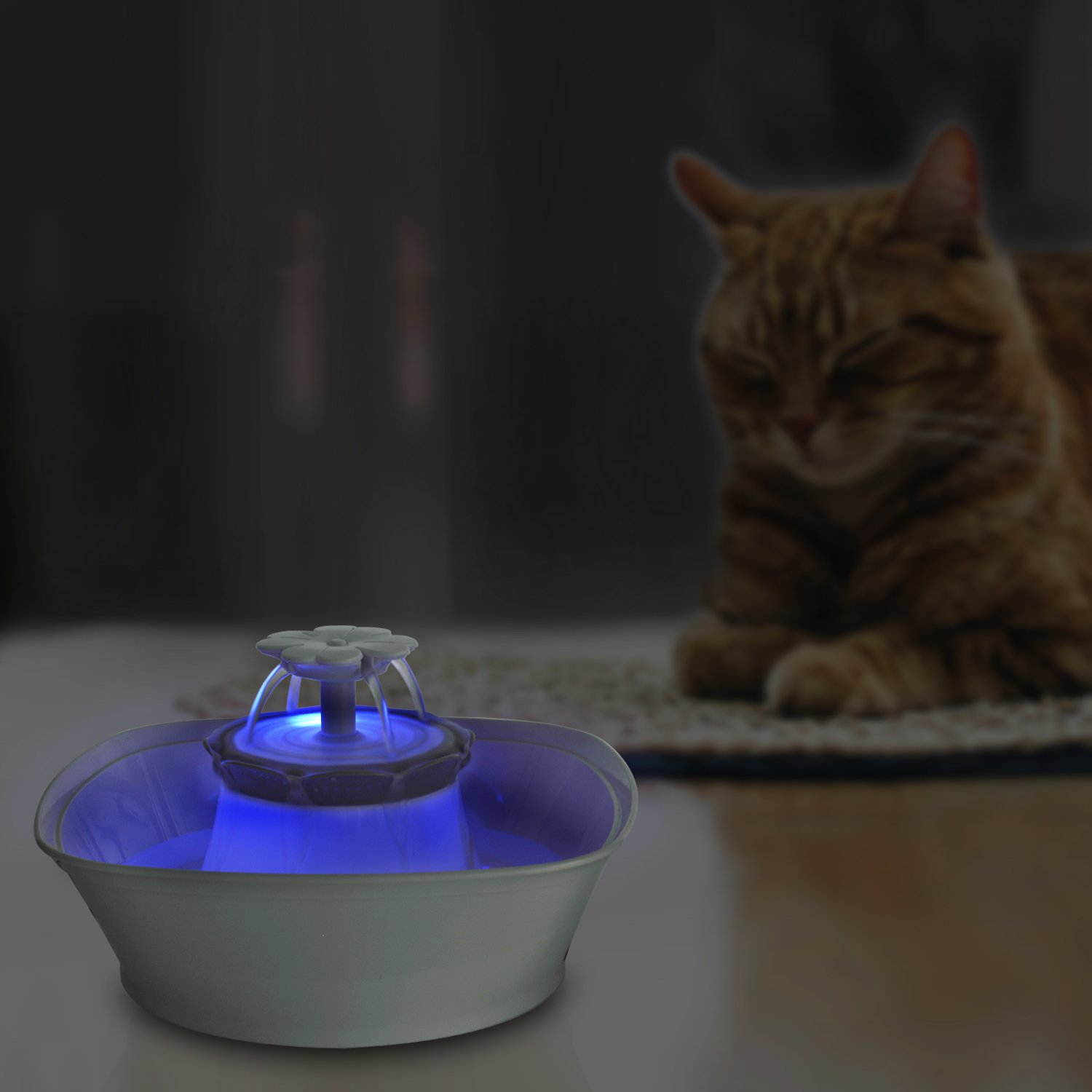 Specifications:
Material: BPA-free ABS
Capacity: 84 oz/ 2.5 L
Weight: 0.65 kg/ 1.43 lb
Dimensions: 24.6 x 24.6 x 10 cm/ 9.7 x 9.7 x 3.9 inch
Power Supply: DC 5V 1A
Cable length: 5 ft/ 155 cm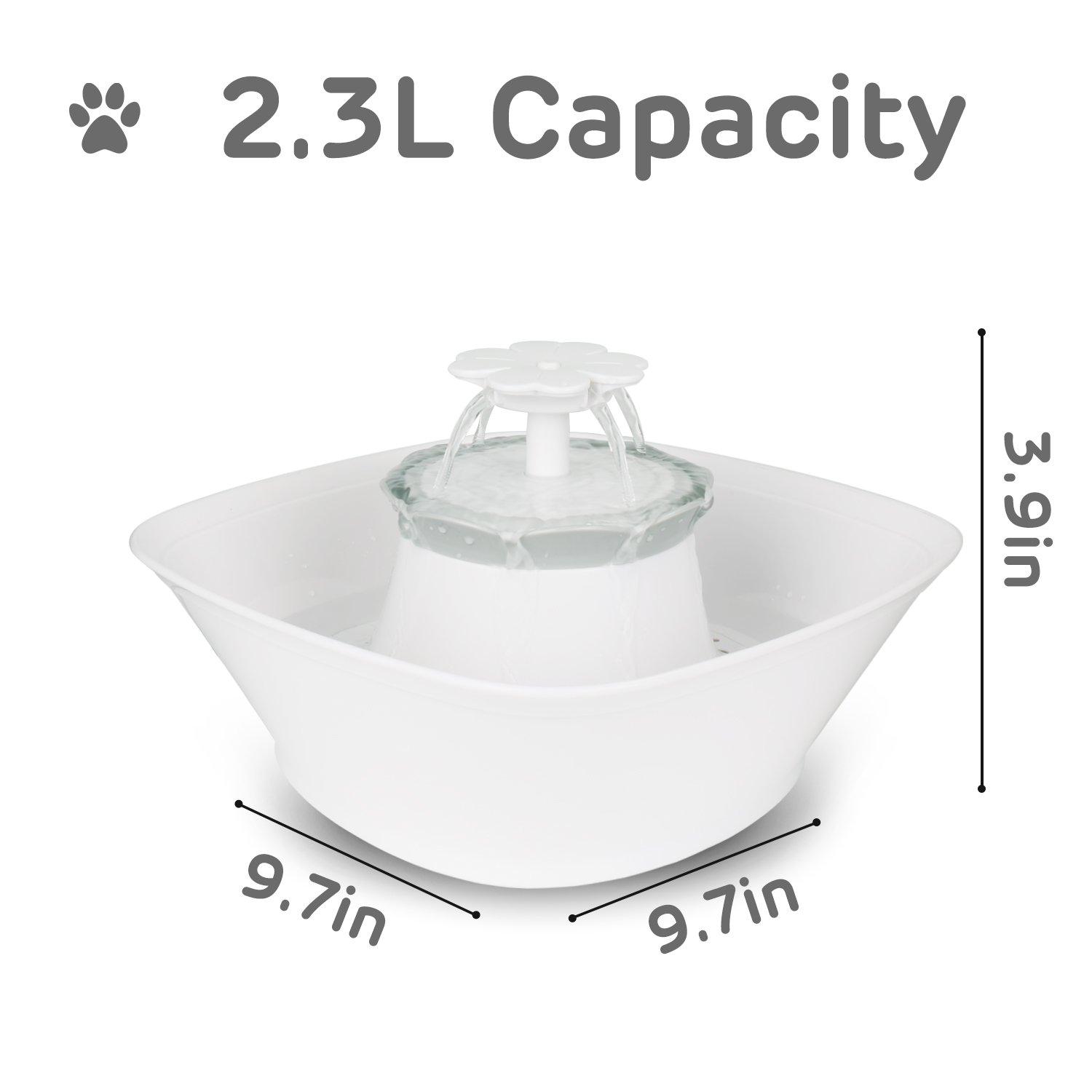 Package List:
1 x Clover Pet Water Fountain
1 x AC Pump
1 x Detachable AC Adapter
1 x Charcoal Filter
1 x Foam Filter
1 x Instruction Manual
Notes:
Please replace the filter in the routine every 2-4 weeks.
Please clean the fountain and pump regularly, at least every 2 weeks.
The flower cap on the top can be screwed off with your fingers.