Katzuna: The Simplest Solution to Encourage Your Cat to Drink Water Properly!
Still having a hard time getting your cat to drink water at the right places? Here's the thing. Cats prefer to drink flowing water over a traditional water bowl because their instinct says it's "fresher" and "cleaner." Therefore, it's not because your cat lacks training or you're a horrible pet owner—it's because cats have their unique preferences. So stop putting too much pressure on yourself. Instead, buy our Katzuna Cat Water Fountain to solve your cat's bad drinking habits and ensure they're hydrated all the time!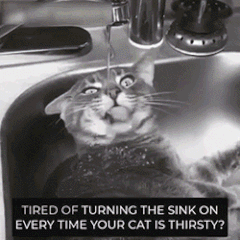 Our Katzuna Cat Water Fountain provides a constant stream of water, inviting your precious furbabies to drink more! This is extremely important because your cat drinking plenty of water can help them stay healthy and hydrated! These cat water dispensers will also help to prevent urinary tract disease which is a common health concern for cats.
That said, don't hesitate to upgrade your cat's water drinking experience with Katzuna Cat Water Fountain!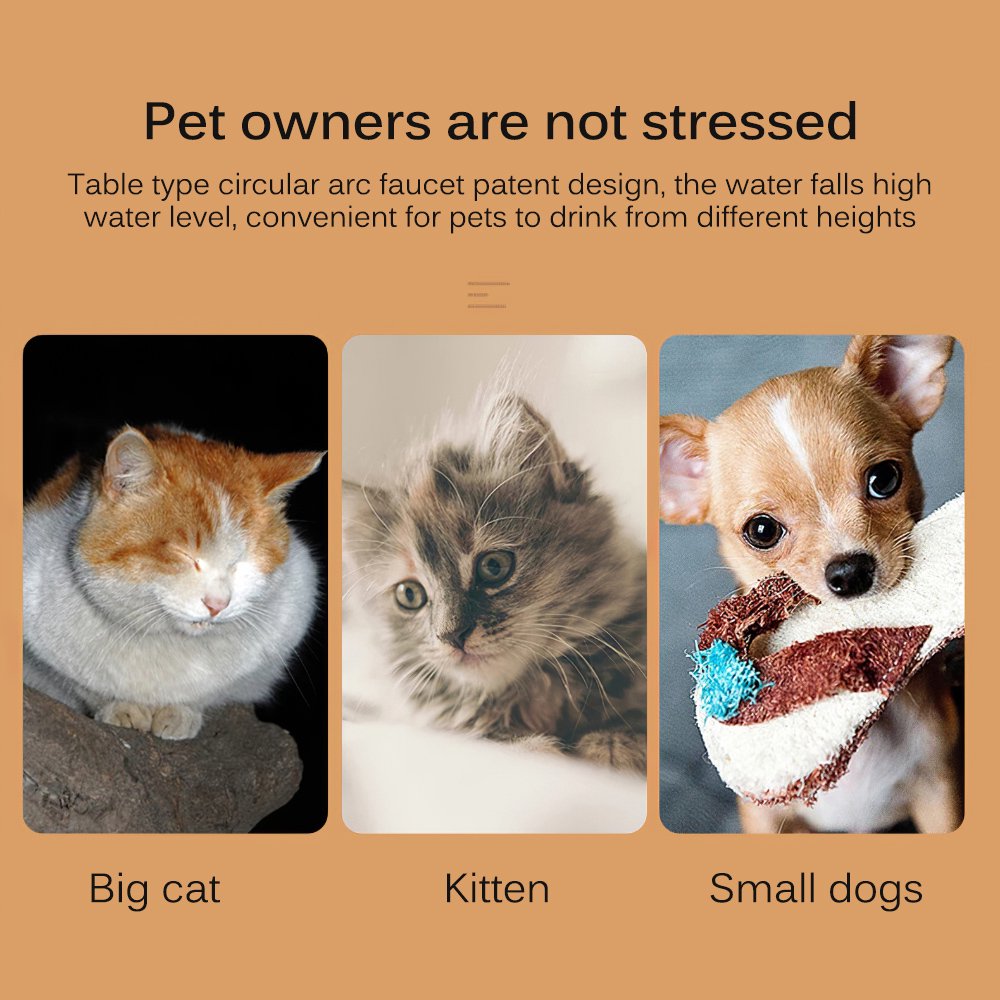 Features:
The Quietest Water Fountain: Our Katzuna works silently while keeping your furry friends well-hydrated. It comes with a 12V silent water pump that won't disturb you or your pet at night.
Fountain-style, Loop filtering: Our design gives a continuous flow of clean water using live-water circulation for your cats to enjoy.
Clean and Safe Water Every Day: Yes, even if the Katzuna is turned off, your cat can still drink clean water. The Katzuna also removes odor, residual chlorine, filter hair, impurities, metal ions, and soften water.
It's 100% energy-saving and easy to use.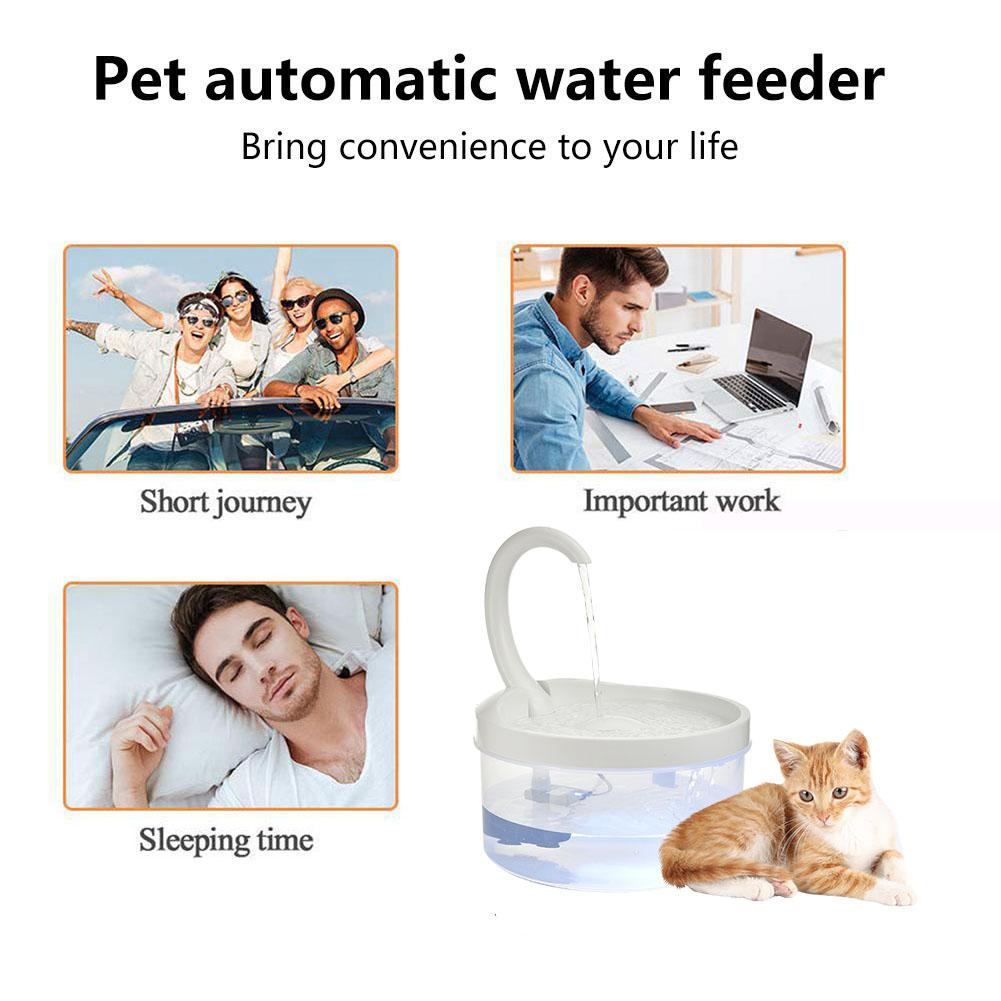 Highly Convenient – Keep Your Kitty Hydrated All Day Long Without Having To Worry About Filling Up The Water Bowl!

 Cat Approved – Most Cats Prefer Having A Flowing Water Source Over Drinking Straight From The Bowl. The Constant Stream Of Water Encourages Your Kitty To Drink More.

 Easy To Clean – Easily Remove The Pump And Throw It In The Dishwasher Or Hand Wash For A Perfect Clean.

 Improve Wellbeing – Dehydrated Cats Can Become Sickly, Irritable, And Mischievous. This Cat Fountain Will Prevent This!

 Reduce Strain – Bending Over To Drink From A Regular Bowl Can Cause Back And Neck Strain In Old And Young Cats!

 Replaceable Filter – Comes With One Filter. We Recommend To Replace The Filter Once Every 60 Days.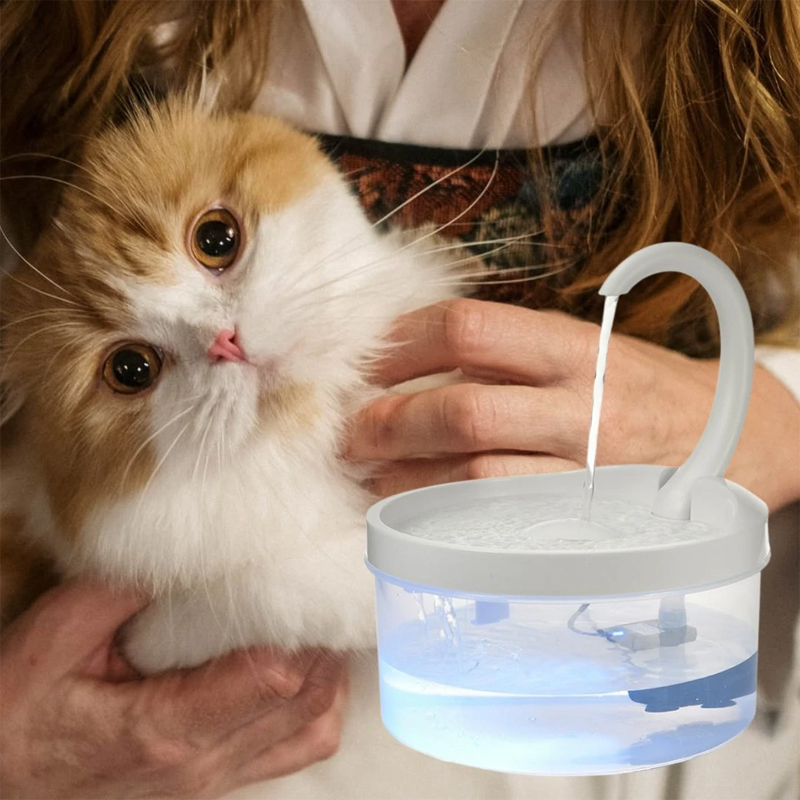 Parameters:
Material: plastic, food-grade PP plastic
Color: white4.Capacity: 2.34L
Size: about length 33 width 22 height 27CM/12.99*8.66*10.63in
Suitable animals: small dogs, large, medium, and small cats
Packing List:
1 * Water dispenser
1 * Instruction manual
1 * Water pump
1 * USB Plug