The Smart Way to Keep Felines Hydrated
A source of constant running clean water encourages pets to stay hydrated, even without you watching all the time. This method plays a critical role in maintaining long-term health since hydration is essential to prevent kidney problems and other internal issues. In the case of cats, however, simply putting a water bowl isn't enough. Studies show that 74% of cats prefer water from filtered fountains because the water tastes better and fresher.
The KitCup Cat Water Fountain is ergonomically designed with a 5-in-1 filtration system to ensure that your feline has access to fresh, clean water at all times. It works and refills automatically on the sideline, giving you peace of mind when it comes to keeping your cats hydrated. With KitCup at your home, you can improve fatigue and stress-related issues to promote your cats' overall wellness.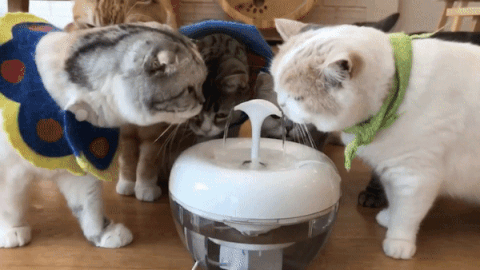 Got More Than 1 Cat? No Problem!
The KitCup "self-filling" Cat Water Fountain dispenses water from two sides, which means that multiple cats can drink water at the same time [please see the video above]. As long as the KitCup is connected, rest assured that your cats, even dogs, are 100% hydrated all the time.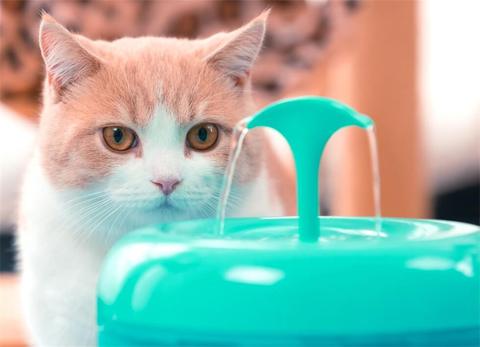 More Storage, More Peace of Mind
With KitCup serving your pets freshly filtered water 24/7, you'll never have to worry about leaving them parched. The KitCup Cat Water Fountain has a large capacity of 50 oz or 1.5 liters, which is the recommended size for cats and small dogs in a pet household. It also comes with a 100 ml emergency storage area that can be used during emergencies like a power failure. That being said, you have peace of mind even if you go out and leave your pets for a few days.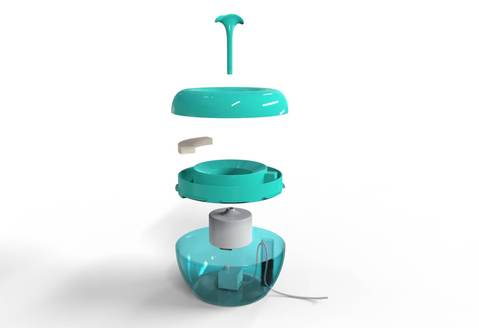 Zero Noise, Zero Disturbance
The KitCup Cat Water Fountain has a low consumption water pump that works super quietly with a noise level of less than 38dB. This feature ensures that the running fountain does not disturb your or your pet's sleep.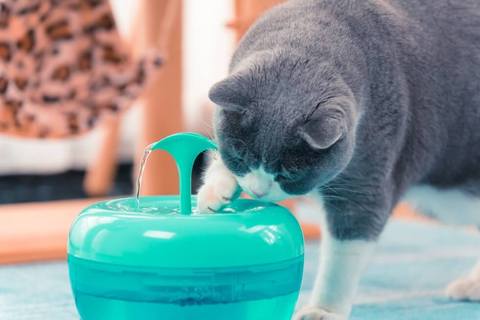 High-Quality Material
The KitCup Cat Water fountain is made of high-quality BPA-free, non-toxic, and odorless plastic material used safely and securely.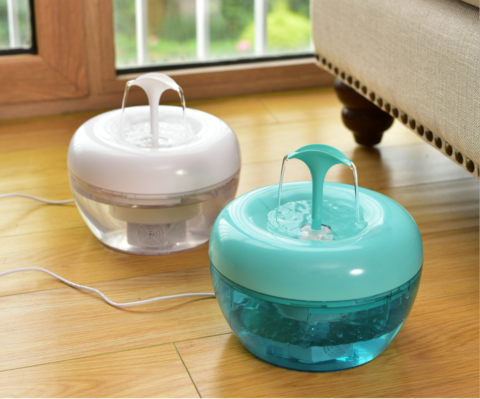 Fully Transparent
The KitCup's unique transparent design allows you to see the water level and water cleanliness. It is way more convenient to add or change the water and clean than the conventional stainless-steel fountains. For us, this one-of-a-kind design is essential to prevent impurities that could cause issues to your cat's health. Plus, this could also help notify you if it's time to clean or refill.
Package Include