Teaching dogs boundaries safely and hassle-free
Dogs love to chase things and run freely – but how can you be sure of their safety? Thinking of installing long, heavy fences to contain your dog's excitement and energy? It's a long-term commitment, are you sure this is the look you're going for your property?
Here's a solution to all these hassles. Introducing the PawSense Invisible and Wireless Electric Dog Fence.
This wireless pet fence lets you set up a perimeter 'fence' of 492 ft radius in your garden where your dogs can run freely and safely without worrying about unwanted accidents or straying away.
It's a fully invisible pet fence, without the need of burying wires or unaesthetic posts in your garden. With PawSense, you and your dog can enjoy the freedom of playing and chasing around with better security.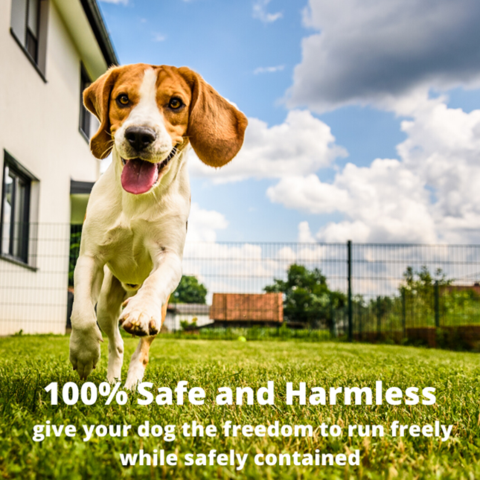 How can PawSense level up your dog's security?
LEARN THE EXTENT OF THE BOUNDARY (the extra bonus) – The combination beep and static shock quickly train your dog into understanding boundaries. And with continuous training, even WITHOUT the collar, your dogs will not go beyond the invisible boundary fence!
GOING TO THE PARK, BEACH, OR CAMPING? – The PawSense's fully portable system gives you the ability to secure the perimeter where your dogs can explore. So whether you're planning to go to the park, beach, or camping grounds, just set your preferred radius and let the PawSense take care of your pet's safety.
100% WATERPROOF COLLAR RECEIVER – Does your dog loves to go to the beach or play with water? Let them be. Our collar receiver is 100% waterproof, giving your dogs the freedom to enjoy the rain without damaging the device.
NO WIRES TO BURY INSTALLATION – Getting your PawSense device won't take an ounce of effort to install. Simply set your preferred location or perimeter and let PawSense do the constructive behavior training and security on your behalf.
PLEASE NOTE: The collar and receiver should only be put on a dog when you want to train it, do not keep it on your dog all day.  Do not leave it on your dog for more than 8 hours a day – it is not ideal for 24/7 use.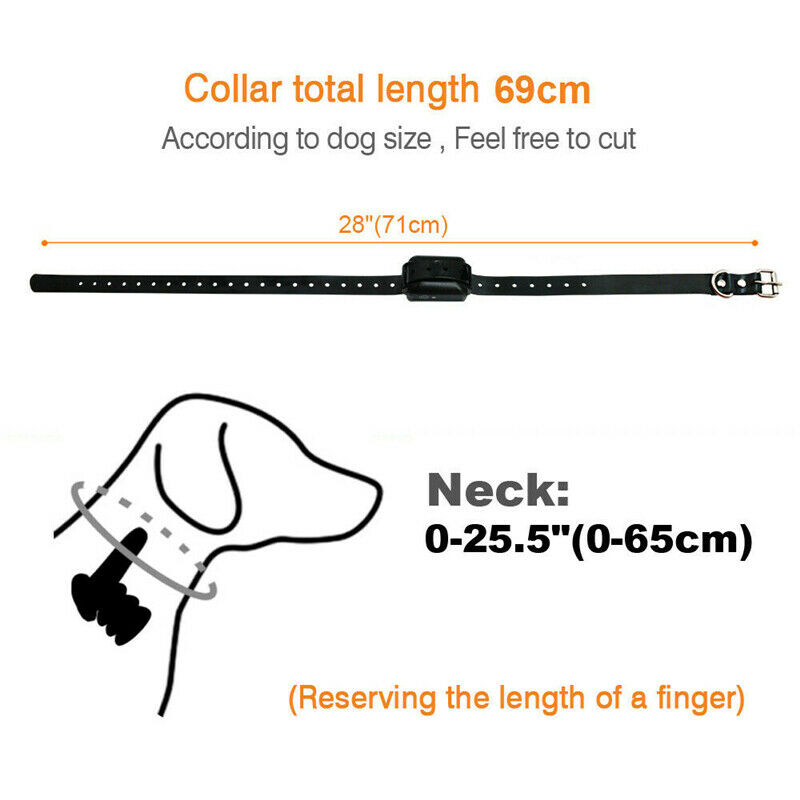 Features:
ADJUSTABLE NYLON COLLAR: The PawSense collar receiver is designed with an adjustable nylon strap from 4 to 25 inches long to suit most dogs from 10 lbs upward – small, medium, large, or extra-large dogs. Note: it is not suitable for toy breeds of dogs.
AUTOMATED TRAINING: One of the best things about PawSense is its quick automation. Once used, it requires no buttons to press as the system automatically does it for you. If your dog steps outside of the set range, the system will sound its first alarm. If in case your dog continues to go beyond the boundary after the first alarm, static stimulation will be given until the dog returns within the safe area.
QUICK RESULTS: On average, it only takes you 15 minutes a day over a 3 week period to train your dog to stay within the invisible fence.  No more runaway dogs with this stay and play wireless fence – let your dogs run and play in the garden or yard without worrying about their safety
EASY TO USE: All it takes is a quick pairing of the device and you're set to enjoy the advantages of having an invisible fence. You can set the strength of static stimulation from 1 to 100 AND the radius of the perimeter—which is ideal for beach or park trips!  The transmitter has a digital display to visually display the current signal strength.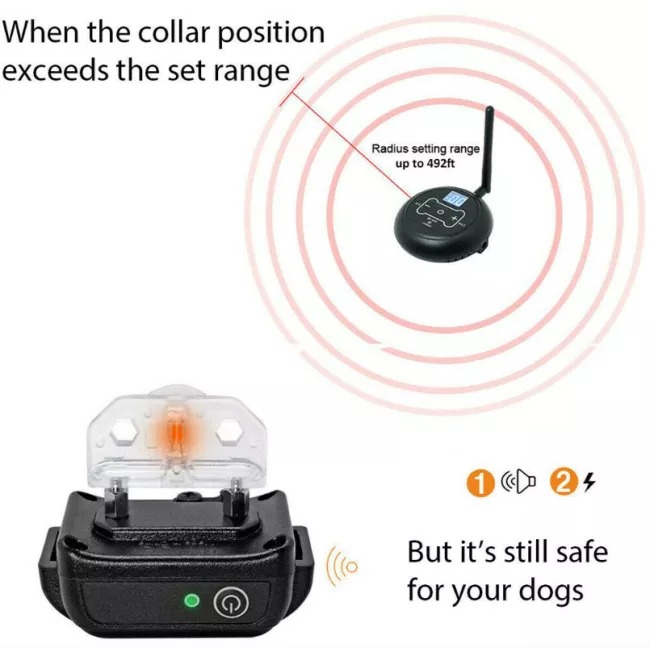 It's the
safest and most effective training/invisible fence

for dogs of all sizes and breeds

The PawSense Wireless Invisible Fence will not, in any form, harm your dog. The static stimulation is only used once your dog goes beyond the set perimeter to inform them that it's not a safe place to run and play. This constructive behavior training is effective in teaching your dogs about boundaries.

Here's how PawSense can make training even more pleasant for you and your dogs:
Supports up to 3 collars or receivers: Getting your dogs to understand boundaries is more effective if they feel as if they're only playing with their fellow furries. The PawSense supports up to 3 receivers.
Wider coverage, better security, more fun: The PawSense offers 492 ft or 164 yards of coverage. The device also supports flexible expansion by adding an additional base unit transmitter for more coverage.
Quick and easy charging (rechargeable batteries): It only takes 3 hours to fully charge the device. The total run time is 2 days.
BENEFITS:
Train your pet in about 14 days! The totally wireless rechargeable Wireless Dog Fence with Collar will not hurt your pet. Static correction is mild and completely adjustable. Five progressive levels of correction allow you to administer training quickly but gently.
Our wireless dog fence system covers several acres and most yard shapes or layouts. You can easily confine your pet dogs to the back yard only; the front yard and backyard without access to the sides of your house; or full-property access.
It works wonders on stubborn or hard-to-train pets while being safe for everyone who enters your yard. Static correction only enters the receiver collar through the two contact points. The receiver includes a tone plus static-correction-only mode for training.
The in-ground dog fence system works for pets of all sizes and either fenced or unfenced yards.
 Package Includes:
1 * Wireless Transmitter
2 * Wireless Receivers
2 * Neck Straps
2 * DC-USB Charging Cables
1 * Power Adapter
2 * 4-Pack Metal Contact Probes
1 * LED Test Lights
2 * 4-Pack Plastic Anchors
1 * User Manual