Provides Fresh, Clean Water and Encourages Your Cat to Drink
Fresh, sparkling water and a balanced fluid intake are essential for cats to promote healthy kidney function and prevent urinary tract infections. Whether young or old—the CatMama Automatic Cat Water Fountain is the perfect drinking solution for cats of all ages. In addition, the fountain impresses with its compact and ergonomic design.
With CatMama as part of your Cat Care Essentials, you'll never have to worry about leaving them dehydrated. This water fountain will deliver enough drinking water for your pets to enjoy 24/7, even if you're away.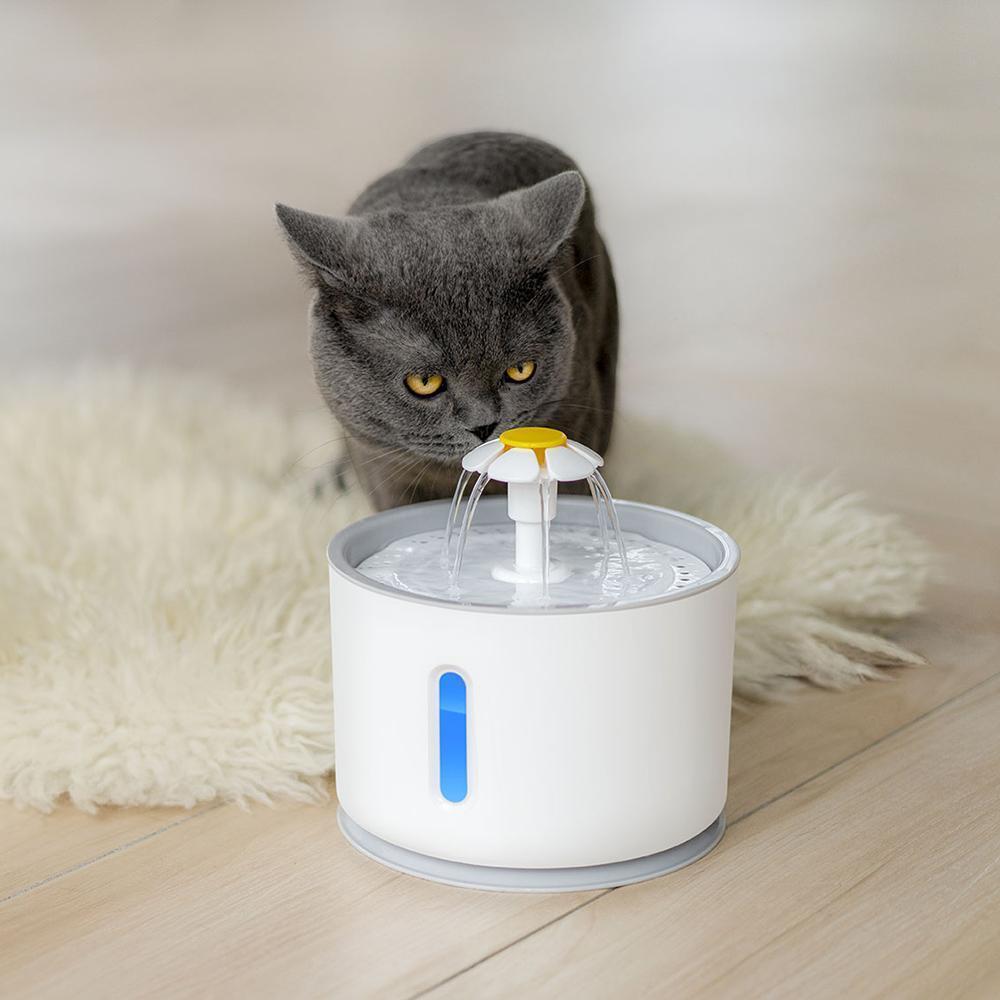 It's Time To Eliminate Bad Habits
Does your cat prefer to drink on the faucet, or worse, the toilet? These bad habits are not a result of you not training them enough; it's because of the cat's instincts and attributes similar to their kitty ancestors. That's because cats prefer to drink running water since they believe it tastes better and fresh. With such, having CatMama as your care partner will help you eliminate these bad habits and encourage your pets to drink only at the right places.
Customer Review:

We love the CatMama ever since the day we got it. Before it was difficult to have our cat drink on the water bowl. Now, with CatMama, everything changed. He now prefers to drink his water on the fountain, that's why we always bring it everytime we travel.

Clarisse, Verified Purchase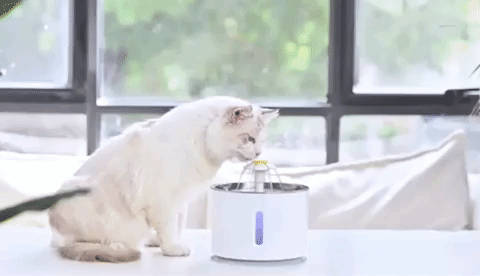 Unique Design
The CatMama Automatic Cat Water Fountain provides fresh, clean water and encourages your cat to drink. The unique drinking fountain design not only looks cute but also gives your cat a lot of fun drinking water! Also ideal for owners with several pets—so there is definitely no fight for water!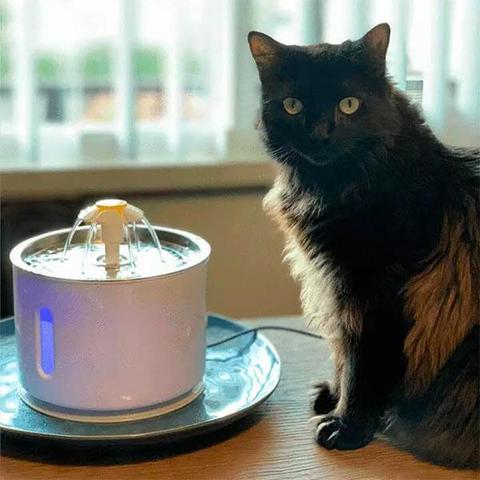 Great Water Capacity
Due to the large water capacity of 2.4 liters approx., your pet will always get fresh, better tasting, filtered water. The drinking fountain is also suitable for small dogs. The filter sifts out dirt, reduces bad smells and flavors, and absorbs impurities in the water. The ergonomic and comfortable height makes the fountain ideal for both kittens and adult cats.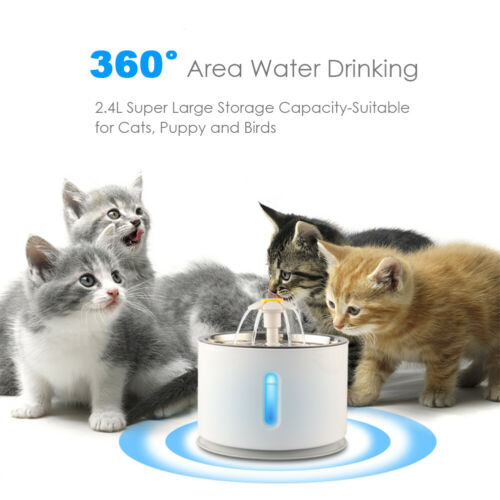 Premium Quality
The fountain is made of food-safe, pp plastic is odorless and durable, ensuring that your pets do not absorb any pollutants with the water and stay healthy. Its surface and design do not interfere with the animal's whiskers while drinking, and its comfortable height makes it ideal for small kittens and large cats alike.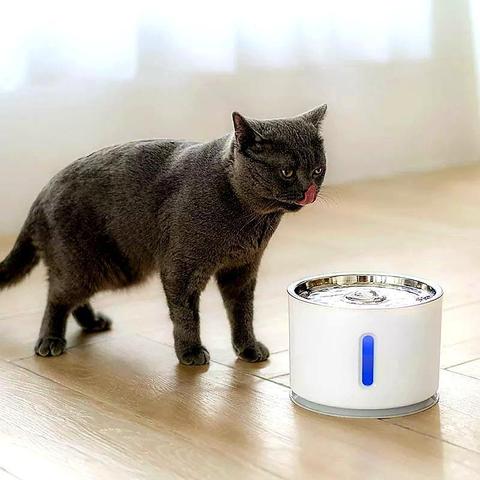 Specifications
Material: PP plastic + stainless steel
Water Capacity: 2.4 liters (80 ounces)
Input voltage: 5V, 1A
Power consumption: 1.5 W
Waterproof: IP68
Cable length: 1.6 m / 5.2 ft
Size: approx 18.6 x 18.6 x 13.1 cm (L * W * H)
Net weight: 697g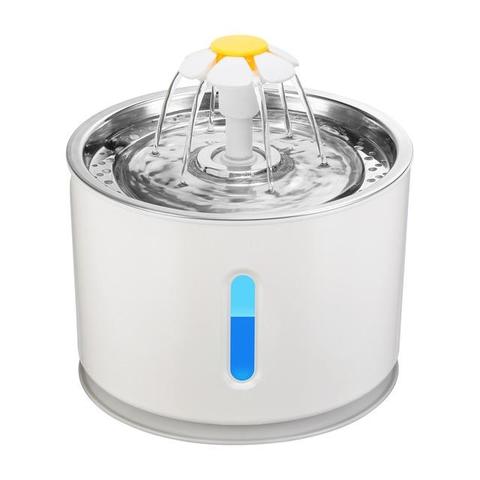 Package Includes
1 x Automatic Cat Water Fountain
1 x charcoal filter
1x USB cable