Healthier Drinking Water for Cats with Oxygen-Rich Running Water!
Let your pet drink fresh and healthy water with FinePaws Smart Cat Water Fountain. Did you know that dehydration and accumulation of toxins in water lead to acute renal/kidney failure in your pets? With FinePaws, you don't have to worry about your pets getting dehydrated. With its unique design that mimics their instinct and excellent filtration system, you can ensure that your pets are well-hydrated, even without you looking.
This smart pet water fountain not only dispenses motion sensor triggered water but also has 3 layer filter. The sponge catches cats' hair and debris to ensure no impurities are added to the water. The ion exchange resin layer softens the tap water, making it more suitable for cats to drink. And the third activated carbon layer removes bad tastes and odor to make sure your baby pet is getting the healthy water they deserve.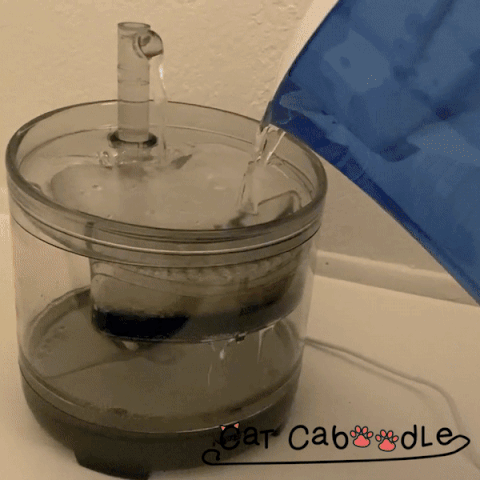 ✅ Replaceable Filters
✅ Purifies Drinking Water
✅ Large Capacity For 5-7 days of Water
✅ Easy to Install, Easy to Clean
✅ Encourages Your Cat to Drink More Water
Purifies Drinking Water!
The FinePaws comes with a Replaceable Active Charcoal & Ion Exchange Resin Filter to purify your cat's drinking water, removing hair, dust, chlorine, unpleasant smells! This method ensures that your cats drink water similar to their natural attributes and instinct. As a result, they are more drawn to drinking water at the right place whenever the thirst kicks in.
The filter comes with 3 layers filter to catch hair and debris, the Ion Exchange Resin layer softens the tap water, and the Activated Charcoal removes unpleasant smells and chlorine.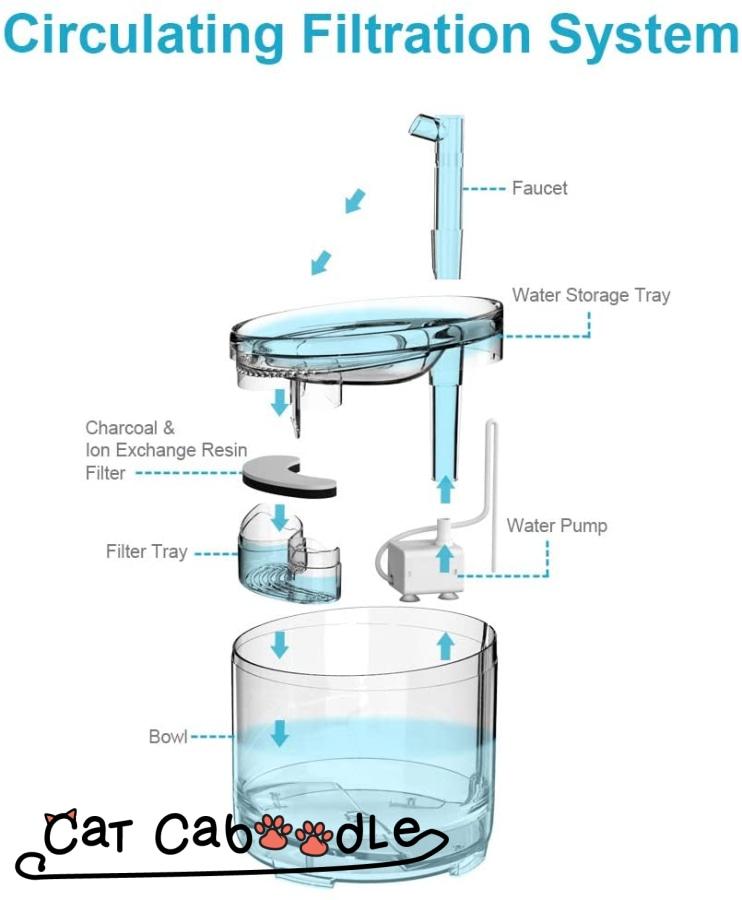 Large Capacity
The 2L large water capacity is sufficient for normal size cats for 5-7 days. Even when you go out for few days, you don't need to worry about your lovely pets.
The transparent water tank is designed to let you take one glance to know the water tank needs refilling. No need to take it apart or by guessing! This design will help your cat get clean and sufficient drinking water all the time.
Encourages Drinking
The goal of having a water fountain for your cat is to mimic their instinct of drinking from moving water. For them, it tastes better and fresher, hence, why they are more drawn to it. The FinePaws takes these attributes into a modern design so that your cats will feel more at home with the water fountain to quench their thirst. That being said, the FinePaws will help you keep your cats well-hydrated 24/7, even without your presence.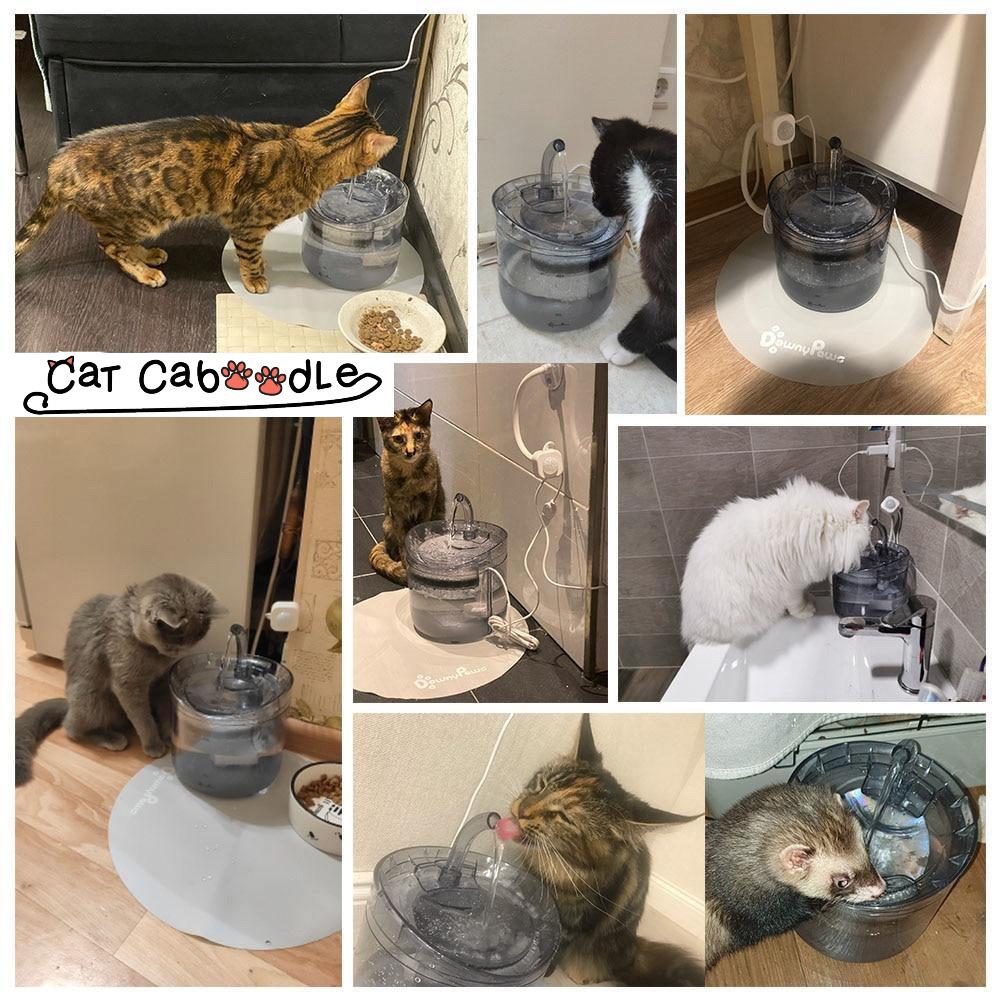 Specifications:
Color: Fully Transparent
Material: Food-grade PC + PP
Maximum Capacity: 1.8 liters / 61oz
Suitable for: Cats, small and medium Dogs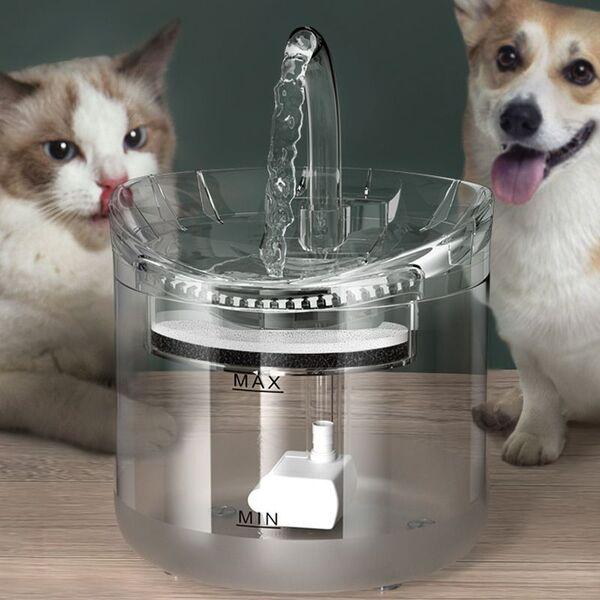 Your Cats Will Love FinePaws!
Why do cats like drinking from the tab? That's because they love fresh running water! That's why they like to drink water with our water fountain. This cat water fountain is equipped with faucets and natural spring modes to match the different drinking habits of cats, dogs, and other pets.
There are 2 different modes to suit different drinking habits.
Fountain Mode – Water flows gently, just like a natural spring, into the basin, increase the level of oxygen in the water.
Faucet Mode – Faucet-like a trickle, attract your cats or dogs to drink more water.
Help Your Cat Be Healthier Today with This Water Fountain!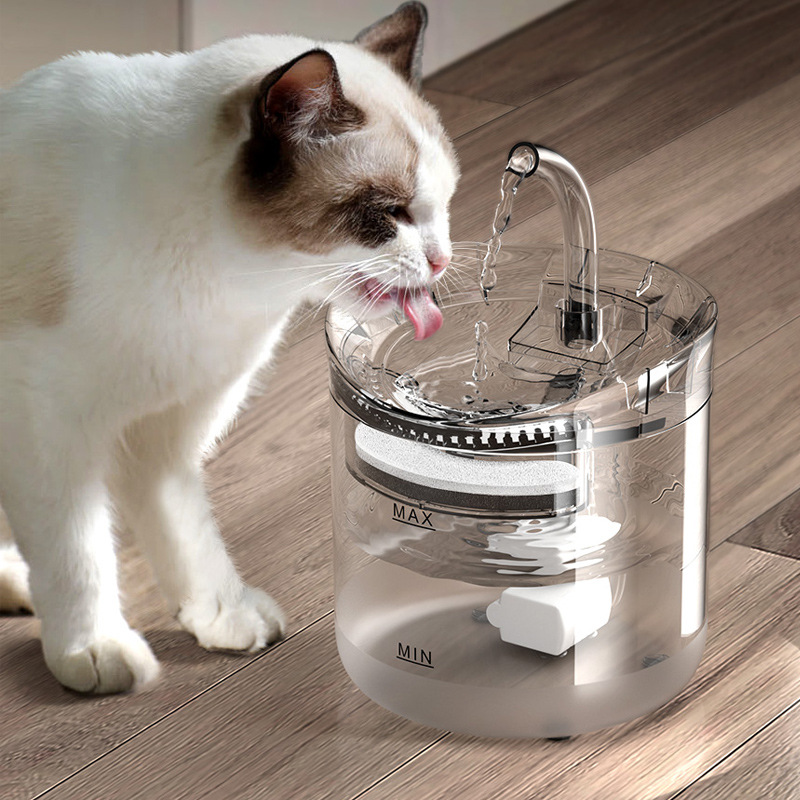 Package Includes:
1 x Pet Fountain
1 x Sensor
1 x User manual
1 x Power adapter
1 x Faucet
1 x Silent Pump