Hey there, fellow pup parent! You know how our four-legged family members have this adorable yet maddening habit of acting like it's beach season, even when the weather's throwing a tantrum? Well, enter the WoofFluff Outdoor Dog Coat – the ultimate weather warrior that ensures your pooch is prepped and primed for whatever Mother Nature decides to dish out.
This coat isn't just a fashion statement; it's your dog's personal climate shield. Harness-ready? Check. Weatherproof? Double-check. Reflective strips? You bet, because playing hide-and-seek with a camouflaged canine in the dusk is so last season. So, whether your dog is more of a 'strut-the-catwalk' pupper or a 'there's-mud-let's-roll' pooch, the WoofFluff Outdoor Dog Coat is the perfect plus-one to their outdoor escapades. Let's turn that shiver into a swagger!
Rain? Just Water Off a Duck's Back!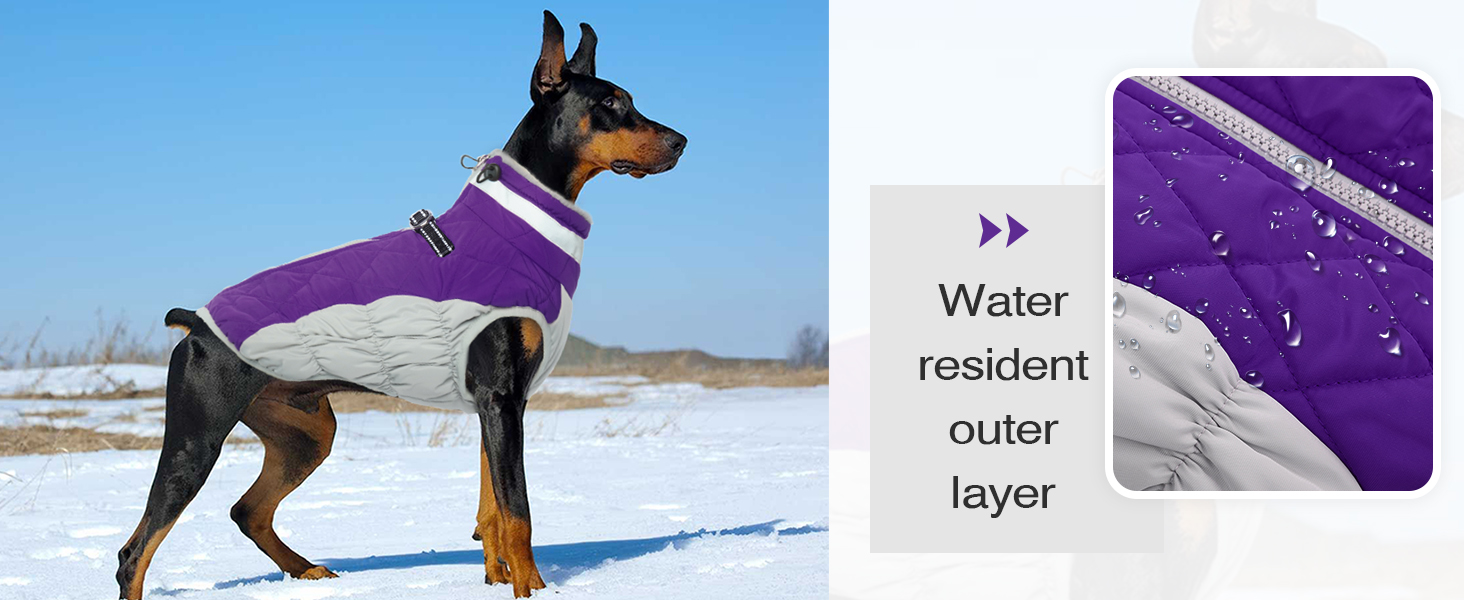 That waterproof exterior means your furball stays as dry as a good sense of humor in a drizzle. No more post-walk towel-offs, just a happy, dry pup.
Twilight Bark? More Like Twilight Spark!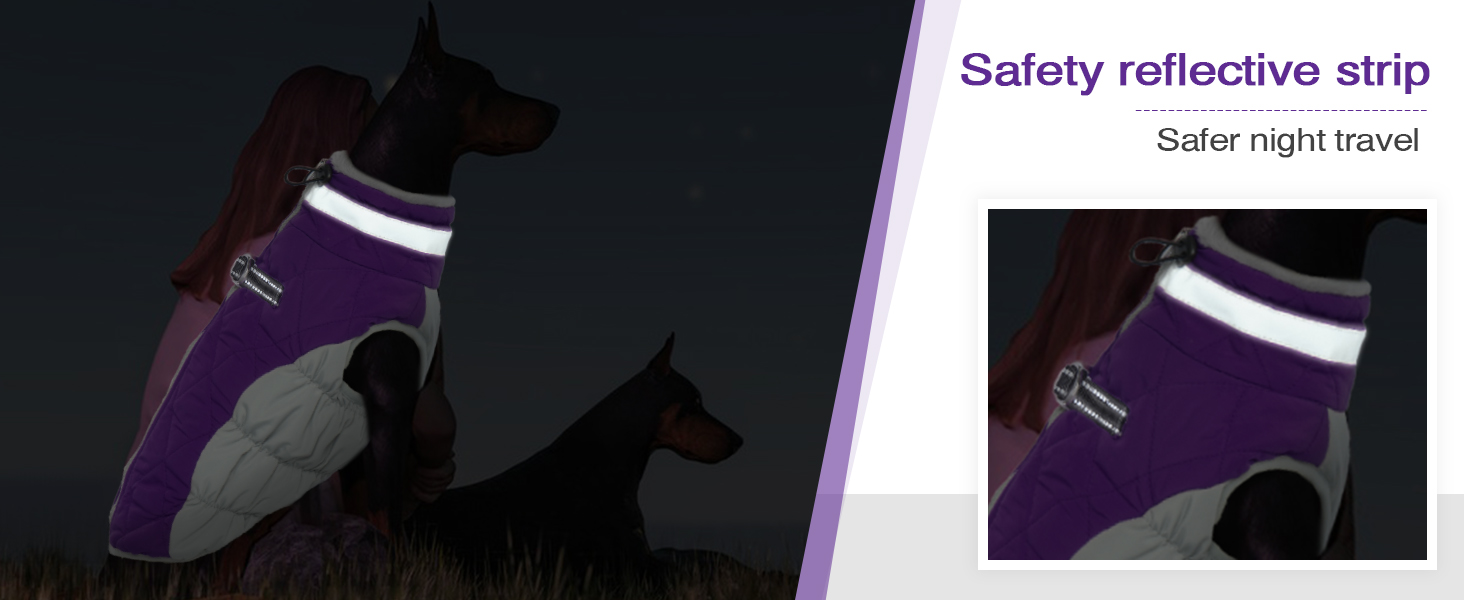 With those reflective strips, your pooch becomes a beacon of safety, shining brighter than your late-night fridge raid.
The 'No Choke' Vogue!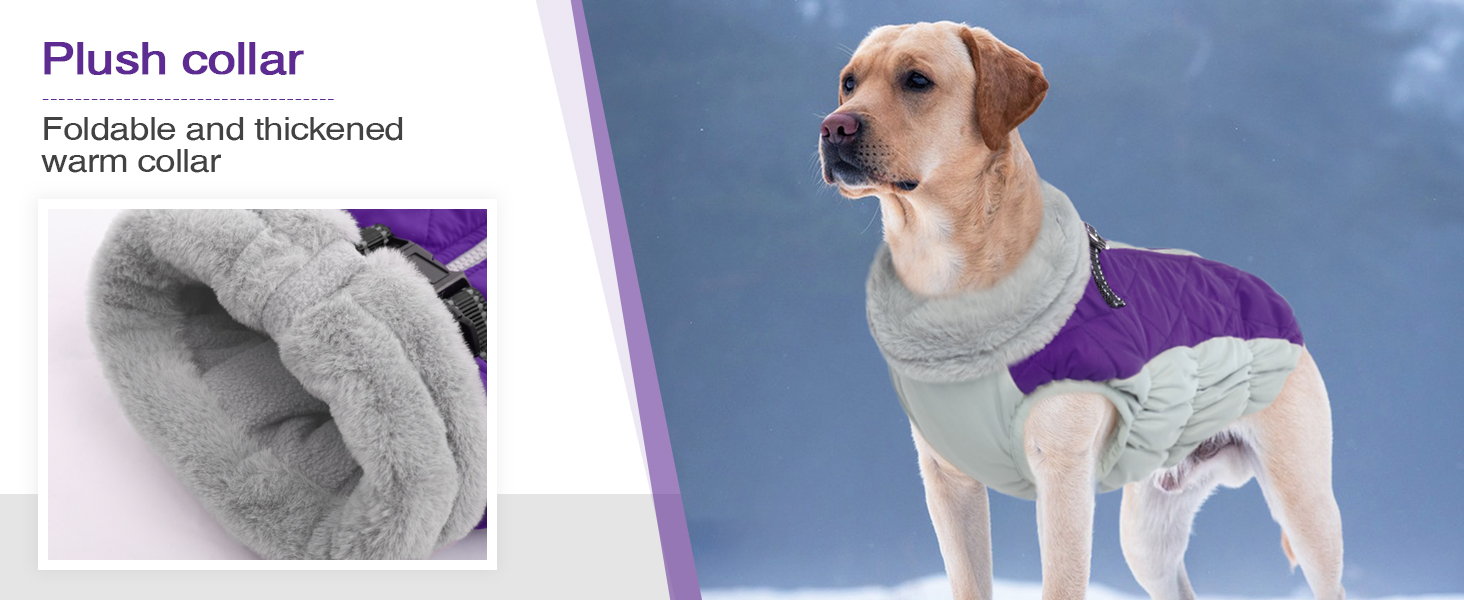 The adjustable collar is the neck's best friend, offering a fit that says "I'm comfy" instead of "I'm in a necktie all day."
Zip 'n Go!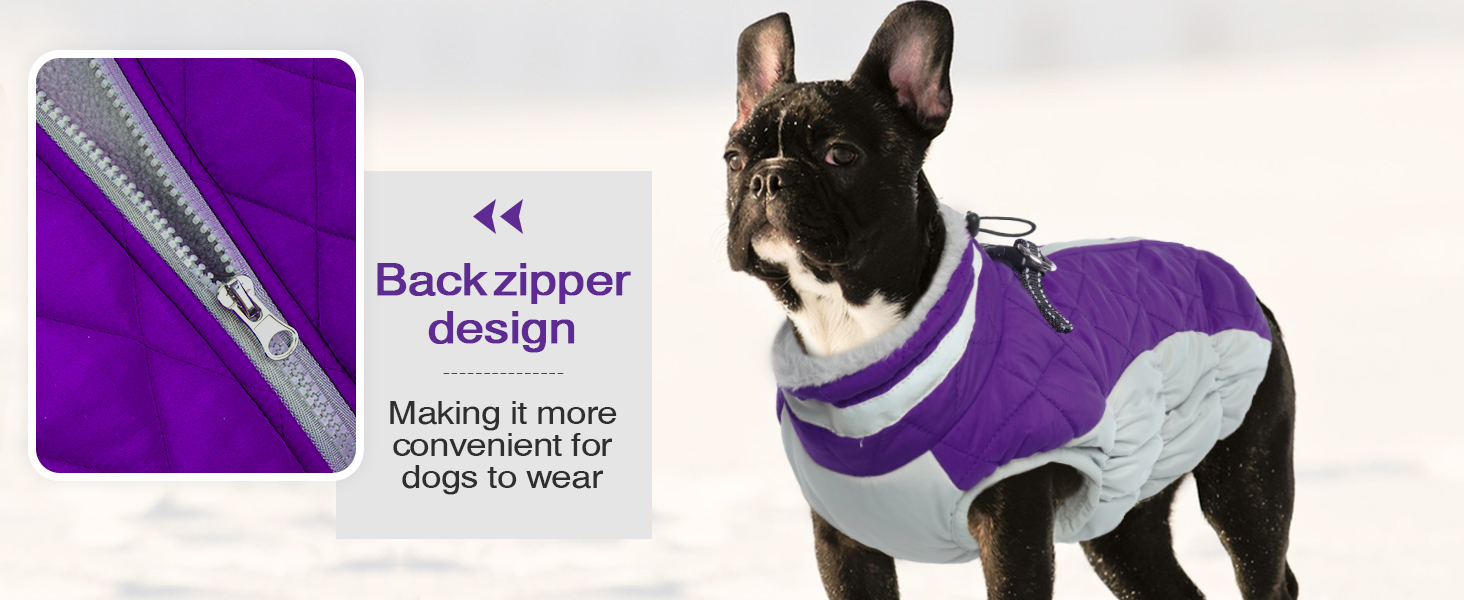 The back zipper turns the dreaded doggy dress-up into a zip, clip, and go. Easy peasy lemon squeezy.
Size Matters, But Not Here!
From the tiniest teacup to the largest lapdog (in their mind), there's a size for every breed, ensuring a fit that's just right.
Polar Fleece for Polar Fun!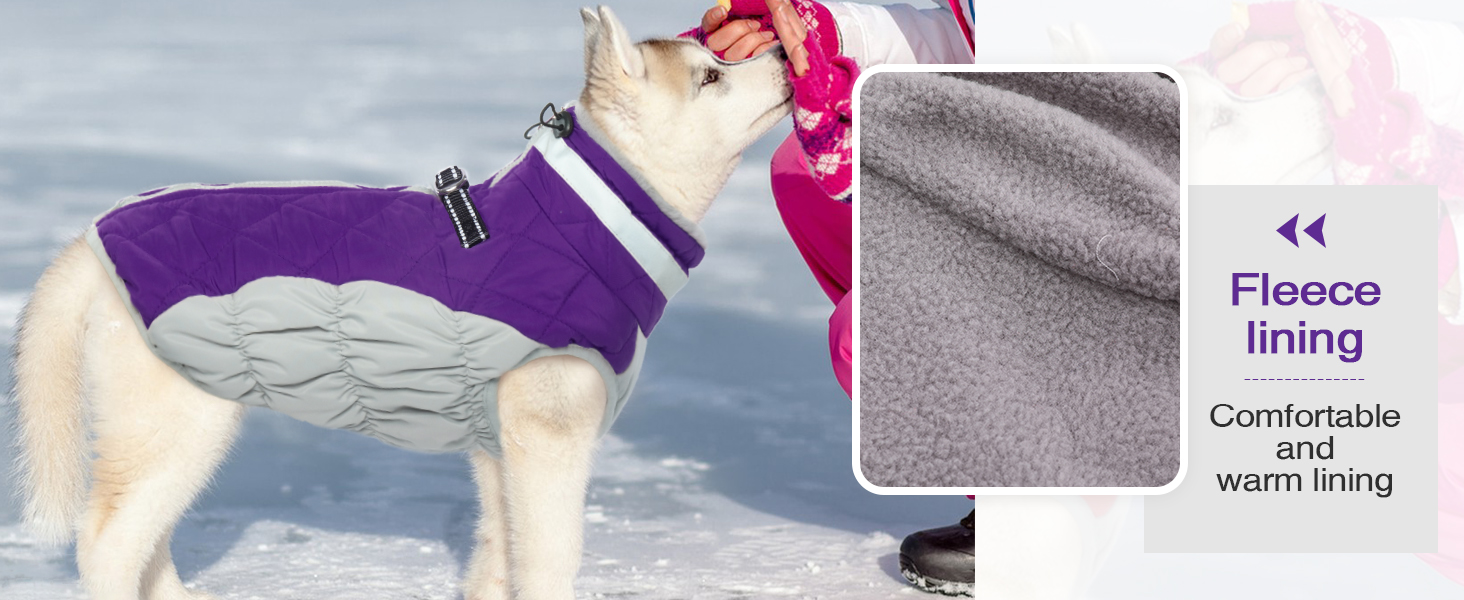 The cozy polar fleece lining keeps your dog as warm as your last binge-watch session.
Stay-Put Snugness!
Elastic edging means this coat hugs your dog just right, so it stays put better than your aunt's "famous" casserole at a family gathering.
Freedom to… Well, You Know!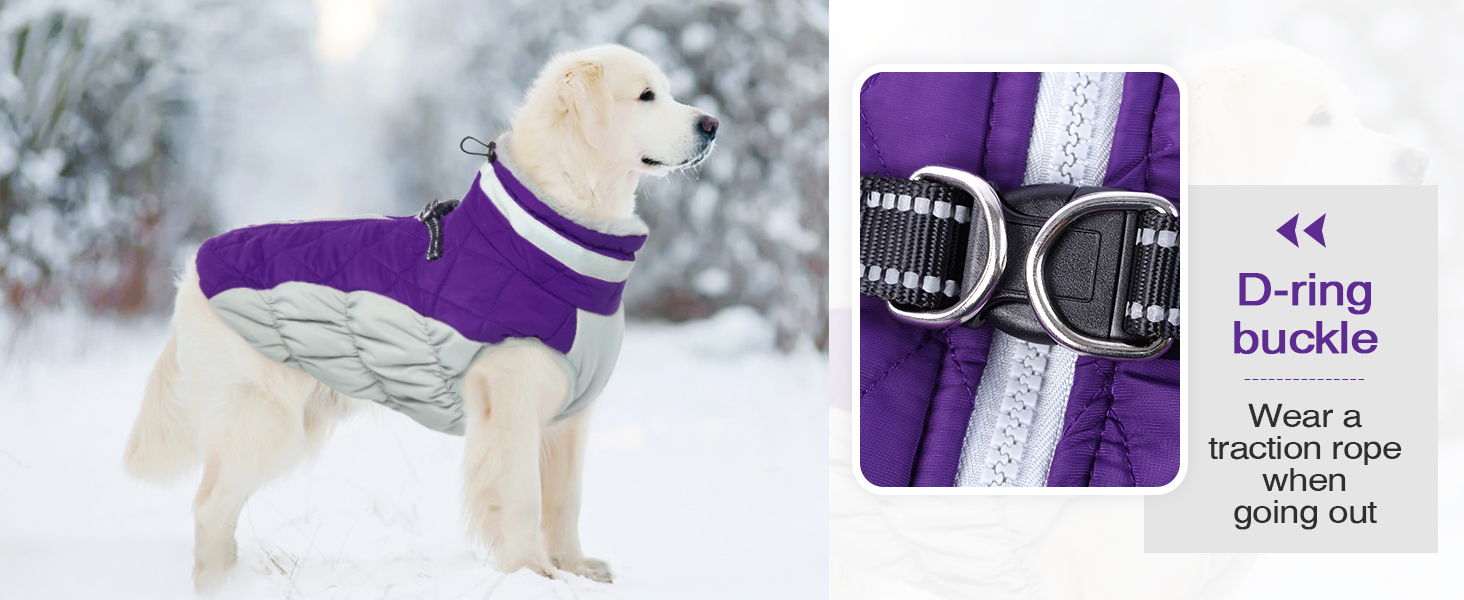 That high abdominal incision means your dog can do their business without any wardrobe malfunctions.
Color Their World!
Purple, red, blue – pick a coat that matches their personality or your favorite sports team. Go team!
"Snag the Swag!"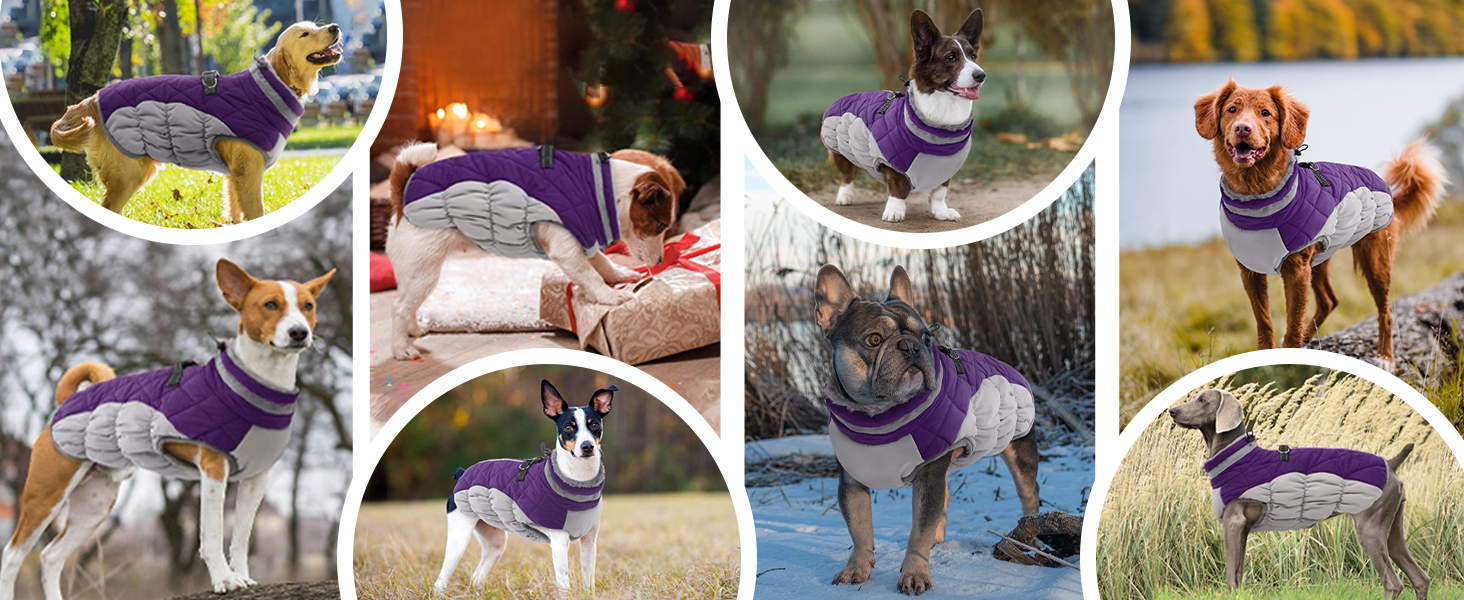 Why wait for the weather to make up its mind? Equip your furry sidekick with the WoofFluff Outdoor Dog Coat and watch them become the talk of the dog park. It's time to say 'adios' to shivers and 'hello' to tail-wagging warmth. Don't let another chilly day pass by without this stylish canine essential. Act now, because your dog's comfort can't wait for the forecast to change!
"The Techie Tail-Wagger's Guide"
Here's the scoop on the specs for the tech-savvy pup parents:
Material: Water-resistant outer layer with soft polar fleece inside
Visibility: Equipped with safety reflective strips
Collar: Adjustable for a perfect fit
Closure: Convenient back zipper
Sizes: Available from small to large, fitting a variety of dog breeds
Colors: Choose from Purple, Red, Blue
Secure your dog's comfort with style. Fetch this coat before it's all scooped up!