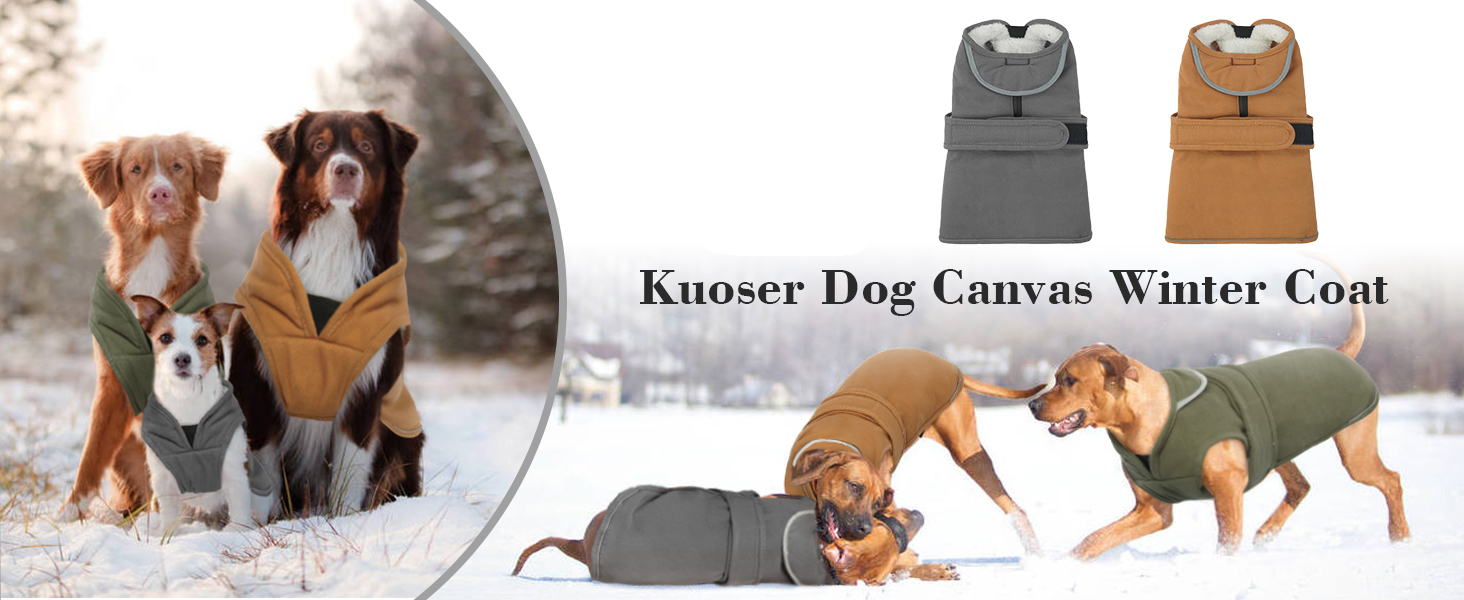 Oh, the SnugPaws Thermal Fleece Dog Coat? Let me tell you about the game changer in canine couture that's about to make your pup the envy of the park. This isn't just a jacket; it's the VIP pass to Club Comfort, where the dress code strictly requires snugness and style.
Imagine this: Frosty mornings where your furry friend's shivers are a thing of the past, thanks to the ultra-soft fleece lining of this coat. It's like a warm hug from their favorite human (that's you, by the way) with every step they take. And water-resistant? This coat laughs in the face of raindrops and snowflakes, keeping your pooch as dry as a bone – the ones they love to bury, not the kind they're left out in the cold with.
Now, let's talk safety because, with the SnugPaws Thermal Fleece Dog Coat, your pup will light up like a Christmas tree – in the reflective sense, not the actual lights. Those reflective stripes aren't just for show; they're a beacon of safety, turning your dog into a shining star when the sun dips. So, whether you're out for a twilight trot or a dawn dash, your four-legged friend will be spotted from a mile away. And let's not forget the convenience factor – adjustable, easy-fit design means no wriggling, no wrestling, just a quick zip, and you're ready to roll.
Snuggle Up, Butterpup!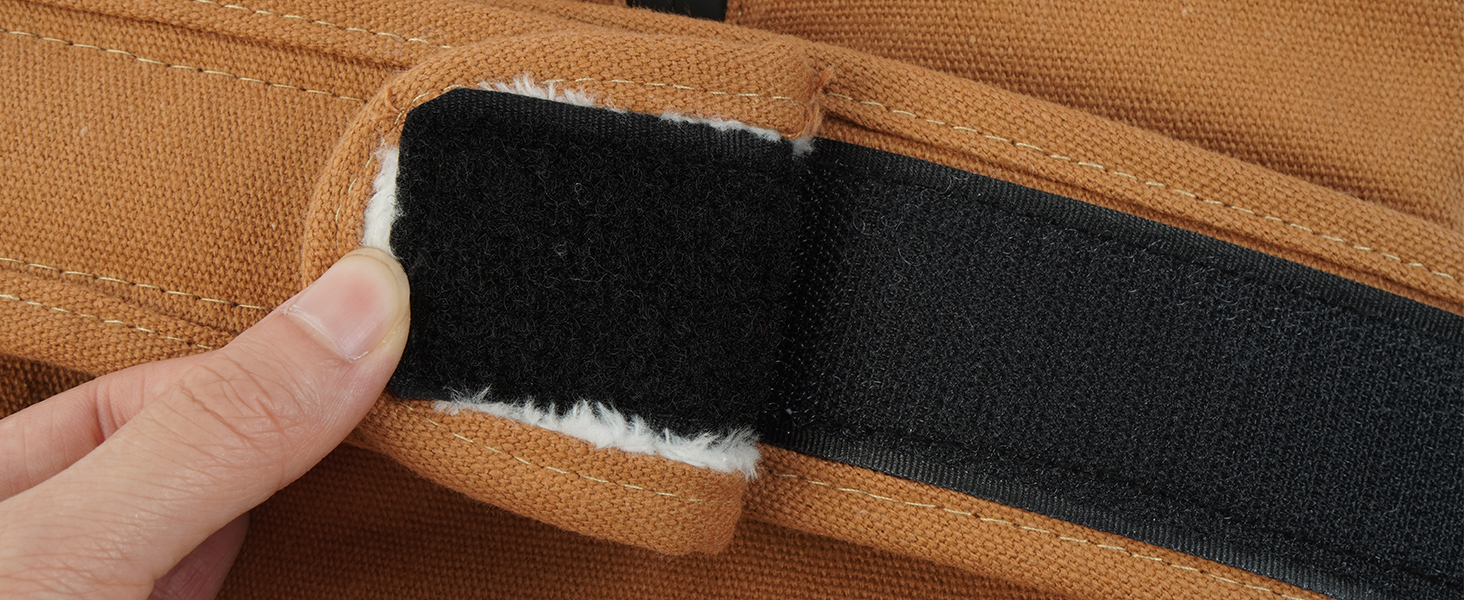 Forget those chilly morning walks where your pooch looks at you with those "Why have you forsaken me, human?" eyes. The SnugPaws coat's soft fleece is like a warm cuddle from the inside out, keeping your furry friend toasty even when Jack Frost is in town.
Rain? Pfft, We Laugh in the Face of Drizzle!
Water-resistant isn't just a fancy term we throw around – it means your dog can strut through puddles like they're walking the red carpet and stay dry as a bone. Gone are the days of that wet dog smell post-walkies.
Quick-Fit Magic
With an adjustable hook and loop, getting your dog dressed becomes less of a wrestling match and more of a magic trick. Abracadabra – and they're ready to go!
Neckline Nirvana
The elastic rib isn't just about comfort; it's about preserving dignity – no more tight, awkward fits. This is the necktie of dog coats, minus the 'I-can't-breathe' feeling.
Stealth Mode Activate!
Invisible zipper leash hole? Yes, please. Because why should attaching a leash look like you're solving a Rubik's cube? Clip on, clip off – it's that simple.
Be the Night's Shining Armor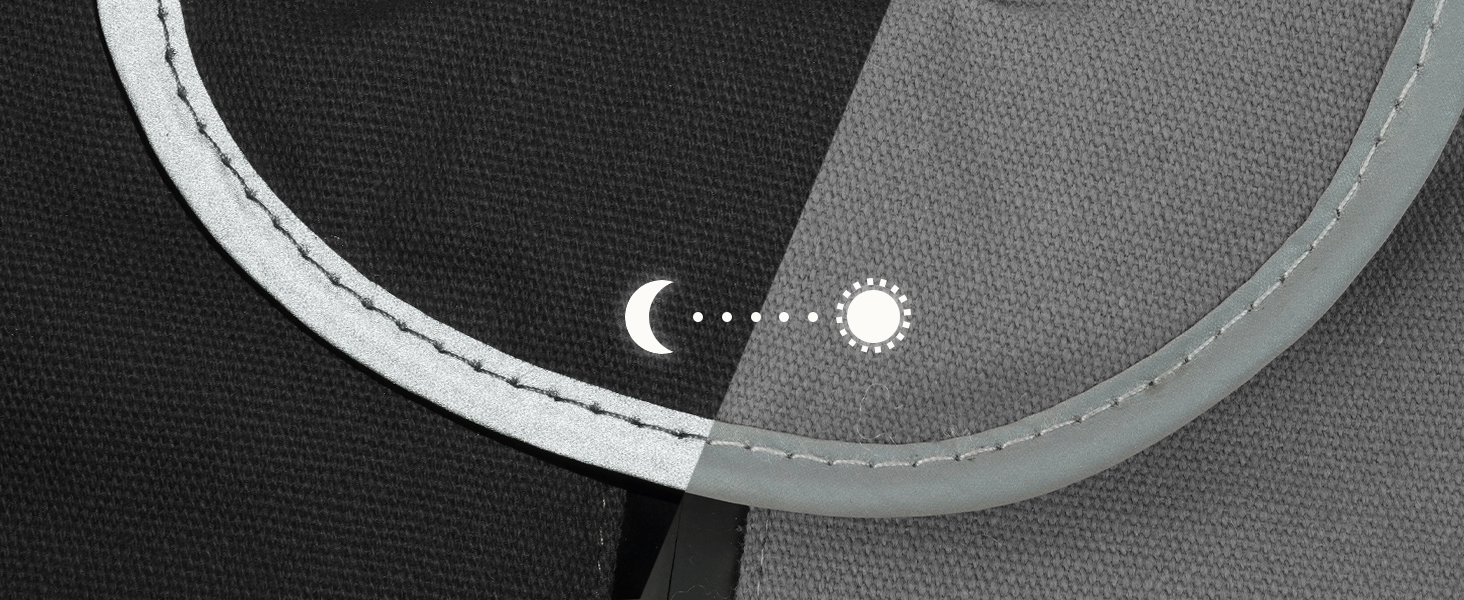 Reflective piping turns your pooch into the most visible thing on four legs. Early morning jog or late-night pee break, they'll shine brighter than a disco ball.
The Stay-Put Promise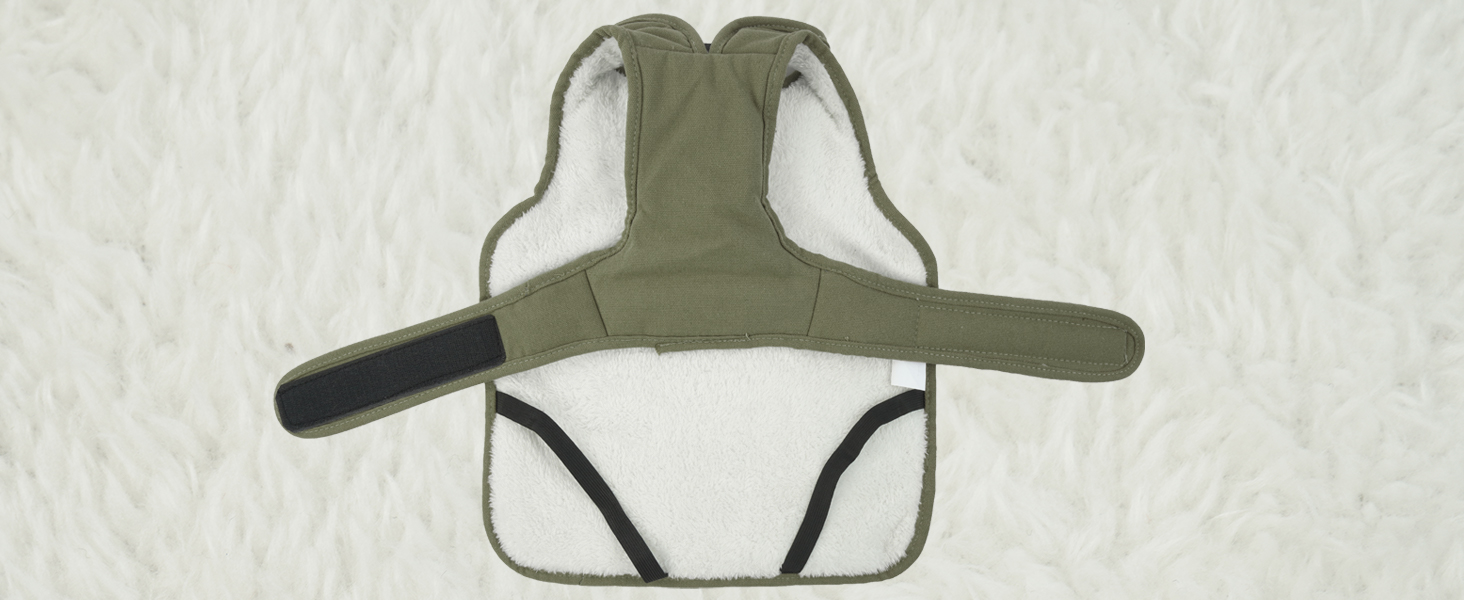 Stretchy hind band means no more coat-tug-of-war. This jacket stays put, because nobody likes a wardrobe malfunction on the go.
One Size Fits Most
Whether you've got a pint-sized pomeranian or a hefty husky, there's a size that'll fit like a dream. It's like the sisterhood of the traveling dog coat.
Durability is the New Black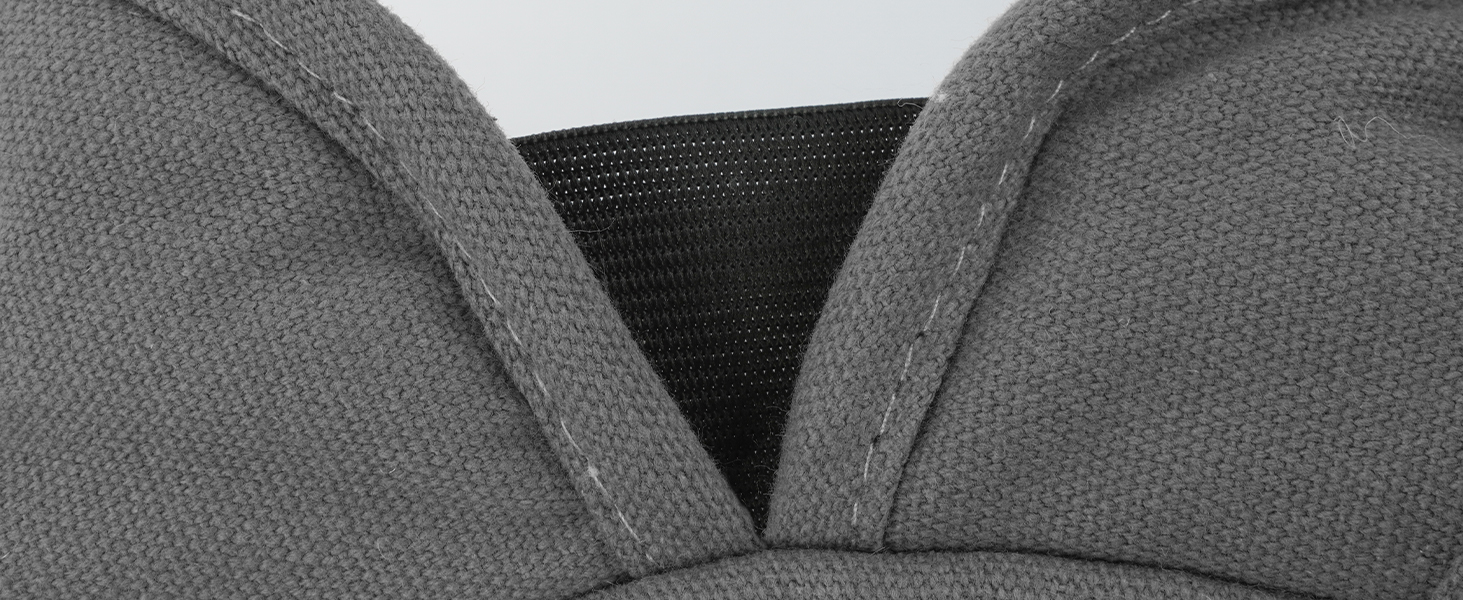 This coat isn't just a pretty face; it's made with a tough, water-resistant canvas that's ready for whatever adventure your dog drags you into.
Color Me Stylish
Choose from red, grey, or brown – because fashion should be fun, even for Fido.
Back Leg Elastic: No More Slip 'n' Slide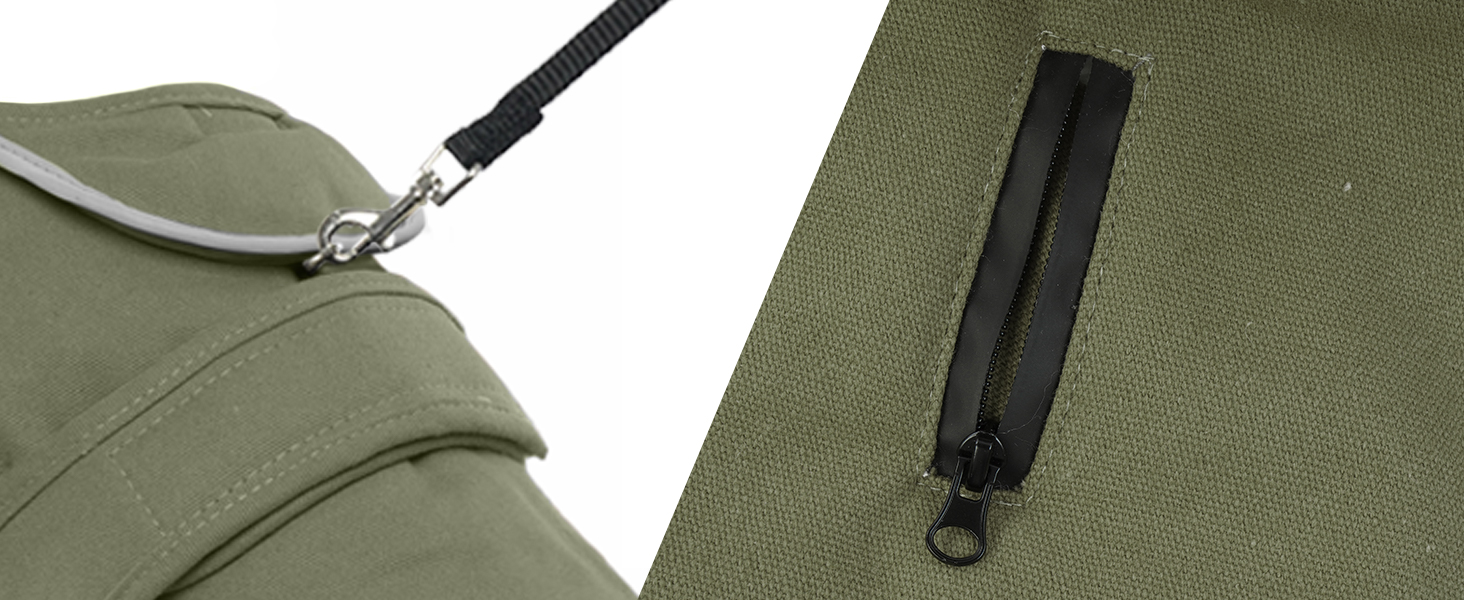 Elastic straps on the hind legs keep everything in place. Because the only thing that should be slipping is your dog into a state of absolute comfort.
Neck Girth Adjustable: Just Right Fit
Like a tailor-made suit, the adjustable neck girth means this coat fits your dog just right – snug but not too tight, like a gentle hug from their human.
"Get Your Paws on It!"
Don't wait for the next snowflake to fall or the mercury to drop another degree – your furry best friend deserves to strut their stuff in comfort and style today. Grab the SnugPaws Thermal Fleece Dog Coat now and watch your dog's tail wag with the joy of a thousand belly rubs. Remember, this isn't just a purchase; it's an investment in your pup's happiness and health. So, what are you waiting for? Get that tail-wagging warmth delivered to your door!
"Tech Specs Unleashed"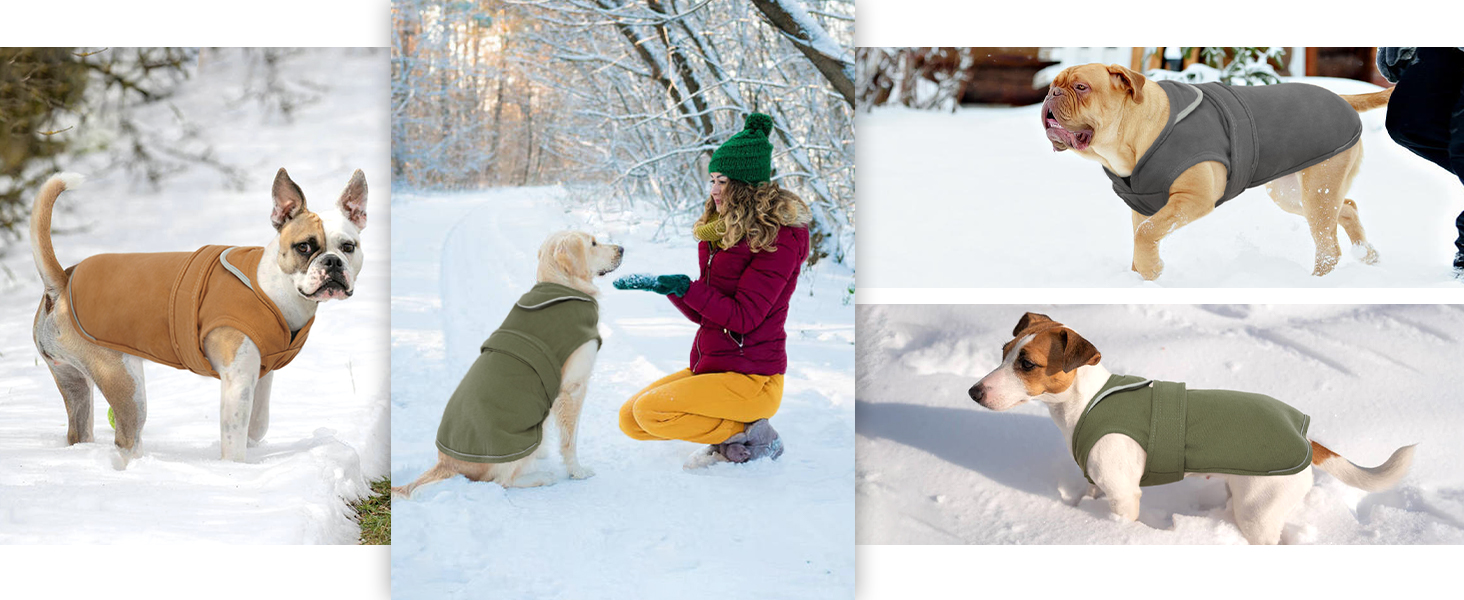 For those who love the details, here's the lowdown on what makes the SnugPaws Thermal Fleece Dog Coat the must-have item of the season:
Material: Soft fleece lined with water-resistant canvas fabric
Closure: Adjustable hook and loop with elastic rib neck for comfort
Harness Compatibility: Invisible zipper leash hole
Safety Features: Reflective piping for night visibility
Fit: Stretchy hind band and available in sizes S-3XL
Durability: Made with sturdy, wear-resistant materials
Color Options: Available in red, grey, and brown
Extras: Elastic straps on hind legs for secure placement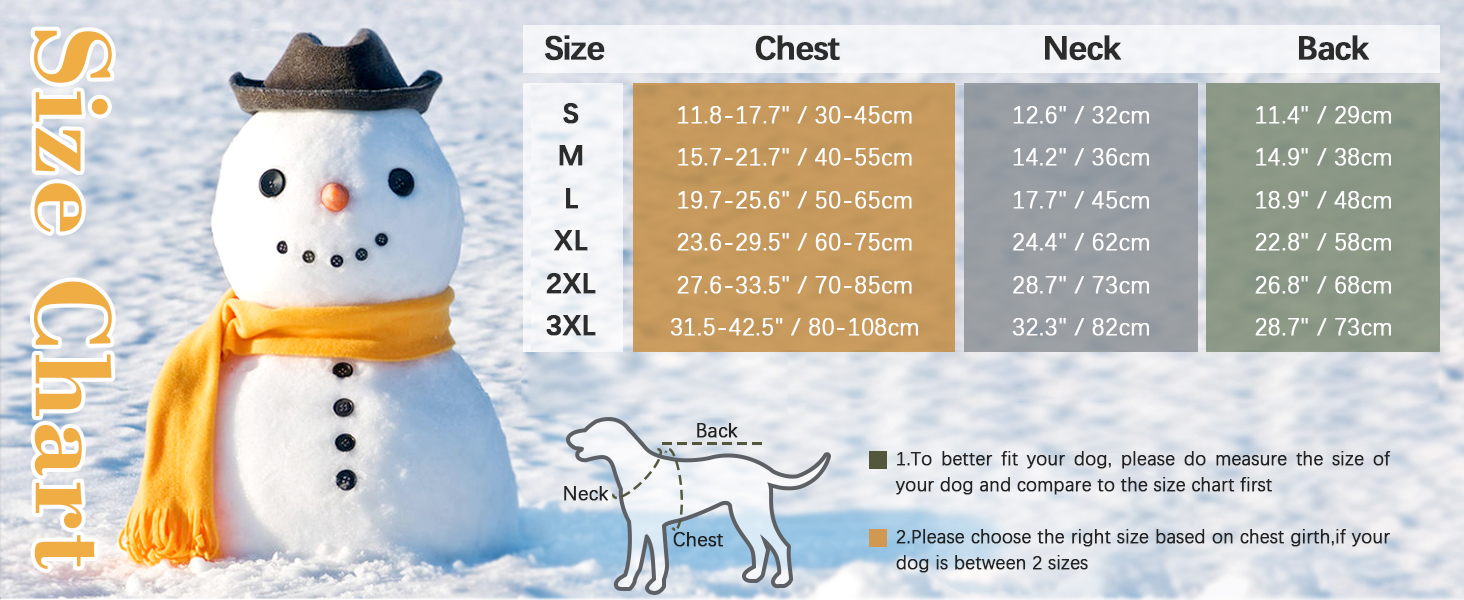 Suitable for All Sized Dogs
Small Sized Dogs

Medium Sized Dogs

Large Sized Dogs

Breeds Like:

Teddy, Schnauzer, Chiwawa, Yorkshire, Maltese, Mini Poodle, Pomeranian

Breeds Like:

Such as Cocker Spaniel, Bulldogs, Jack Russel, pug,Boston Terriers

Breeds Like:

Such as Golden Retriever, Labrador, Husky, Samoyed, German Shepherd, Weimaraner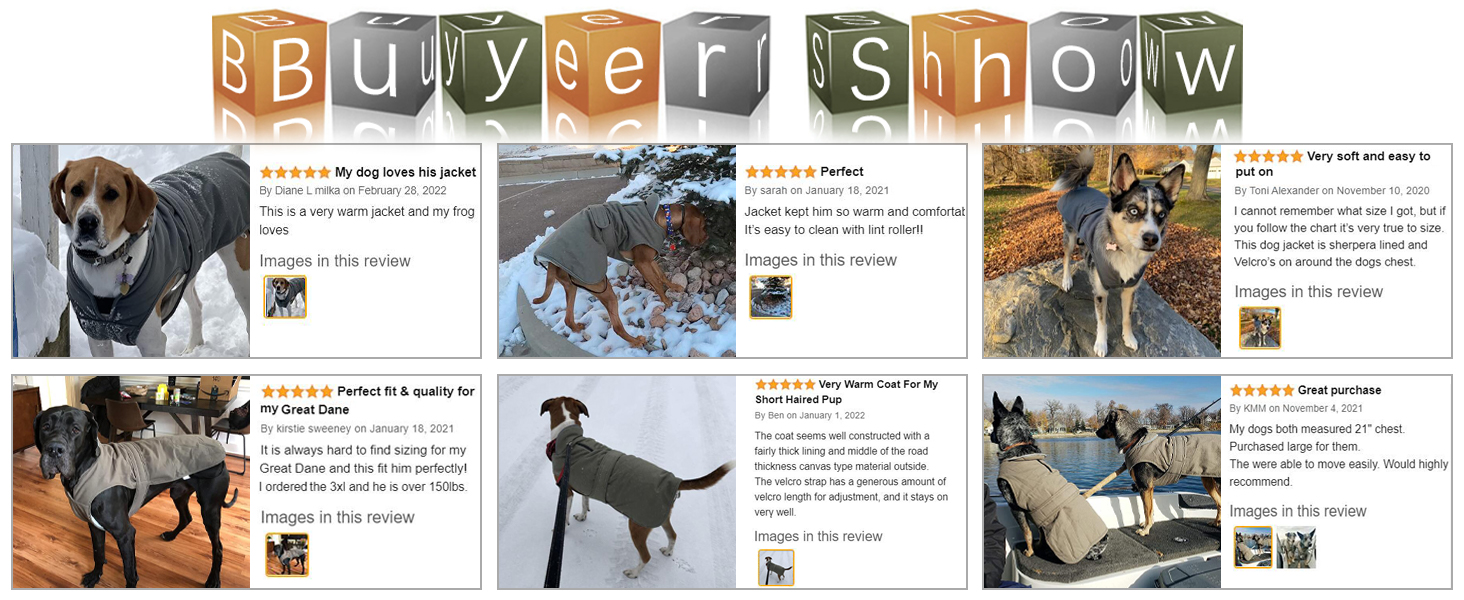 <