The Fuzzy, Snuggly Coat for Your Furbabies!
The ultimate fuzzy coat for your dogs! If the cold is getting in the way of your furbaby's adventure outdoors, bundling them up in the HuggoPop is one of the best things you can do!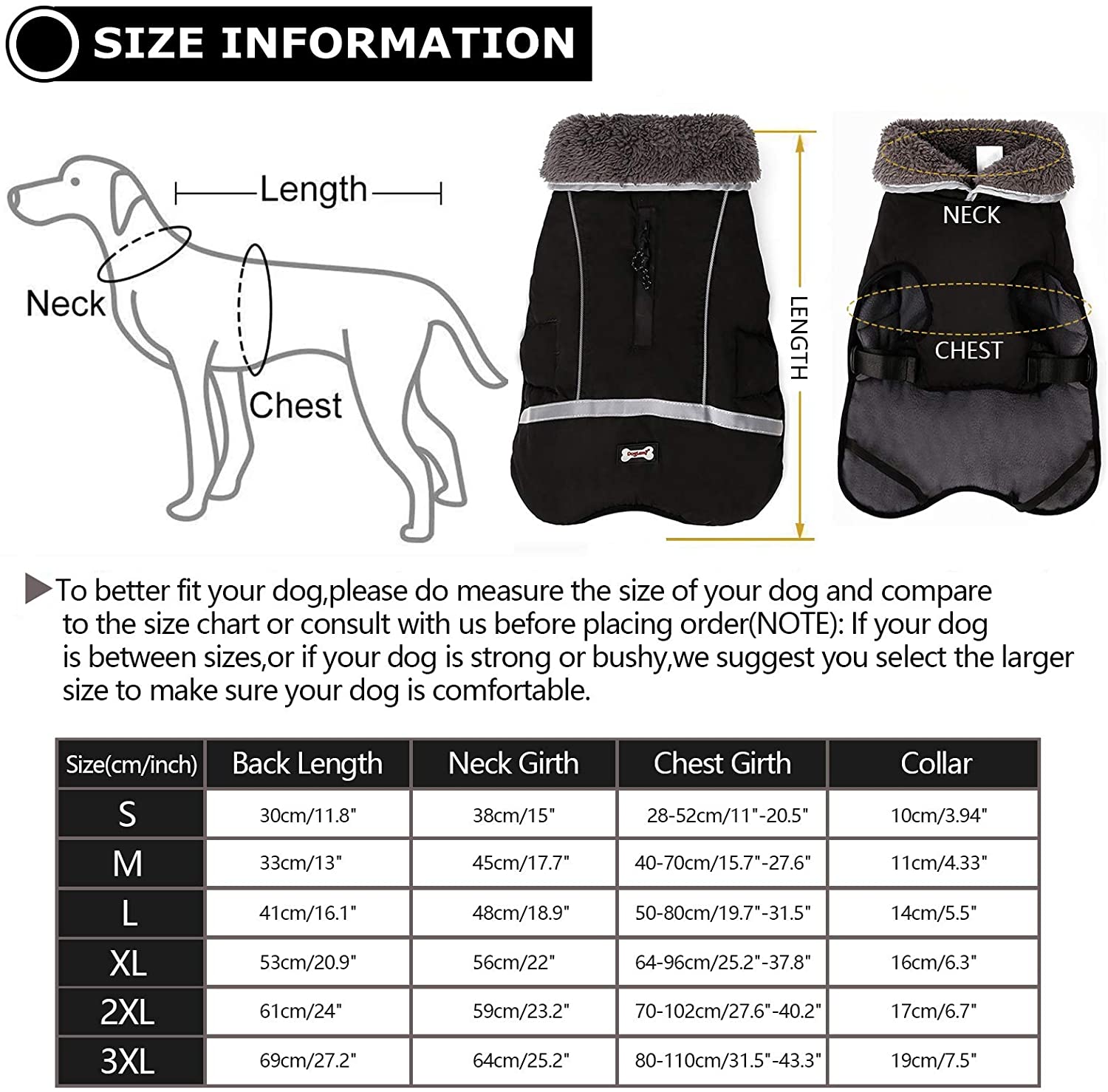 Please understand that there may be a sizing difference of 1 to 2 cm measured by hand.
Key Benefits
Made from winter-worthy material. The HuggoPop is made of high-quality nylon + fleece lining + PP cotton filling. The jacket is thick,soft, cozy, windproof, and waterproof. The HuggoPop keeps your pup warm and dry in cold weather. This perfect pet jacket is lightweight and suitable for all indoor and outdoor activities.
A breeze to wear and take off. Quick-release buckle closure makes it easy for the dog coats to wear and take off. The jacket also comes with 2 hidden elastic bands for fixing the hind legs to get more warmth when wearing this jacket.
Designed just like a real coat. The coat is made to cover all the areas of your pet's body that are susceptible to cold. A reflective strip for visibility in the dark is also included in the design to amp up your dog's safety. The D-ring can be used to attach a leash to help you control your dog. The furry collar can be stand-up and put down when necessary.
Designed for Most Dog Breeds – 6 sizes (S to XXXL)will meet all sized dogs, from puppy to large breeds. Dog breeds such as Teddy, Schnauzer, Chiwawa, Yorkshire Terrier, Maltese, Mini Poodle, Pekingese, Mini Pinscher, Pomeranian; Cocker Spaniel, Bulldogs, Jack Russel, Pug,Golden Retriever, Labrador, Husky, Samoyed, BostonTerriers can benefit from this coat.
ldeal Dog Cold Weather Coat – Hugs your pets – of all sizes – like a real jacket can during the coldest of days!
Product Details