The Fastest and Most Efficient Way to Keep Your Pet's Nails Trimmed and Rounded!
The process of trimming your pet's nails is terrifying both for you and your pet. Traditional nail clippers can be painful and triggering, causing your pets to feel super uncomfortable. If each nail clipping session causes a tremendous amount of stress to you and your pet, it's time to switch to electric dog nail clippers – the safe, gentle, and effective way of trimming your pet's nails. The favorite among the pet community is the highly-rated VavaTrim!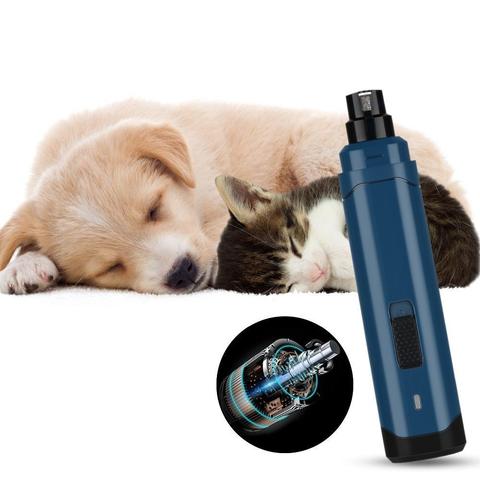 Low vibration and Low noise to Prevent Pet Stress
Compared to humans, dogs have a higher sensitivity to sound. This means that the whirring sound from some dog nail clippers can already be stressful and frightening for your dogs. You won't encounter this concern with the VavaTrim. This dog nail clipper is designed to only sound off 40 db of sound – a right mix for sensitive, hyperalert pets during your nail cutting session. Your pets will be less terrified!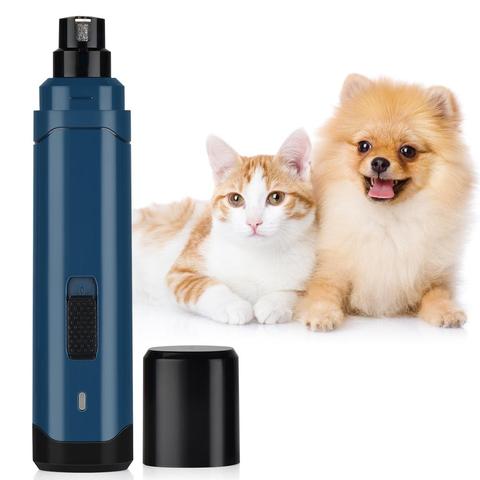 USB-Powered, no need for expensive batteries!
Save on the purchase of batteries! This pet nail clipper comes with a USB port and a cable that can work continuously for up to 3 hours when fully charged. The wireless design means you won't have to deal with irritating, tangled wires.
Save money on grooming
Now you can save money by going over to the vet or groomer for this task. Just make a purchase and you can easily do it yourself, low risk involved.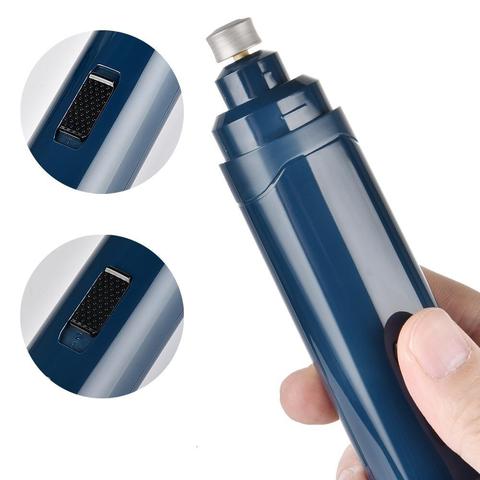 Suitable for all sizes of pets
Nail clipper comes with three different sized openings to suit nails of any size. This device is ideal for big dogs, puppies, kittens, cats, and even rabbits!
Features: 
🐶 Safe, Professional, Stress-free – This electric dog nail clipper delivers top-notch nail care for pets. It's quick, non-distractive, and inflicts zero pain to pets!
🐶 Makes Nail Trimming Less Stressful – Your pets will no longer have to deal with stressful sounds, and frightening sensations!
🐶 Prevents Scratch Wounds and Infections – The VavaTrim efficiently trims nails to eliminate nail cuts that could scratch skin and cause infections and wounds.
🐶 A Device That Pets Will Love – Your pets won't have to run away anymore. This is a nail trimming device that your pets will run towards!
How to use
Step 1:  Depending on the size of the animal and the characteristics of their nails, choose the appropriate port / opening for your pet.
Step 2:  Hold the grinder with one of your hands, holding your pet's paw with the other hand, put their fingernail into the port gently, then start polishing.
Step 3:  Remove the plastic cover from the grinder counterclockwise, turn it and gently clean the surface of the grinder with an eraser, paper or rag to remove the deposit.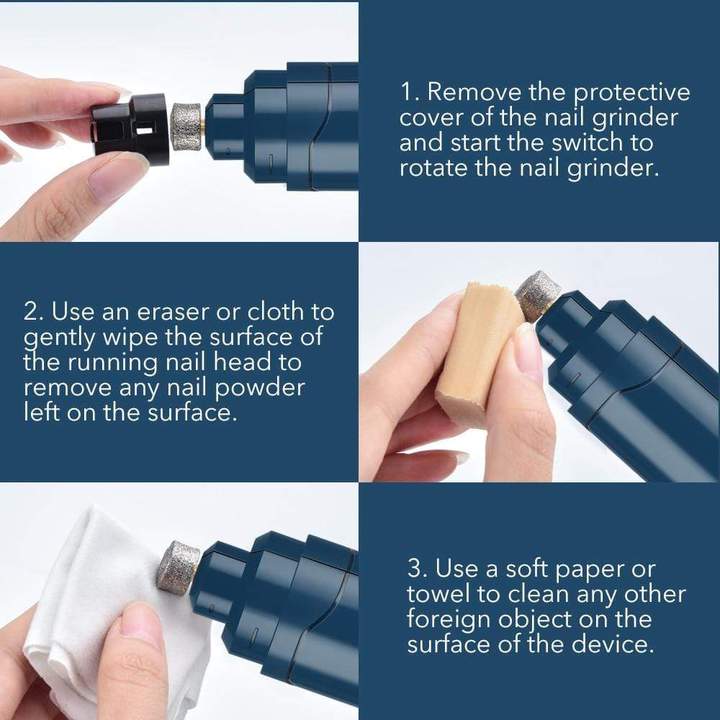 Specification:
Material: ABS
Color: White/Blue
Power supply mode: USB
Charging time: 3 Hours
Use Time: 120 Minutes
Grinding Wheel Type: Replaceable Grinding Wheel
Applicable Pets: Large And Medium Pets
Speed Control: Two Speeds
Product Size: Approx.165 x 38 x 3mm
Package includes:
1x Professional Pet Nail Grinder
1x USB Charging Cord
1 x User Manual