Do you always want to maintain your pet's nails, but going to the groomer is expensive? We clearly understand that clean and healthy nails contribute to good hygiene and excellent physical health. So, we offer you Pawriffic, a much affordable option in keeping your furry companions groomed without you breaking the bank.
Pawriffic is an innovative nail trimmer that lets you cut your pets' nails easily than your traditional ones. It comes with an LED light that enables you to see the delicate bloodlines to avoid hurting your pets. It also comes with a magnifying glass for you to see what you cut more clearly. Such a great device that lets you save money while keeping your pets safe and healthy!
Parwriffic is an innovative nail trimmer designed to remove pet nails easily and lovingly. It comes with a super bright LED light and a magnifying glass that guides users to trim the nails smoothly. The LED lights allow you to see the delicate bloodlines, allowing you to trim at the right position every time.
When their nails are beautifully trimmed, the scratches on your furniture, doors, and walls are diminished. With this nail clipper, they'll put out their paw and love you more every time you go for the trim.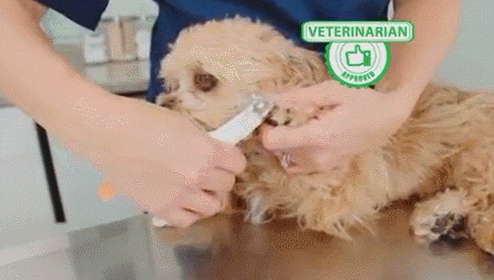 This nail clipper tool lets you perform safe, professional-level grooming from the comfort of your home. It features an ergonomic design with anti-slip handles so it won't tire your hand, and the razor-sharp blades provide a clean cut every time.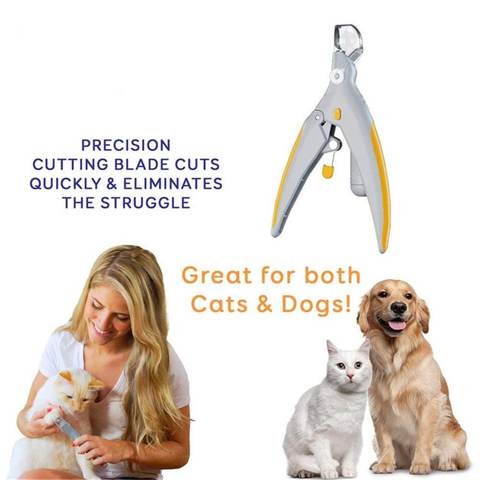 Features :
Designed for Safety First – With a protective guard to protect your dogs from "Over-trimming" and a safety lock for easy storage.
Created by Two Veterinarians; OUR PREMIUM BUILD DOG NAIL CLIPPERS – Used by us every day on pets and our clients
High Quality and Easy to Use Design- Lightweight, non-slip rubber handles for a comfortable grip and safe dog nail cutter
Ergonomic and Rubber-coated Handles- Easy grip non-slip handles for a comfortable grip and ensuring a safe nail trimming experience
5X Magnification – 5X the magnification & doubles as a nail trapper. Nail trapper helps catch nail clippings for easy cleanup!
Specifications:
Material: Plastic + Stainless Steel
Size: 15*9*2.8cm
Weight: 80g
Package Includes:
1 x Pet Professional Dog Nail Clipper