Give Your Furbaby The Pampering They Deserve With A Comfier Premium Dog Blanket!
Let's face it: cleaning up after shedding, chewed up household items, spilled liquids, among other messes comes with loving our furbabies. Still, we adore them just the same, and we'll gladly give them more comfort if they need it, especially after a long day of walks and playtime!  Now, we've designed such a blanket that could keep your beloved furbaby – and you, their best friend and everyday carer – at ease.
Discover the stylish, soft, and super-snug ScandiPet Waterproof Throw Dog Blanket, keeping them warm and comfy all year round, with its chic, Nordic-inspired short faux fur design on one side and ultra-soft microsuede on the other. More than these, this dog blanket is also waterproof, helping protect your furniture and car seats from the messiness of spills, dirt, pet hair, and the occasional damage from their scratching and chewing. It's also not just made for your car or your living room too, as the ScandiPet Waterproof Throw Dog Blanket is lightweight, making it a handy companion for their relaxation on the patio, or even for playdates at the park!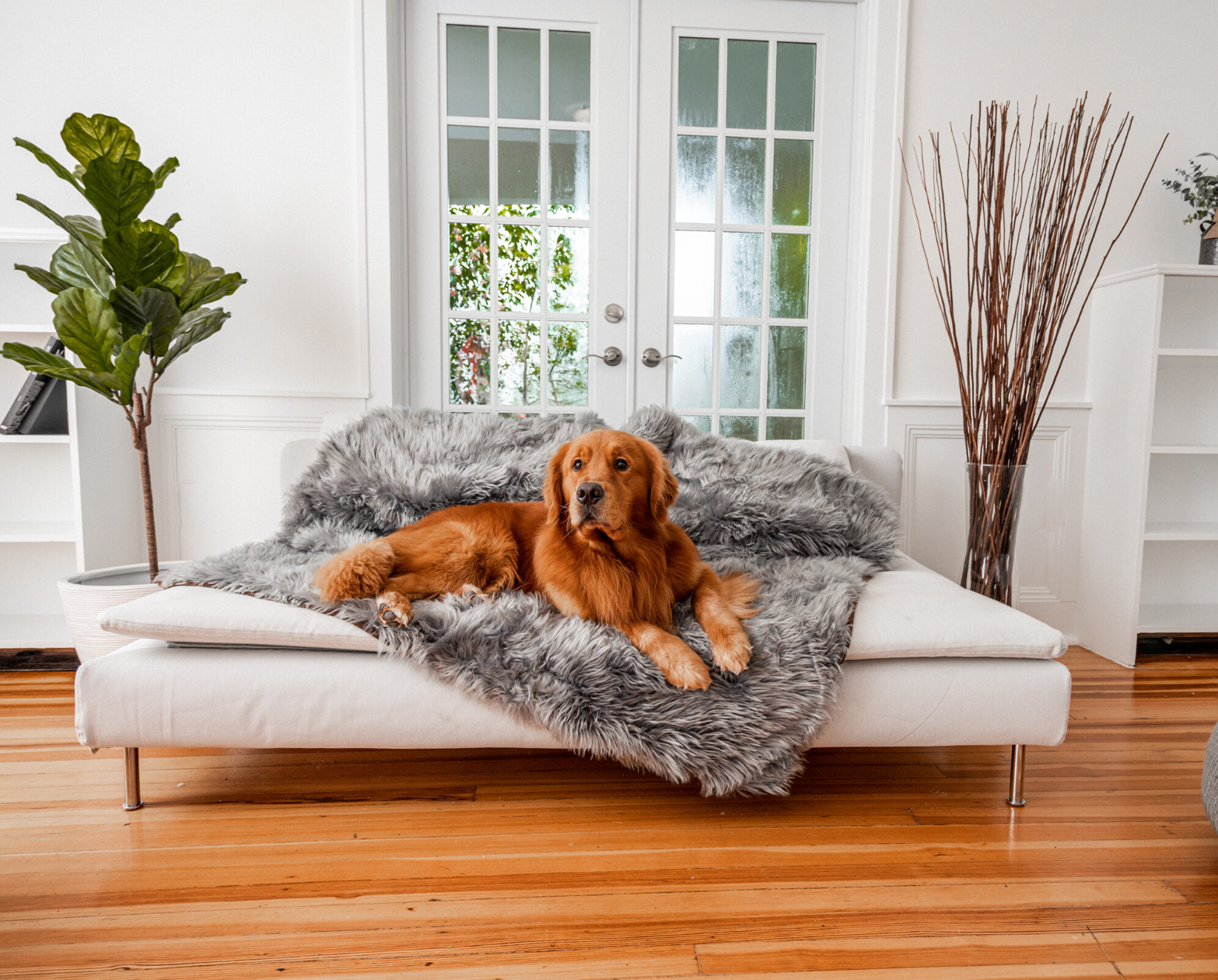 "This blanket is a huge must-have if you have pets. It's so comfortable and cozy and my dog absolutely adores it. The best thing about it is that it's waterproof. It's definitely a total game-changer when it comes to providing the relaxation my dog's needs! Plus, I like that it's machine washable! I've already run it through my washer a couple of times and every time, it comes out just as new." – Alysha D. (Customer and Happy Pet Mom)
Features
Elegant Scandinavian-Inspired Style: Here's a dog blanket to complement your home furnishings, which we all know the Scandinavians are masters of. Not only is the ScandiPet Waterproof Dog Throw Blanket functional to keep messes at bay, it's also made of chic, fuzzy faux fur on one side and soft microsuede on the other. Your furry friend will certainly look even more photogenic on social media lying on their blanket! As a plus, this blanket also matches perfectly with the PupRug™ Faux Fur Orthopedic Dog Bed too.
Waterproof Lining: While your pup lays on their blanket, its waterproof fabric does the work of preventing dog drool or water from seeping through your surfaces!
Machine Washable: Just put it in your washing machine in cold water and on delicate mode, then hang it out to dry.
Durable And Functional: This dog blanket not only helps prevent pet hair, dirt, spills, and scratches from happening on your furnishings, it's also designed to keep them comfortable while they curl up and rest.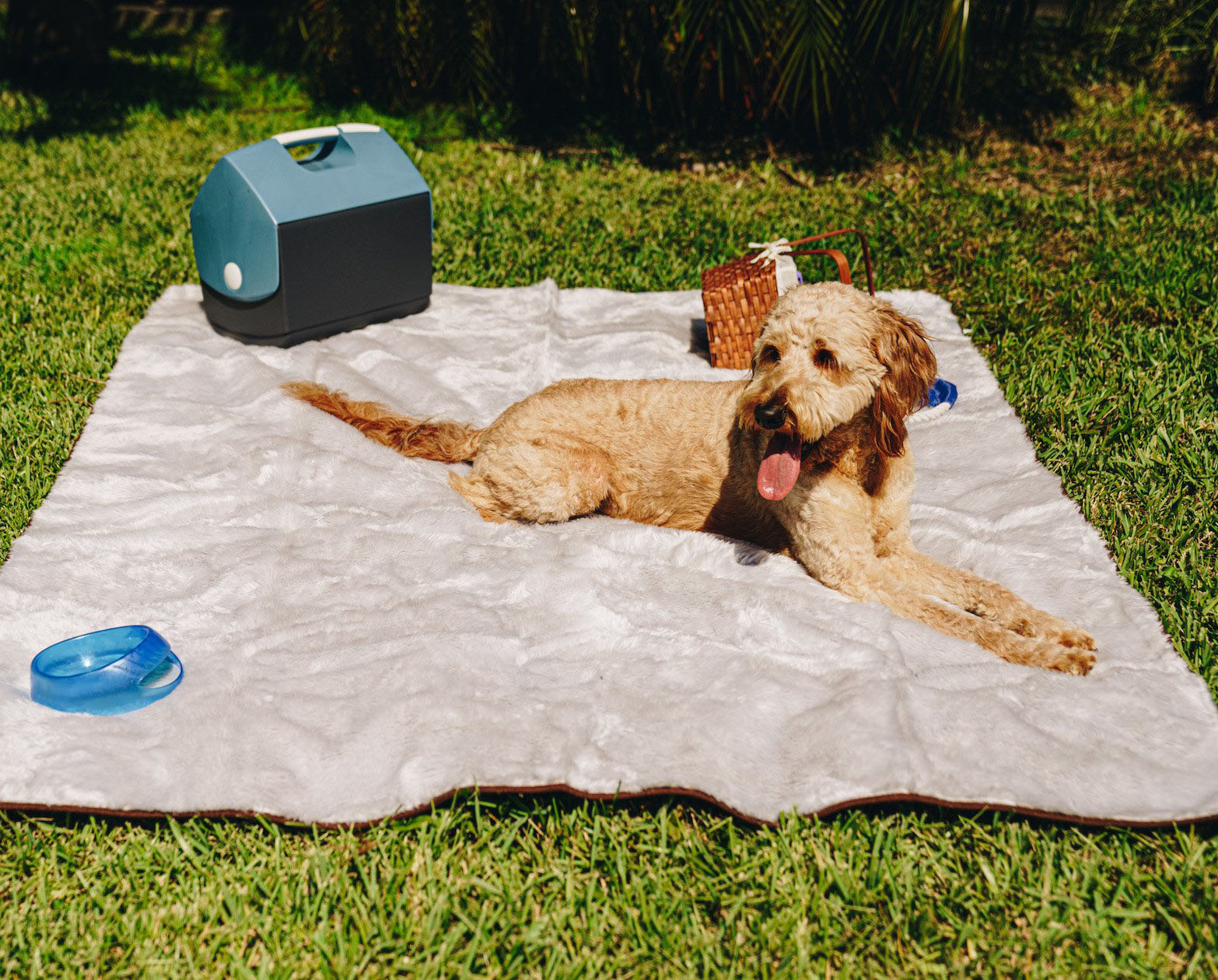 Fashionable And Durable Design
Keep your dog relaxed and warm whether you're at home or on the go on this cute and totally chic dog blanket. It's made to give your furry friend a better sense of security and comfort, while also preventing damage caused by the dirt, spills, and other messes our beloved furry friends will inevitably make.

Enhanced Comfort and Support
The ScandiPet Waterproof Throw Dog Blanket also creates a cozy and calming environment for your dog. Naptime now feels even more peaceful, as the blanket helps enhance the quality of their sleep.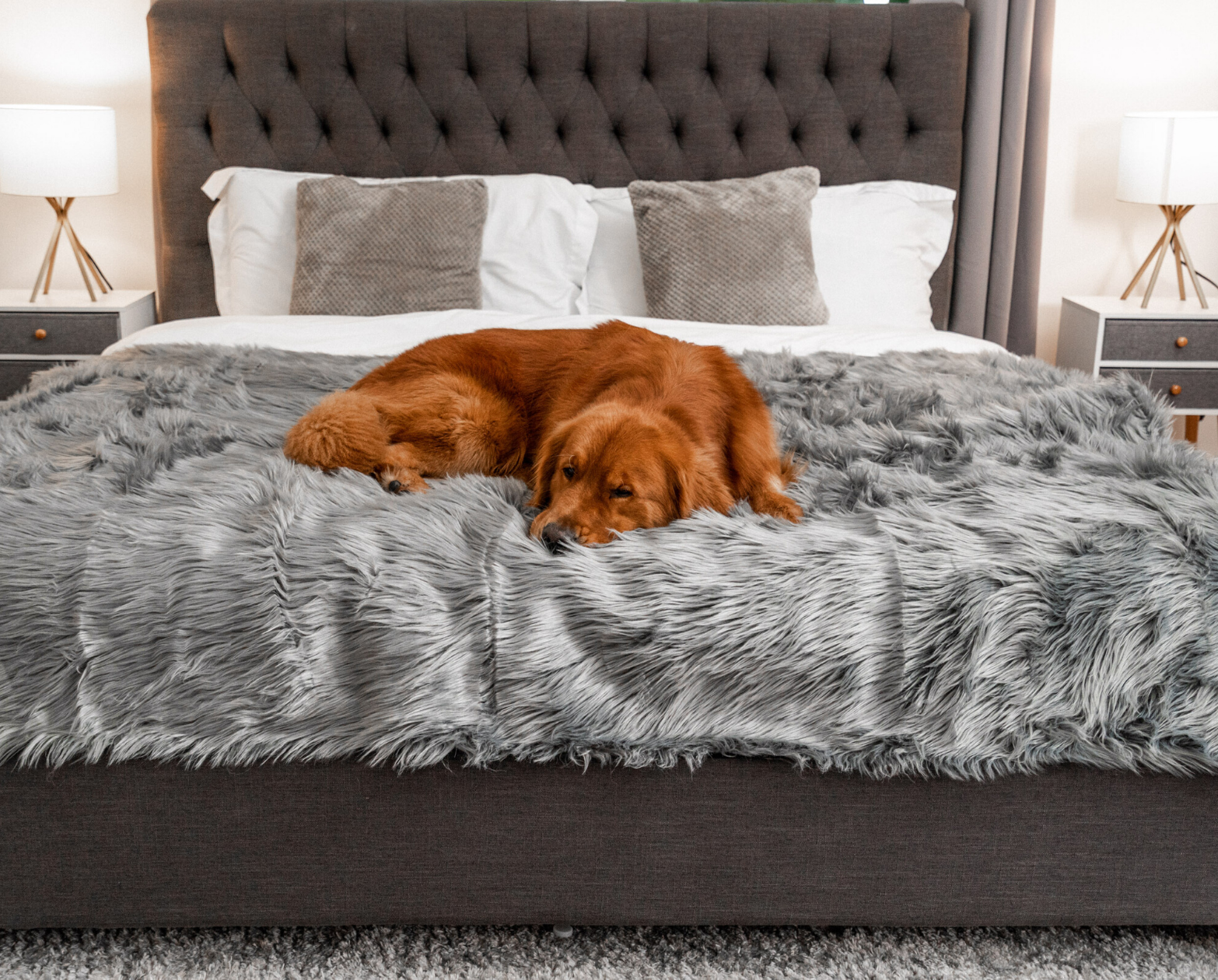 Made For Year-Round Use
This dog blanket provides year-round comfort, giving them the warmth they need during the chilly winter months, while also a sense of security all year round.

Size :
Care Instructions:
 Machine Washing: Simply machine wash the blanket with cold water on delicate mode, and hang to dry.
Brushing: Brush and fluff up the faux fur using a slicker brush, a type of pet care brush with widely spaced metal bristles. Brush and fluff it carefully to prevent damage to the faux fur fabric.
What's Included