Here's The Stylish, Yet Durable Dog Blanket You've Always Been Looking For.
Whether it's winter or not, your pup deserves a comfy dog blanket to keep them warm and comfortable. Yet what if we told you we could elevate this further? Discover the chic GlamourPup Premium Waterproof Dog Blanket, crafted in a selection of fashionable colors to blend elegantly with every interior, while giving your furry friend the relaxation they need without causing any unforeseen messes such as pet hair, dirt, and spills to your furniture and car seats. Not only will you get a happier dog lying on this snug, fashionable blanket, but you'll also be a happier pet parent as well!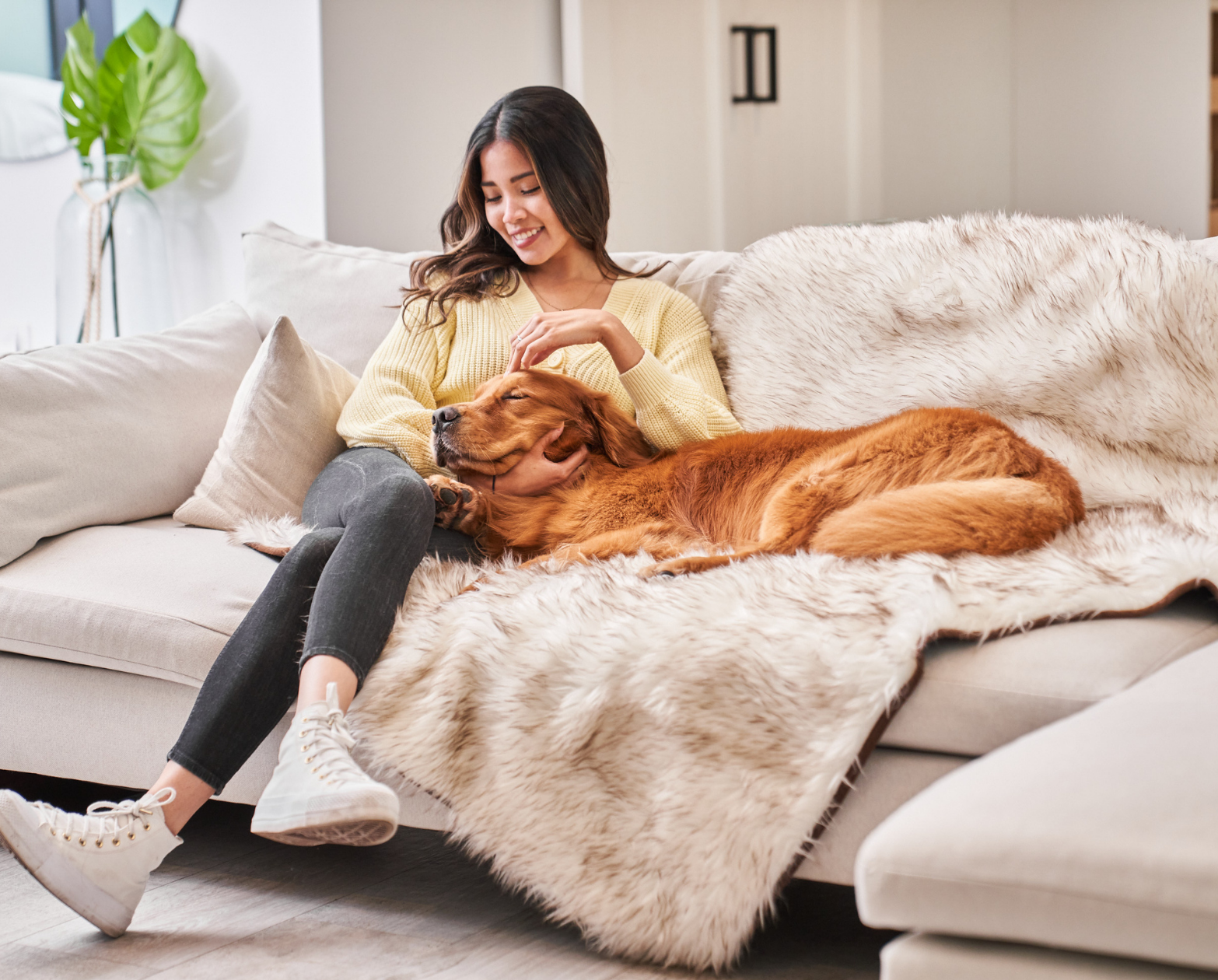 The GlamourPup Premium Waterproof Dog Blanket is a lap of luxury, making for an eye-catching bed, sofa, or car seat accessory that doubles as a protective barrier between your dog and your furniture. Scratches, spills, dirt, pet hair, other messes – you name it, these will all be prevented thanks to the blanket's waterproof inner lining. Nothing seeps out while your beloved dog lazes around like it deserves on its plush microsuede and faux fur fabric.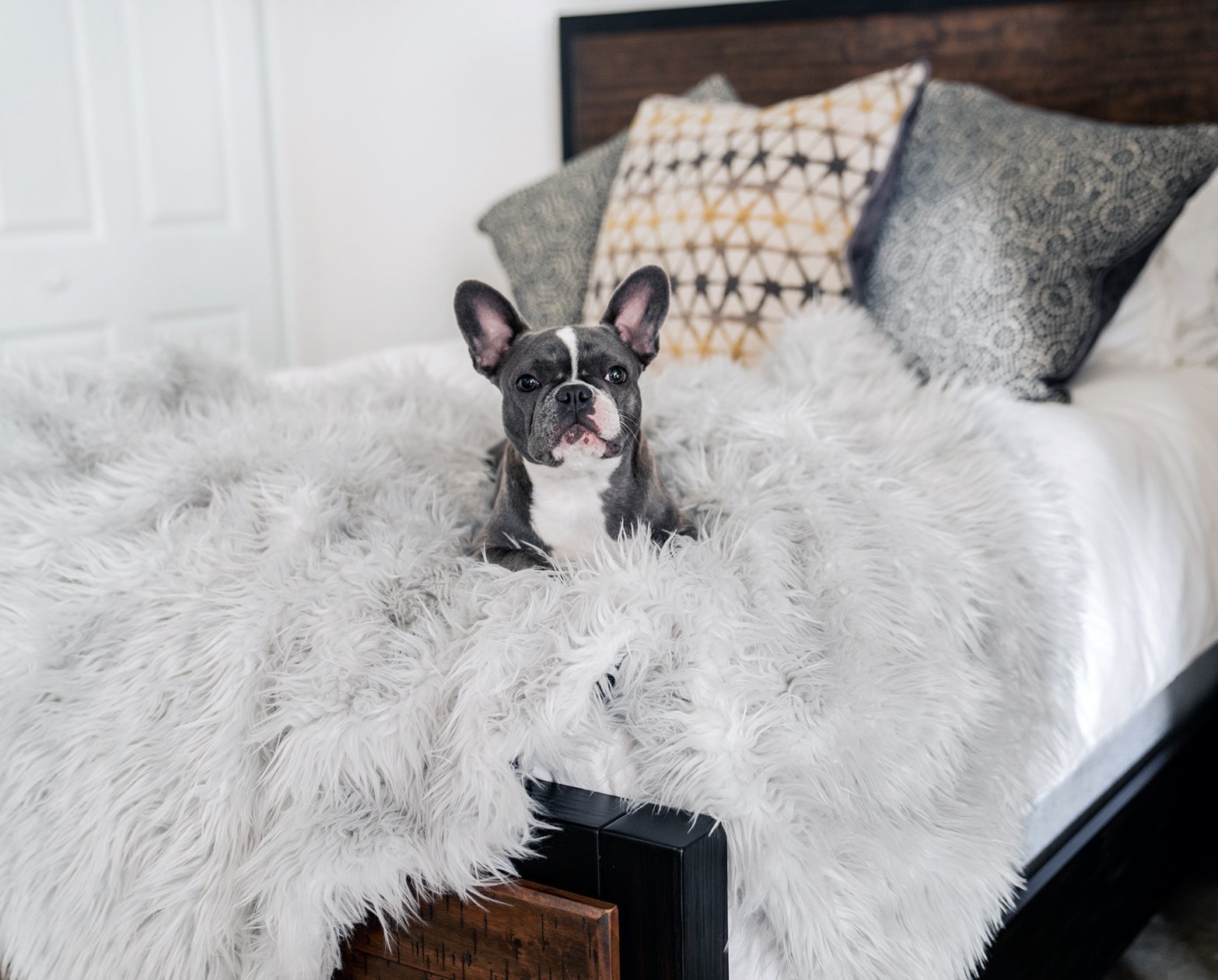 Features
Elegant, Yet Functional Design: The GlamourPup Premium Waterproof Dog Blanket boasts style and substance, doubling as a fashionable pet furnishing and a protective layer for furniture, car seats, and other areas from pet hair, dirt, spills, and scratch damage.
Your Furry Friend's Furry Protector: Made to protect your pets and keep them warm wherever they may be: it serves as their relaxing companion on your sofa or bed, and a protector for your car seats while traveling with them.
Waterproof: Its waterproof inner lining means you've effectively got no worries about any liquids seeping out in spite of any spillage.
Superior Overall Comfort: It's your furry friend's ultimate lap of luxury, as this blanket is crafted with plush, faux fur on one side and ultra-soft microsuede on the other.
Machine Washable: Pet parents like you will find this blanket easy to clean. In your washing machine, just use warm water and set it on delicate. Then, hang it up to dry.
Multiple Colors for Any Interior: Choose from a variety of unique colors, including off-white, gray faux cowhide, and black faux fur. Great for all kinds of interiors!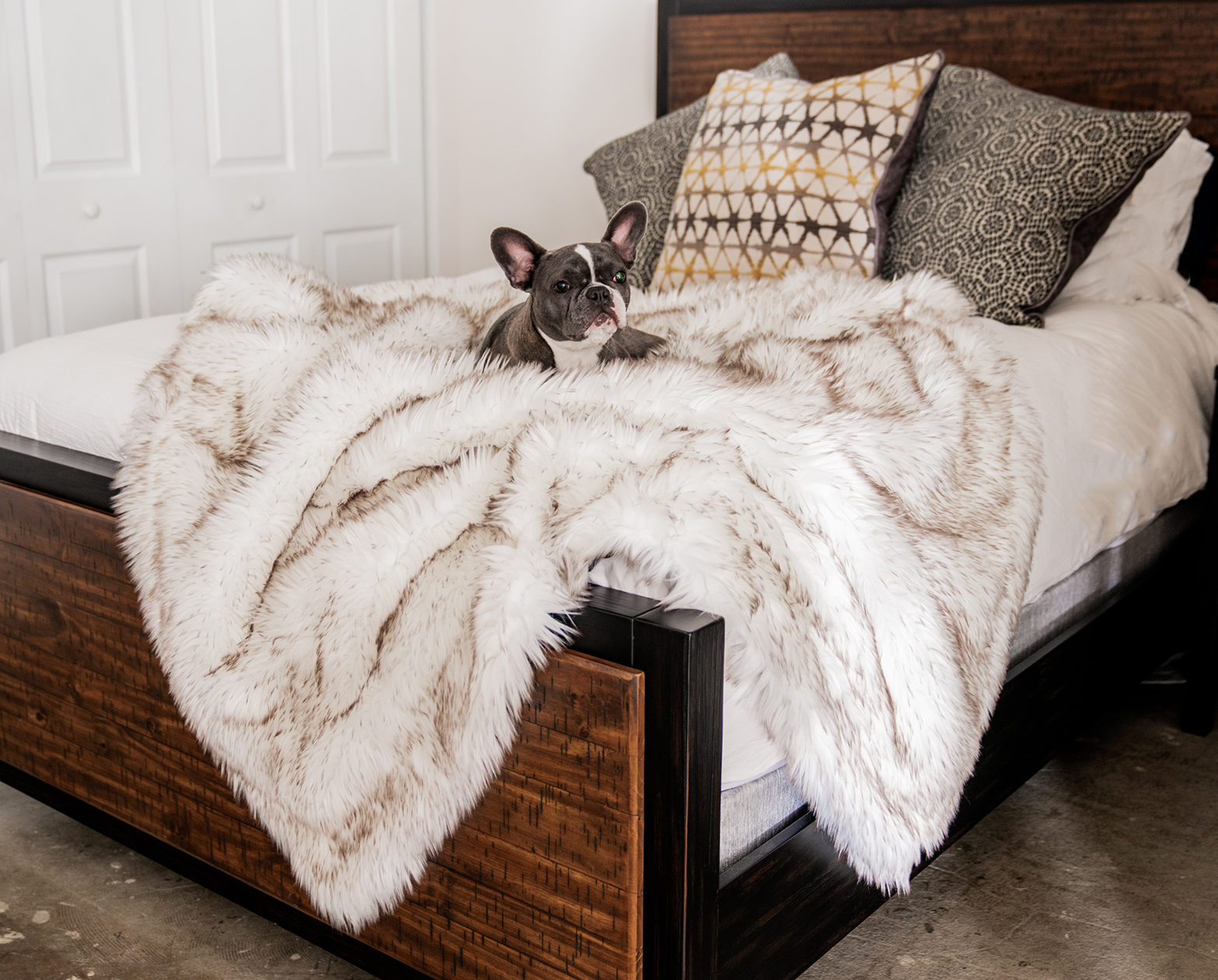 Size
Care Instructions:
Machine wash it with warm water on a delicate setting.
Do not bleach or iron.
Package Includes