Take Pet Relaxation to the Next Level On This All-In-One Pet Sofa And Blanket.
You've heard of pet blankets and sofas, which we know are made to keep pets warm and snug, no matter the weather. Yet why settle for less for your most beloved pets, when you can get them the ultimate blanket that elevates their relaxation even further? Introducing the FurryLuminary Sofa And Dog Blanket, made with unrivalled comfort and design to give your pets the ultimate R&R.
See How Our Sofa And Dog Blanket Works!
How We Elevated The Craftsmanship Of This Comfy Sofa-Blanket:
Designed for ultimate comfort, the inner layer of our pet sofa blanket is made of orthopedic support foam, not only helping keep your pet comfy, but also healthy. This is because the softness and durability of this material helps reduce pet joint pain, stimulate activity and strength in their joints. We've also added a waterproof layer on top of the foam to allow the orthopedic support foam to be more durable.
Form follows function, as the stylish curved shape of the pet sofa blanket works as a plush, yet sturdy headrest. Imagine your pup or kitten sleeping in their mother's arms: that's the type of comfort we want your beloved furbabies to feel when they relax and rest on our sofa blanket.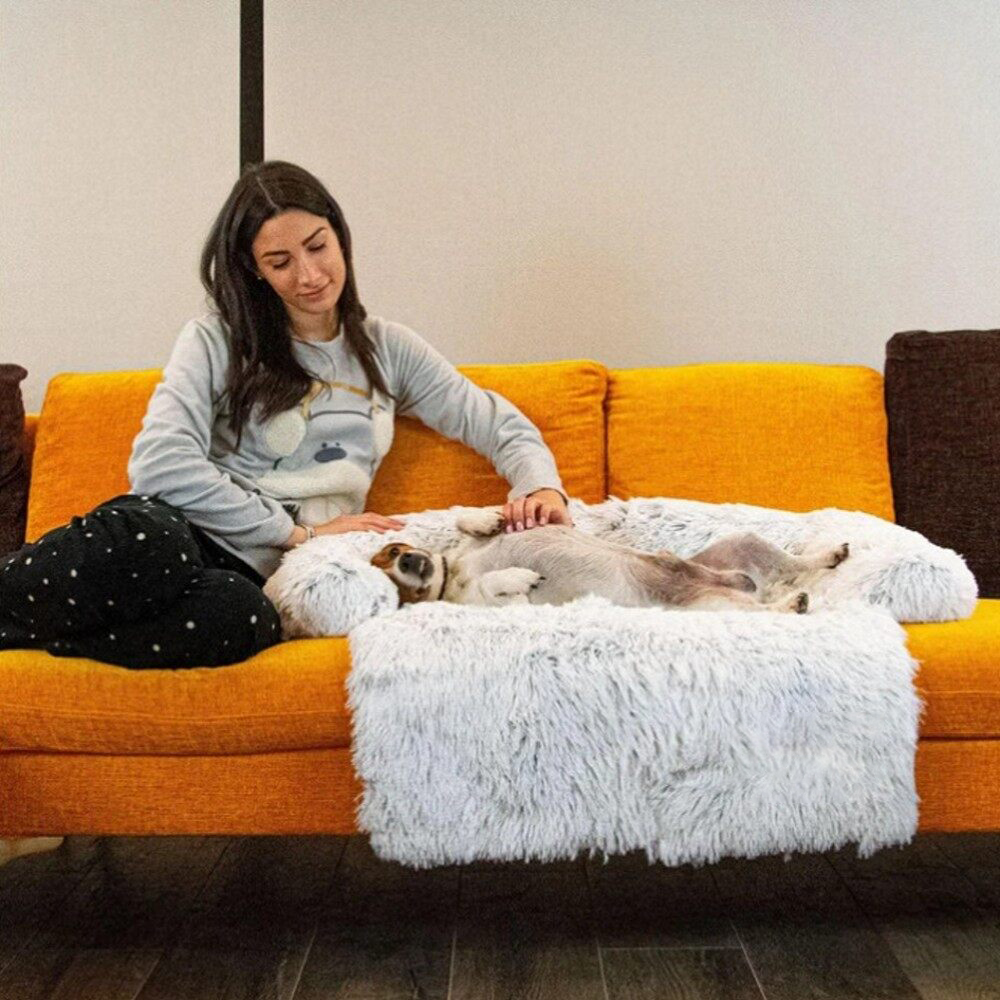 Features
✨Soft and Comfortable Design – As your pet lays down on this sofa-blanket, they'll instantly feel its plushness and comfort thanks to its curved headrest.
✨Ergonomic – Our soft design helps take care of your pet's skin, minimizing irritation, while our high-elastic PP cotton padding makes them feel like they're sleeping on a cloud.
✨Slip Resistant – No accidents here! The bottom part of the sofa-blanket has a slip-resistant design that helps keep any space safe, whether on the floor, your furniture, or your patio.
✨Protective – Suitable for all kinds of furniture, especially sofas and beds, to keep them from being scratched, chewed on, or worn.
✨Easy to Clean – Just machine wash this sofa-blanket in cold water and dry at a low temperature. (NOTE: Remove the inner fillings from the headrest before washing).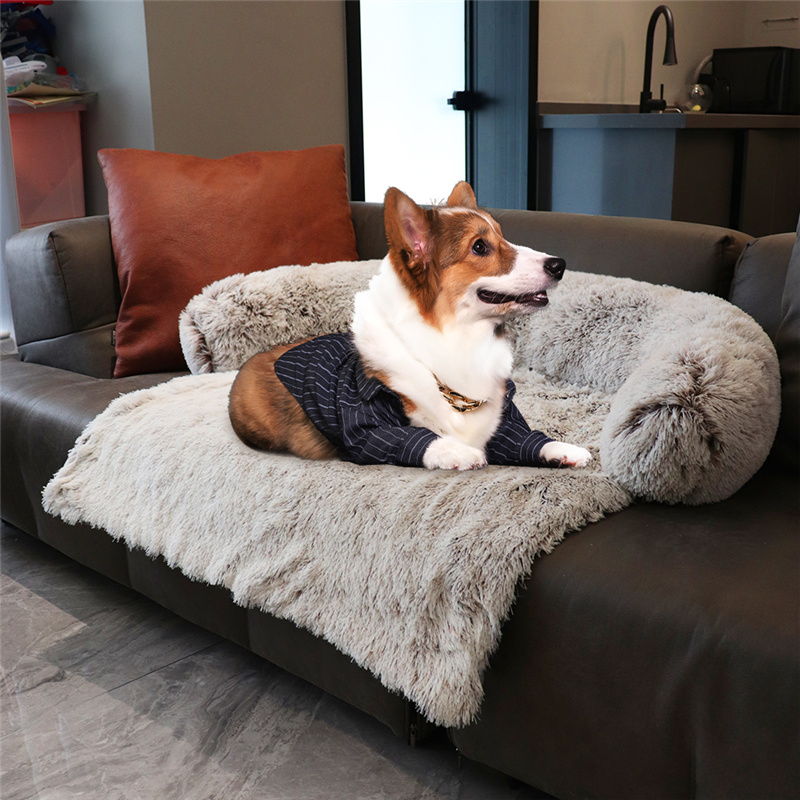 Specification:
Material: plush
Material characteristics: soft, warm and comfortable
Lining material: high elastic PP cotton + spray cotton
Size: XS,S
Size
XS: 80*70*16 cm/31.49*27.55*6.29 in
S: 100*85*16 cm/39.37*33.46*6.29 in
Packing List:
Notes:
Due to lighting effects and shooting angles, there is a slight color difference in this pet sofa-blanket.
Due to manual measurements, there will be slight differences in the product size of every pet sofa-blanket.