Don't have time to play with your cat? Do you want to give them something but you don't have any idea? Don't worry, and we got you covered! Purrific cat tree will meet your kitten's everyday wants and needs as this product is both a cat scratcher and a cat hammock.
Give your cat or kitten the perfect place to nap, scratch, and play with the Purrific Cat Hammock and Scratching Posts. Cat trees help to encourage physical activity, mental stimulation and satisfy your cats' senses and instincts. This attractive cat activity tree features two large sisal rope scratchers to help provide an outlet for scratching, promote healthy claws, and protect your furniture and carpet. It also features a hanging toy ball for interactive play and a cozy hammock-style bed for lounging to offer your cat their slice of kitty paradise! It is easy to assemble for convenience and is covered in soft plush fabric for maximum comfort for your feline friend.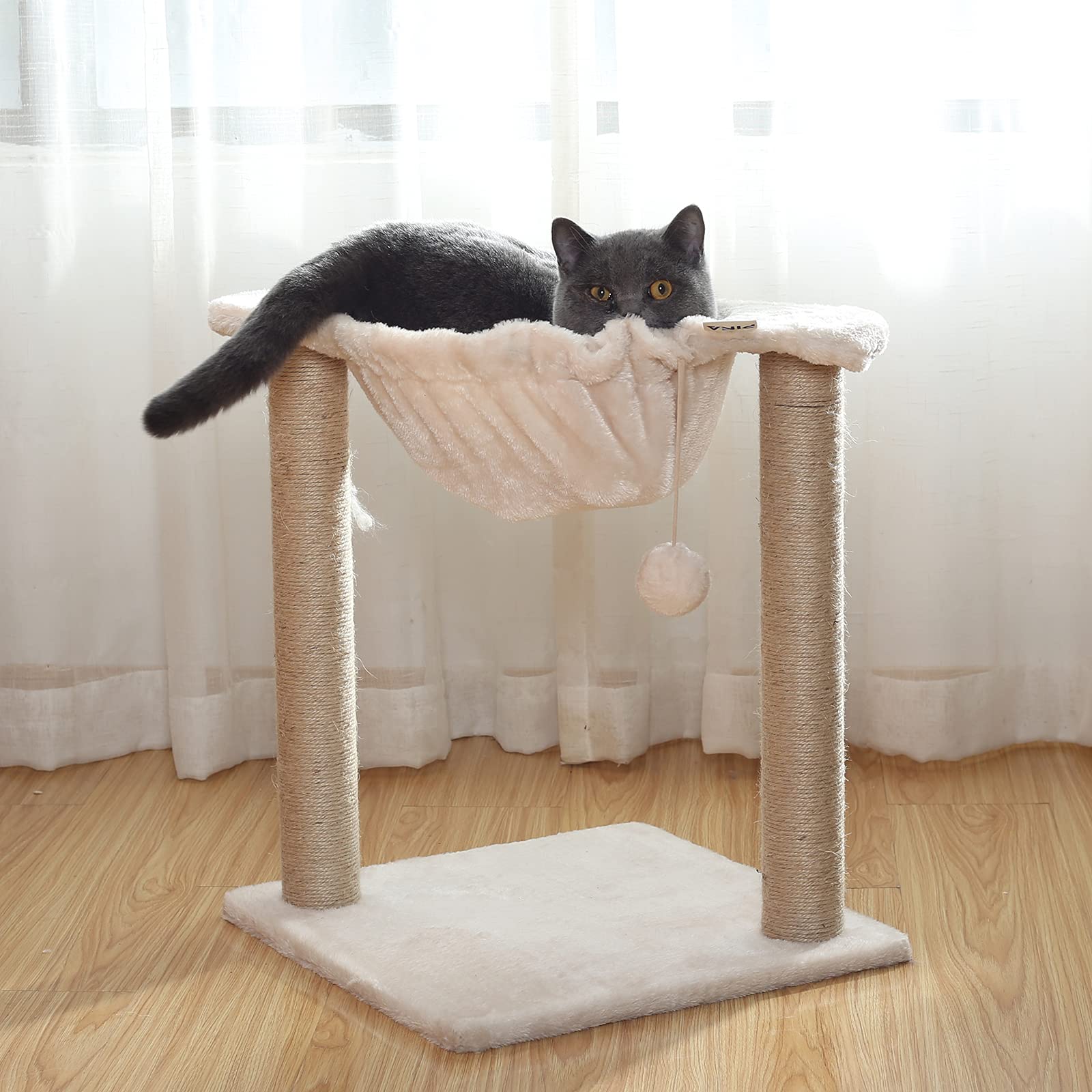 Features
【Double Scratching Posts】This cat tree is equipped with double scratching posts, covered with natural sisal, and your cats can grind their claws on it to help them develop a good habit of scratching. At the same time, it protects your expensive furniture from getting damaged. 
【More Comfortable Sleep】The Purrific cat hammock is made of high-quality plush material, which is very soft and comfortable, your cat will sleep in the hammock and love the plush touch
【Sturdy & Safe】 Created from durable compressed wood covered by natural sisal, perfect for scratching and climbing. And the bottom base is strengthened that ensure the stability of the whole cat tree.
【Easy Assembly】 You will be able to put it together in as short as 5 minutes. No need to keep your furry fellow waiting.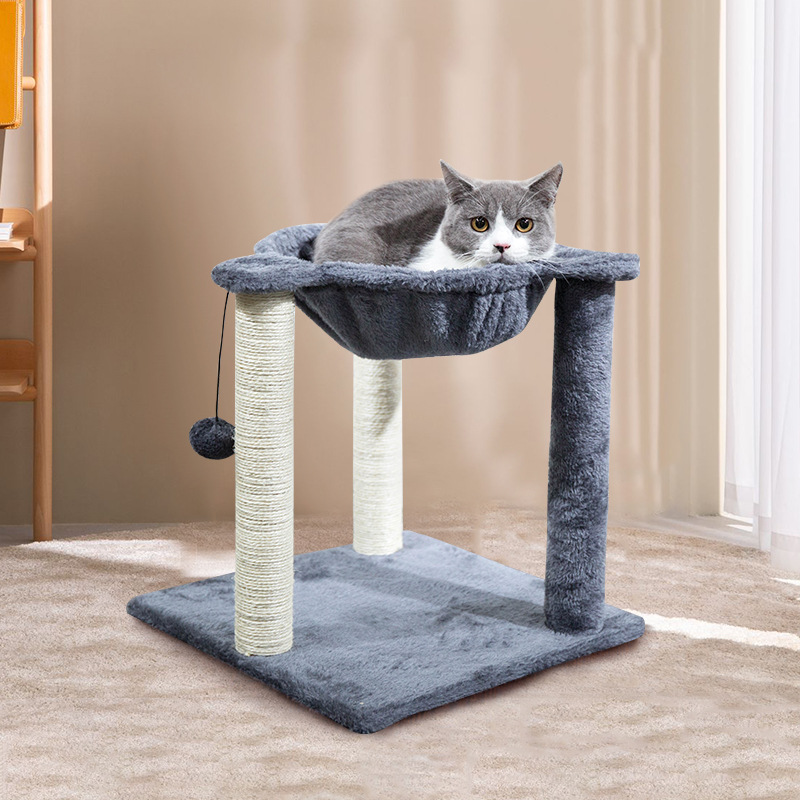 The Ultra-Soft Fabric
High-quality materials and cute logos can not only be used as home decorations but also give pets a better life.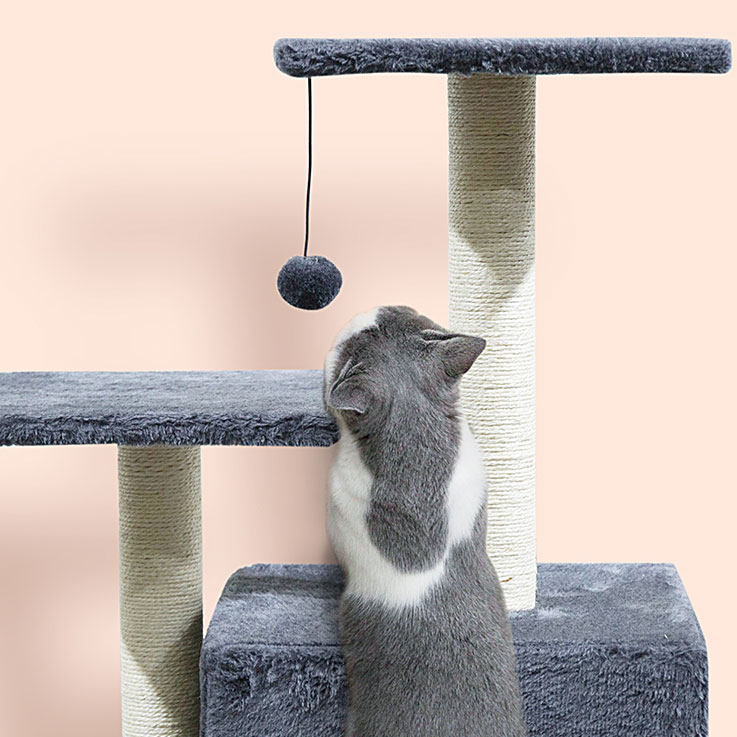 Entertainment
It can help you when you don't have time to spend time with your pet.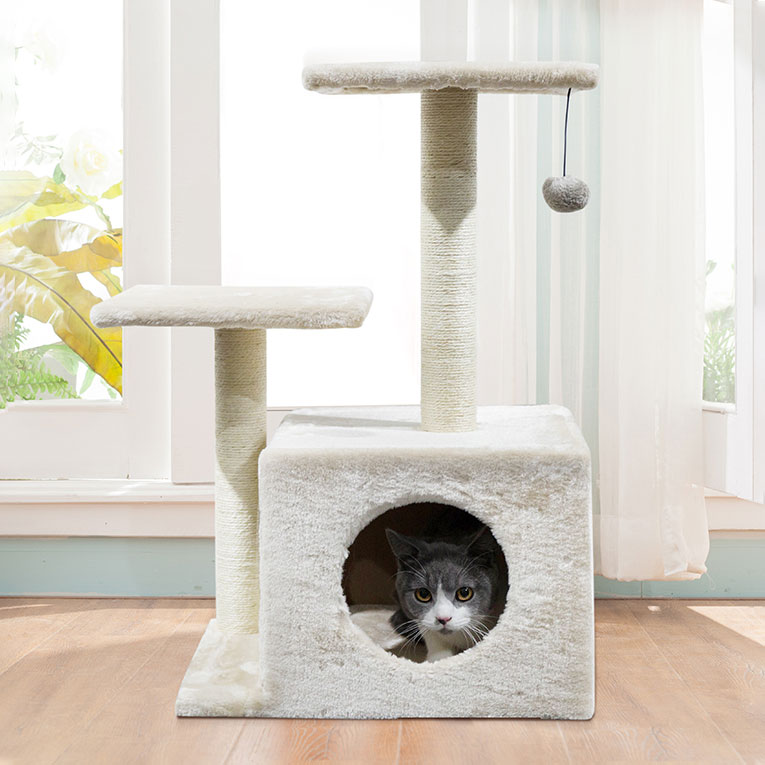 Natural Sisal
Natural sisal is very suitable for scratching and sharpening claws while protecting your furniture or carpet.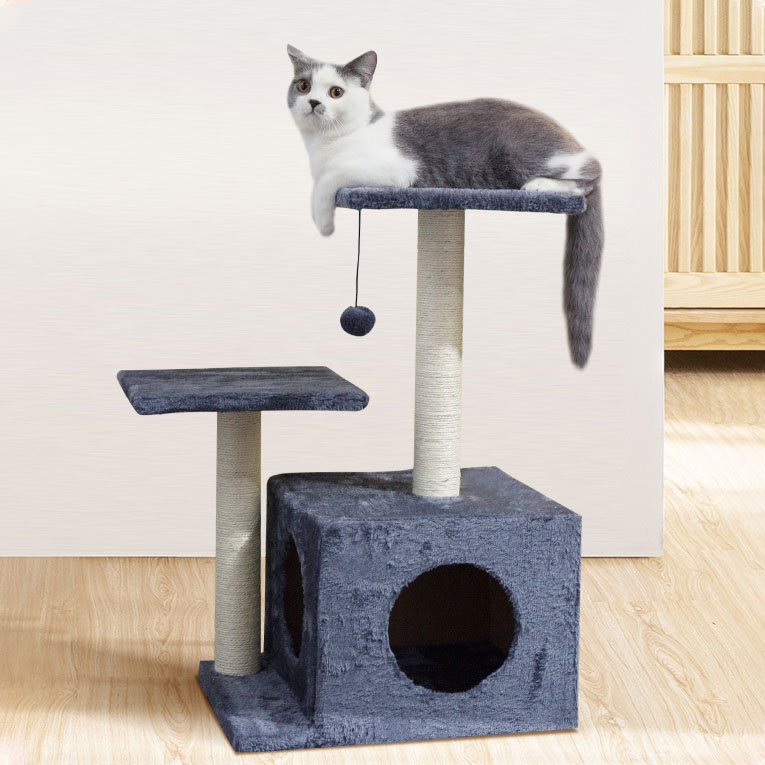 Package Include