Are you still worrying about your cat being lonely while alone? Or are you having problems with your kitty scratching your furniture? It's time to get your furry friend the KitScratch scratching post that they can play with all day long. This amazing cat scratching post comes with a sisal ball attached to the top end of the scratching pole, which provides your kitten with more fun.
KitScratch is made of top-quality sisal rope, a fiberboard that is covered with plush fabric, and a plush ball that your lovely kittens will surely love. With this post, you can eliminate the habit of your pet scratching on any surfaces. This cat care essential can save or maintain the beauty of your walls and furniture. Getting this is a win-win situation for you and your fur babies!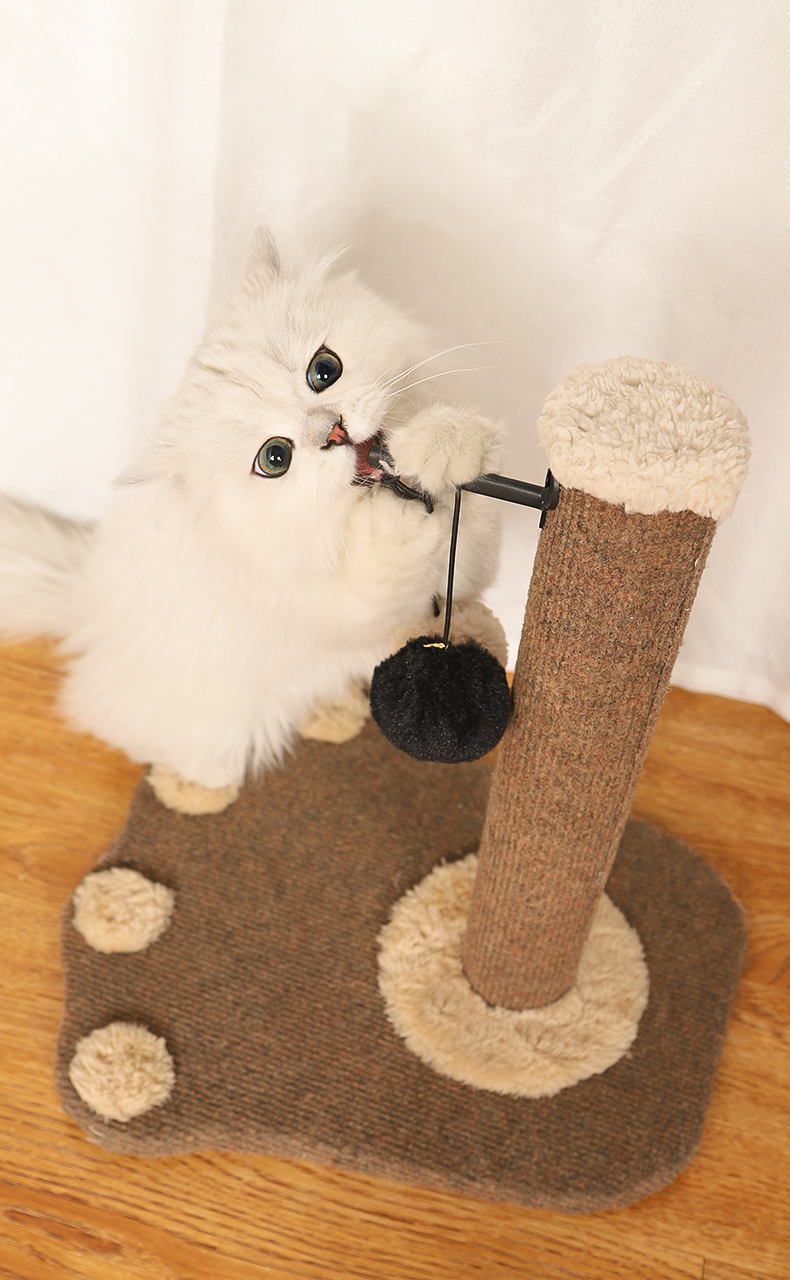 Features
Suitable for Most Cats: A design for all size of cats from kitten to adults, except huge ones. Thanks to the large enough base, the scratching post has good stability and is not easy to tilt and shake.
Quality Materials: This cat claw scratcher is made of sisal rope, while the bottom of the density fiberboard is covered with soft plush fabric. A plush ball is hung on the top of the post for interaction.
Keep Your Furniture Away from Cat's Paws: It's the nature of cats to like to scratch. The Scratching post attracts cats to scratch and play. It prevents cats from scratching your furniture. 
Easy to Assemble: You can easily assemble and disassemble. Just screw all parts together; screws and tools are included. Please refer to the installation manual attached to our product.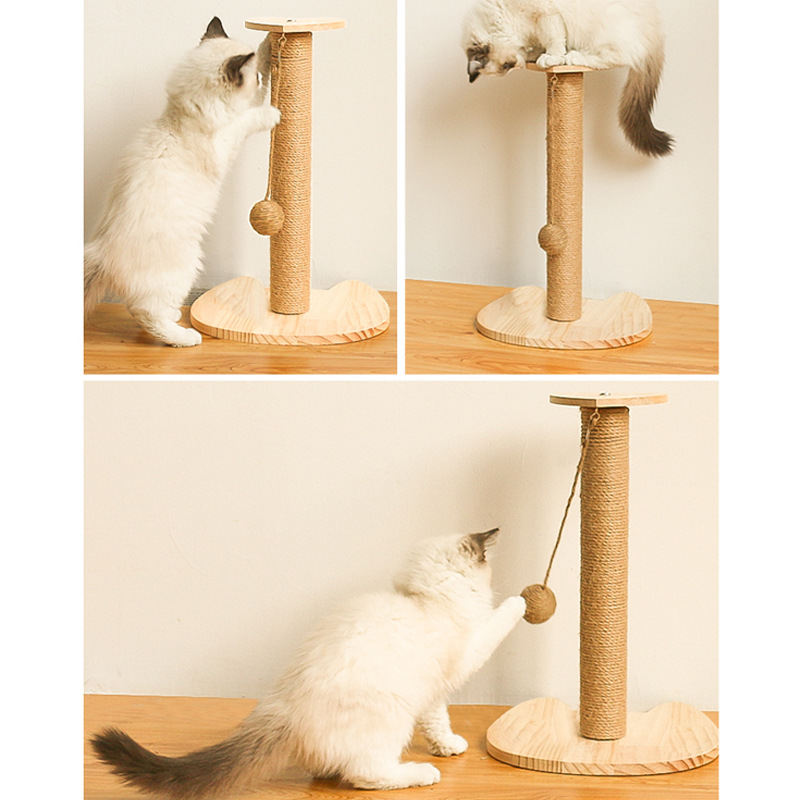 Perfect Fit to Any Decor: the classic sisal rope design with the pale color can bring out the color of your furniture and decor, as it is so well designed, it allows it to suit any living room/bedroom. It makes your kitty more comfortable while you make your home look more warm and comfortable.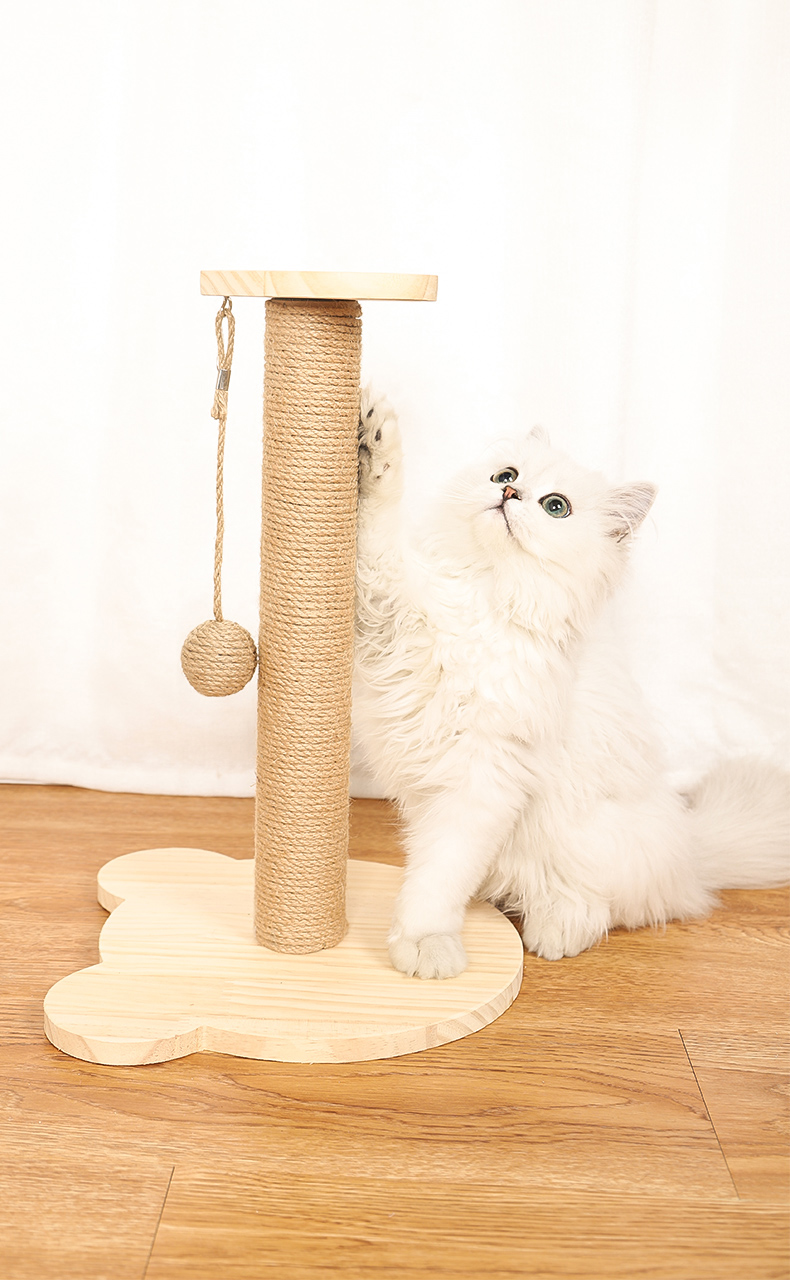 Cat Health Friendly: This product is made with non-toxic and environmentally-friendly recyclable material so that your cat and your family won't breathe in any chemical substance. In addition, the post is sturdy and firm so that your cat won't trip over or hurt itself by accident.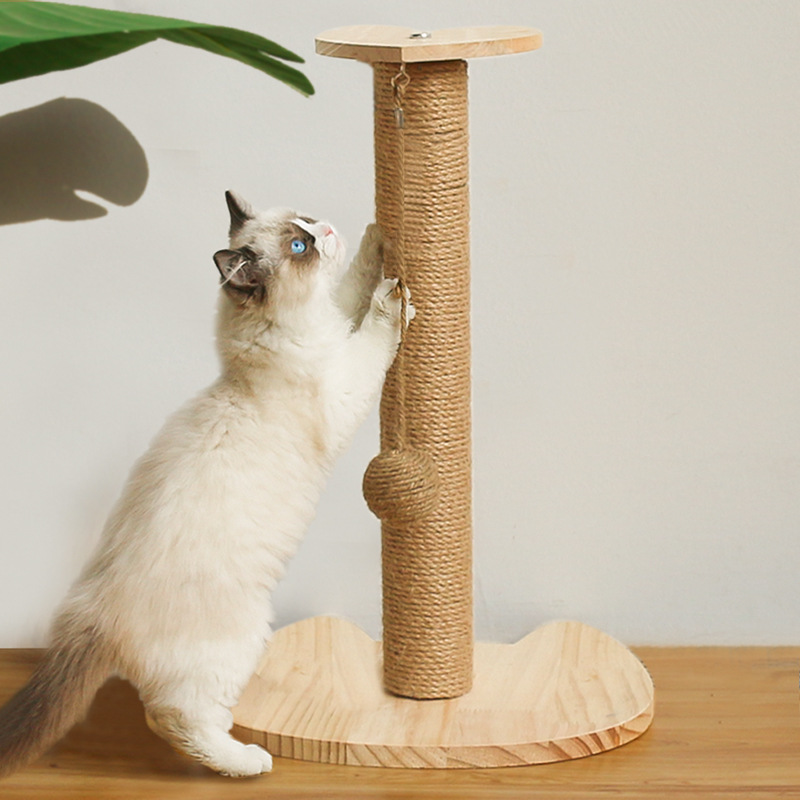 Package Include