Are you asking yourself why your pet cats are scratching your walls, furniture, and carpet? And why are they still doing it even though you've reprimanded them? Well, cats naturally scratch because their scent glands are in their paws, and it leaves a scent to mark their territory. At the same time, scratching stretches their claws, and it's an indication of good grooming behavior. So, instead of reprimanding or punishing, get your cute FabTri cat scratcher and save your pet, your walls, and your stuff!
FabTri is made of high-quality and durable materials that will give your fur babies the best comfortability! Whether your kitten wants to stretch out on the spacious porch or release the scratching urge onto the sisal posts, this all-in-one FabTri cat tree tower combines both style and functionality to make your fur baby's day full of fun and excitement! With this, your spoiled furball can have a long nap in the warm cozy condo, feel snuggly hugged by the hanging basket, and fight with the furry bell ball for extra mental stimulation.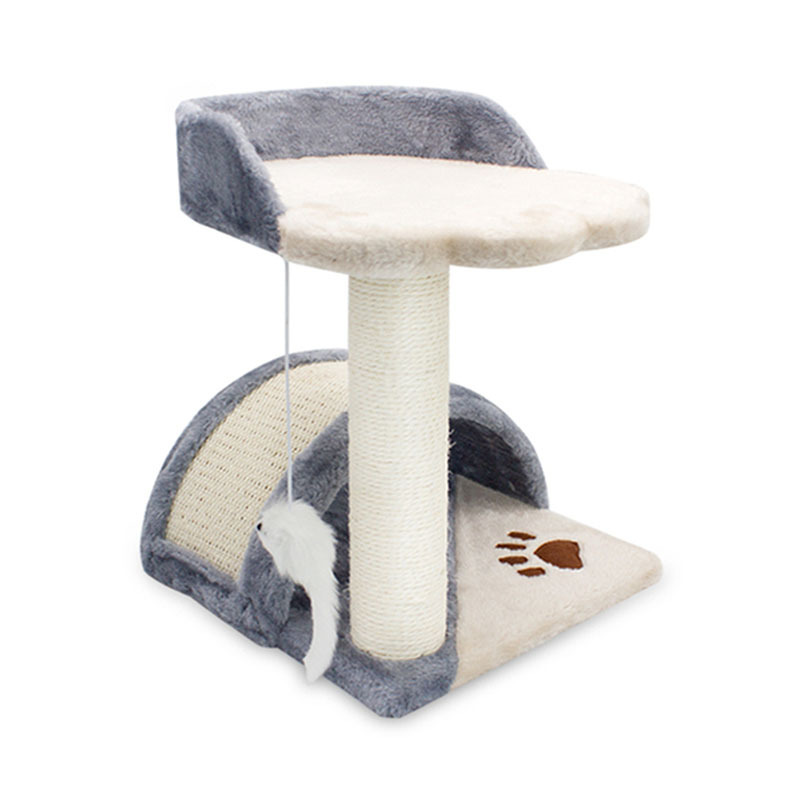 Features
Sturdy and Stable:Our cat stand is made of highly durable compressed wood, covered by natural sisal ropes, wrapped with high-quality faux fur, perfect for scratching and climbing.
Easy to Assemble:Our stylish cat post saves your effort from troubleshooting. You will be able to put it together in as short as 3 minutes—no need to keep your furry fellow waiting.
Cozy and Soft Material:Deluxe fabric on the top tier brings a soft touch feeling, combining with the cute paw shape to provide a relaxing place to take a rest or have fun.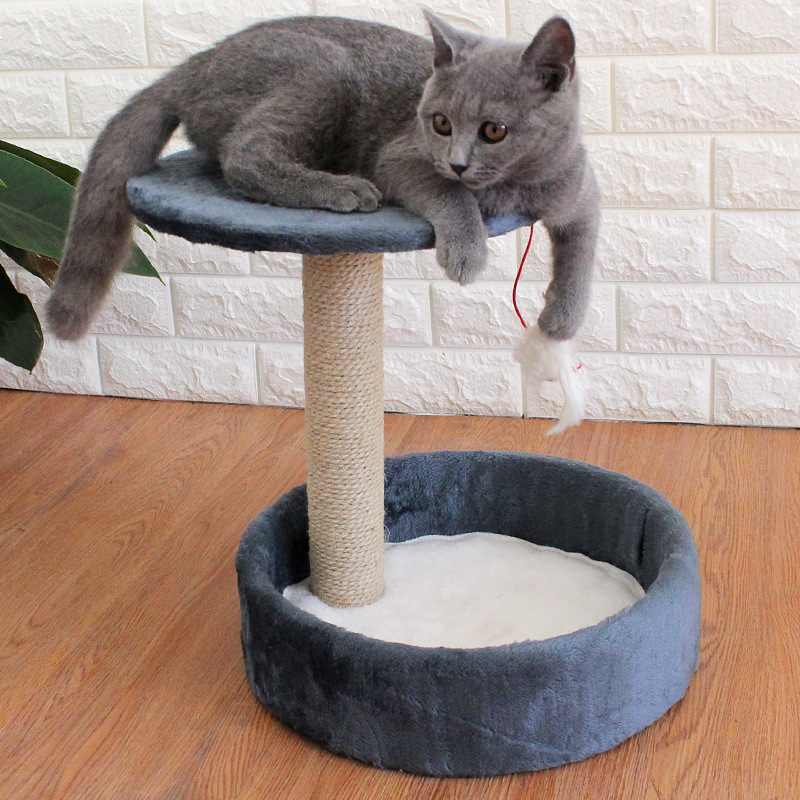 If You Love Cats, You Must Not Miss This!
The platforms are made of high-density particle wood, which features superior sturdiness and durability.

Soft plush material makes your kitten cats more comfortable and happy to lie down.

Natural sisal rope is high-quality enough to withstand constant scratches, satisfying the instincts of your restless small cats.

Spring Mouse -Add funny to your kitty.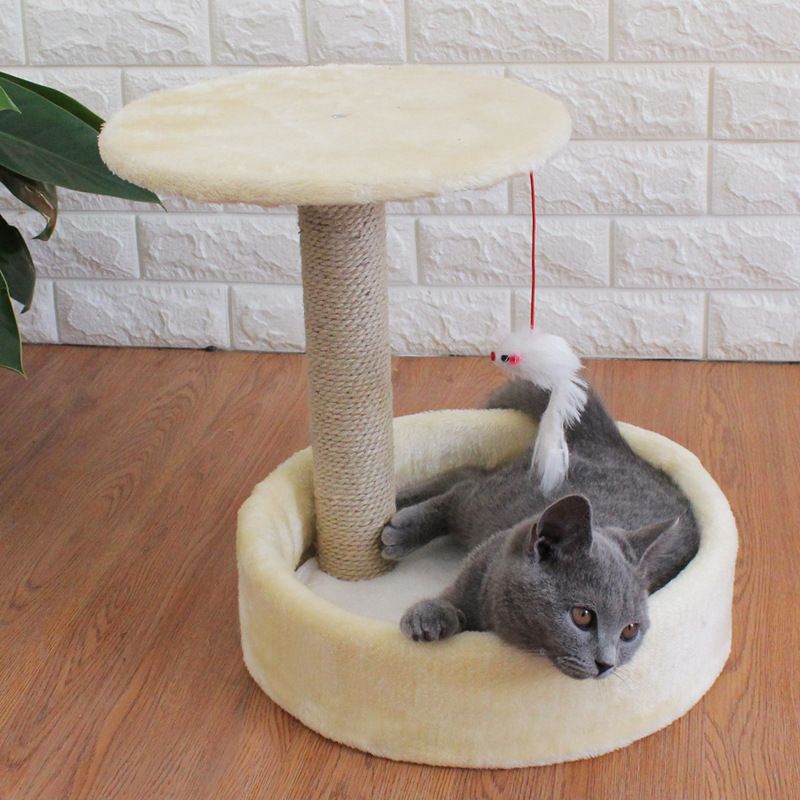 Package Include: