Heavy Duty Dog Muzzle For Big Dogs
Are you tired of those flimsy dog muzzles that break after a couple of use? Or, are you worried that your old gear might not support your dog's growing strength? If so, it's time for a major upgrade!
Introducing the PupTrainer Stainless Steel Metal Dog Muzzle—a durable and heavy-duty dog muzzle designed to provide strength and comfort to all dogs of different sizes. Don't let your eyes fool you. Although the PupTrainer is made of stainless steel, it has one of the softest paddings and comes with 4 adjustment straps to ensure a comfortable fit. and the size can be adjusted. That way, you're assured that your dog feels at ease while wearing it.
What are the Advantages of Having the PupTrainer Dog Muzzle?
Unlike other dog muzzles that easily break, the PupTrainer can withstand your dog's every movement. And since it's made of durable stainless steel with soft padding and adjustment straps, it's 100% capable of supporting all types of dogs.
But that's not all.
The PupTrainer's unique design also allows plenty of air in so that your pet feels comfortable and at ease while wearing it. Further, the comfortable shape basket of the dog muzzle ensures unrestricted nose licking and breathing to guarantee your pet's safety, making the PupTrainer the perfect dog muzzle for walking, training, grooming, and so on.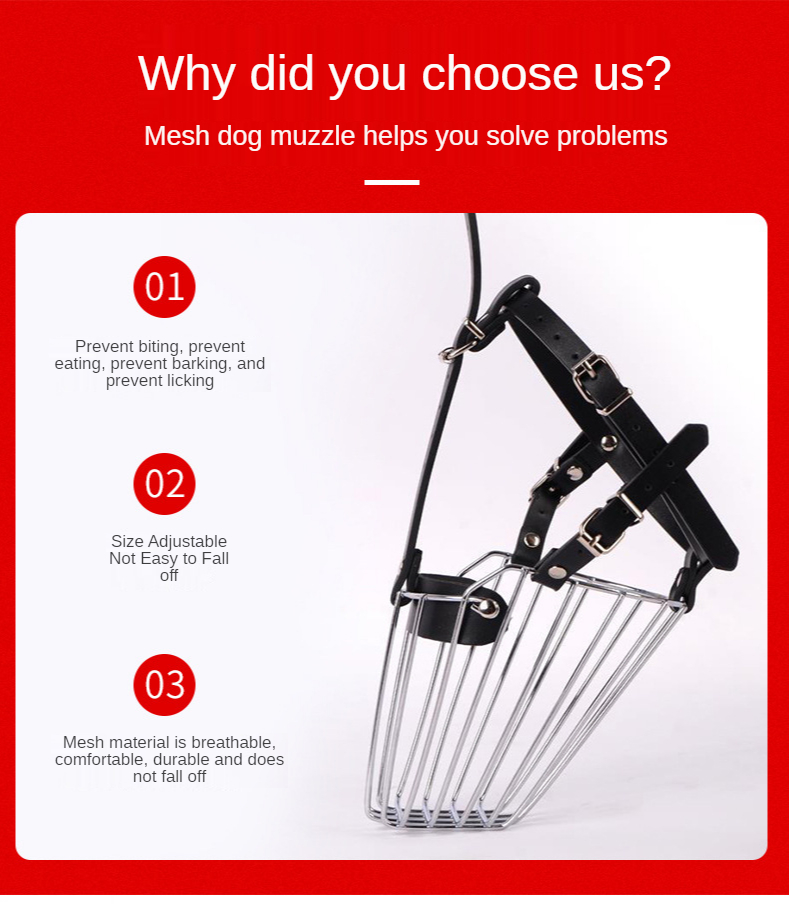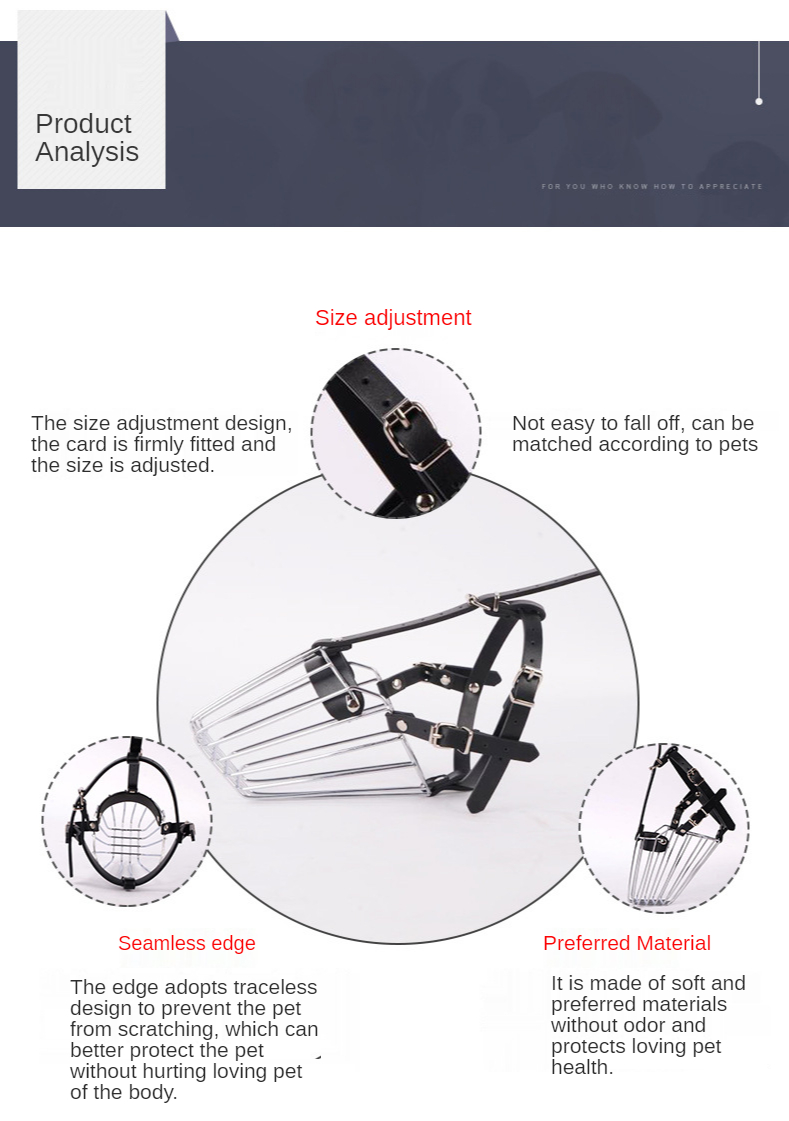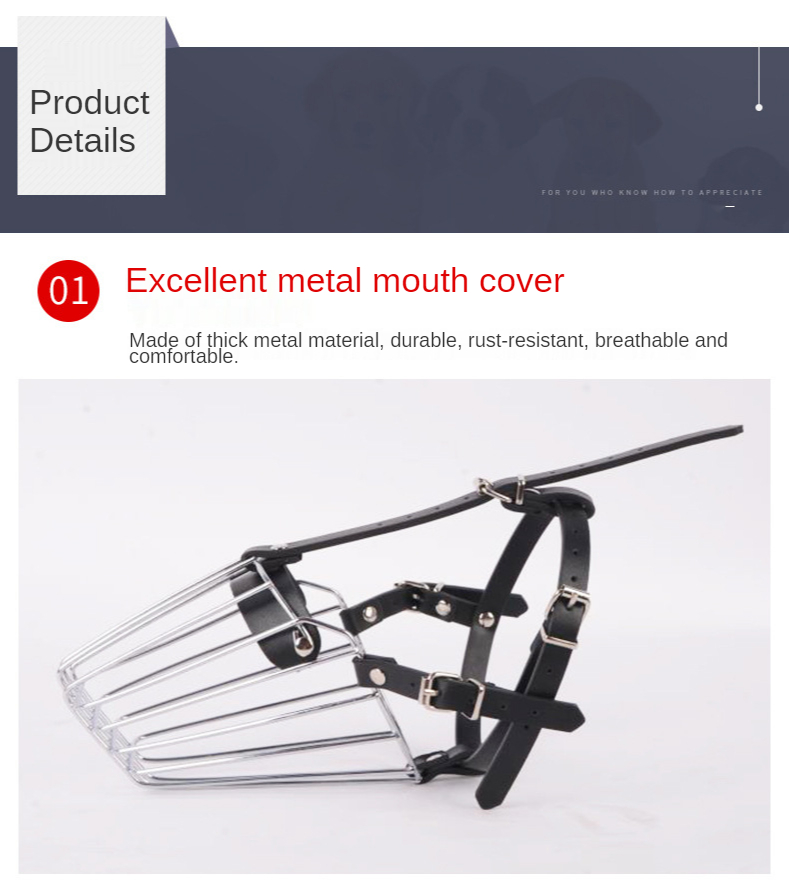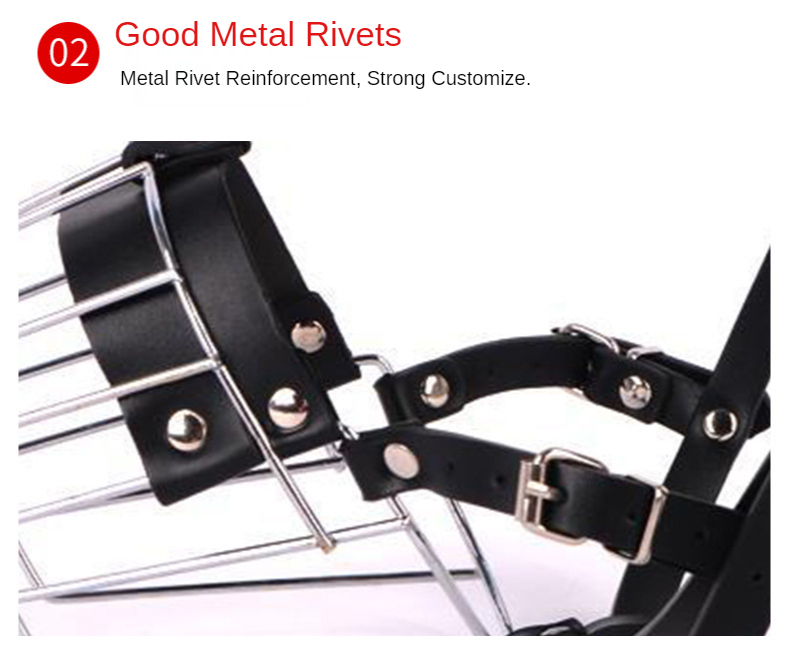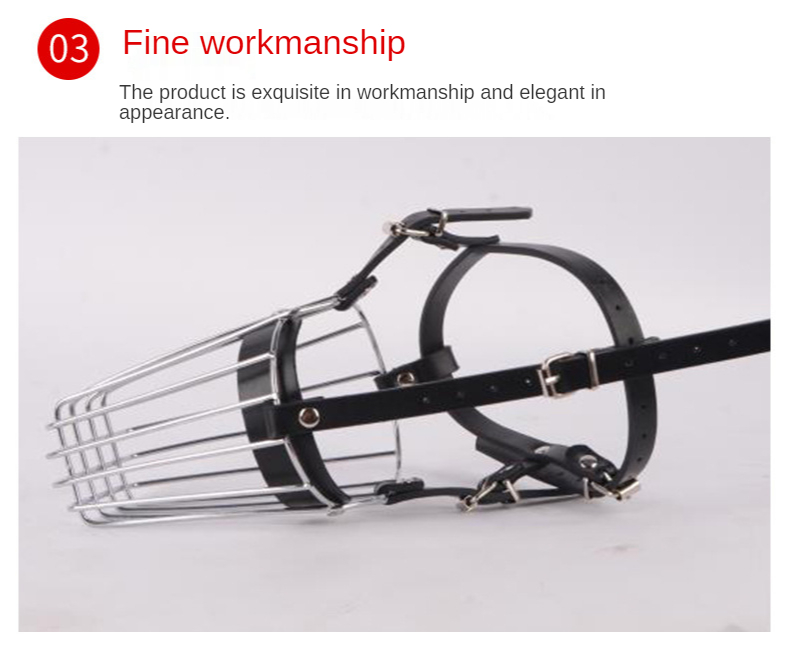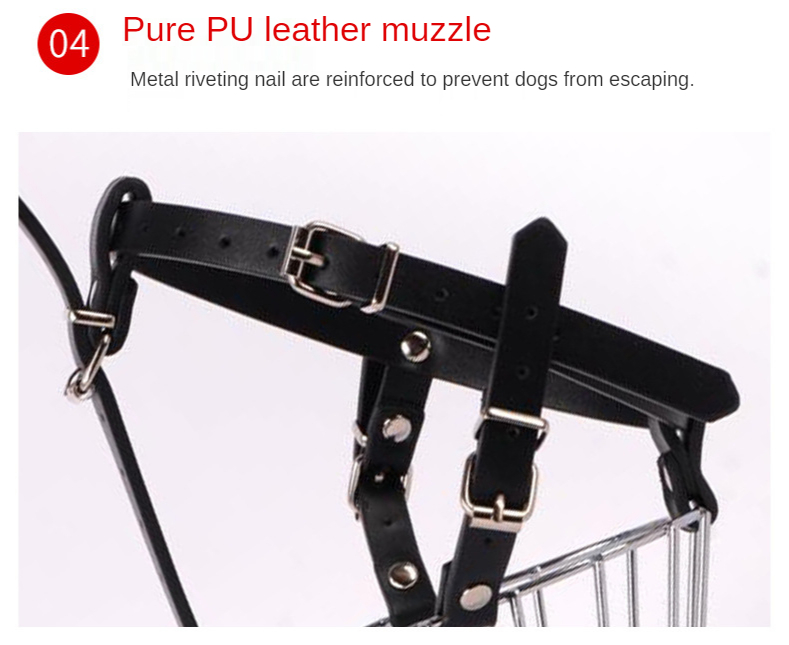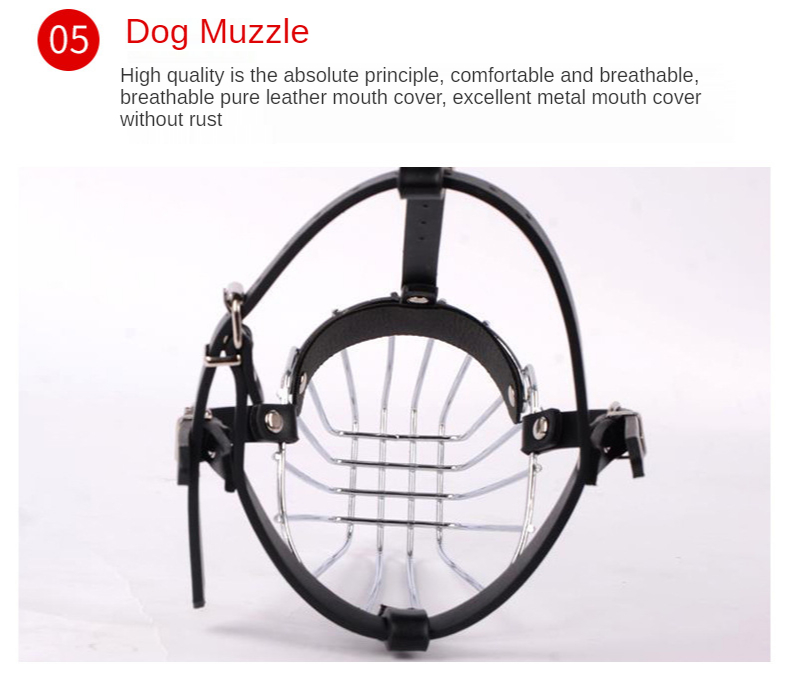 Product Specification:
Material: Metal+Leather
Applicable object: Long mouth dog(Malinois et al.)
Color: Black