A Gentle Way to Train Your Dog
Keep your dog and others around you safe while walking in crowded or social areas by fitting PetFix's Leather Dog Muzzle Mouthguard. With its steel rivets and loop structure design, it will give your dog a new cool and stylish look while ensuring they stay in their best behavior—anytime, anywhere!
Why You Need Our PetFix Dog Muzzle?
Sometimes, introducing your dog to new people can make an awkward situation, especially if they're not well-trained in handling a large crowd. Knowing that your dog cannot bite due to the dog mouth cover can help you maintain your calm, assertive energy, particularly if you're confronting a new situation.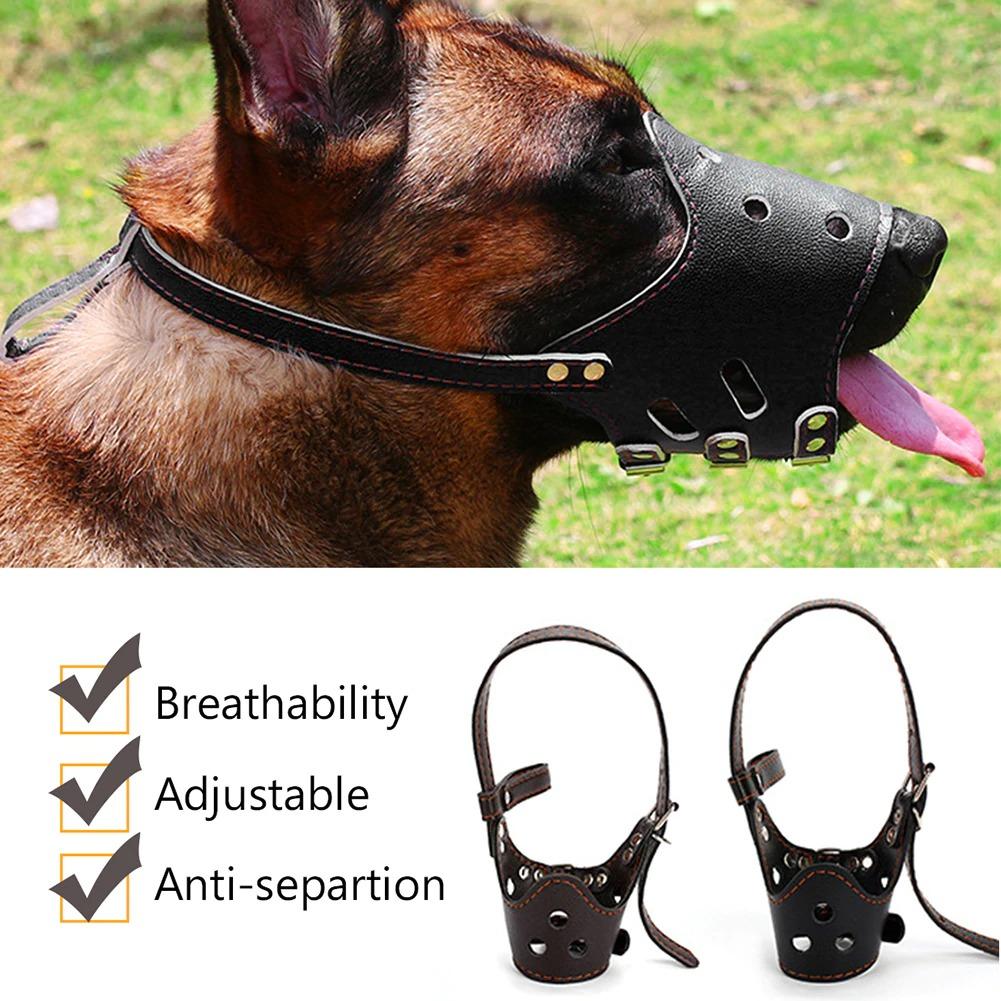 For Your Dog's Safety Outdoors
The PuptTrainer is not only effective in fixing your dog's barking problem but also prevents their bad picking habits. We understand that not all the time are our eyes attentive to what our dog is doing. And in a split second, we're unaware that our dog picked up something poisonous or harmful to their health on the streets. With the PetFix Dog Muzzle, you can make sure that your dog is 100% safe every time you take walks or play in the park—making you and your dog's day stress-free and relaxing outdoors.
Made for Dogs of All Sizes
Whether you have a large or small dog, this leather muzzle guard will not get off easily. With its buckle design, it can withstand throughout the whole day regardless of how much your dog plays or try to get rid of it. This soft muzzle is also seen as a calming tool to dogs and doesn't create any anxious energy.
Features:
BREATHABLE & NON-RESTRICTING: With PetFix's air holes design, it's much easier for you to get your dog to wear this dog muzzle. Also, this design ensures that the muzzle is breathable enough, even if it's used for an extended amount of time. The overall structure of the PetFix Dog Muzzle allows dogs to open their mouth enough to eat/drink/pant but still prevents biting.
EXCELLENT DURABILITY: Made of fine quality skin-friendly leather, the PetFix is durable enough to support all your dog's movement. Yes, no matter how hard your dog plays or moves throughout the day, it will not get off or break easily.
ADJUSTABLE: With dual adjustments, you can adjust the PetFix easily on both sides and bottom straps underneath the mouth.
FIRM & SECURE: Its steel rivet holds the muzzle in place, providing extra secure comfort for your pet.
LOOP STRUCTURE: The PetFix can be easily attached to your dog's collar to help it stay on.
Key Specification:
Ventilation – holes design, breathable and comfortable
Fine Quality – made from soft, high-quality leather
Effective – allows drinking and prevent barking, biting, eating
Material: PU leather
Size: XS, S, M, L, XL
Color: black, brown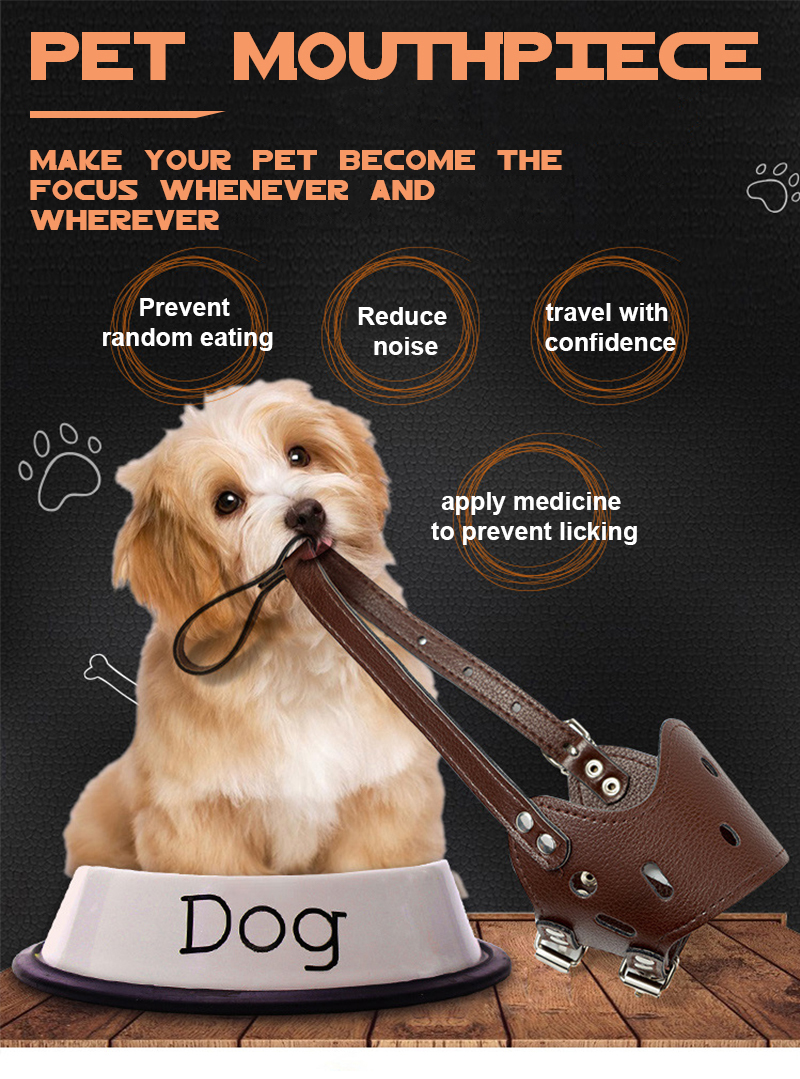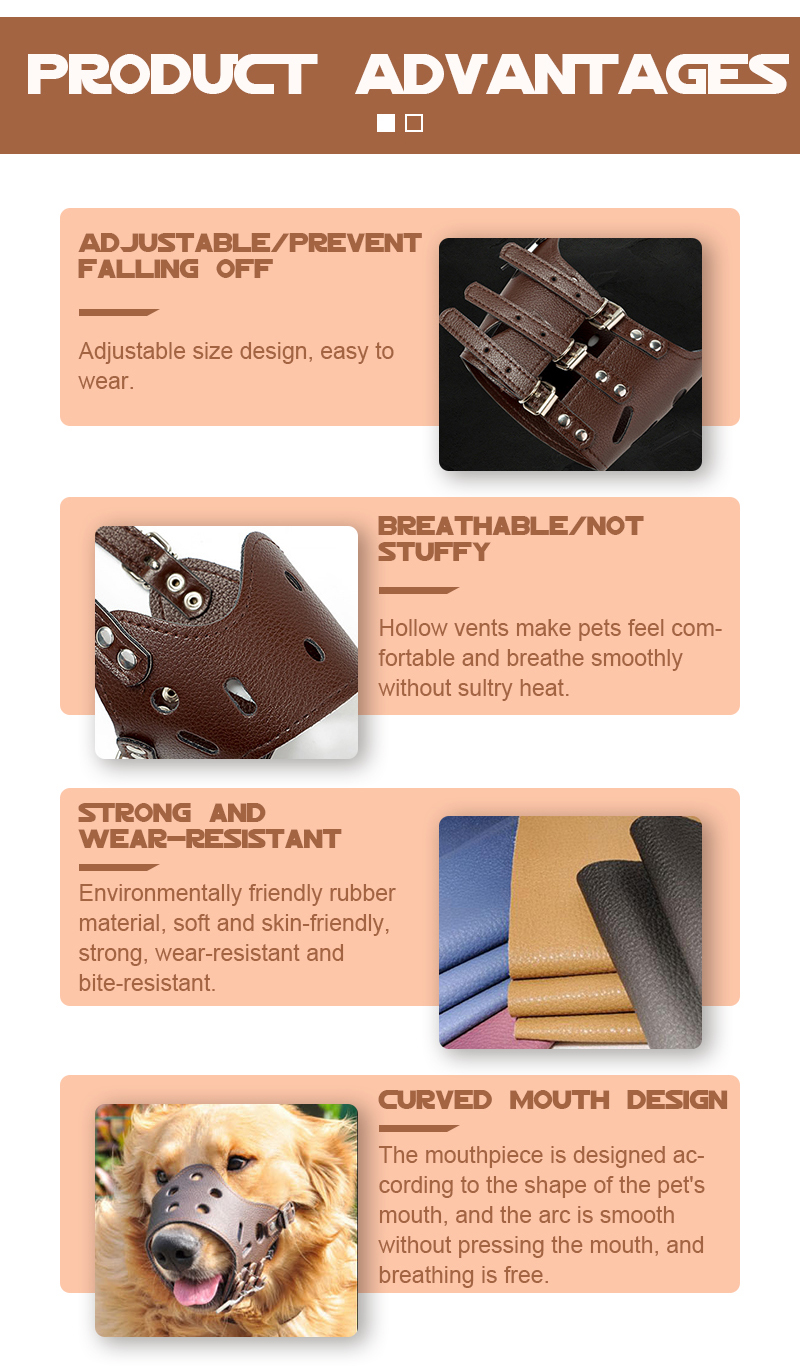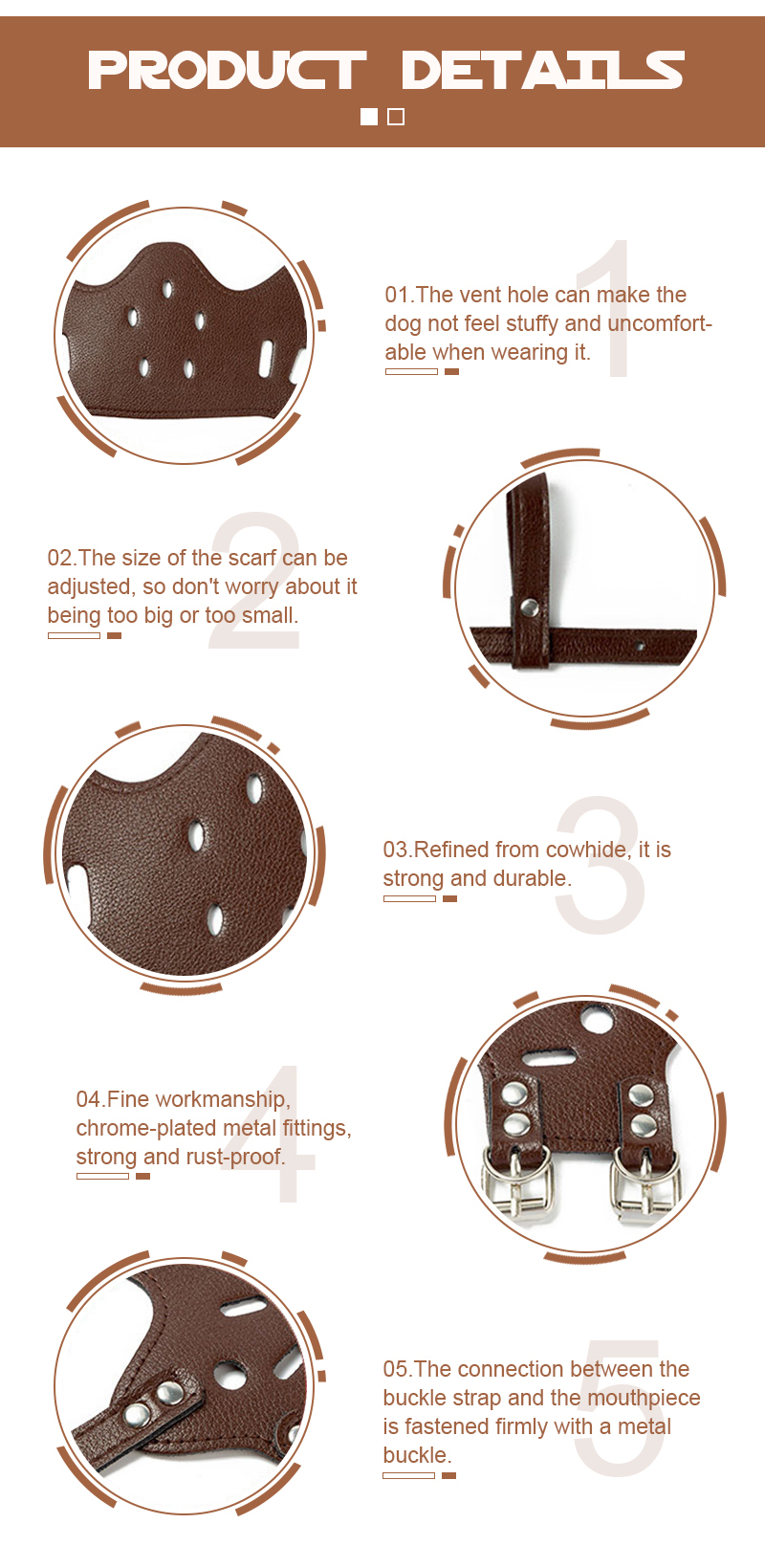 Package Include:
1* Leather Dog Muzzle Mouthguard
Note:
Please allow 2-3% error due to manual measurement. Please make sure you do not mind before you bid.
Due to the light and screen difference, the item's color may be slightly different from the pictures. Please understand.