The Best Dog Muzzle for Small and Big Dogs
Make dog walking safe for both your dog and other people by using CanaGuard Heavy-Duty Dog Muzzle. With its unique design, it fits comfortably onto your pet's snout and wraps gently over their head to prevent unnecessary barking, biting, and bad picking habits. The CanaGuard dog muzzle is designed to provide maximum breathability and comfort to ensure your dog feels at ease and less stressed while wearing it. It's the most suitable dog muzzle for strong dog breeds and pups with hyper behavior.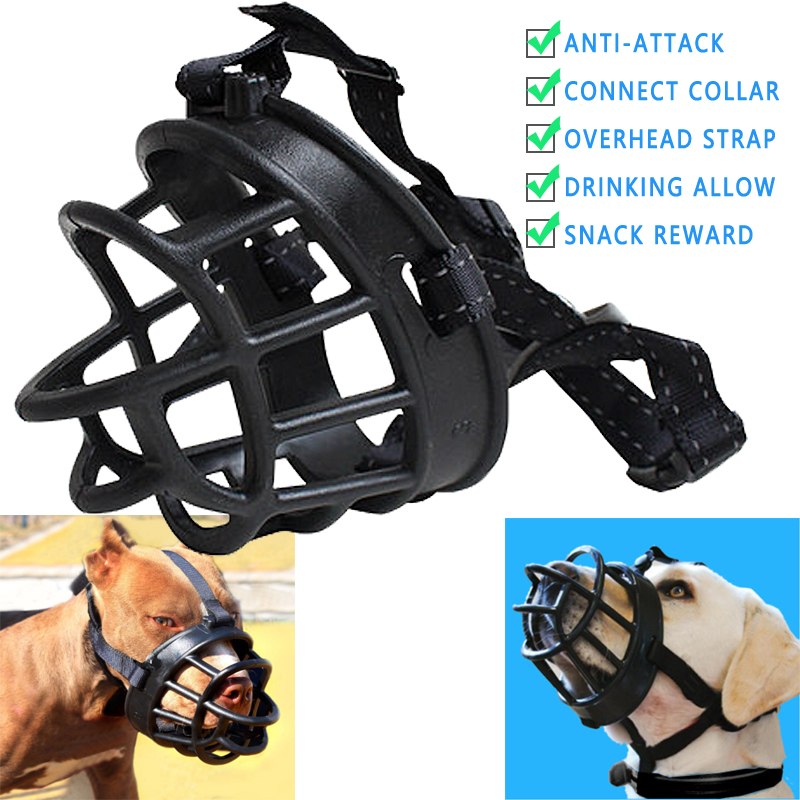 Designed for Safety and Crowd Control
Not only does this dog muzzle train your dog to walk amongst crowds of people without a fuzz, but it also keeps them from constantly barking. This dog muzzle also prevents your pet from picking up poisonous substances from the surroundings so that you can ensure they are safe all the time.
Whether you have a small or large dog, the dog mouth guard won't keep them from enjoying long walks. Its head strap fits securely without covering your pet's eyes so that they have a full view of what's ahead. Better yet, the dog biting muzzle comes with a strong buckle that holds it in place regardless of how active your pet is.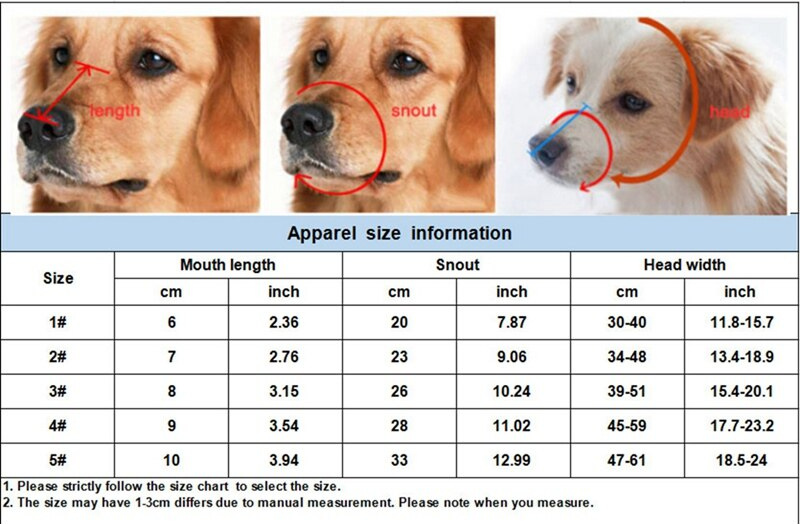 Keep your pet safe during long walks by letting them wear the dog pet muzzle!
FEATURES:
DURABLE – Made with high-quality plastic, the dog muzzle is highly durable and can withstand daily use. Regardless of how rough your dog plays, the dog muzzle will securely stay on your pet's face throughout the day.
SAFE –

All the materials used to create the CanaGuard dog muzzle are non-toxic, keeping your pet safe at all times. This big dog muzzle not only keeps your dog safe but also keeps other people nearby from getting bitten by your untrained dog.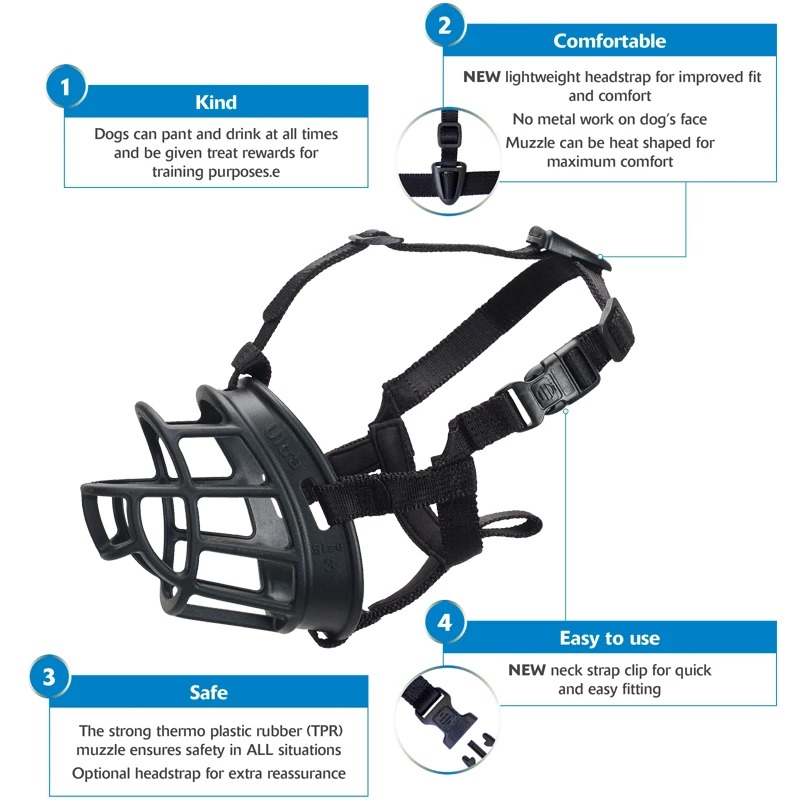 EASY TO USE – Our dog muzzle comes with all the components that you need to place on your pet easily. Wrap the dog mouthguard onto your dog's snout and connect the buckle to secure it on your pet's head.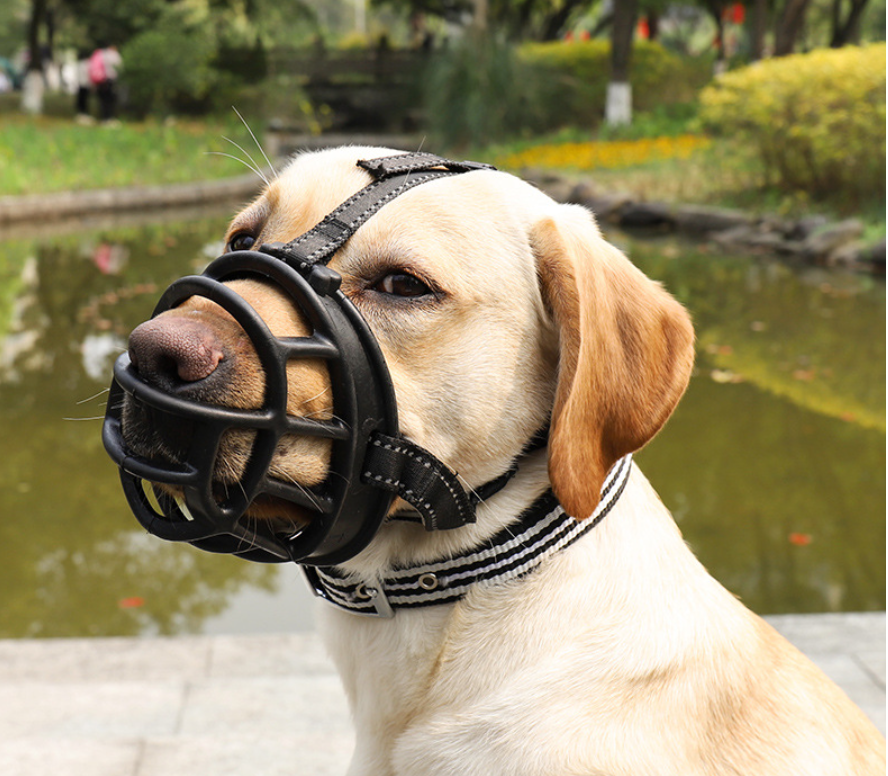 SPECIFICATIONS:
Material: Plastic

Color: Black、Red、Grey
PACKAGE CONTENT: