A Friendly Way to Control Your Dog in Public
Do you often get into trouble because your dog loves to bite anything they see interesting or bark at strangers on the street while taking them for a walk? If so, look no further with K9ice Dog Muzzle. This simple and comfortable device is your solution to effectively correct your dog's bad habits at home and in public. Our DogMuzzle design can take your worries away and limit your pet's biting, barking, unwanted chewing, other bad habits—and away from a whole lot of trouble outdoors.
It's 100% Comfortable and Safe.
Your dog will feel safe, comfortable, and secure while wearing the K9ice Dog Muzzle. Unlike other brands, the K9ice is designed to ensure your dog is at ease so that they won't feel they're being punished for something. And with the K9ice's comfortable soft mesh fabric and adjustable straps, you won't find it hard to make your dog wear it!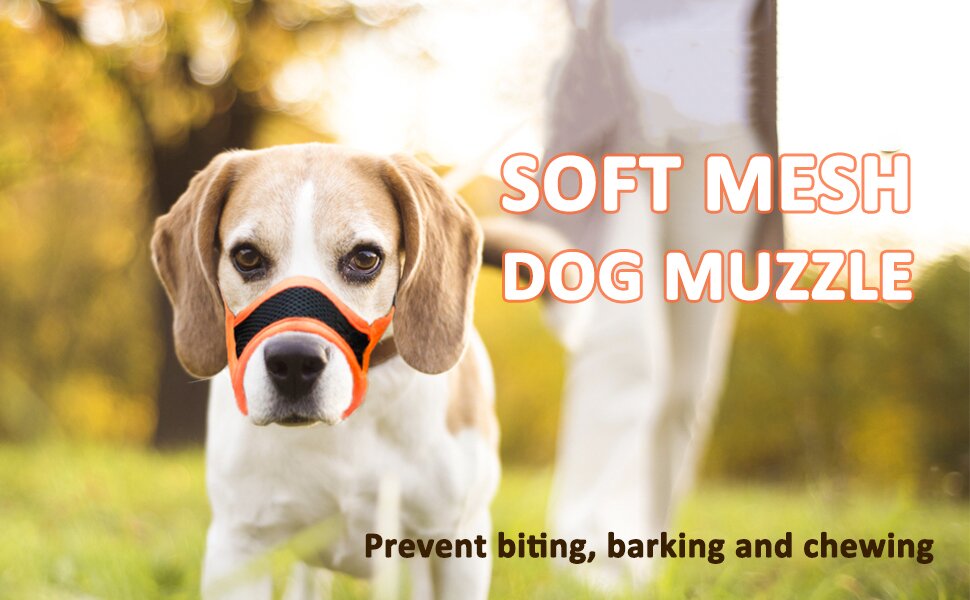 Why Choose the K9ice?
TOTALLY ADJUSTABLE FOR MAXIMUM COMFORT: The adjustable strap connecting to the neck help to keep the dog muzzle securely in place, ensuring it is snug and won't slip. And the velcro design can be adjusted according to the appropriate size depending on the shape of the dog's mouth for better comfort.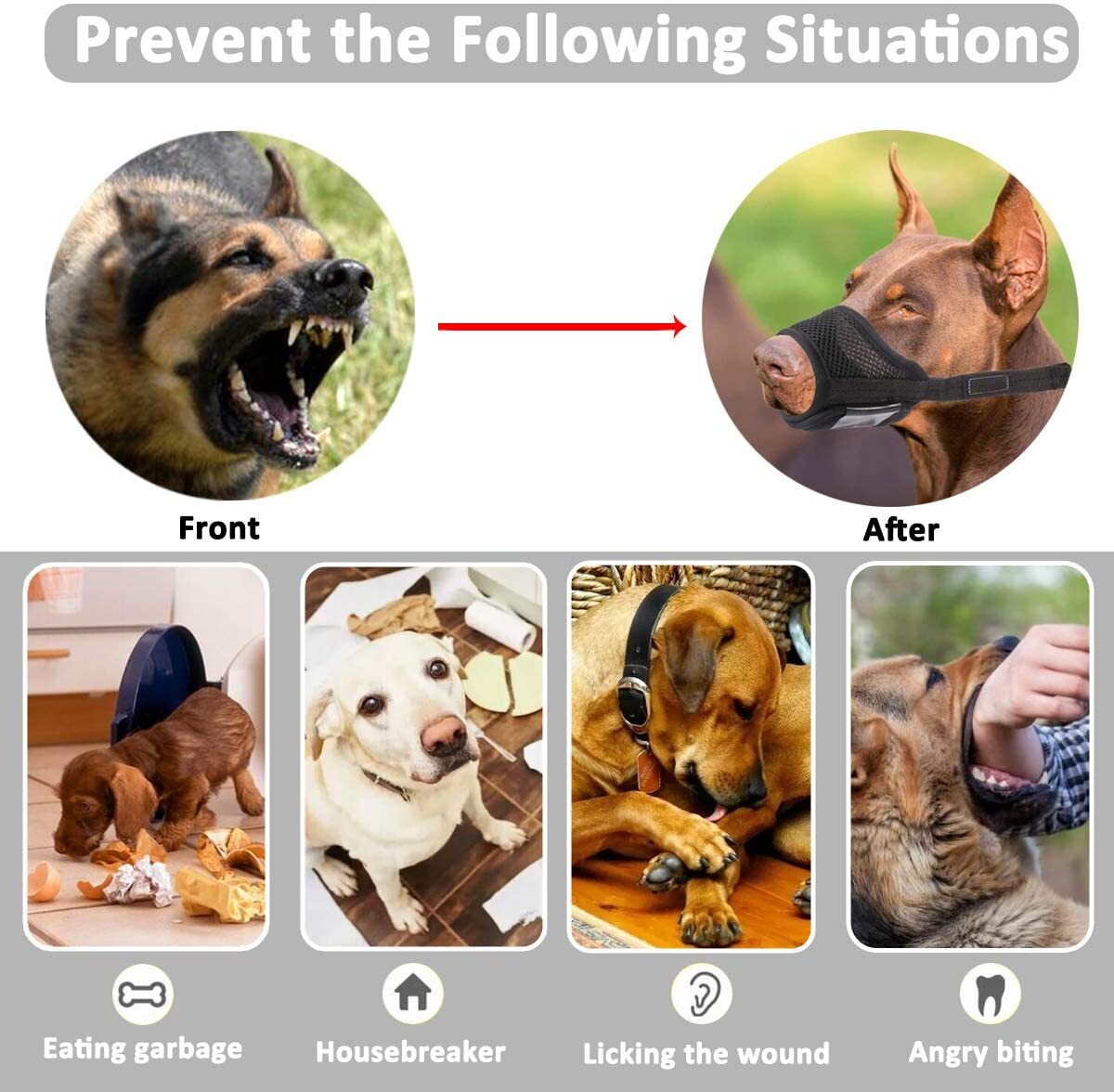 COMFORTABLE AND EASY TO WEAR FABRIC: The muzzle uses breathable mesh material to ensure that your dog feels at ease while wearing it. The nylon and breathable mesh material can also reduce the weight of the muzzle so that it won't feel annoying or stressful for the dog.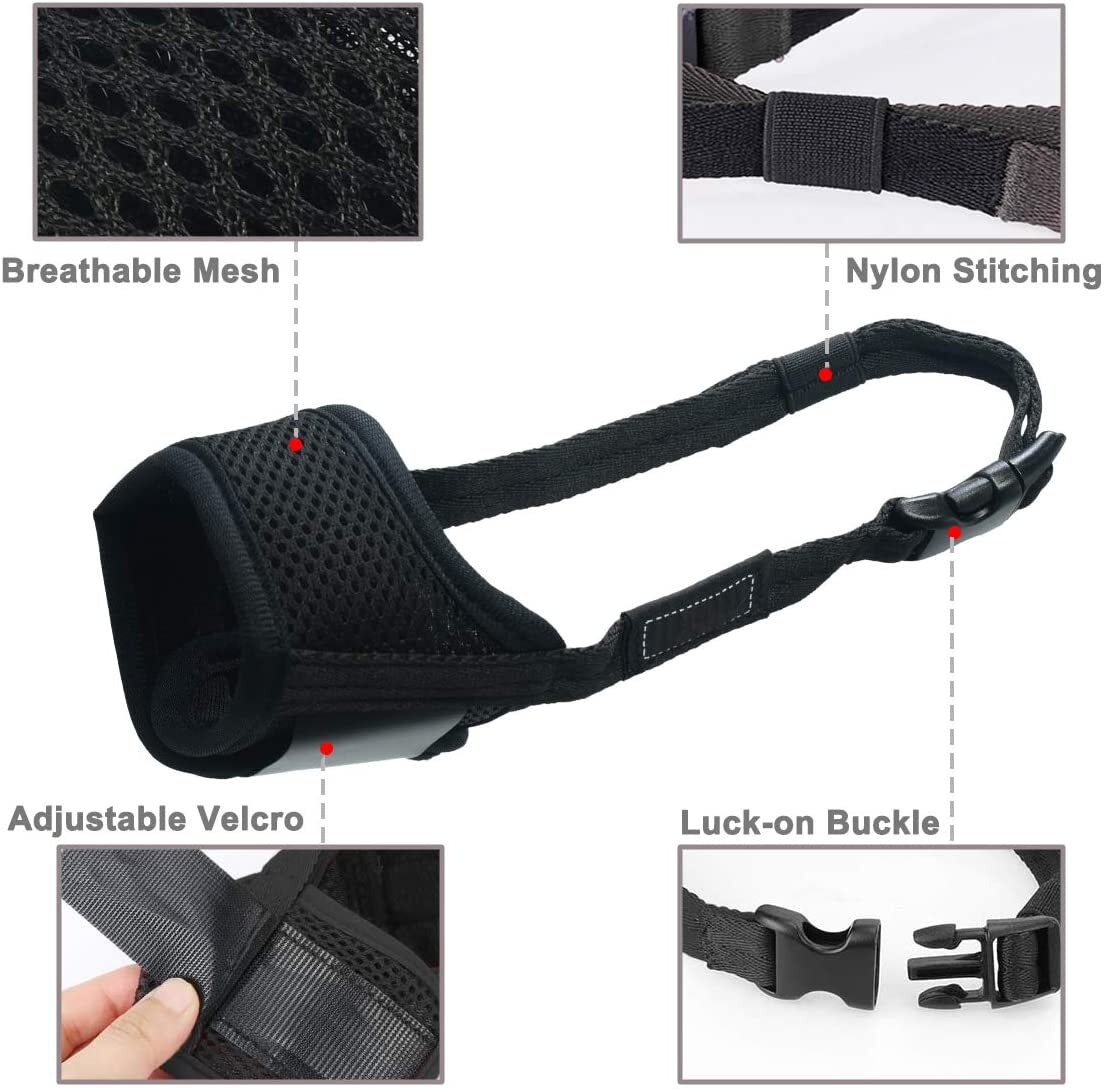 ENOUGH SPACE TO BREATHE AND DRINK: Our unique design solves the inconvenience of traditional dog muzzles that are tight and uncomfortable for dogs even to drink water. With our adjustable mesh soft fabric, you can leave enough space for your dog's mouth to breathe, gasp, and drink while wearing the dog muzzle.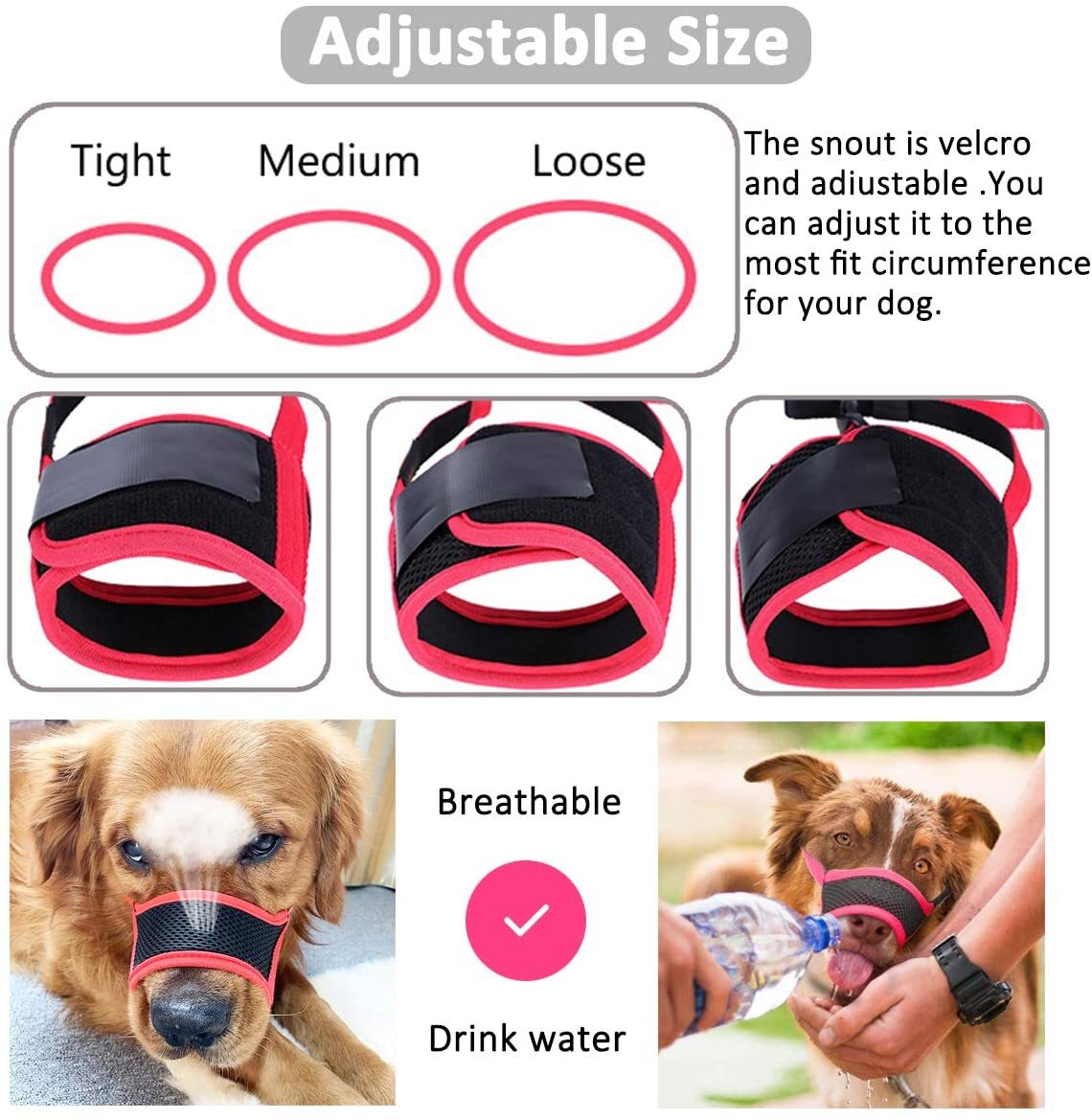 EASY TO WEAR AND CLEAN: The ergonomic design of the dog muzzle ensures that the mask stays securely in place. Also, it can be easily secured with a hook and loop fastener to prevent loose ends. Most dogs don't adapt to wear muzzles initially, so we have to take time to make them adapt to muzzles patiently. It could be washed by the washing machine and dry flat.
When does your dog need a muzzle?
When you're walking your dogs, they feel happy and excited to play and find something. And most likely, they're after trash and moldy foods that are hidden in the grass. To protect their health, we don't want them to eat things of unknown origin. A dog muzzle can stop this from happening.

Dogs are always interested in meeting other dogs to play, but when your pet feels like other dogs invade their personal space, their response might be less playful. In this kind of situation, putting on a dog muzzle is essential to prevent biting or to hurt themselves or other dogs.

In public places and public transport, especially when going to the vet, wearing a dog muzzle can prevent barking and bothering others.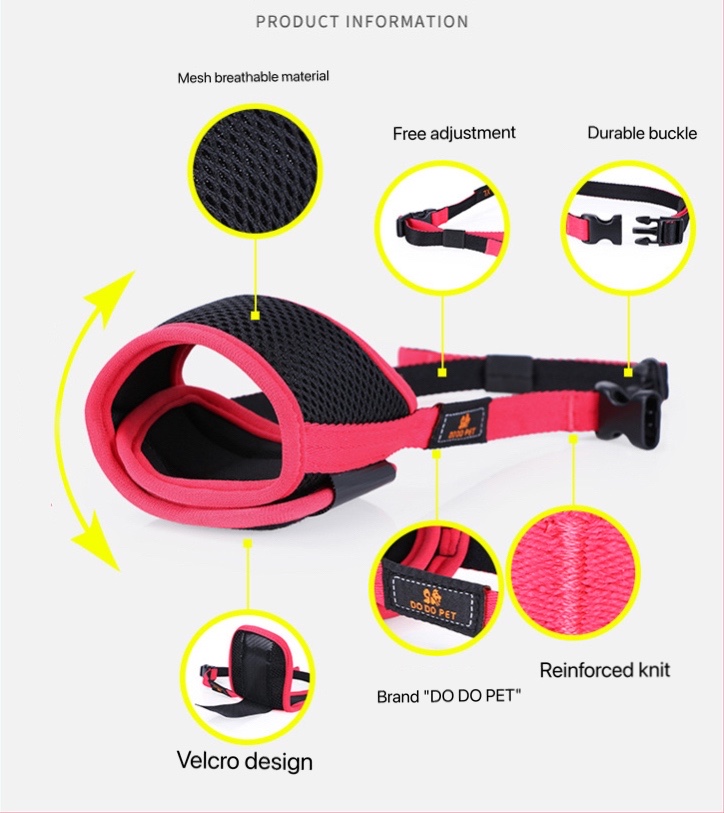 How to Put on The Muzzle: