A Classic, Fashionable Knit Wear for Dogs! The Best Quality Dog Sweater is Here!
The cold weather can be tough for your little furbabies. For your pets to fully enjoy the outdoors, a quality dog sweater can come in handy. If you have a cozy, comfortable dog coat for your pets, you can have piece of mind that even if your pet is roaming outdoors, they will still be able to enjoy it without getting sick or uncomfortable. This is the inspiration behind the PuppoWrap – a high quality and fashionable dog sweater that will make winter different for you and your dogs!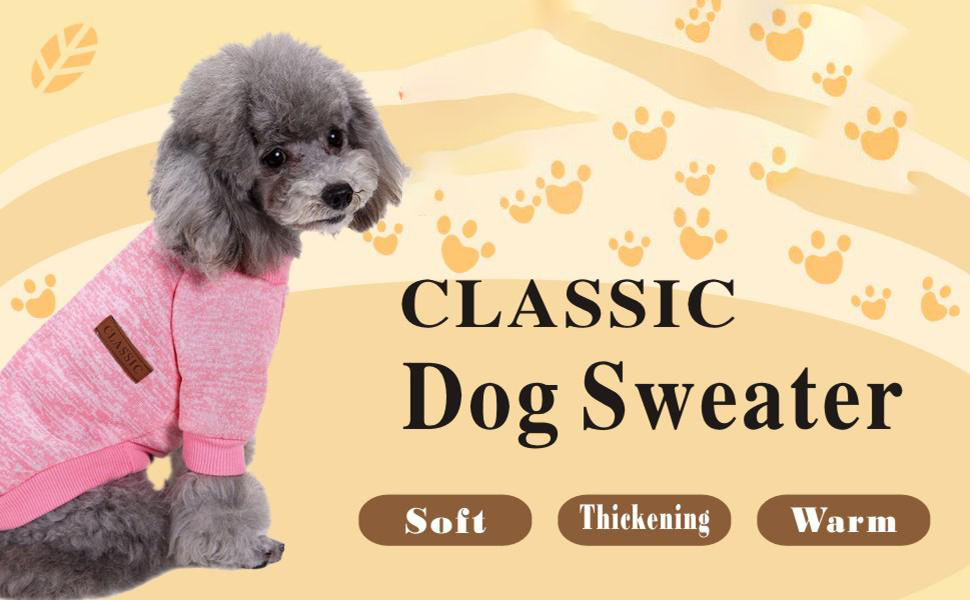 About PuppoWrap
The PuppoWrap comes with soft wool material that is both cozy and comfortable for your pets! 

Never compromise fashion! The cute and classy design of the PuppoWrap will make your dogs look extra cute! 

The size options we have for the PuppoWrap includes up to XXL sizes. Just measure your dog properly to get the right size.

Please take note that his sweater is perfect for small dogs, not suitable for large dogs. ( The XXL size more suitable for medium dogs )

This dog sweater is ideal for use for chihuahua, teacup dog, puppy dogs, schnauzer terrier and cats!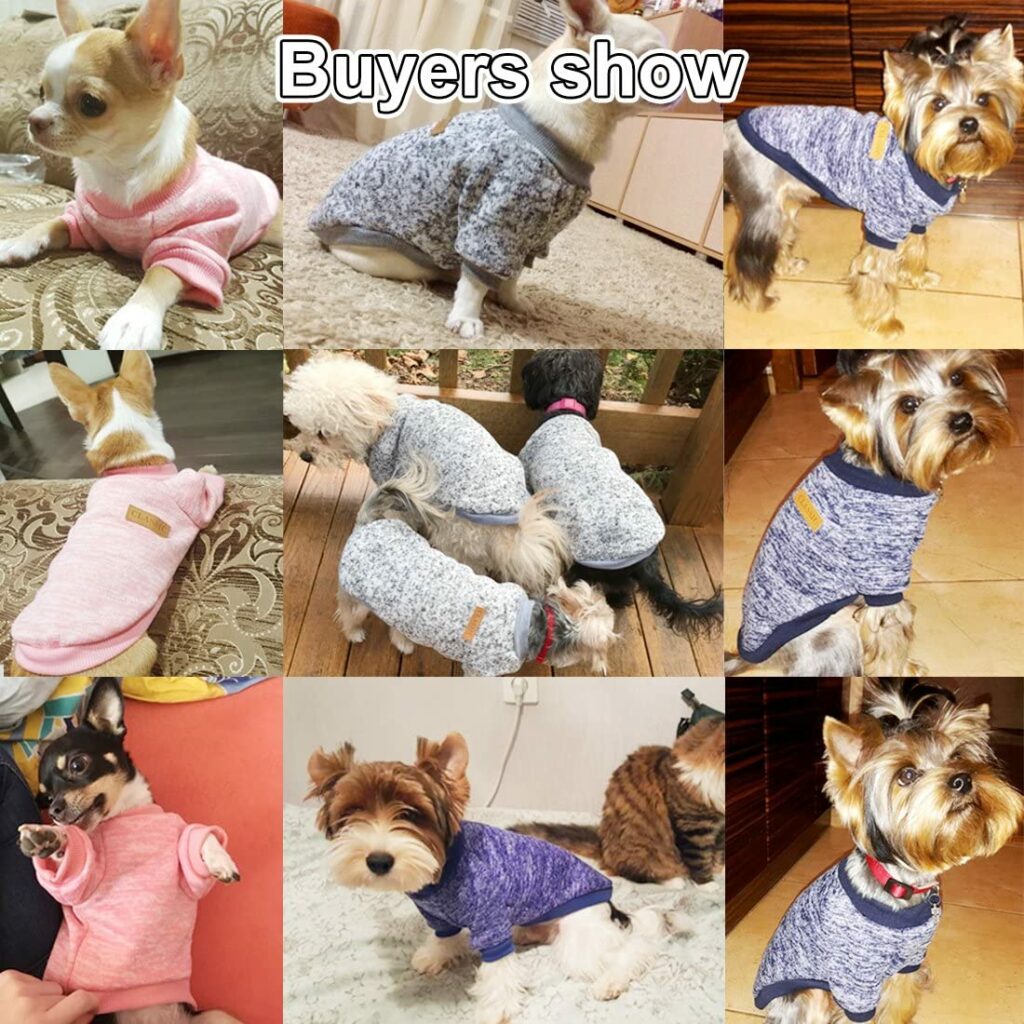 Size Chart
SIZE XS: Chest: 10.63″ ; Back: 6.3″ ; Recommed Weight: 1.1-2.2 lb / 0.5-1 kg ;

SIZE S: Chest: 12.6″ ; Back: 7.9″ ; Recommed Weight: 2.2-4.4 lb / 1-2 kg ;

SIZE M: Chest: 14.6″ ; Back: 9.8″ ; Recommed Weight: 4.4-6.6 lb / 2-3 kg ;

SIZE L: Chest: 16.5″ ; Back: 11.8″ ; Recommed Weight: 6.6-8.8 lb / 3-4 kg ;

SIZE XL: Chest: 18.5″ ; Back: 13.8″ ; Recommed Weight: 8.8-11 lb / 4-5 kg ;

SIZE XXL: Chest:20.5″ ; Back: 15.7″ ; Recommed Weight: 12.1-14.3 lb / 5.5-6.5 kg ;

Important Note: The dog sweater is suitable for dogs up to medium size. This is not suitable for large dogs. Please check the measurement chart to get the correct size for your dogs.
Due to the difference of screen resolutions, the color you might receive may be slightly different from the color you see on screen.
The Best Gift for Dogs This Winter!
Great Fleece Sweater for Dogs! The sweater is made from 100% polyester – a comfortable, breathable material for your dogs. Your dogs are kept warm but it's not uncomfortable! The material keeps your dog free from damp moisture, rain, and snow!
A Pull-over Sweater That's Easy to Put on and Remove! The PuppoWrap is a breeze to put on. You and your dog won't feel stressed while you put this on.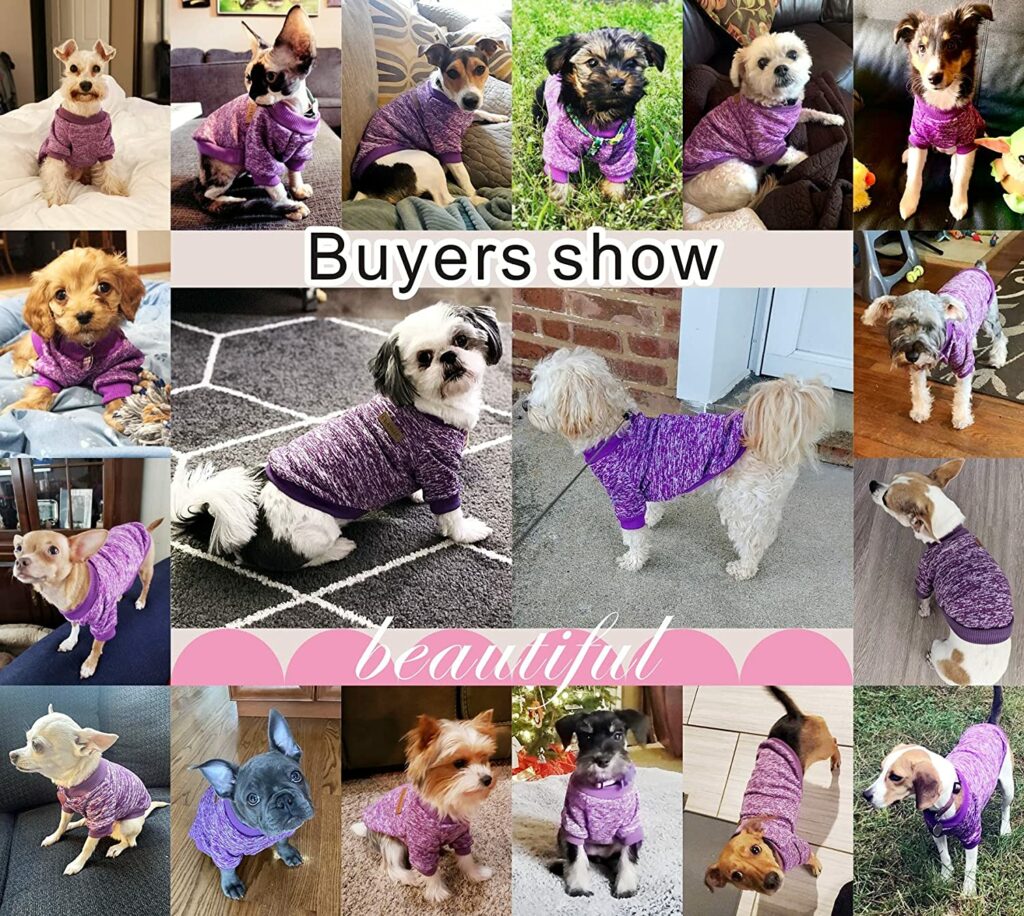 The Best Winter Sweater for Small and Medium Dogs! You can use the PuppoWrap for Poodles, Chihuahua, Papillon, Pomeranian, Shih Tzu, Maltese, Miniature Pinscher, Jack Russell Terrier, American Cocker Spaniel, Yorkshire Terrier, BEAGLE, Sealyham Terrier, Cavalier King Charles Spaniel, Border Terrier, West Highland White Terrier and other small dogs and cats!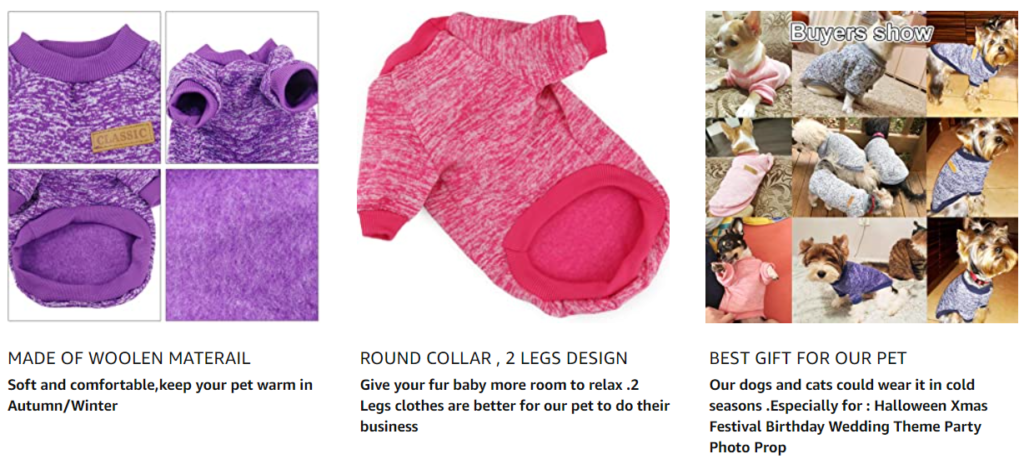 Machine Washable Sweater. Confidently wash this in a washing machine – it won't lose its quality.