Cute Knitted Dog Sweaters to Keep Your Pets Warm and Fashionable This Winter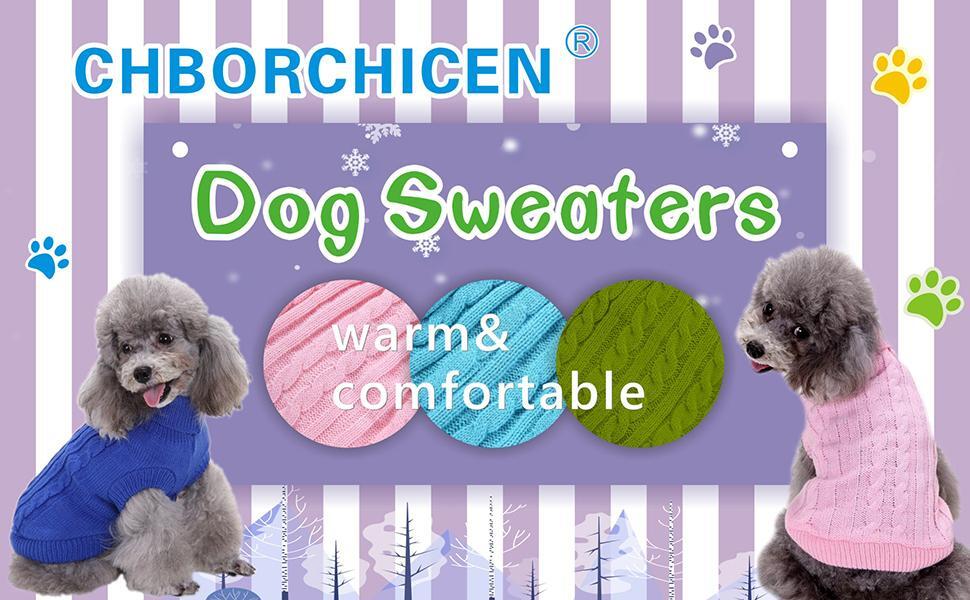 Who says you can't combine fashion and function? With the CuddolCub, you can have both. The classic touch of these knitted dog sweaters make dogs look so warm and cozy, and absolutely cute! If you trust knitted sweaters for your pets, the CuddolCub is one to buy!
Knitted sweaters for dogs don't disappoint when it comes to keeping your furbabies warm and toasty during the winter. With a material that's gentle and less irritating for your dogs, this is a dog sweater that your little furballs will love. Finding the best winter coats for small and medium-sized dogs can also be challenge – this is why the designers of the CuddolCub made a size especially for smaller dogs!
This dog sweater is so universal – the CuddolCub dog sweater is also ideal for cats!
About the CuddolCub
The CuddolCub sizes come in small and medium. The measurements are as follows: 

Neck Girth: 8.6in, Chest Girth: 14.9in, Back Length: 11in.

Fashionable and cute dog sweaters for winter. You can dress up your dog while keeping them warm!
Soft fleece fabric that's perfect for winter. This dog sweater is made of soft and comfortable knitted material with thick fleece inside. The jacket is lightweight and easy to clean. 

Cleaning is easy because the CuddolCub is machine washable.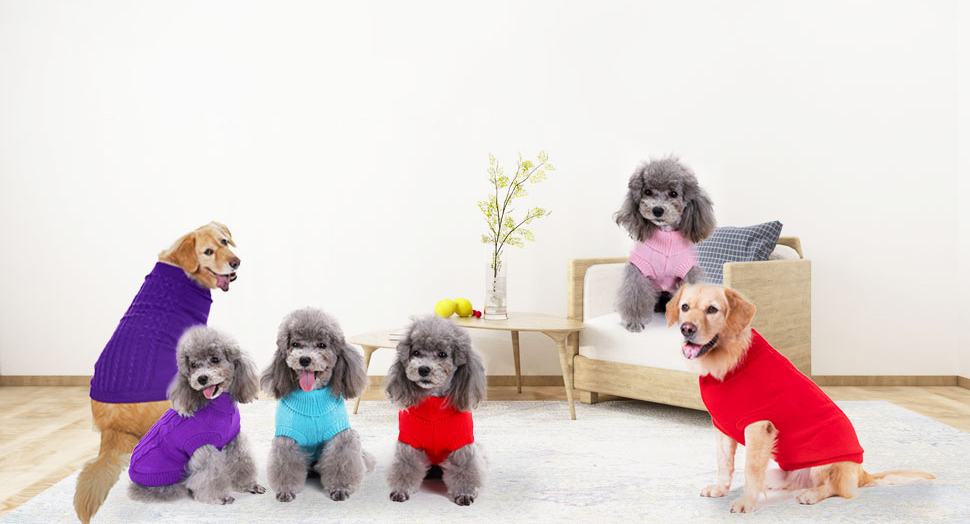 7
Sizes
Available:
SIZE XS: Chest: 12.5″ ; Back: 7.48″ ; Neck:7.08″
SIZE S: Chest: 13.3″ ; Back: 8.6″ ; Neck:7.8″
SIZE M: Chest: 14.9″ ; Back: 11″ ; Neck:8.6″
SIZE L: Chest: 16.5″ ; Back: 12.5″ ; Neck:9.4″
SIZE XL: Chest: 18.8″ ; Back: 15.7″ ; Neck: 12.9″
SIZE 2XL: Chest:23.6″ ; Back: 18.1″ ; Neck:15.7″
SIZE 3XL: Chest:29.5″ ; Back: 21.6″ ; Neck:18.8″

Note:
For the best fit, measure your dog properly so you can get the right size.
There may be 1-2 cm deviation in different sizes, locations and stretch of fabrics.
Size chart is for reference only. Please note there may be slight differences.
Color may be lighter or darker due to the different PC display.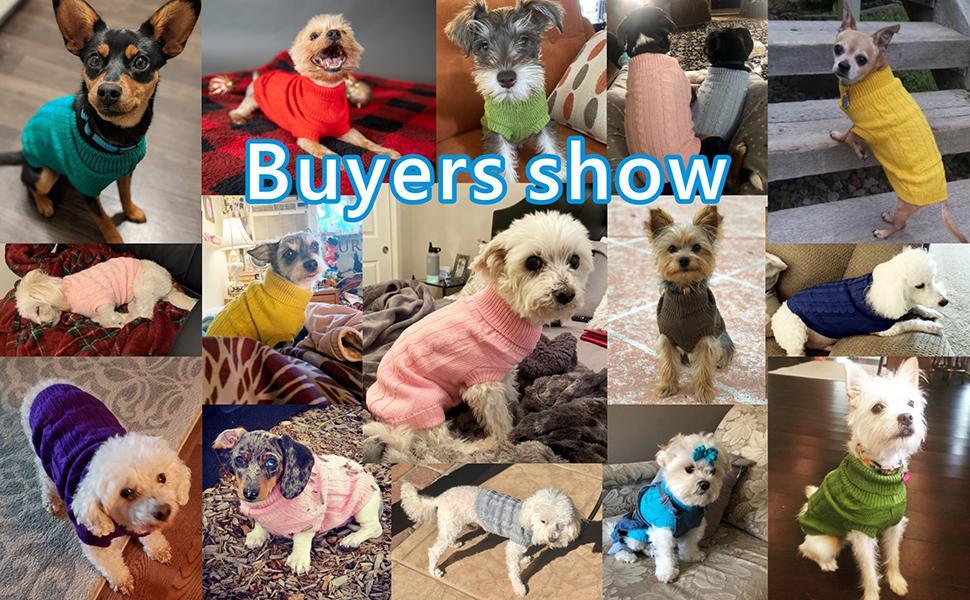 Features
Made for the colder weather! Weatherization is the most important and most basic function of the pet clothes. This is also an important reason to bundle up your pets in a sweater – their little bodies can't always perfectly regulate colder temperatures which can weaken their immune system.
Helps protect pets from cold, and dirt all around them.

When the winter kicks in, the roads become more moist, swampy, dirty. This means that going outdoors can be extra dirty for your pet. Good thing is that CuddolCub is dirt and moist-resistant. It's not easy to catch dirt and moist that could cause molds. 

A great gift for furparents who love dressing up their pets. Wearing a beautiful and suitable clothes on your pets will not only make themselves feel comfortable, but also attract the eyes of others enjoyment! If you want to make winter your runway with your dog, the CuddolCub is worth it.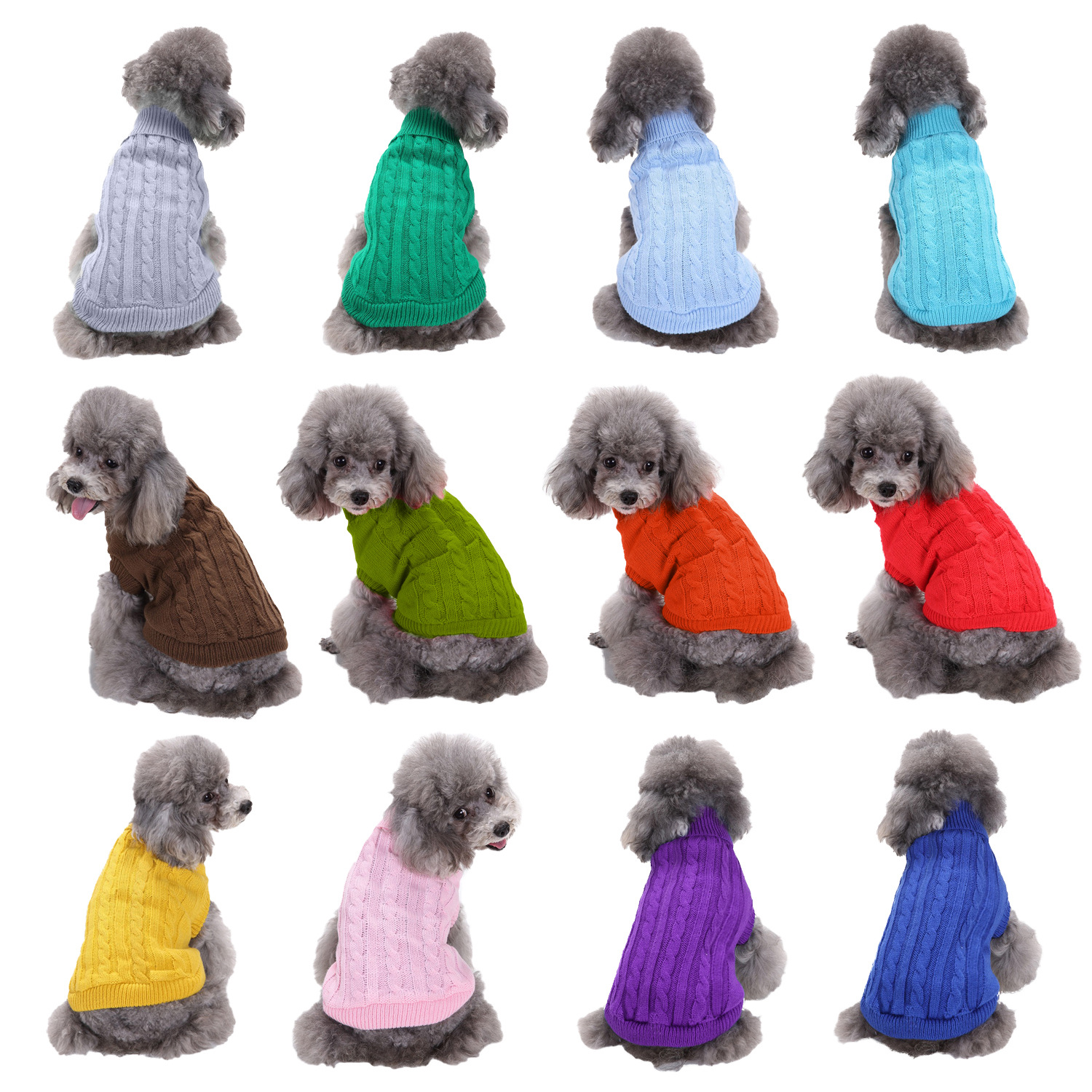 Package includes:A dog sweater