Stylish Dog Sweater and Winter Dog Coats for Your Favorite Pet!

Despite the fact that they are covered in fur, dogs are very prone to getting cold, especially when you're going outdoors. Having a reliable dog sweater for your pets this winter can help you and your pets enjoy better outdoor trips, great bonding sessions, and winter outdoor exercises without worrying that your pet will get sick or uncomfortable from the cold.
The FleevoPaw is an innovative fleece jacket for dogs that is designed to make your dog feel like it's enveloped in warm, fuzzy blanket when they're outdoors. Made with high quality materials, and a design that feels like a hug, the FleevoPaw dog sweater for winter is something every dog owner should own!
The FleevoPaw Difference! 
The dog sweater is made from top quality dog fleece to keep your dogs warm and cozy even in colder days! The FleevoPaw fleece dog sweater instantly warms up your dog. The material feels like natural hair, so you won't have to worry about your dog becoming too uncomfortbable.
The dog coat is also made with 100% polyester – a material known to keep moisture and dampness out of your dog winter vest. The material also helps keep warm air in, so your dog always stays warm. The FleevoPaw dog jacket for winter is safe, durable, and made to last.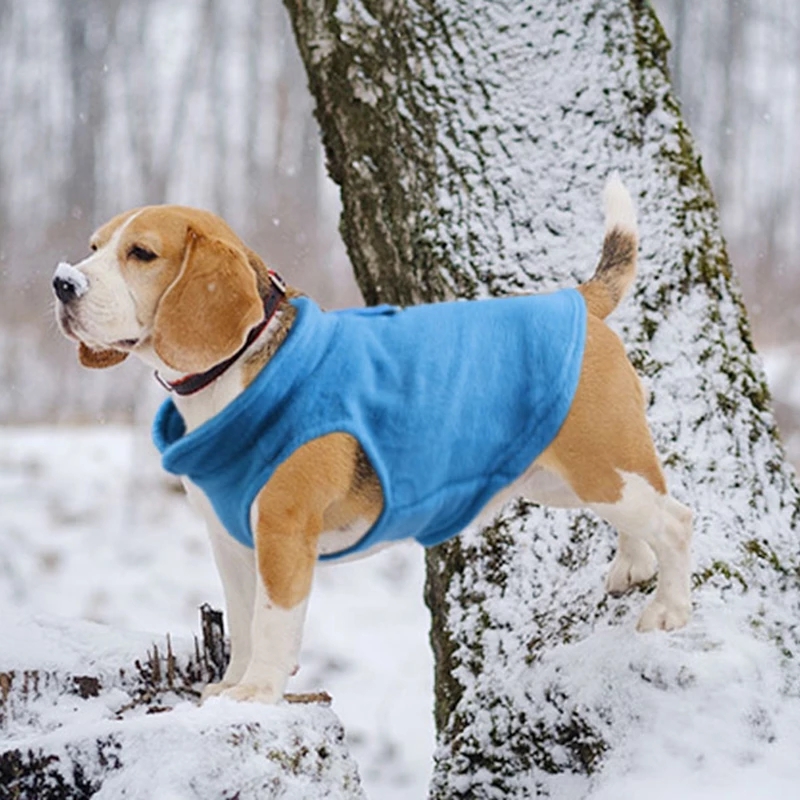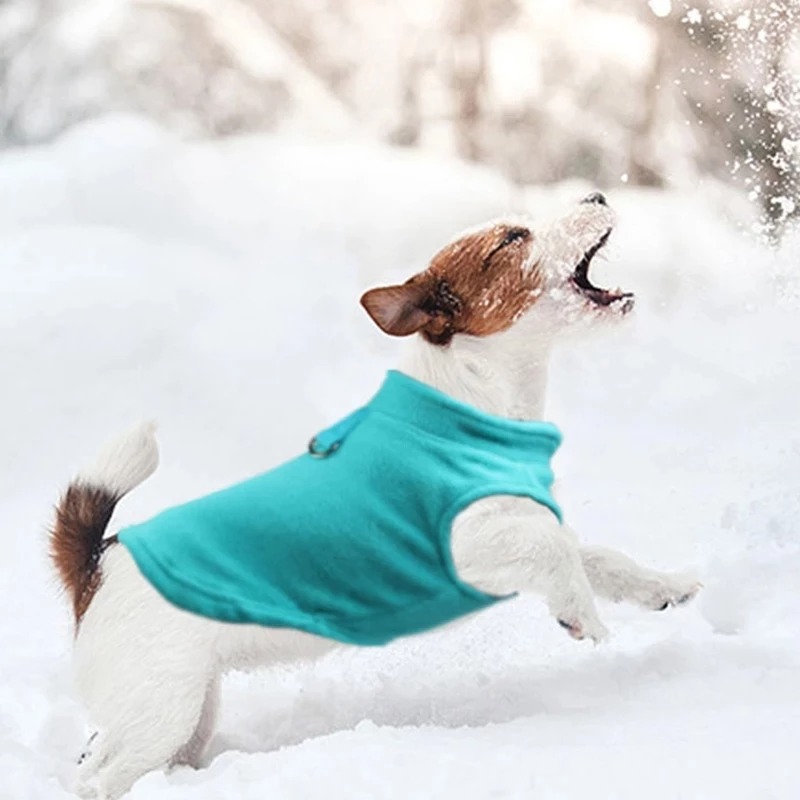 The design that is so easy to use! Putting the jacket on your dog, and removing it after is just a breeze for the FleevoPaw. The jacket comes with a slip-on design that you can conveniently make your dog wear in under 5 minutes!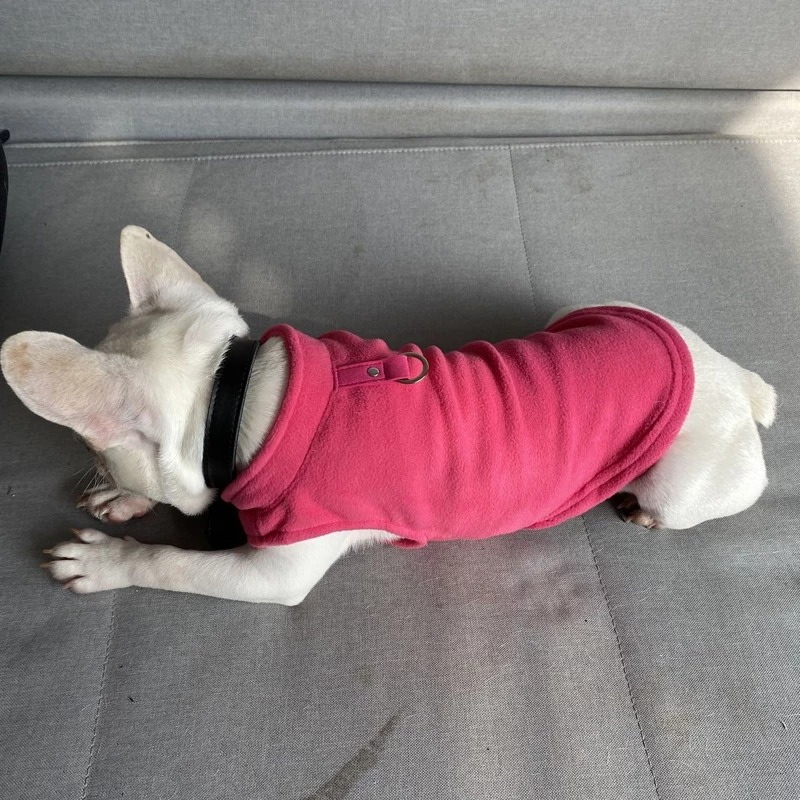 The most functional dog sweater with leash attachment! You won't have to worry about keeping your dog under your care. No more feeling stressed while you and your dog are outdoors. This dog coat with leash attachment allows you and your dog to enjoy the outdoors snuggly and safely.
Easy to clean dog sweater! When snow comes, your dog has a tendency to accumulate the icky stuff – snow, dirt, solidified dust, and even dirty, damp areas. Cleaning is a breeze with the FleevoPaw. This machine-washable dog sweater can be conveniently cleaned in under 10 minutes!
The FleevoPaw dog sweater comes with the best sizes for small and medium dogs!  The FleevoPaw comes with great sizes for dogs ranging from small to medium. You have five options for these easy-fit jackets – simply measure your dog's size.
FleevoPaw Features:
The most comfortable dog sweater in the market! The sweater's fleece material won't irritate your dogs skin, and mood!
The best dog vest for fall and winter! Is the cold days starting to bother your dog? Look no further. The FleevoPaw envelopes your dog in a warm hug!
There are several kinds of color, and you can choose one or more according to your thoughts and demands. They are bright and beautiful.
With a O-ring on the back, easily attach your dog's leash. This feature makes walking your dog during the wintertime easier.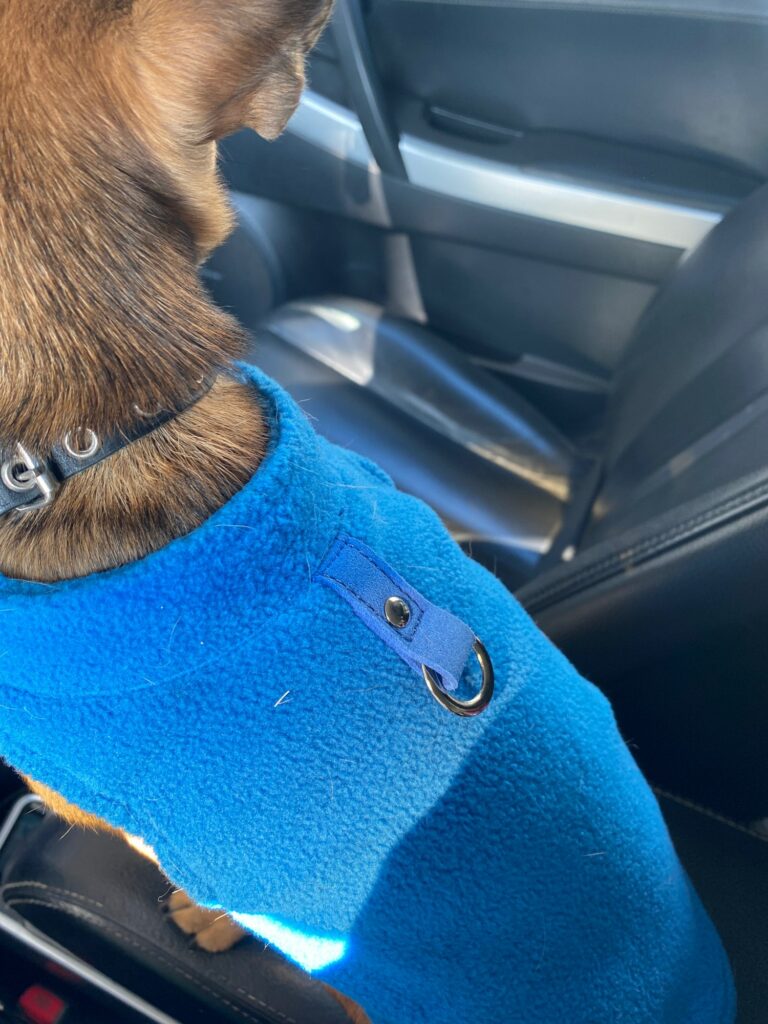 4 Sizes Available:
SIZE S: Bust: 13.3″ ; Back: 10.2″ ; Neck:11.8″
SIZE M: Bust: 15.7″ ; Back: 11.8″ ; Neck:14.1″
SIZE L: Bust: 18.8″ ; Back: 13.7″ ; Neck:16.5″
SIZE XL: Bust: 21.2″ ; Back: 16.1″ ; Neck: 18.8″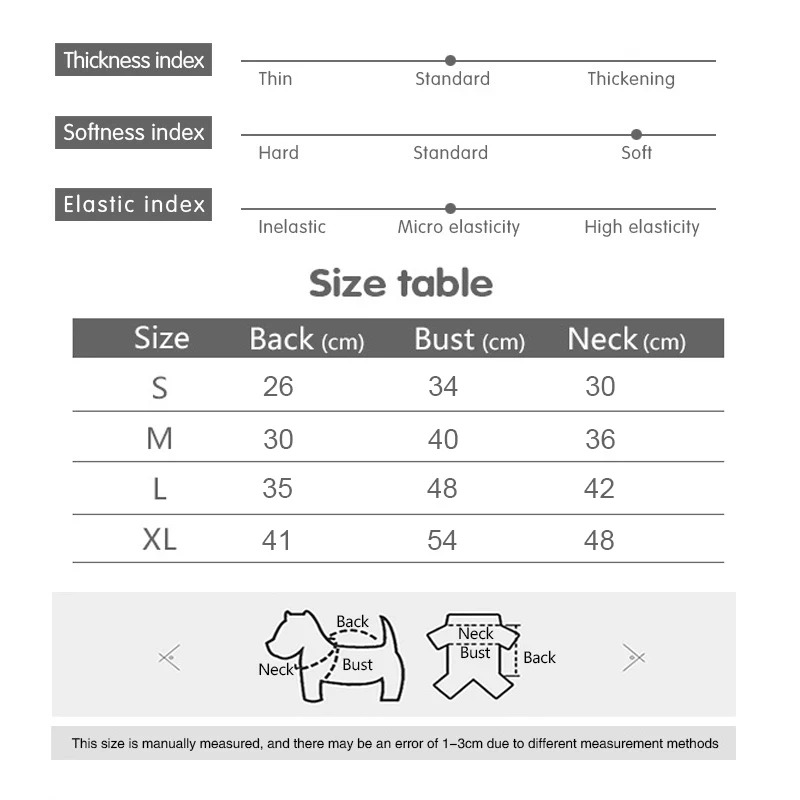 Note
Please choose larger size if your pet grows fast. Allow a 2-sizes-bigger extension.
Always check that both the chest girth and back length are covered.
If your pet is using a 2-slot jacket, make sure the chest area fits best.
Specifications
Type: Soft Fleece Dog Sweater

Material: Polyester

Season: Spring/Autumn/ Winter
Color: Blue, Coffee, Purple,Green,Pink
Size: S, M, L, XL
Package includes:A dog sweater