Summertime Means Uninterrupted Splashy Time With The PawsomeSummer Collapsible Dog Pool!
"On a hot day when I'm busy getting the car ready, I can see my dogs playing. As I then drive down the road, and look in the rearview mirror, I just chuckle, as my German Shepherd dunks her head in the pool while my Yellow Lab is splashing around in it. Filling up the pool with them is hilarious!"
~ Emmett G., PawsomeSummer customer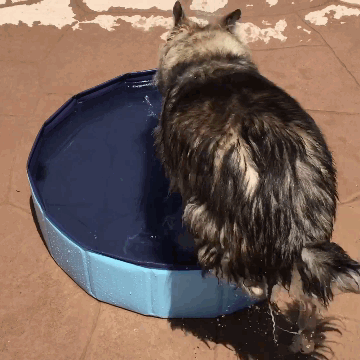 For pawsome, uninterrupted fun, meet your newest companion you'll want to bring out during the dog days of summer. Discover the high-quality PawsomeSummer Collapsible Dog Pool: unlike a standard, plastic, off-the-shelf baby pool, ours is designed for dogs and built to last. Have the peace of mind knowing that your pool won't leak or tear, while you watch your furbabies run, jump and swim around their new play area.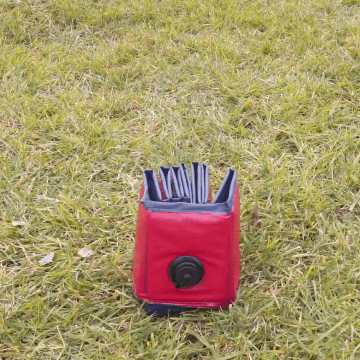 Best of all, it's collapsible so you won't have to deal with the hassle of inflating. Just unfold it and fill it up with as much water as you'd like. The pool is deep enough for your dog to get completely soaked and cooled off while they sit, stand, or swim.
FEATURES:
EASY TO USE – No inflation required! Set it up in no time. To empty it, open the drain hole at the bottom and side when you're finished using.
FOLDABLE & PORTABLE – Easy to fill up, and fold away in small spaces. Perfect to bring while travelling or camping outdoors.
DURABLE, SLIP-RESISTANT DESIGN – Made of extra-tough PVC. Also has a thicker, slip-resistant material on the bottom so the pool won't rip or puncture easily. Also has a smooth, easy-to-clean surface.
NOT ONLY FOR PETS – Can also be used as a dog bathtub, fish pond, kids' ball pit, and more!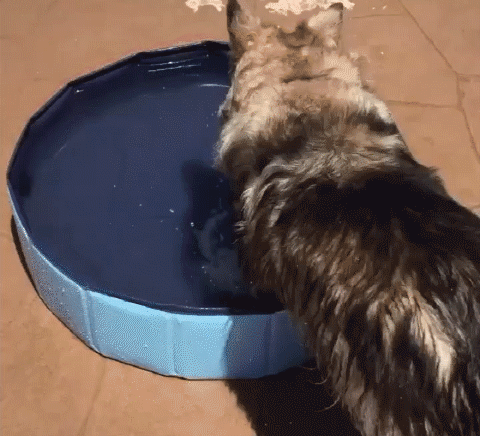 Specifications
Applicable Dog Breed: 

Universal (Large And Small)

Material: 

Plastic

Type: 

For Dogs
Size:
L: 80 x 30cm / 31.2" x11.7"
XL:120 x 30cm / 46.8" x 15.6"
XXL: 160 x 30cm /62.4" x 15.6"
Package Include: