Give Your Beloved Furbabies A Refreshing & Comfortable Summer With The ComfortSwim 47″ Foldable Dog Pool.
As every dog owner knows, pooches can be averse to heat, which puts them at risk of fatigue and dehydration. To give them a fun and refreshing summer, have them play in your very own ComfortSwim 47″ Foldable Dog Pool, keeping them – and even your kids comfortable for longer. Plus, it's also slip-proof, giving you peace of mind as you watch your furry friends splash in the water. Best of all, it's made to be multifunctional, as it can be used for many different ways even if you don't have pets. So whether it's summertime or playtime, you can easily rely on the safety of the ComfortSwim 47″ Foldable Dog Pool.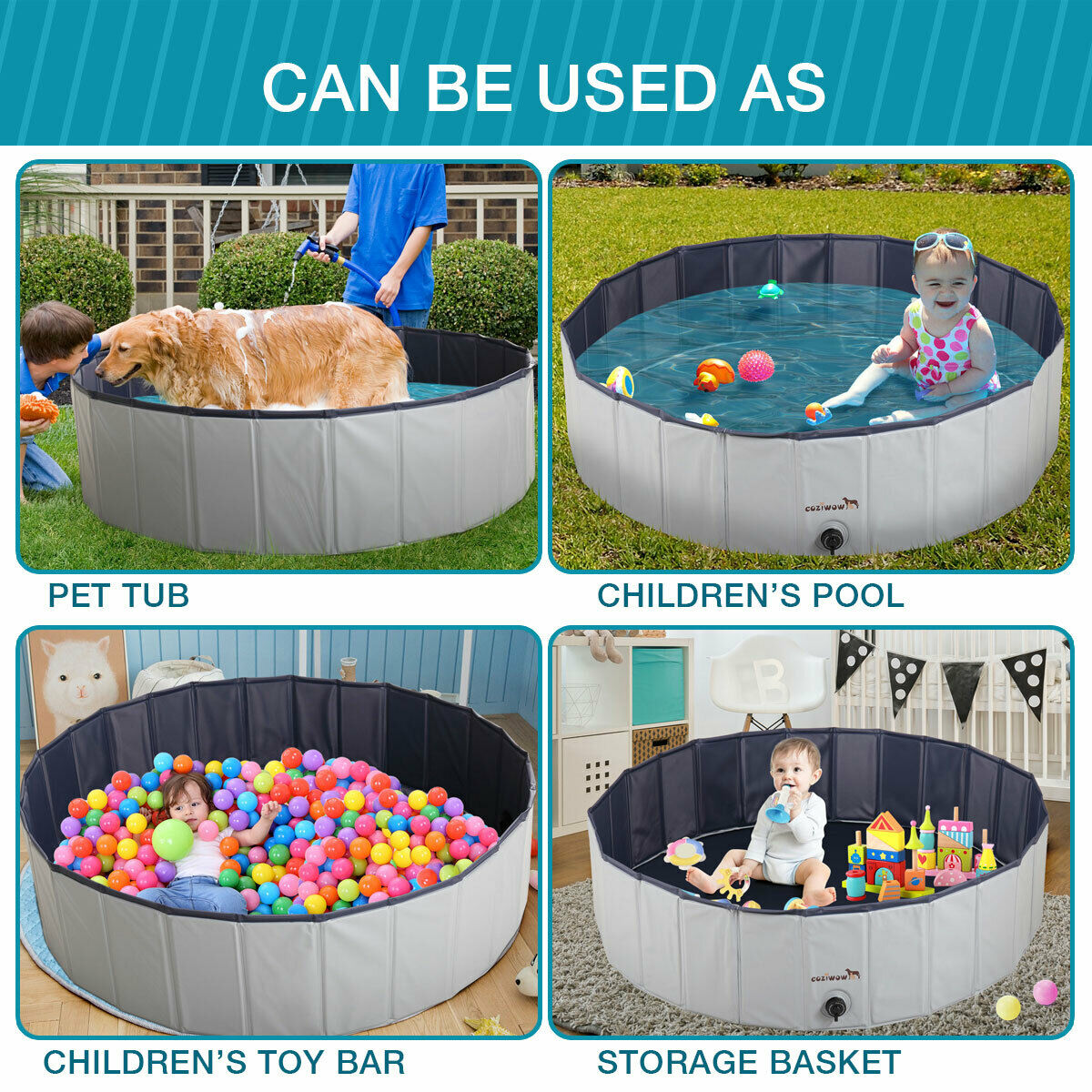 Features:
Can be easily folded into a small size, so it's easy to store and can be brought with you and your dog everywhere.
With easy twist drains so you can empty and pour out the water quickly.
No need to inflate!
Made of high-quality and scratch-resistant PVC material – safe with kids and dogs!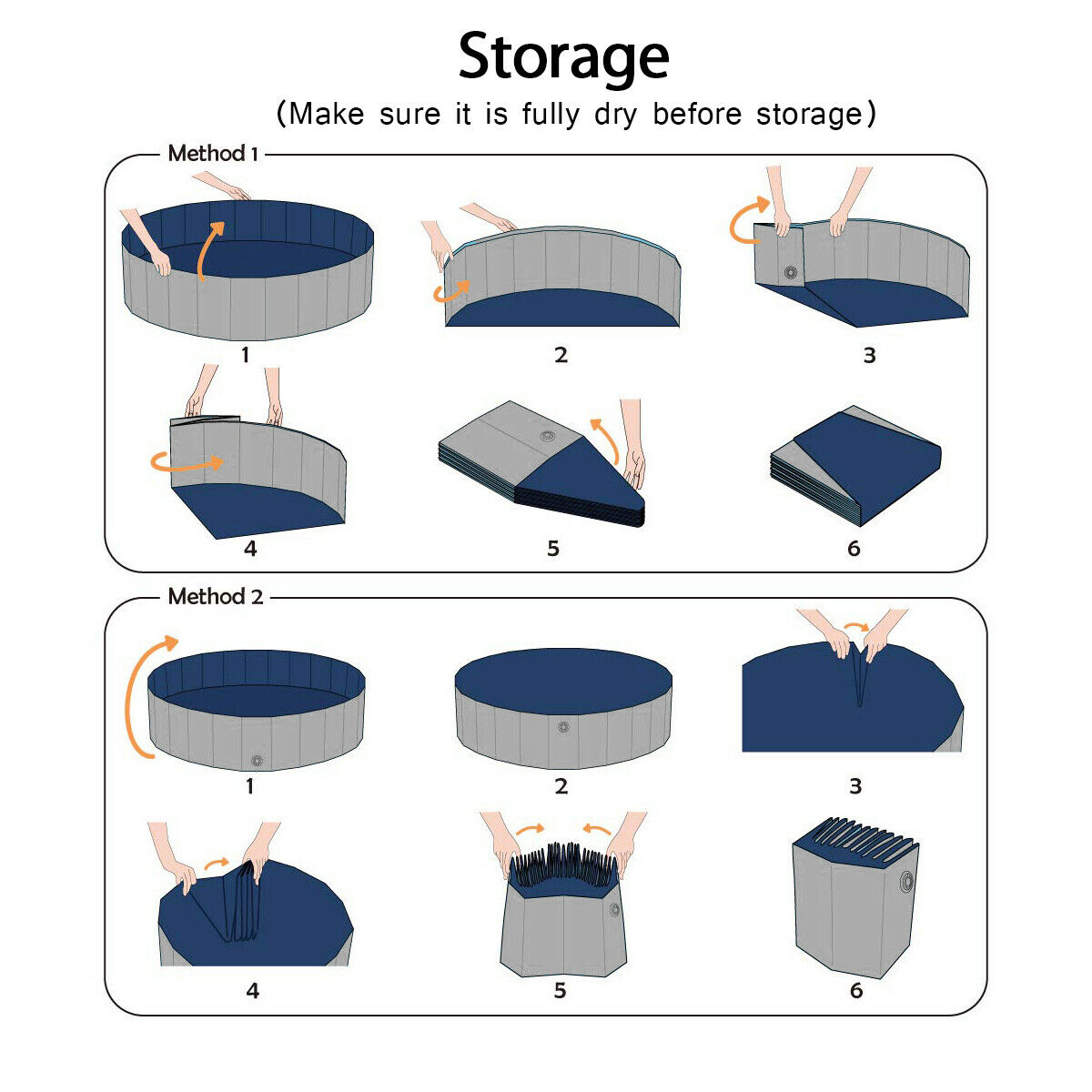 Specifications:
Color: Gray + Dark Blue
Overall Dimension: 11.8″ x 47″ (H x DIA)
Material: PVC + MDF
Net Weight: 10 lbs
Weight Capacity: Medium size is suitable for 1-2 medium size dogs or 3-4 small size dogs.
NOTE:
Please TRIM your dogs' nails before using the pool.
If your dog likes to bite, it is recommended for them to wear a mouth cover.
Can only tolerate water temperatures below 50 ℃.
Don't drag the pool after filling it up with water.
Don't lift up the pool after filling it up with water.
To prevent damage, keep it away from sunlight when emptied.
Package includes: