Let Your Furbabies Enjoy Their Outdoor Baths Safely, With The BathBabies PVC Dog Pool!
Is your furbaby always begging you to go outside? When summer comes, have them experience the joys of outdoor swimming safely with the BathBabies PVC Dog Pool. Now, make those hot summer days more enjoyable for you and for your pets! Compared to a standard, plastic, off-the-shelf baby pool, The BathBabies PVC Dog Pool is made for dogs (as well as other fur babies) and is built to last. Have the peace of mind knowing that this pool won't leak or tear, while you watch your beloved pets run, jump and swim around their new pool playground.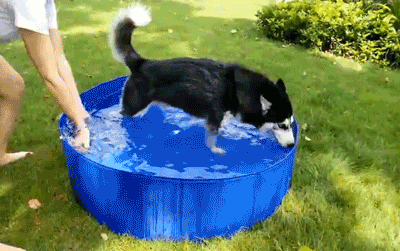 The pool is deep enough for your dog to get completely soaked and cool off by either sitting, standing, or swimming! It's fun and cool for both toddlers, little kids, and pets. You also don't need to inflate it. Just unfold and fill it up to have your furry friend take a dip. It can even be used as a portable playpen or ball pit for kids to play in, both indoors and outdoors!
Features:
Specially designed for summer
Made from high quality material with wrapped edges to prevent wear and punctures
Oxford non-slip, anti-bite bottom to last you a long time
An "O" shaped pool best for large dogs
Collapsible, allowing you to save space while storing it away
With a plug-hole to make it easy to drain
Easy to clean: can be machine washed
Comfortable & stylish! Comes in a classic color that'll never look outdated!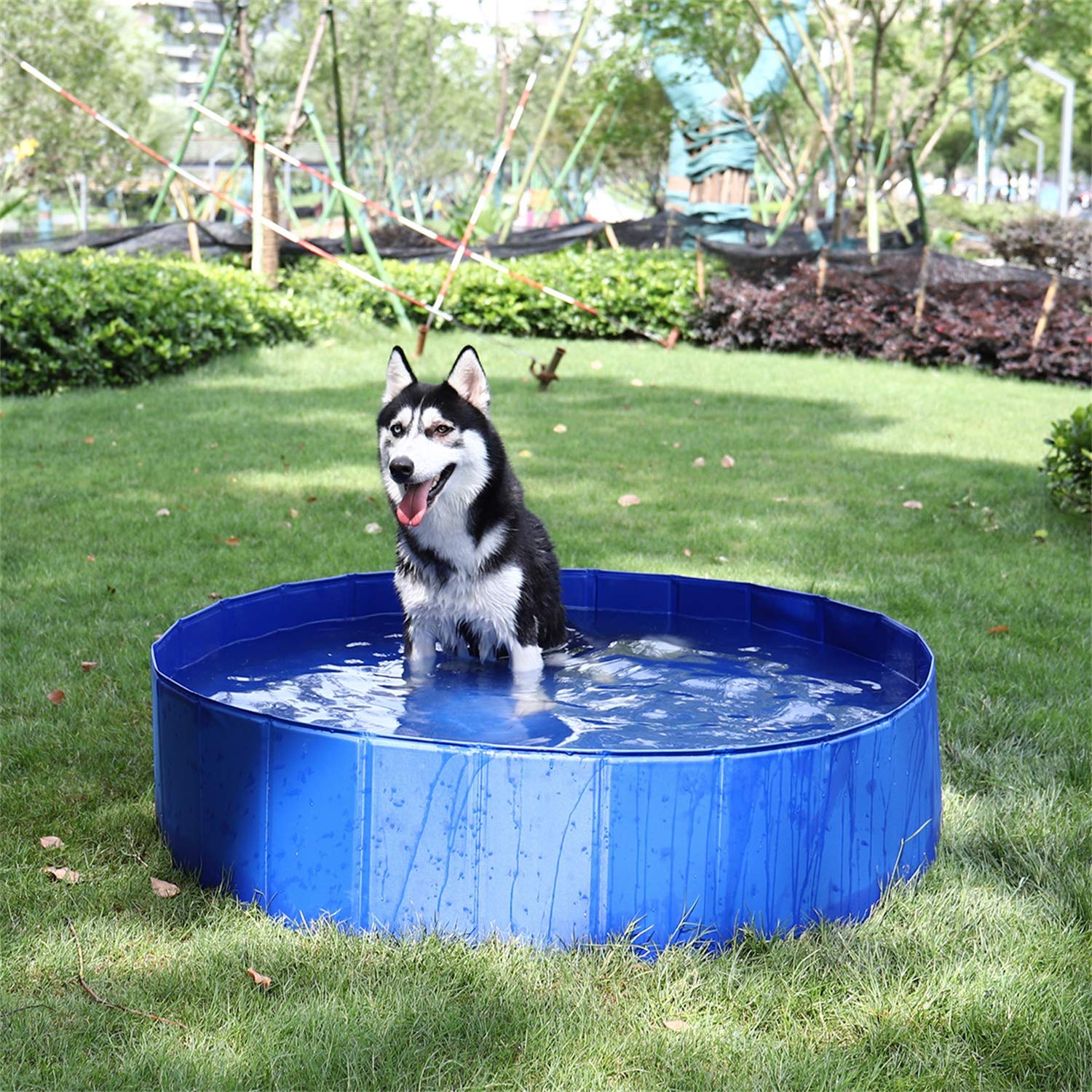 Specifications:
Shell Material:190T polyester composite PVC, thickness 0.5mm
Filling:M:filled with 16 cardboard of 3.5mm
Color:Blue
Package Includes: