Create an eye-catching, stylish look for your pup while also keeping him safe and secure with the CocoLeash Special Edition Dog Harness. Beautifully crafted to remove pressure from your dog's neck and disperse it through cushy and lightweight mesh padding on the chest and belly, the CocoLeash is set to make every moment outdoors a comfortable one for your dog.
This harness comes with reflective piping interwoven into its durable nylon exterior to make sure your pet stays visible while you're walking him at night. There are adjustable straps, nine vibrant color options, and a wide variety of size choices for a complete, customizable experience.
Say goodbye to chaotic walks, and car rides simply by attaching his leash to the chest-mounted O-ring to discourage pulling or buckling him in for road trips by slipping a seatbelt through the sturdy built-in handle on top of the harness.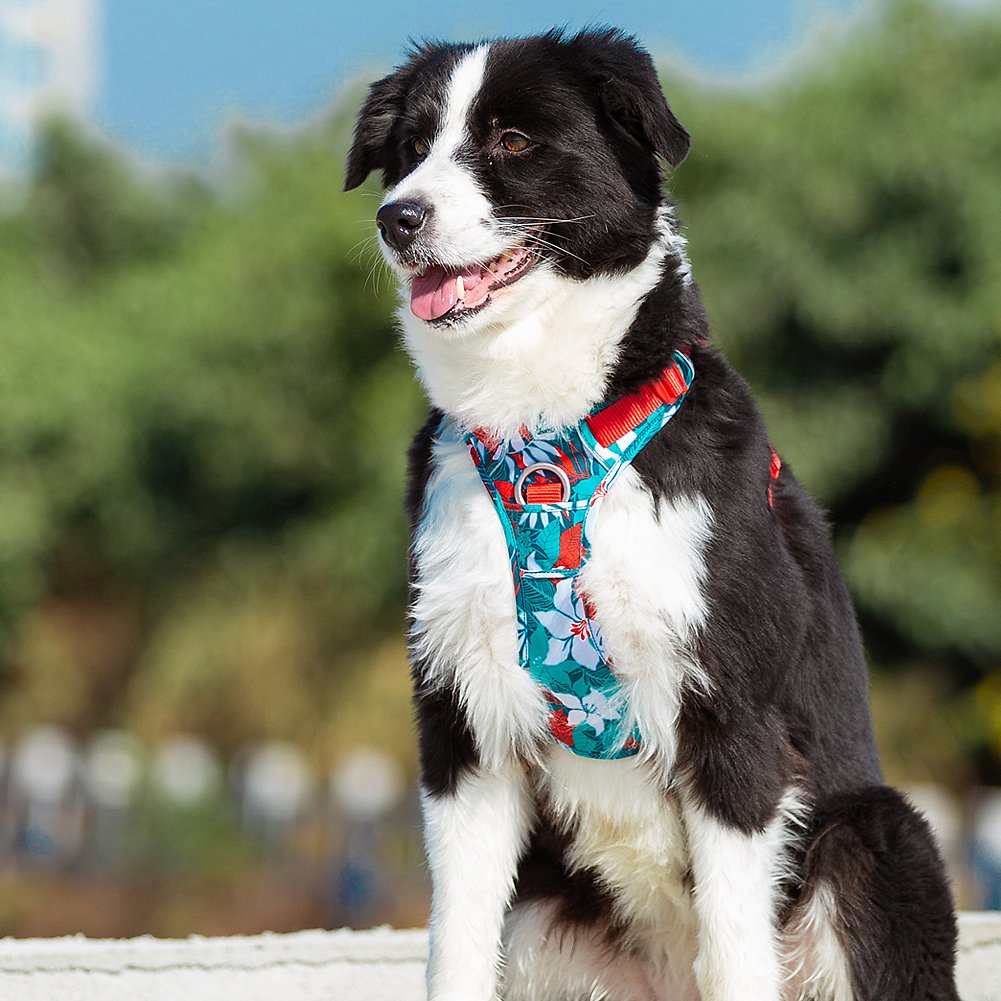 CocoLeash is Best For?
Nighttime strolls, thanks to its 3M reflective material that keeps dogs visible in low lighting.
Comfortable and secure walk in the park due to its padded chest and belly straps that remove pressure from the neck.
Safer and easier road trips with its built-in handle on top of harness can be used to buckle dogs.
Preventing pups from pulling at the leash while on walks since the leash can be attached to the O-ring fixture on the chest to discourage sudden movements.
Creating a custom look and fit with its adjustable straps, nine brilliant color choices, and various sizes.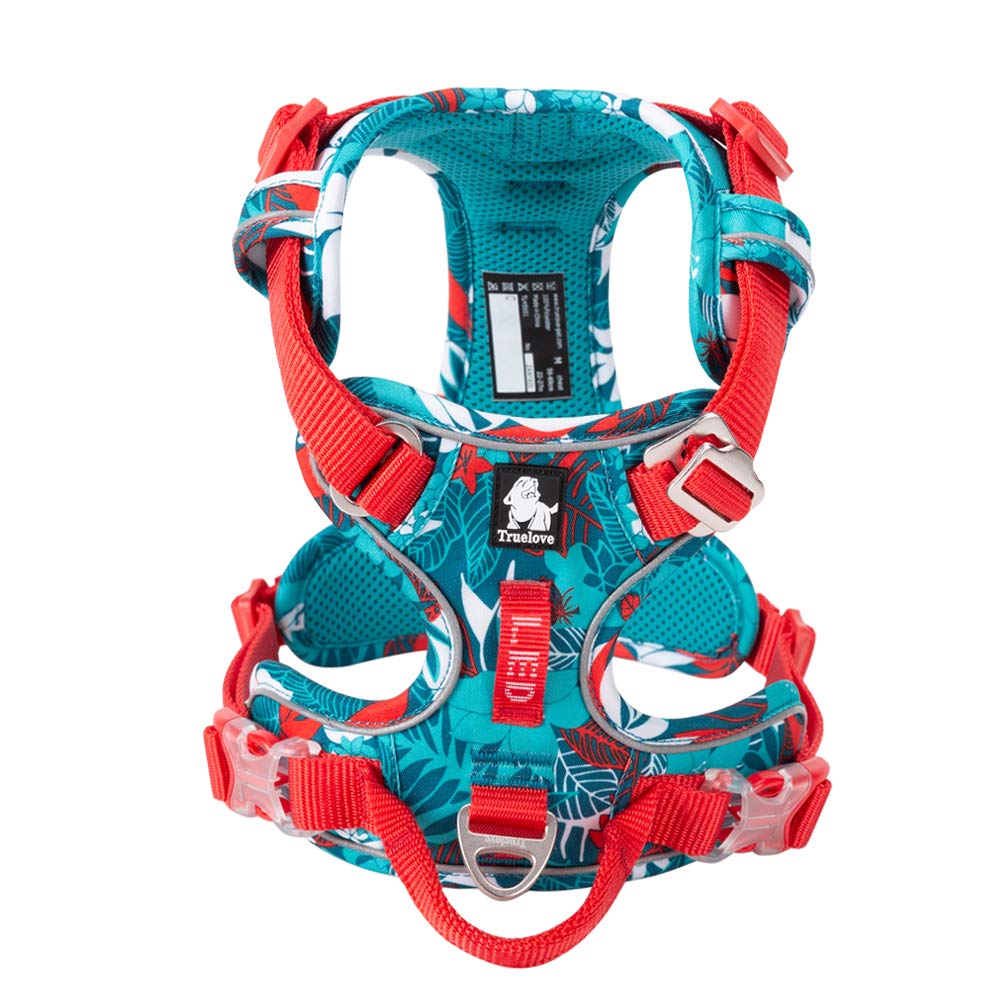 The CoCoLeash is a Stylish, Safe, and Durable harness for dogs of all sizes. Make every walk in the park a runway and strut the most fashionable safety gear for your dogs.
The CoCoLeash is All About Comfort and Safety
The inner material is breathable air mesh, which is soft and comfortable to allow dogs to move freely and at ease.
The Truelove LED lights can be hung on the back to ensure safe travel at night.
High-density nylon webbing with 3M reflective improves visibility at night.
Duraflex® buckle on both sides with large loading capacity, which greatly improves tensile strength.
Lightweight Aviation aluminum fittings on the neck strap reinforce an easy put on and take off for more convenient use.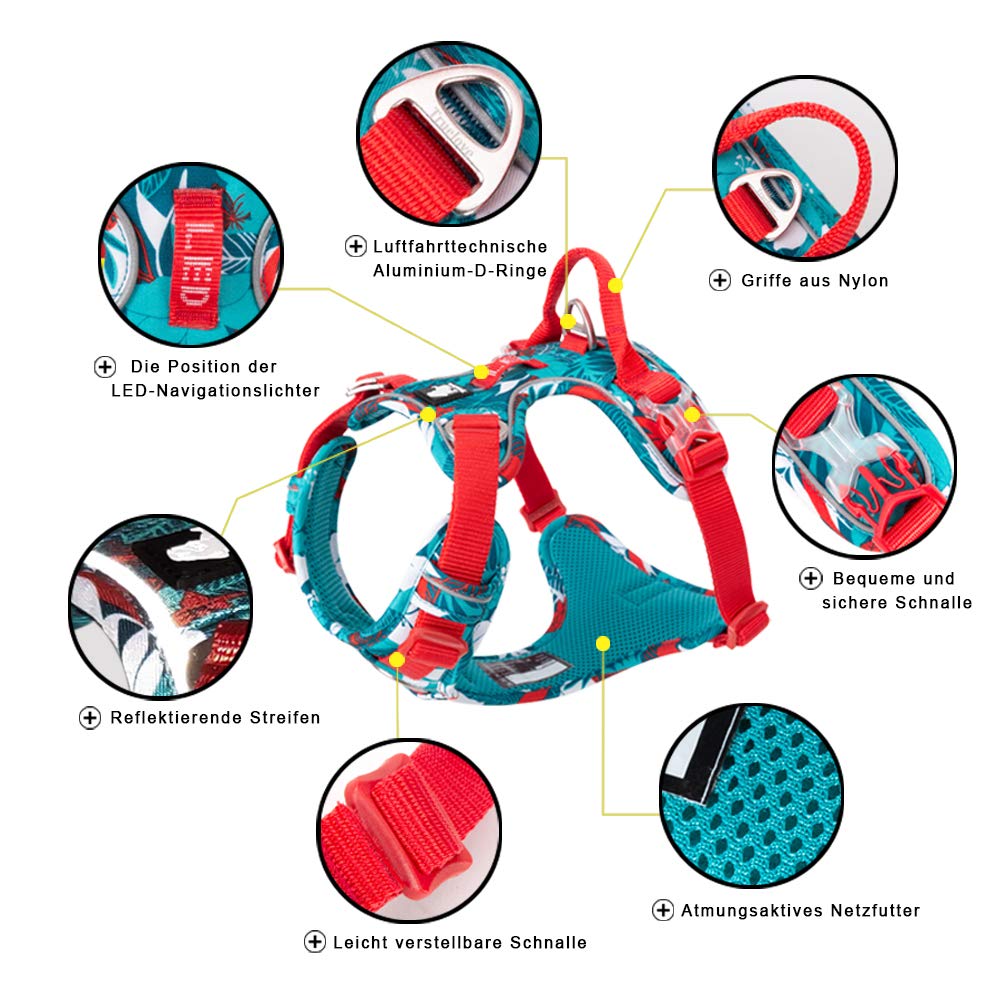 Ergonomic Design
The CocoLeash ergonomic design ensures ease of use putting on and taking off. The comfortable and lightweight mesh lining with soft sponge padding in the chest and belly creates a unique feel that prevents dogs from hurting themselves while running or jogging. The adjustable straps allow a custom fit for your pooch and eliminate pressure from your dog's neck, preventing possible neck, spine, and windpipe injuries. Even if your dog is not a puller, he or she could be injured wearing a collar if they make a quick move to chase a squirrel, dog, or person. From a training perspective, dog harnesses are useful for teaching your dog not to pull as the pressure from a harness is more evenly distributed around your dog's body.
Stylish & Durable
CocoLeash comes with a lightweight Duraflex buckle with large loading capacity to improve the strength and dispersion of the harness. It is made of quality materials that are made to last. This durable harness is made of scratch-resistant oxford material to prevent wear-and-tear.
Safety Features
The CocoLeash offers excellent security features that you and your dog will appreciate. First, it comes with a sturdy handle on the back of the harness for looping the seat belt through to secure your dog while riding in your vehicle. This significantly reduces the risks of injuries when traveling with your best friend.
Second, CocoLeash's unique structure reinforces the harness's durability while maintaining its weight to a minimum. With this, it is easier to support injured or handicapped dogs since the handle won't be painful for your dog once you carry him/her around.
And lastly, the Nylon webbing with 3M reflective material offers impressive visibility at night. You can hang the led lights on the back to ensure safe travel.
Lightweight
Take your dog wherever you may go with CocoLeash. The harness is incredibly lightweight for your dog and you. Carry your best friend around or let him/her enjoy the warmth of the sand; the CocoLeash will make every experience stress-free and enjoyable.
Strap Adjustment Instructions:
Push and pull the straps through the buckle for a custom fitting.
Four leash attachment points: Lightweight Aviation aluminum D-ring on dog's back and webbing with Lightweight Aviation aluminum O-ring on dog's chest.
Lightweight Aviation aluminum fitting on neck-strap.
Lightweight mesh lining with soft sponge padding in the chest and belly keeps your dog comfortable on their walks and discourages pulling.