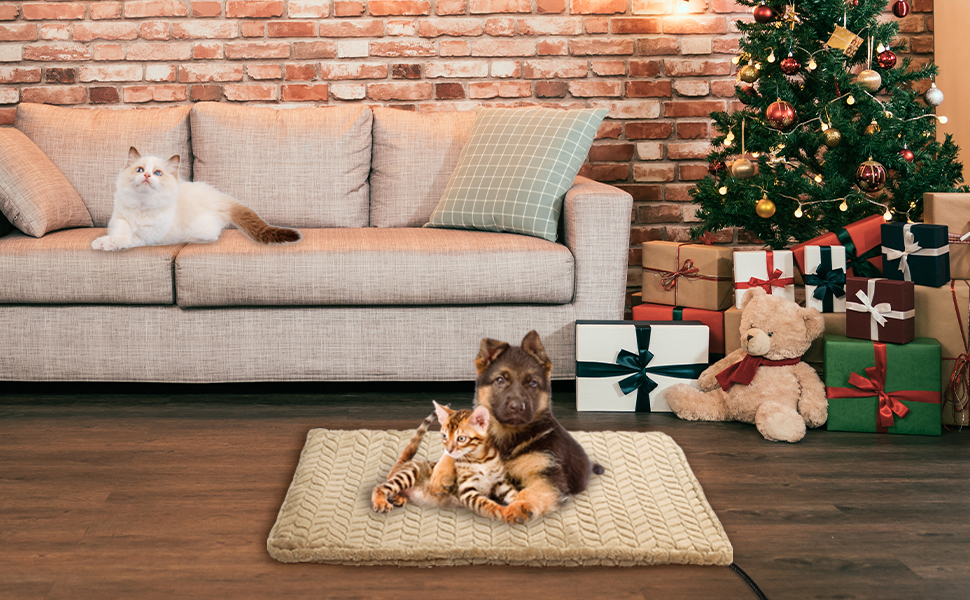 Have you ever watched your fur baby shiver on a cold night and wished you could do more? Well, the SnuggleBuddy Deluxe Dog and Cat Heating Pad is here to turn those shivers into purrs and tail wags! It's like a personal spa day for your pet, every day.
This isn't just a heating pad; it's a ticket to Comfortville. With customizable heat settings, it's as if you're telling your pet, "Hey buddy, pick your cozy!" Whether they're a delicate kitty who likes a gentle warm-up or a tough doggo who prefers full-on toastiness, this pad has got them covered. And it's not just about warmth; it's about safety and convenience too. Chew-safe cord? Check. Washable cover? Absolutely. Auto power-off? You bet. This pad is like the Swiss Army knife of pet comfort – it's got everything you need to keep your four-legged friends happy and cozy. So, let's dive into why the SnuggleBuddy is the superhero your pet deserves! 🐾🔥✨
Tailor-Made Toastiness
No more one-size-fits-all solutions! With 6 adjustable heat settings, your pet can find their perfect snuggle sweet spot. It's like having a personal thermostat for their lounging pleasure.
Set It and Forget It
Thanks to the smart timer, you can set the pad to turn off automatically after 4, 8, 12, or 24 hours. Perfect for those busy days when you can't be there to switch it off. It's like having a pet-sitter built into the heating pad!
Bite-Proof Peace of Mind
The chew-resistant cord means even the most enthusiastic chewers won't turn this pad into their new favorite toy. It's durable, safe, and gives you one less thing to worry about.
Laundry Day, the Easy Way
The removable, machine-washable cover makes cleaning a breeze. Spills, dirt, pet hair? No problem! It's as easy as wash, dry, and replace.
Quick Heat, Safe Heat
The pad heats up quickly but safely, with a multi-layer structure and built-in temperature sensor to prevent overheating. It's like a warm hug for your pet that's always at the right temperature.
Safety Meets Comfort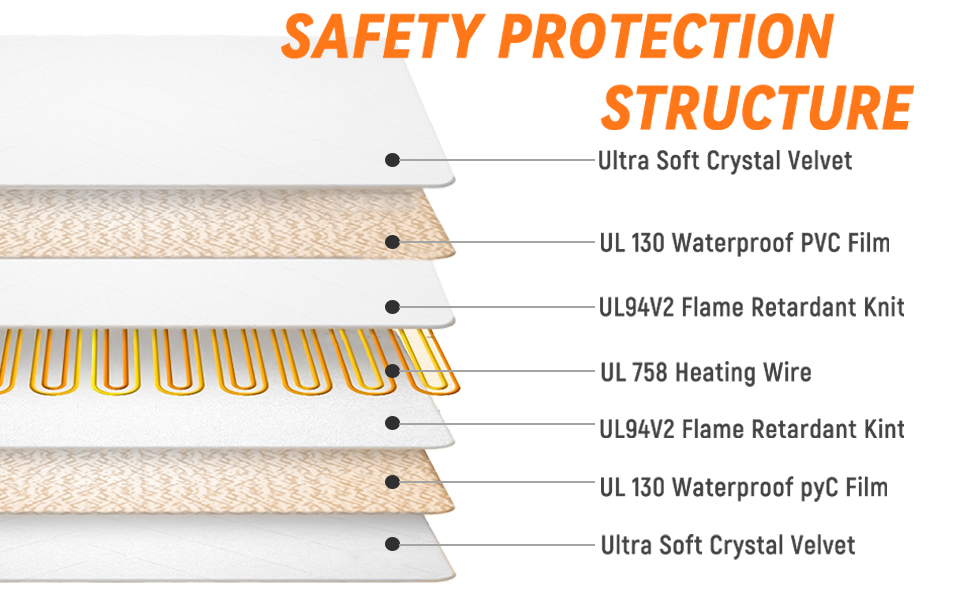 Waterproof and flame-retardant materials ensure the pad is safe and cozy. Your pet gets to enjoy their warm spot without any safety compromises.
Comfort for All Seasons
This isn't just a winter wonder. It's perfect for newborn puppies, pregnant pets, or older pets with joint pain, offering comfort and warmth whenever they need it.
Worry-Free Warranty
With great customer support and a hassle-free refund or replacement policy, you can rest easy knowing your purchase is protected. It's like a safety net for your pet's comfort! 🐾🌡️✨
Warmth Awaits – Grab It Now!
Why wait for another cold night to remember the comfort your pet could be enjoying right now? The SnuggleBuddy Deluxe Heating Pad is not just a product; it's a warm embrace for your furry friend. This is your chance to elevate your pet care game. Don't let your pet spend one more night without the cozy, safe warmth they deserve. Act now, because your pet's comfort can't wait – and neither should you! Remember, a warm pet is a content pet, and a content pet makes everything better.
Technical Specs – The Inner Workings
Let's geek out a bit over what makes the SnuggleBuddy Deluxe a must-have:
Adjustable Temperature: 6 settings (86-131℉/30-55℃).
Smart Timer: 4 options (4h, 8h, 12h, 24h) with auto shut-off.
Chew Resistant Cord: Made with durable stainless steel.
Machine Washable Cover: Easy to remove and clean.
Rapid, Safe Heating: Multi-layer protection and built-in temperature sensor.
Materials: Waterproof, flame-retardant soft PVC inner pad.
Versatile Use: Ideal for all pets – puppies, kittens, older pets, and even those with joint pain.
There you have it, a detailed rundown of your pet's new favorite spot. Ready to give them the gift of warmth? 🐱🔥🐶✨