No Mess, Easy to Clean Semi-Automatic Cat Litter Box to Maintain Your Cat's Hygiene
Is cleaning your cat's litter one of your most-hated chores? Or maybe, you don't have the time in the world to scoop and search those buried poops one by one manually? If so, it's time to switch to Purri-Home's Semi-Automatic Litter Box.
This design takes your worries away, making cleaning cat litters easy and convenient. Adopting the roll-and-collect method, you no longer have to dig those poop surprises. With just one roll, the Purri-Home will collect it for you. It's a less messy, more practical way of keeping your cat hygienic and your home smelling fresh.
Why Choose Purri-Home?
✅ We use a tipping bucket design that allows you to roll and collect your cat's litter in one go. It's more convenient and saves time than traditional litter boxes.
✅ You cat will enjoy the large interior space we have prepared. They can move freely in finding that sweet spot to unleash the poop surprise.
✅ With neutral colors and quality finish, the Purri-Home's appearance will suit any room's design.
✅ No complicated installation. You can easily set up the Purri-Home Semi-Automatic Litter Box in just a few steps!
Here's Why Cat Lovers are Switching to Purri-Home!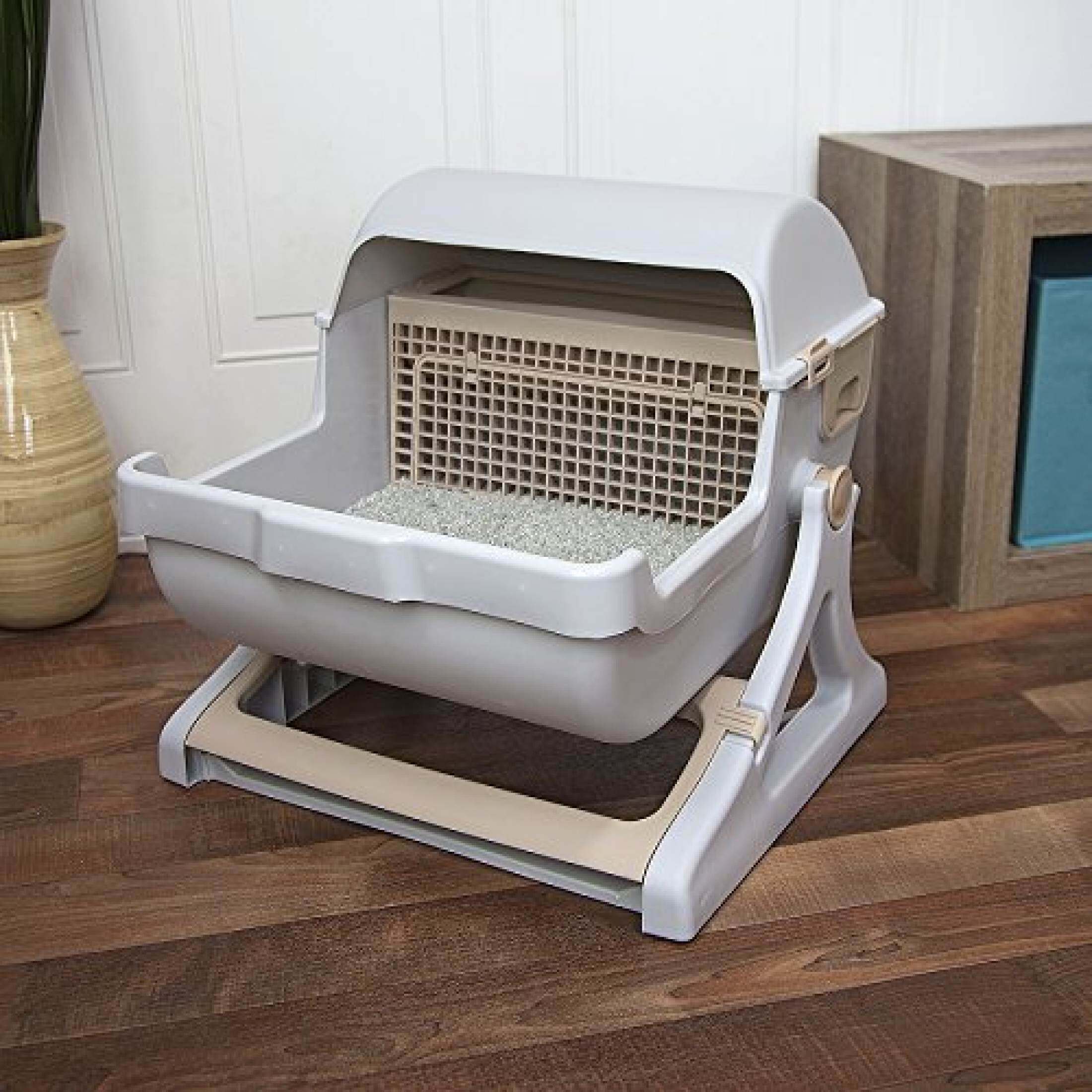 Say Goodbye to the Traditional Way!
No more awful shoveling experience. With Purri-Homes semi-automatic litter box design with a litter separation grid and drawer-style cleaning box, you can quickly and conveniently collect your cat's feces without making those funny faces and retching sounds.
Perfect Size for Cats
A small and tight litter box will only make a further mess. Our Purri-Home comes in the best size to easily accommodate up to 18 lbs of adult cats. With 19.68 X 19.68 X 18.1 inch dimensions, cats can jump, roll, and dig without turning the litter box to disarray.
We're Safe to Use for Your Furry Friend
The Purri-Home is made of environmentally-friendly resin and PP material to ensure a non-toxic, no smell, and a comfortable litter box for your cat. It also comes with excellent moisture, acid, and alkali corrosion resistance with anti-solubility features.
Easy to Install
Whether you place the litter box beside the wall, the corner of your bathroom, or anywhere in your house, the Purri-Home neutral and generous design will fit the environment. For instructions on setting up the litter box, please refer to the manual added.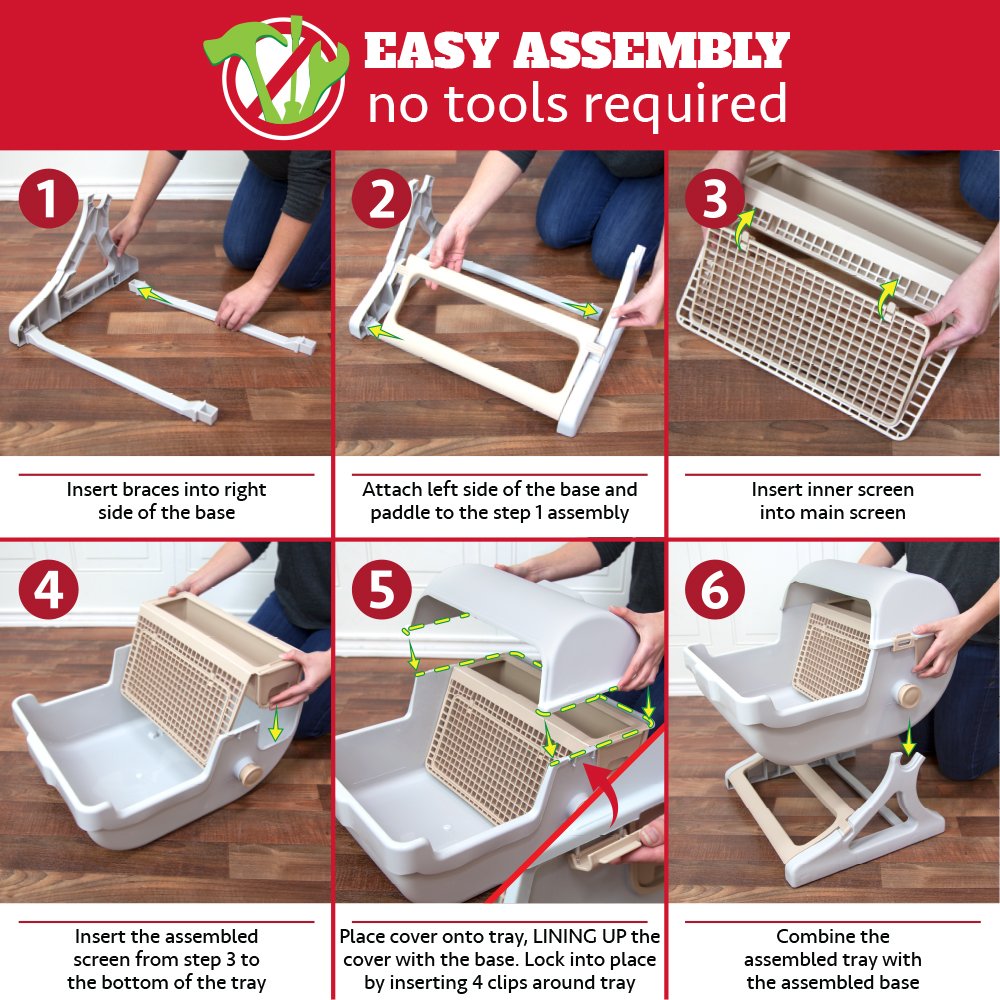 Package Includes
1 * Semi-Automatic Litter Box