If you are currently struggling with helping your dogs wear the traditional plastic dog cones, you're not alone. Majority of pet owners consider the classic plastic cone uncomfortable and a promoter of inconvenience. Pets just couldn't wait to get out of the plastic cones making them miserable and anxious. If you're ready to ditch the plastic cones for the more comfortable, more ideal ones for your pets, the PupPlush can be your top choice.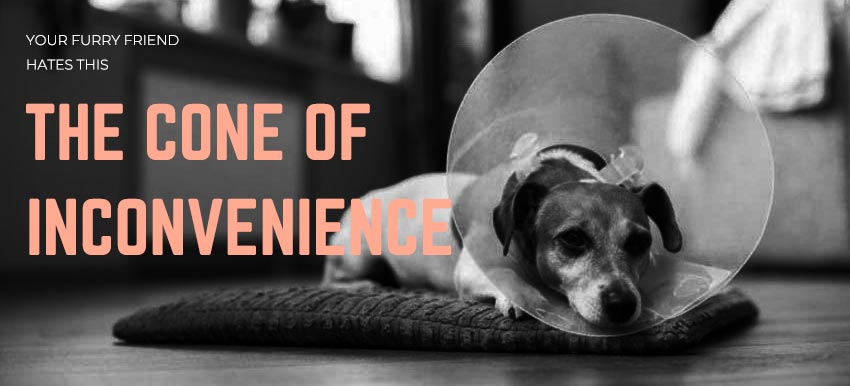 Why PupPlush: Features
Makes Wound Healing Less Stressful for Pets. The sound of a hard medical collar can cause fear in pets that are sensitive to noise. Wearing PupPlush can make wound healing less scary, and less anxiety-inducing for pets. The collar is also ideal for pets who hate traditional plastic cones.
Made with Waterproof and Durable Material. The waterproof and durable-approved materials ensure that the cone does not get dirty easily. The PupPlush can comfort your pet with a soft touch. It is filled with high-quality microfiber that is resistant to dust and mildew.
Specially Designed for Pets That Are Afraid of Other Medical Collars Due to Poor Quality Causing Discomfort. Different sizes are available to find a suitable fit for your pet.
Best for Medical Needs for Your Dogs. After surgery, skin diseases, itchy skin. It will make the skin condition worse if pets lick or scratch the affected areas.
The Design of the Pupplush Neck Collar Is Inspired by the Shape of a UFO / Spacecraft.This elegant but useful product helps prevent licking or scratching the affected areas. How to choose the correct size? If you see 5 ~ 3.1 inches of your pet's legs when wearing the ARRR collar, this is a perfect size.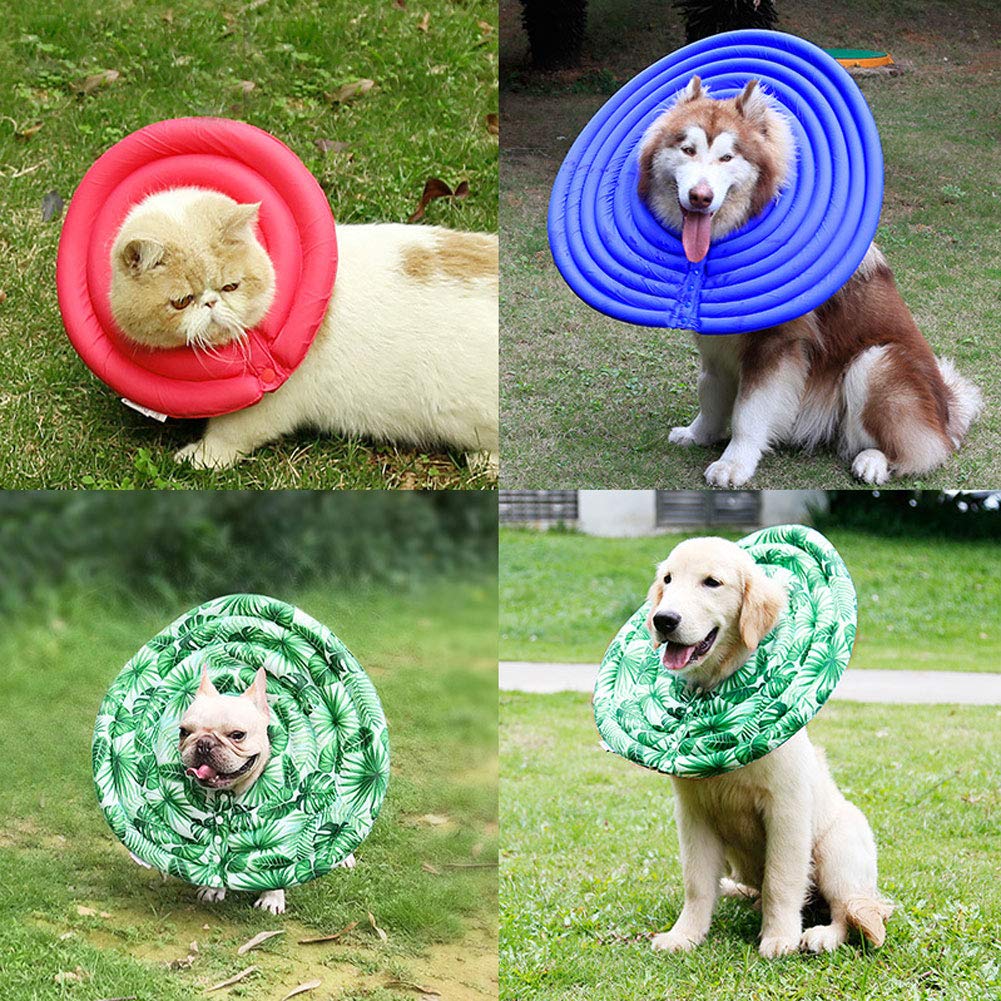 Best Dog Recovery Collar Compared to the Typical "Cone of Shame"
Help your cat or dog recover peacefully from surgeries, injuries, and rashes. Your precious pet can still show off his adorable disposition even while healing from an injury with this PupPlush dog cone.
Helping-Pets-Heal-in-Comfort
The PupPlush dog collar will give you peace of mind about your pet's safety, while helping your pet feel more comfortable during allergy flare-ups, after surgery or whenever they have skin irritations.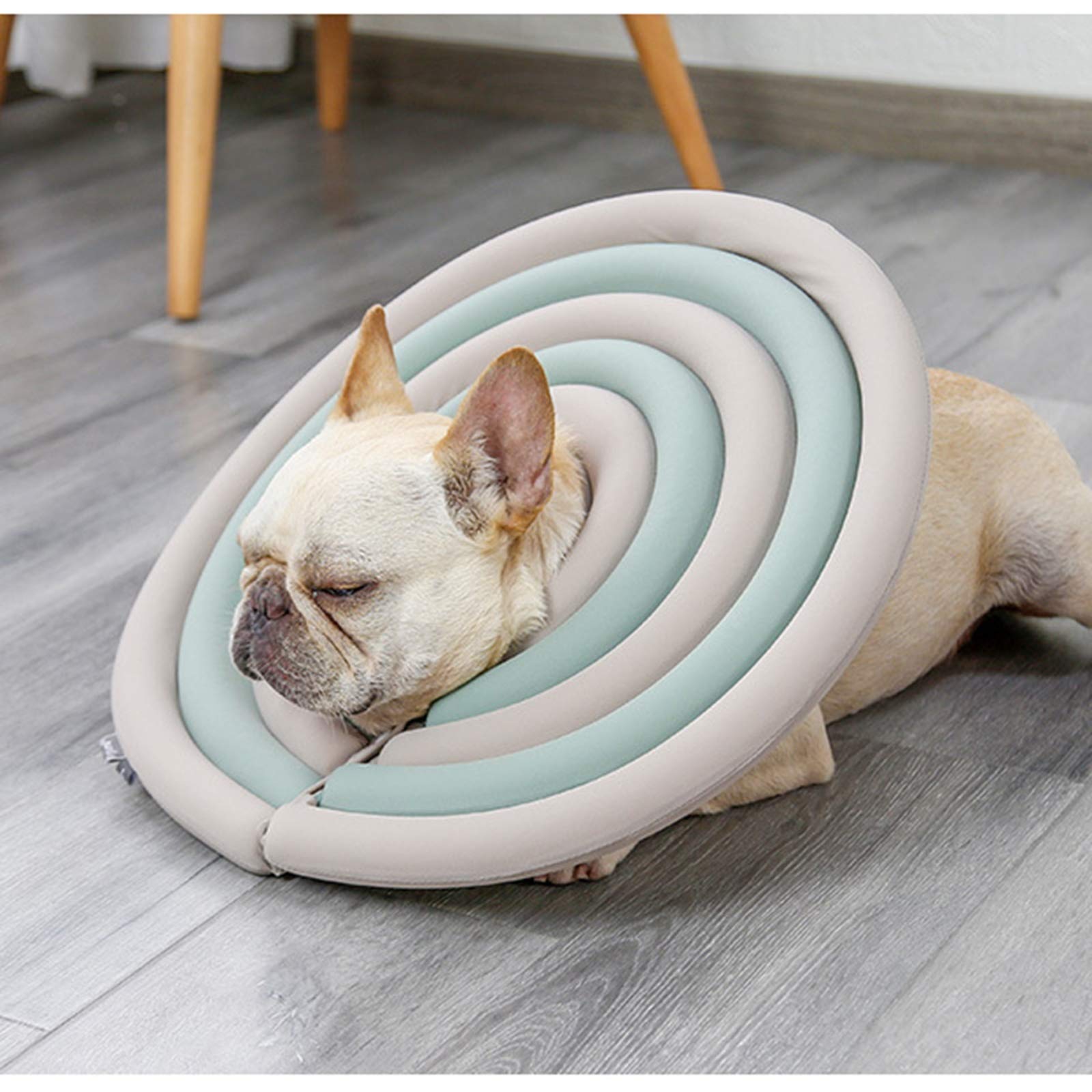 Designed for Comfort and Convenience
The PupPlush is specifically designed to provide your pet with maximum comfort. It's easy to put on and take off, while the durable, foam-backed nylon material is water-resistant and repellant, making it easy to clean.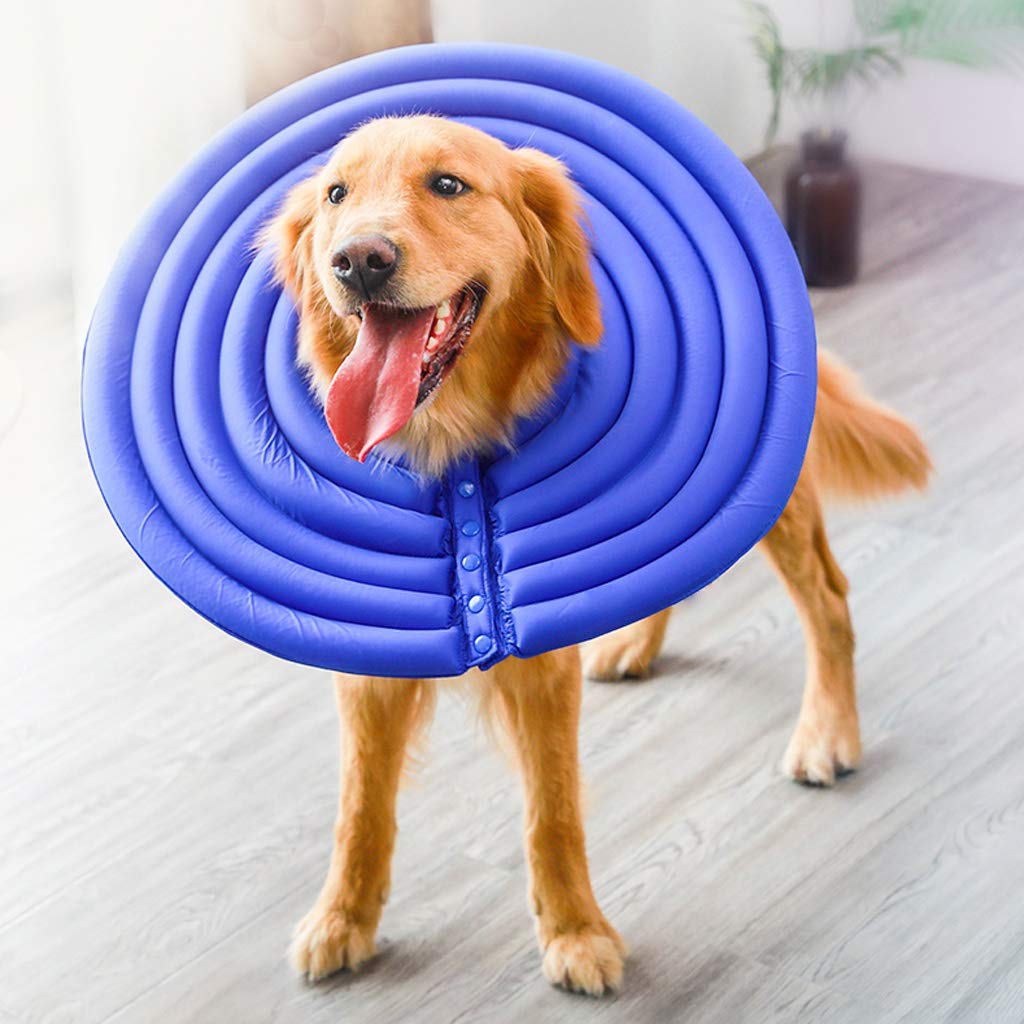 Make Your Dog or Cat's Cone Time More Comfortable
Unlike the hard plastic, cones that can impede dogs' movement, this soft dog cone is comfortable to wear while recovering from surgery, injuries and rashes, without interfering with peripheral vision or the ability to eat or drink.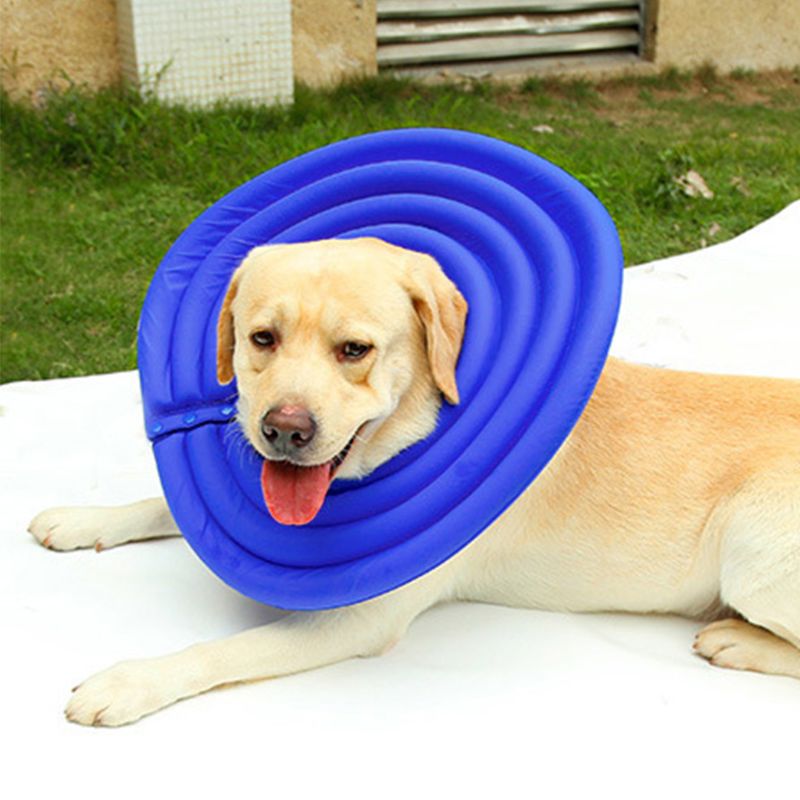 Adjustable for the Perfect Fit
Ensuring you have the right size cone is essential for a comfortable healing experience. That's why the PupPlush is made with four buttons that allow you to adjust the cone to get the most secure fit.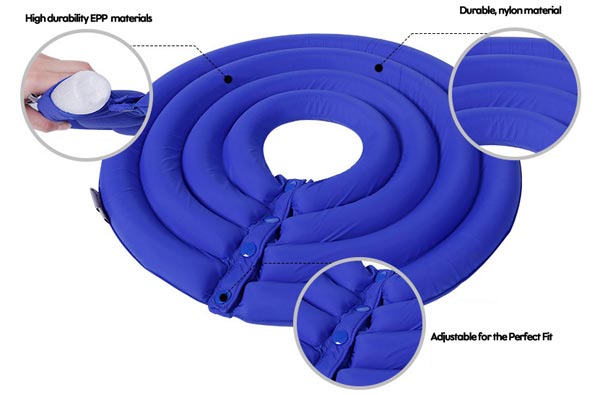 The Proper Fit for Ultimate Protection (Sizing Guide)
For the best fit, match the below dimensions to your pet's measurements as closely as possible.
Neck: Measure the broadest part of the neck, leaving room for two fingers.
If your pet falls somewhere between two sizes, we advise ordering the larger size.

Package Include