Keeping Your Furry Babies Travel Comfy and Ready
The PupKeister is not like your ordinary dog car seat. It's designed for maximum comfort and safety to ensure they're well taken care of while you operate the wheels. Our PupKeister Dog Car Seat is made of high-quality, 900D Nylon + PP cotton filling. This material is durable and water-resistant, and a favorite amongst all pets. For extra convenience and safety, the pet seat is also equipped with a belt leash that snaps directly into your car's seat belt slot, which keeps you and your pet safe while driving.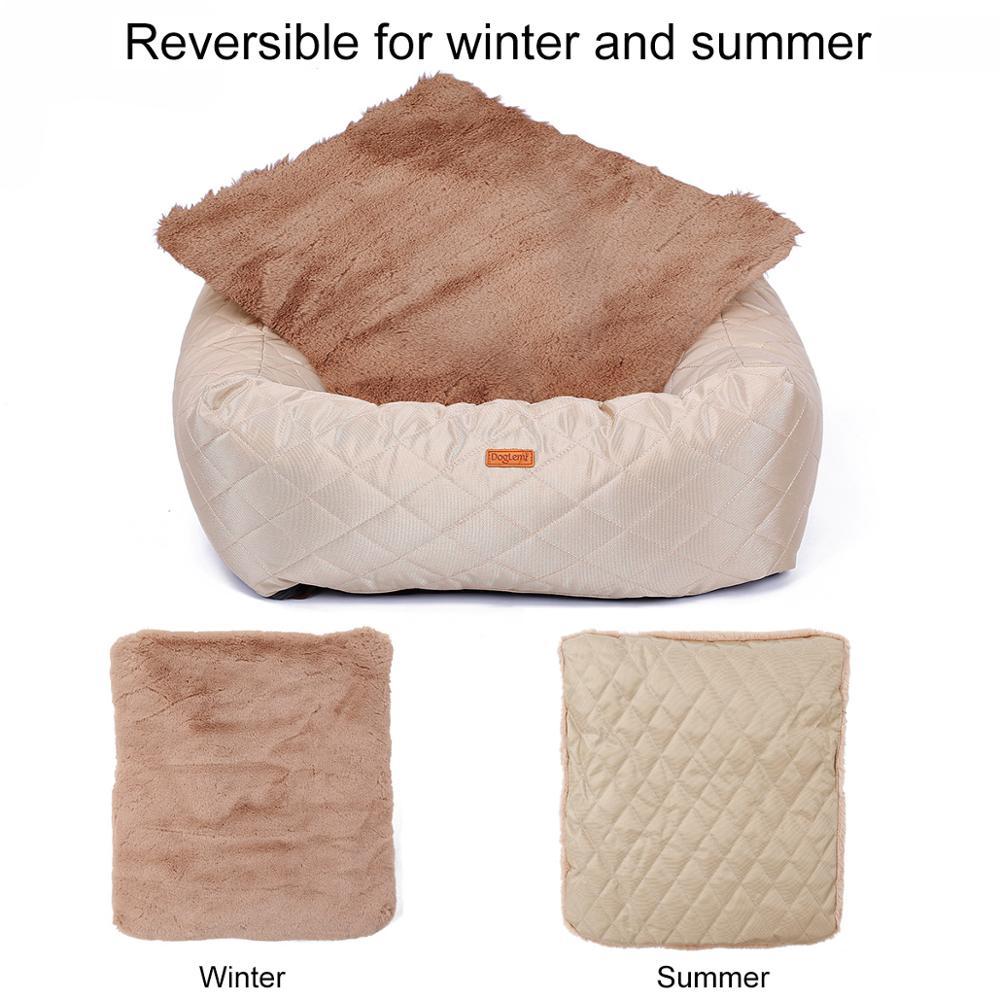 It's 100% safe, comfortable, and convenient to use, and clean!
Yes! Our PupKeister Dog Car Seat & Bed comes with a washable, removable inner cushion. This cuddly cushion is also reversible. One side provides extra warmth, which is great for winter, while the other is cooler for those hot summer days. Our dog car seat keeps your seats clean and provides a calming, comfy spot for your pet to hang out in while you're on the road.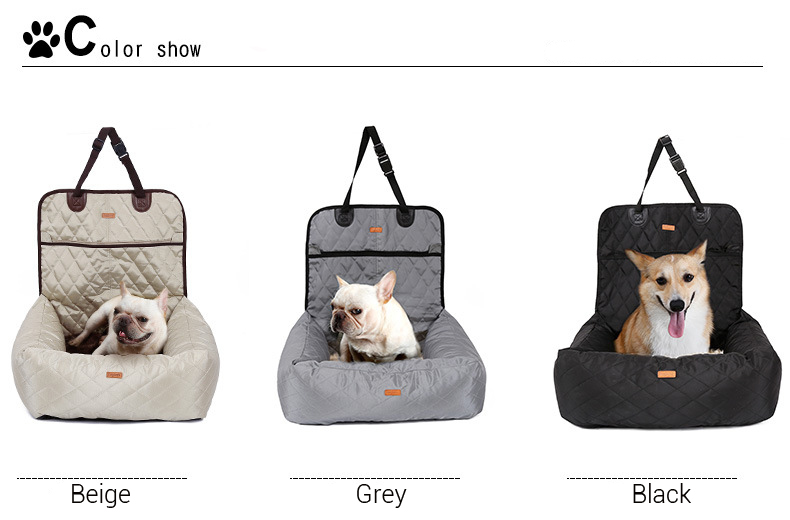 Giving you peace of mind while you travel with your doggo!
For added safety, on the bottom of our PupKeister Dog Car Seat is an anti-slip, grippy material that prevents the seat from slipping and sliding around while you're driving. When you're not driving, this versatile car seat makes the perfect indoor dog bed so that your dog feels less stressed. This dog car seat is a great gift for all your dog parent friends with such a beautiful design.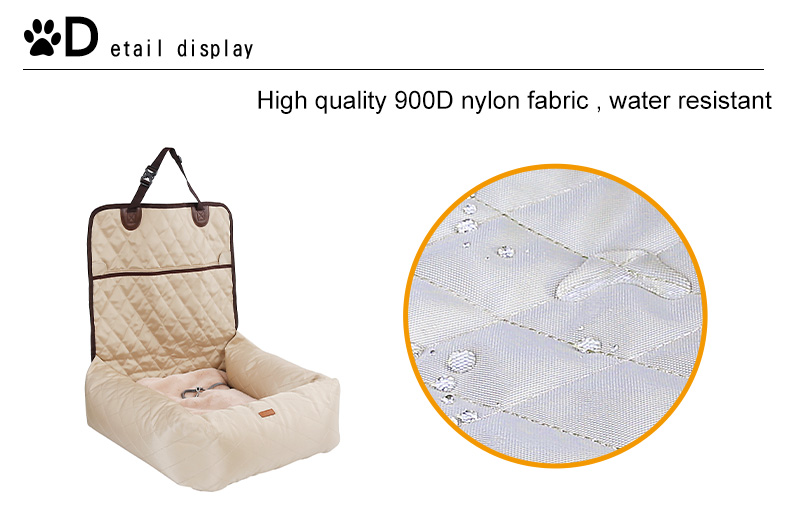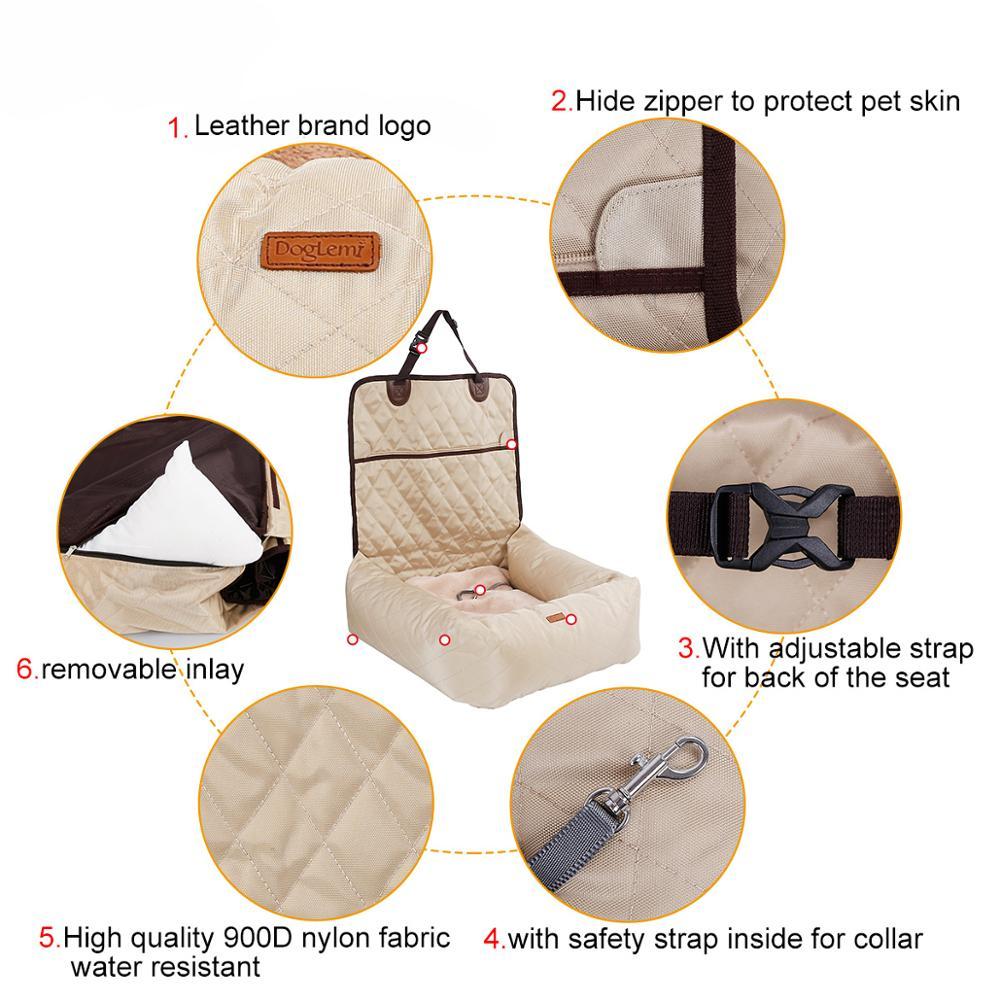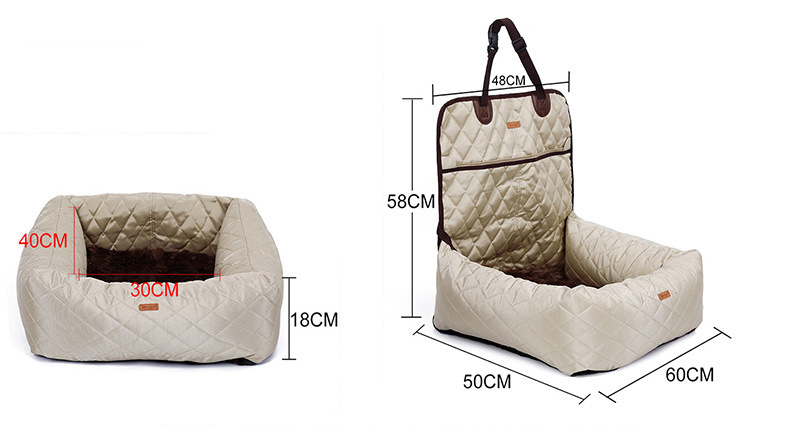 Key Features:
Easy to Clean – Cleaning and maintaining the PupKeister is a breeze. You can wipe it with a clean cloth to remove dirt or put it in the washer.
Lightweight and Portable – Take the PupKeister with you anywhere you'll go, and your doggo will feel loved and comfortable all the time.
Durable and Water-resistant – With PupKeister, you don't have to worry about getting the dog car seat dirty after going to the park or hike. It's 100% durable and water-resistant to keep grimes, dust, and mud from sticking into the fabric, making it look new and clean all the time.
Reversible Cuddly Cushion – Designed to provide maximum comfort in all seasons, the PupKeister comes with a reversible cushion that works for both summer and winter seasons.
Back Seat Adjustable Strap – For added security, we have included an adjustable strap to keep the dog car seat in place while you're driving.
High-Quality 900D Nylon + PP Cotton Filling – It's the best material to ensure your dogs are comfortable and relaxed while traveling. This material also provides excellent durability so that you'll get your money's worth.
Anti-Slip Bottom – And to keep your dog's car seat safety for your dogs while driving, we have added an anti-slip bottom velcro to prevent slipping or falling while the car is in motion.
Specifications:
Color: Beige, Grey, Black
Size: 23.62″L x 19.68″ W x 22.83″H
Material: 900D nylon + PP cotton filling
Suitable Breed: Cats / Small / Medium Dogs, smaller than 13.5kg
Feature: Indoor/Car use, Front/Back seat use, easy to wash, Summer/Winter use mat