Relax Your Dog While Your Drive with DoggiLush
Do your fur kid love to travel but struggles to get comfort on the passenger seat? If yes, then our DoggiLush Dog Car Seat is the best solution to calm your pet while you drive.
This dog car seat is a booster seat that keeps them safe and sound while the car is in motion. We know that dogs often display hyper behavior in this kind of situation, which could be stressful to some pet parents while driving. Therefore, we created a simple solution that will settle down your fur baby and enjoy every minute with them. It's 100% SAFE and comes with an attached safety hook to keep your pooch restrained and comfortable no matter how far the adventure is, so you can take a worry-free ride.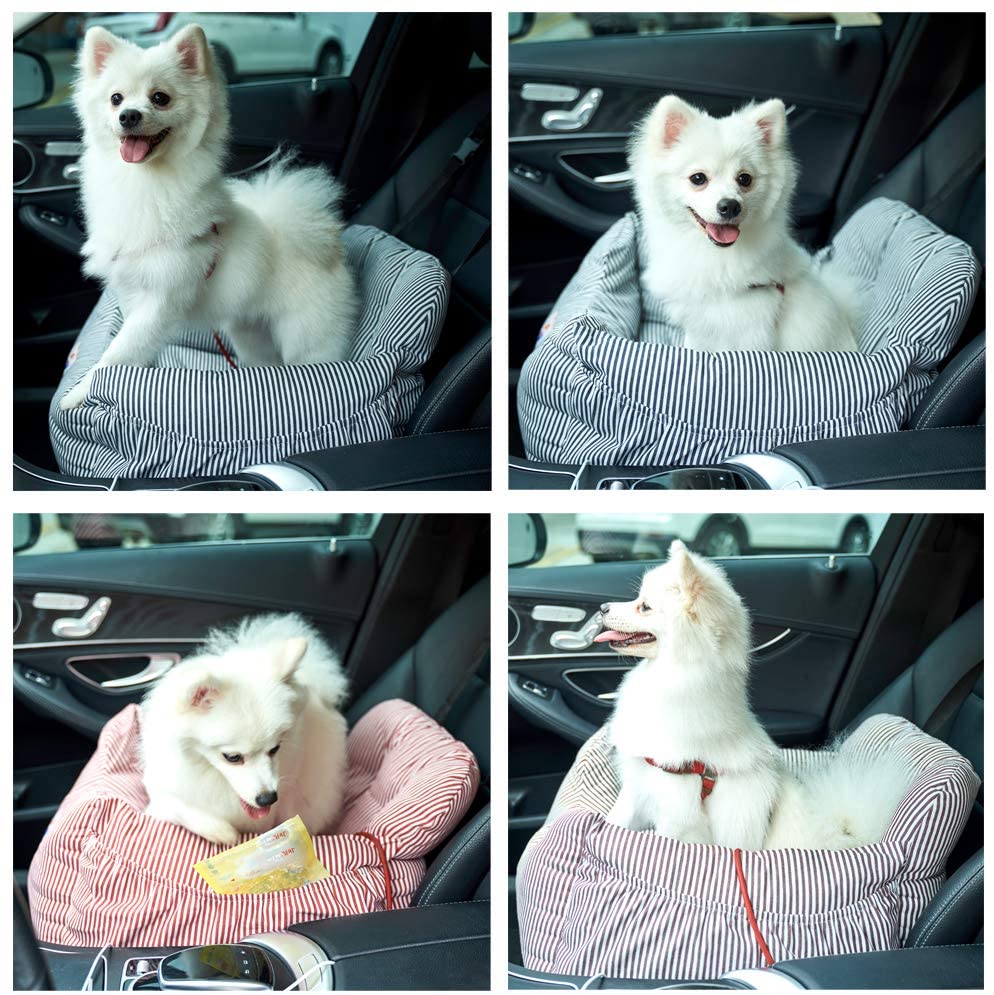 Providing a Soft, Plush, and Comfortable Spot for Your Doggos
The DoggiLush is made of high-quality, soft, and comfortable materials that are not irritating to dogs. The inner cushion is filled with PP cotton and non-woven fabric that provides a "soft as a cloud" place for your dogs to rest, play around, and settle down while you handle the wheels. It keeps them steady and stress-free so that you can focus on getting to your desired location safe and sound.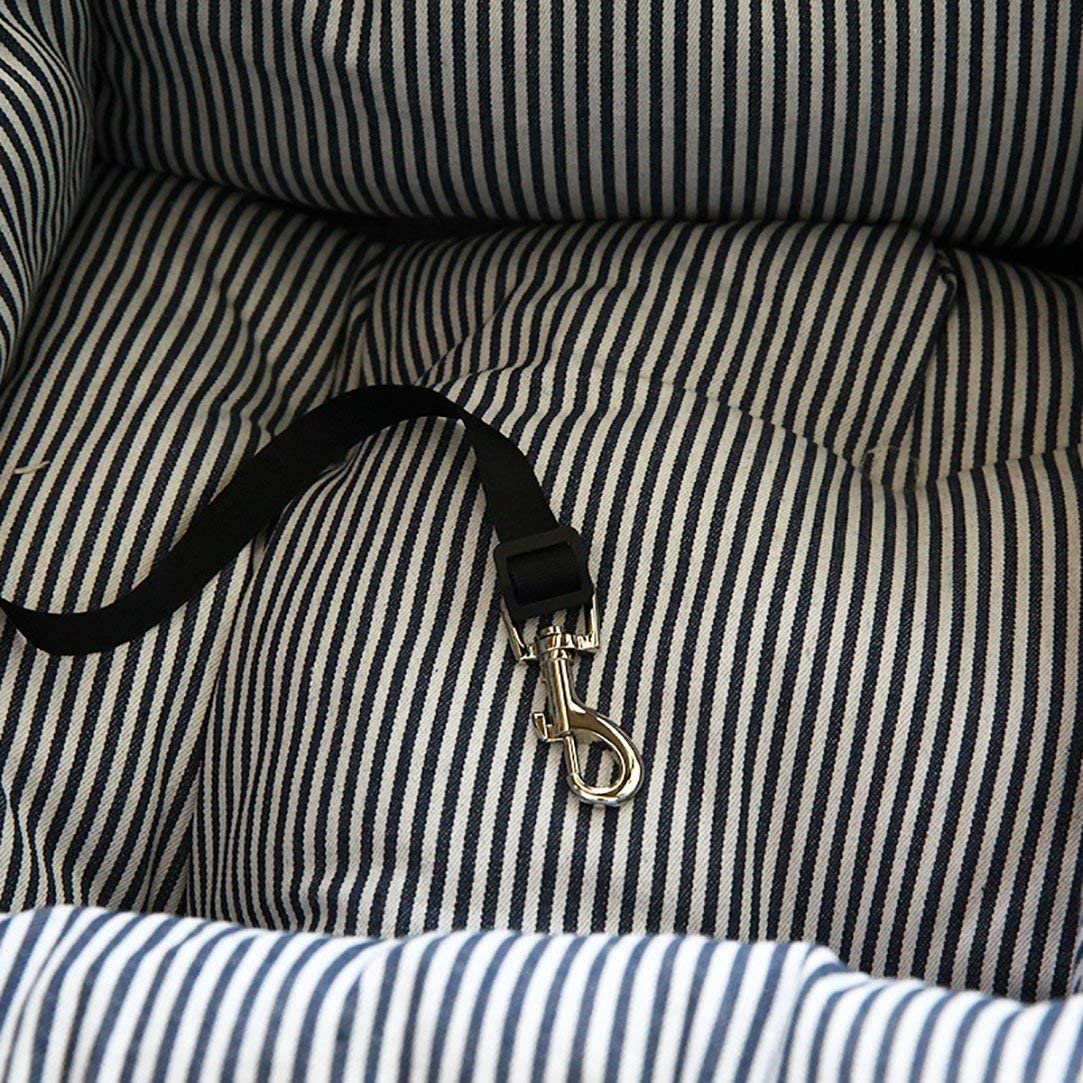 Made for Pet Parents' Convenience
EASY TO INSTALL – In under a minute, you can easily install a comfortable place for your pet in the car without putting too much effort. This dog car seat can also be removed by unbuckling the straps and carrying your cozy pet from the car to the house without even having to disturb your pet while they sleep.
DURABLE & LONG LAST

– Using a bite-resistant, strong, and durable material, the DoggiLush is set for lifetime of use. It even comes with a "back flap" to protect the back of your car seat as well as a waterproof flap that clips onto the bed for those days when swimming or playing in the mud is a must.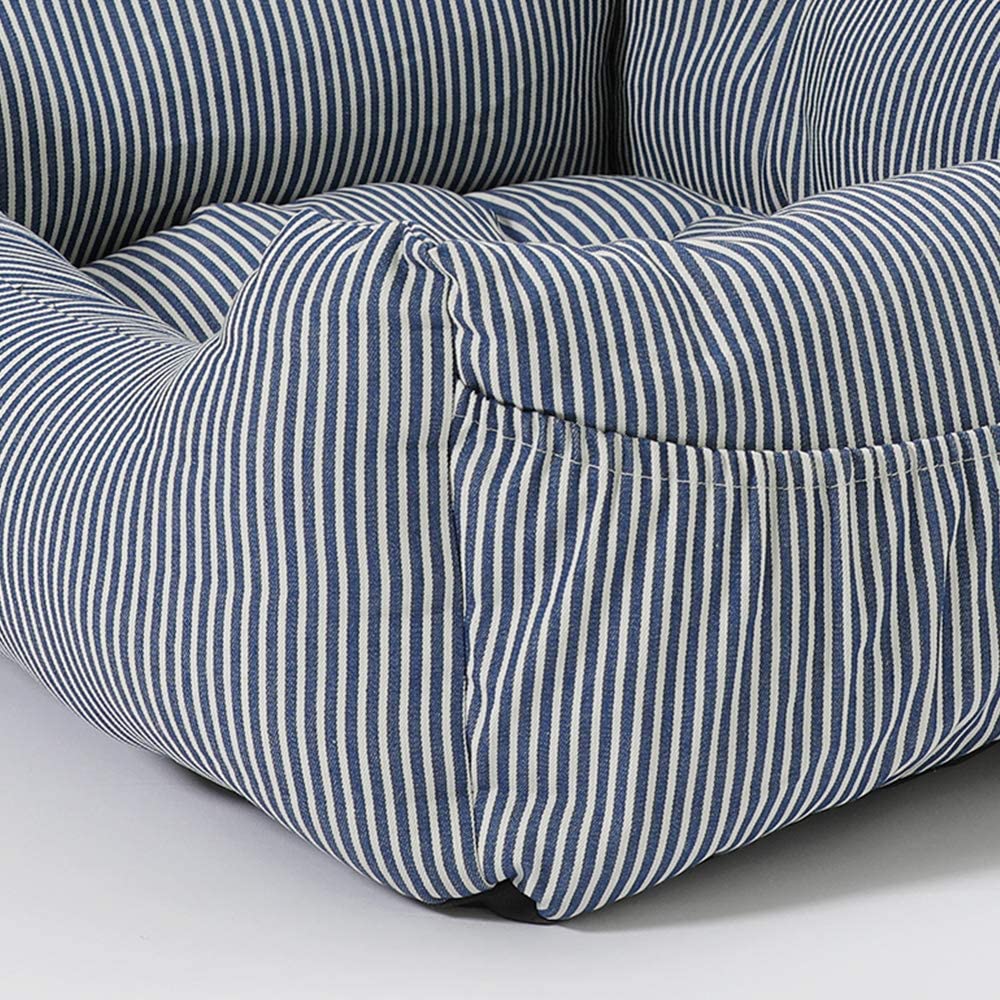 Features
✓ Filled with the highest quality PP cotton which is a non-woven breathable fabric that anti-pilling, anti-distorting, anti-static, and environment-friendly.
✓ Oxford Cloth Waterproof and Anti-Slip and Anti-wear Base
✓ Soft and plush for the highest standards of comfort
✓ Side pocket on both sides
✓ Safety belt to keep your pet secure
✓ Suitable for SUV's and small cars
✓ Easy to install and easily portable
✓ Prevents pet hair and paws from dirtying vehicle seats
✓ Attached hook that you can attach to the collar so you can easily secure your pup in his seat
✓ Machine Washable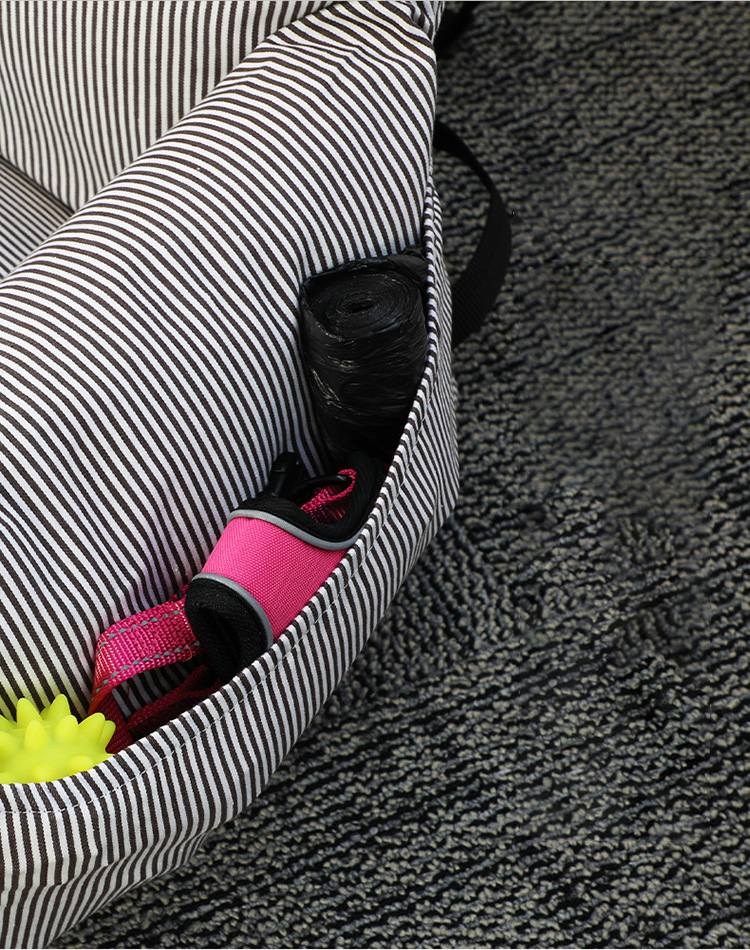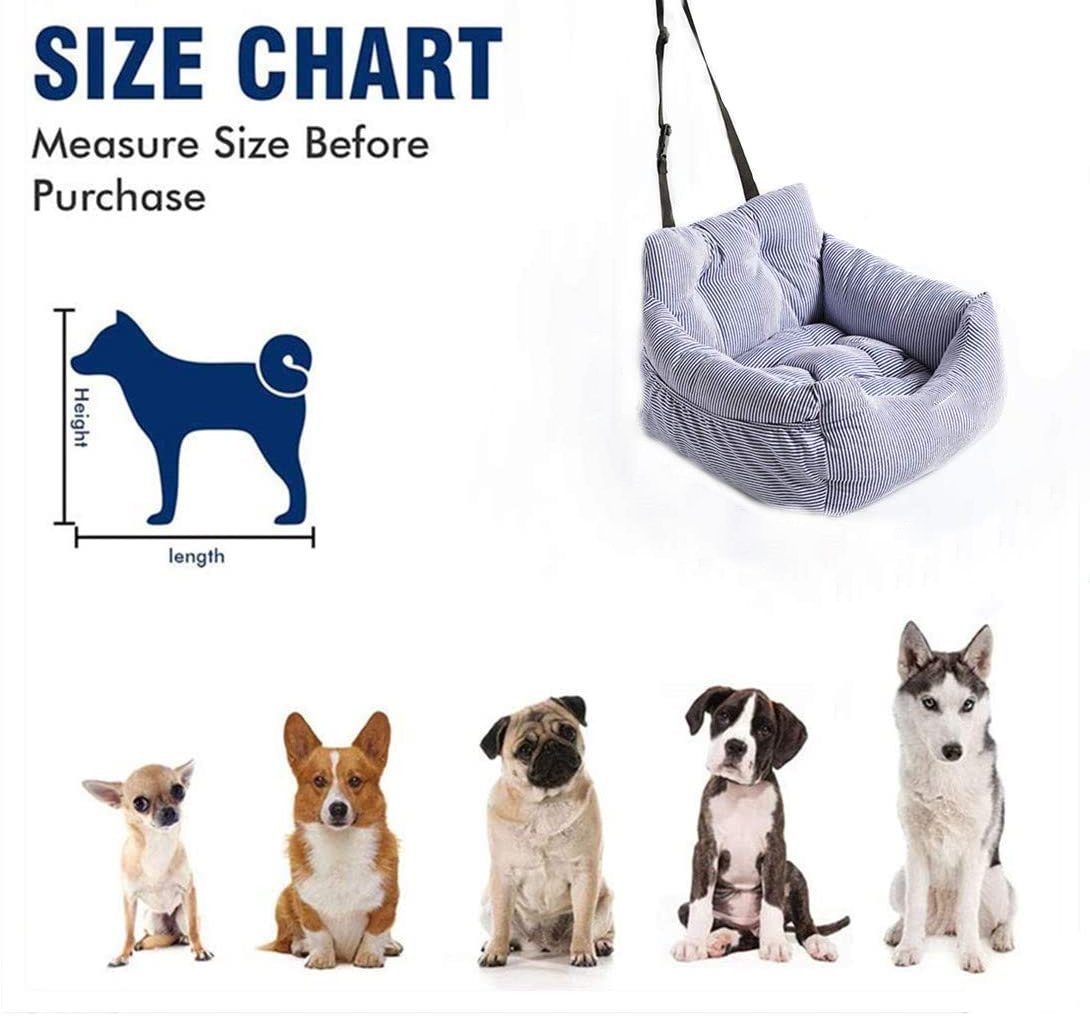 For pets up to 30 lbs
✓ Size: One Size 19.68″ W x 21.65″ L x 13.77″ H
Three steps to disassemble and wash:
Take out the cushion
Unzip
Take out the pillow