You and your dog will love our dog safety car seat!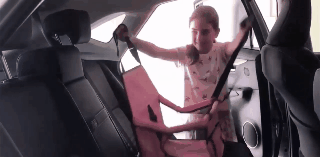 Secure your furry friend every time they ride with you. The Kpups Dog Car Seat protects your pet, making them feel safer and comfortable. With its raised solid foam seat, the booster gives your furry friend a real treat and a better view out the car windows to help contain their hyper behavior while traveling. Our dog car seat boasts a side pocket that is handy for storing leashes and other small items for more convenience.
Boost the safety and fun of road trips for your pet with our Kpups Pet Protector Seat For Cars.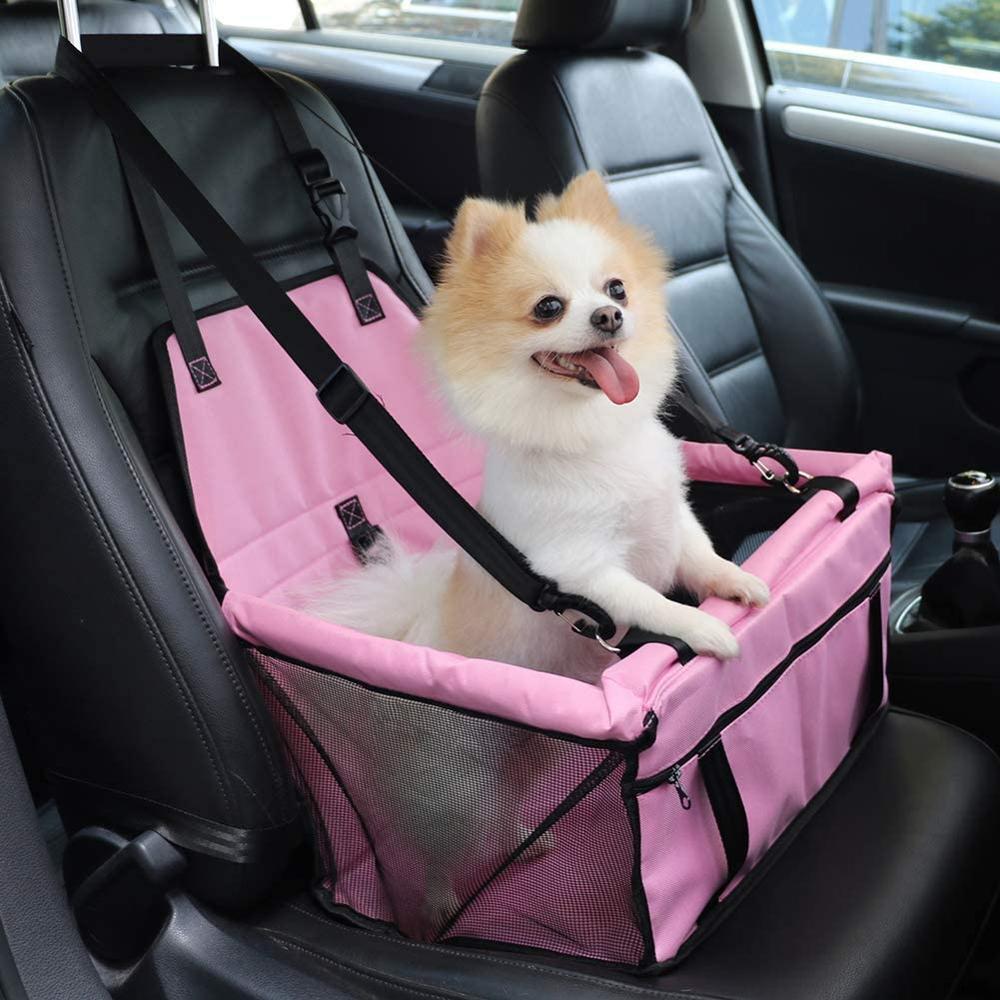 Product Highlights
Reduce Restraint & Anxiety- Yes, with KPups, you don't have to worry about your dog's hyper behavior while traveling anymore! Our dog booster seat will come in handy for your travel with no anxiety—keeping your dog settled, relaxed, and comfortable while you handle the wheels.
Prevent Your Dog From Falling- Our back and front dog car seat have four-sided coverage that prevents your dog from falling as you pull the brakes. This feature creates a safe place for your dog to lounge as they patiently wait to arrive in the location to play and run around.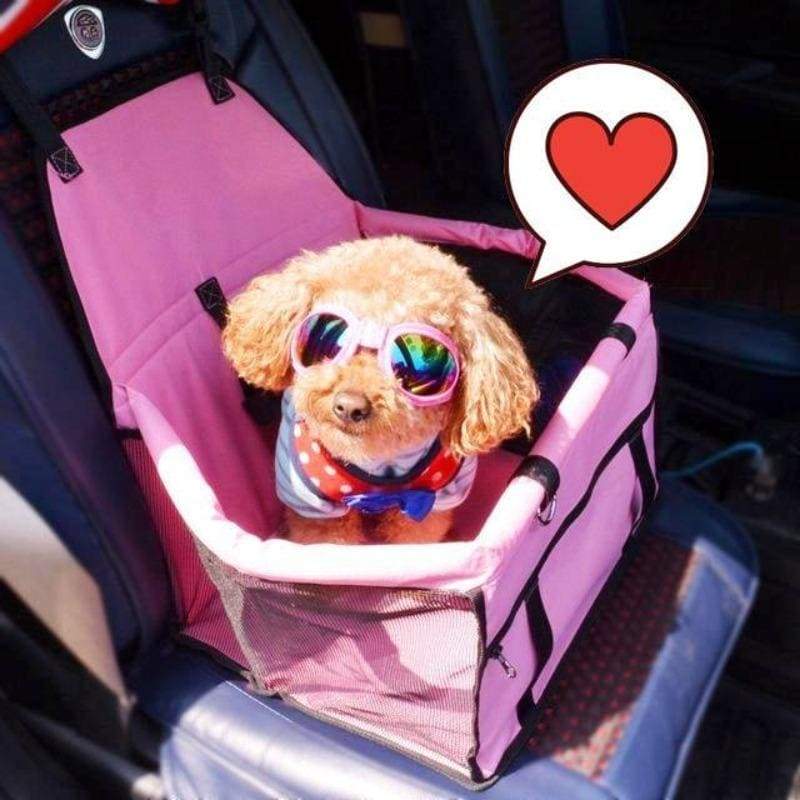 Concentrate On Driving With Our Dog Car Seat – The Kpup Dog Car Seat is made with three safety belts (two fixed between the headrest and the chair, the other attached to the chair's back, the other booster seat to prevent it from sliding in the car). That way, you're assured that no matter how far or how fast your traveling may be, your dog is 100% safe in the backseat.
A Must-Have for a Stable Pet Travel – With the safety leash firmly attaching the carrier in position, our dog carrier can get your puppy to stay in the seat stably, reducing your distractions during the drive. It also creates stress-free travel for your pets, keeping them steady and settled as you travel.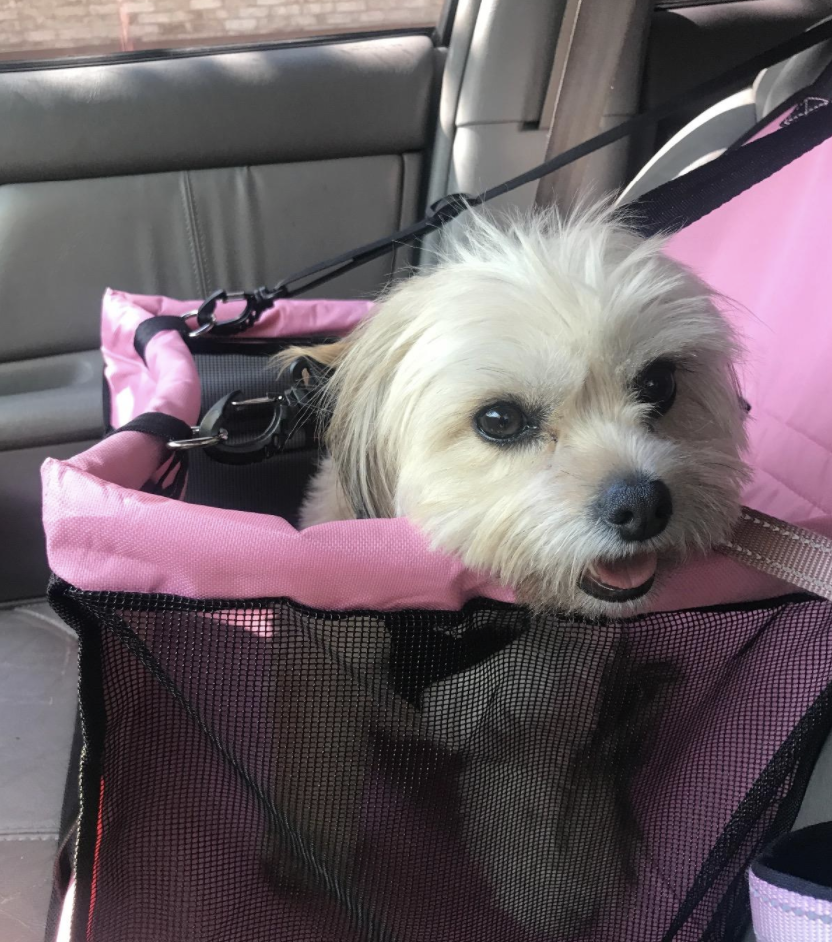 Easy Assemble Foldable Dog Car Seat – With Kpups, you don't have to spend too much effort installing or maintaining the dog car seat. Its detachable board makes it easy to clean, and the shape of the car seat does not change after cleaning. Therefore, you're assured that the Kpups will stay good as new as you use them no matter where you go.
Excellent Design – A zippered front compartment is convenient to store food and toys. The safety belt prevents dogs from jumping out, making it one of the Best Dog Car Seats for 2021.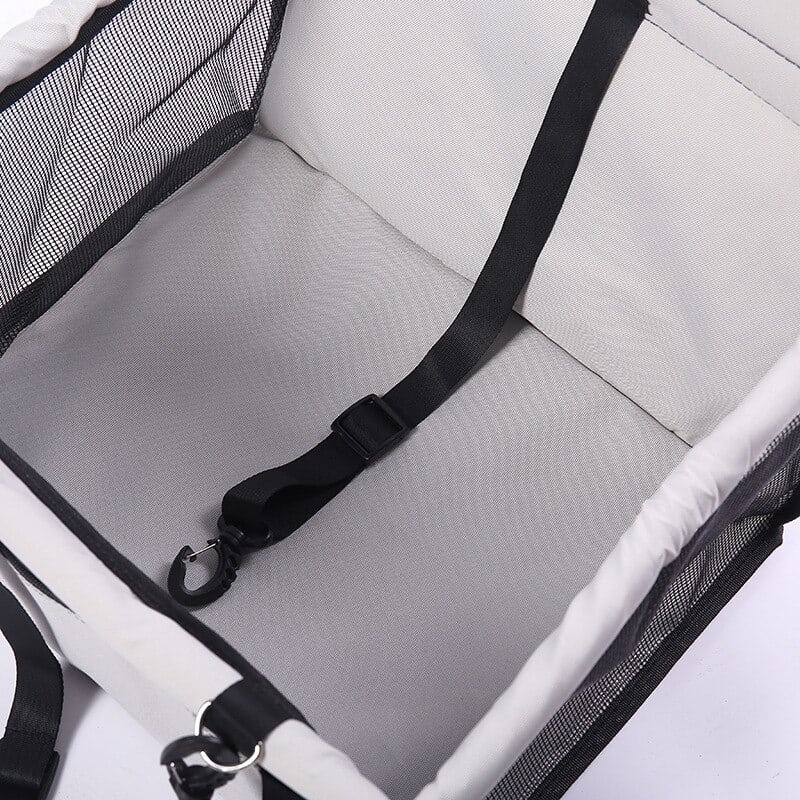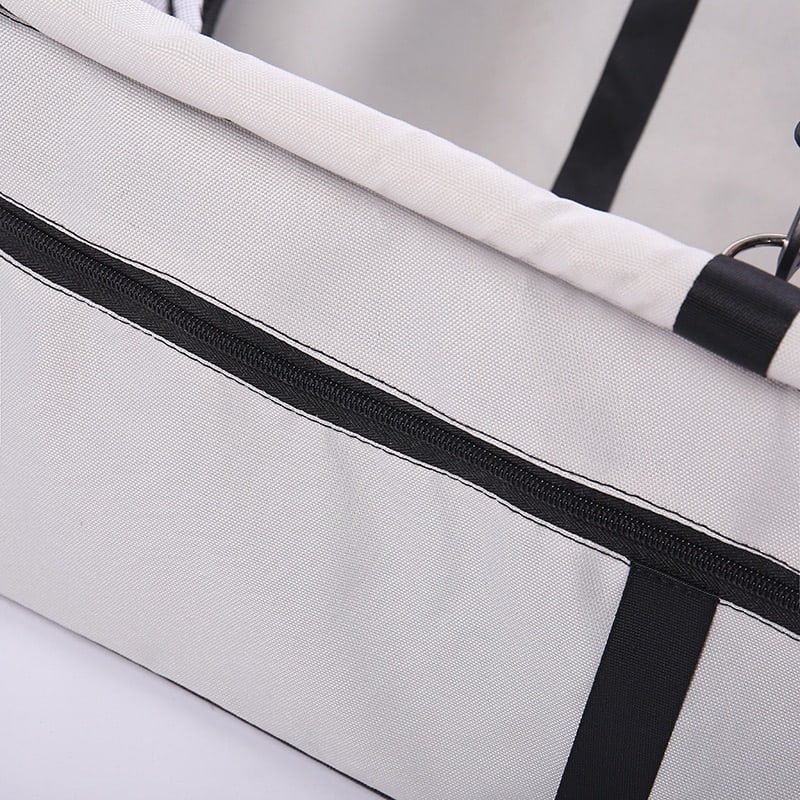 Other Features:
For Small Dog Car Seat – This 40 X 30 X 25 cm dog car seat is suitable for dogs, cats, and other pets that weigh around 14 lbs/6 kg. Our Kpups Dog Car Seat is perfect for taking your furry friend with you on the road, keeping your pet safe and secure when driving.
Adjustable Straps – The Kpups Dog Car Seat comes with straps that fit most cars, trucks, and SUVs—transforming any space in your car as a comfortable place for your pets to lounge and relax. Don't worry about dirt, dander, or claw marks on your seats. You can use a damp cloth to wipe the dirt.
Premium Quality- Our Kpups Dog Car Seat is built from high-quality, soft padded material and is durable, breathable, and made to resist tearing while being a comfortable dog carrier.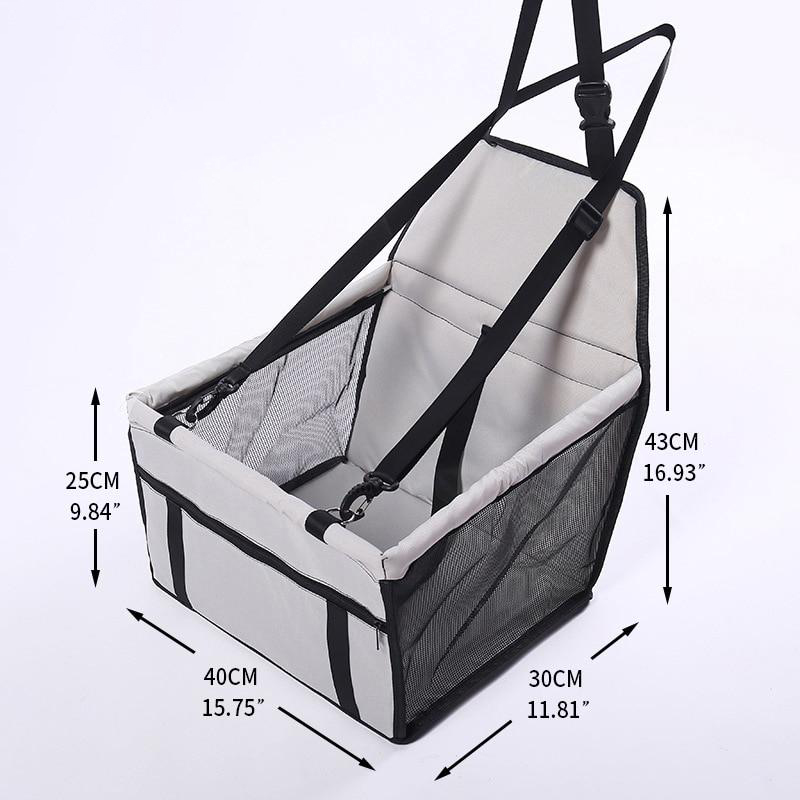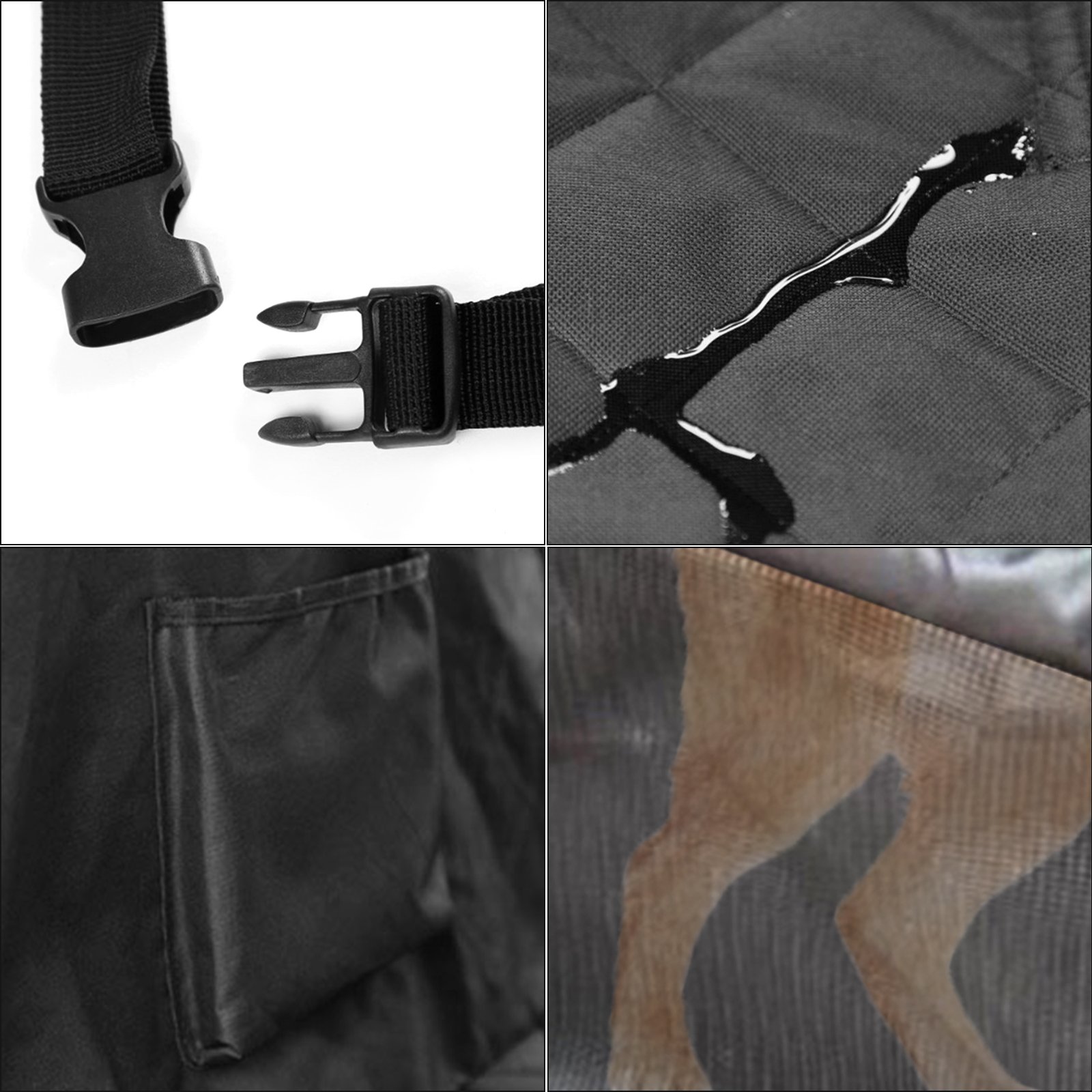 How to use our Dog Car Carrier?
Our Dog Travel Seat is adjustable so that you can set it up in just a matter of seconds without any trouble. Our product is suitable both as a dog car seat for medium and small dogs.
First, pull the product out of the package and open it up.
Then insert the rods in the inside folds to create the boundaries stable and supportable.
Now, buckle up the dog car seat carrier to your car seat with its hammock style, so you are ready to go with your puppy car carrier.
Product Features
Ensures Your Friend's Safety – It protects your pet from falling off the seat when you apply brakes.
Easy Fit in All Cars – Excellent design to easily fit for various cars and easy to install.
Convenient Adjustability – Adjustable nylon belt fits according to the size of the pet.
Breathable Material – The breathable material in our Puppy Booster Seat makes it comfortable.
Protects Cars – Protects back seat from dirt, spills, scratches, dander, hair, fur, and other mess.
Built Material – Made of high-quality oxford cloth and wear-resistant material, making it durable.
Security – Our Puppy Car Carrier is a fully Secure Dog Car Seat making your friend feel safe.