Cushioning Your Pet's Step The Fluffiest Way Possible!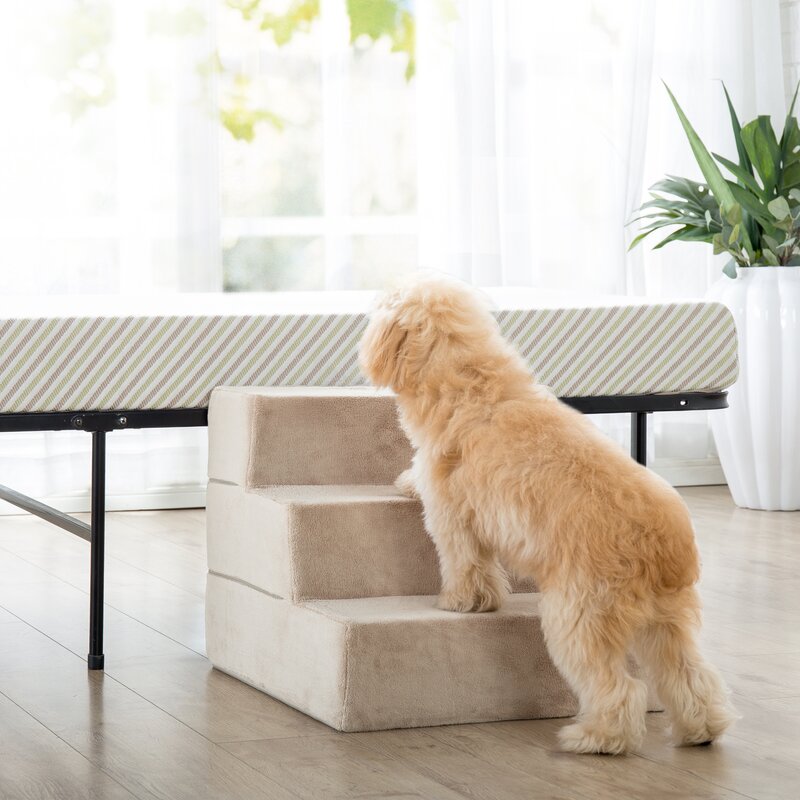 You may not see it yet, but your pet's activities may be increasing their risk of developing joint issues in the future. 
🐶🐱🐶🐱🐶🐱🐶🐱🐶🐱🐶🐱🐶🐱
Although pets are built to make big jumps, constantly leaping from higher spaces can put a lot of pressure and strain on their joints. Healthy, young dogs may not show soon, but when they hit a more vulnerable age, the results of impact sustained overtime become more evident.
You can protect your pet's joints as early as now – with the help of the PluffToe fluffy dog ramp. 
This ultra-soft dog ramp is created to provide both assistance and comfort for your cats and dogs. Now, your pets won't have to endure the impact of leaping and jumping. With the PluffToe dog ramp with soft cover provides cushioning and protection every step of the way. 
PluffToe Works Best For:
🐾 Cats and dogs who love climbing higher spaces. 
🐾 Pet owners with elderly dogs who need assistance. 
🐾 Pets who love snuggling and traveling with you. 
🐾 Dogs and cats who are sporting an injury. 
🐾 Pet owners with both baby and big pets.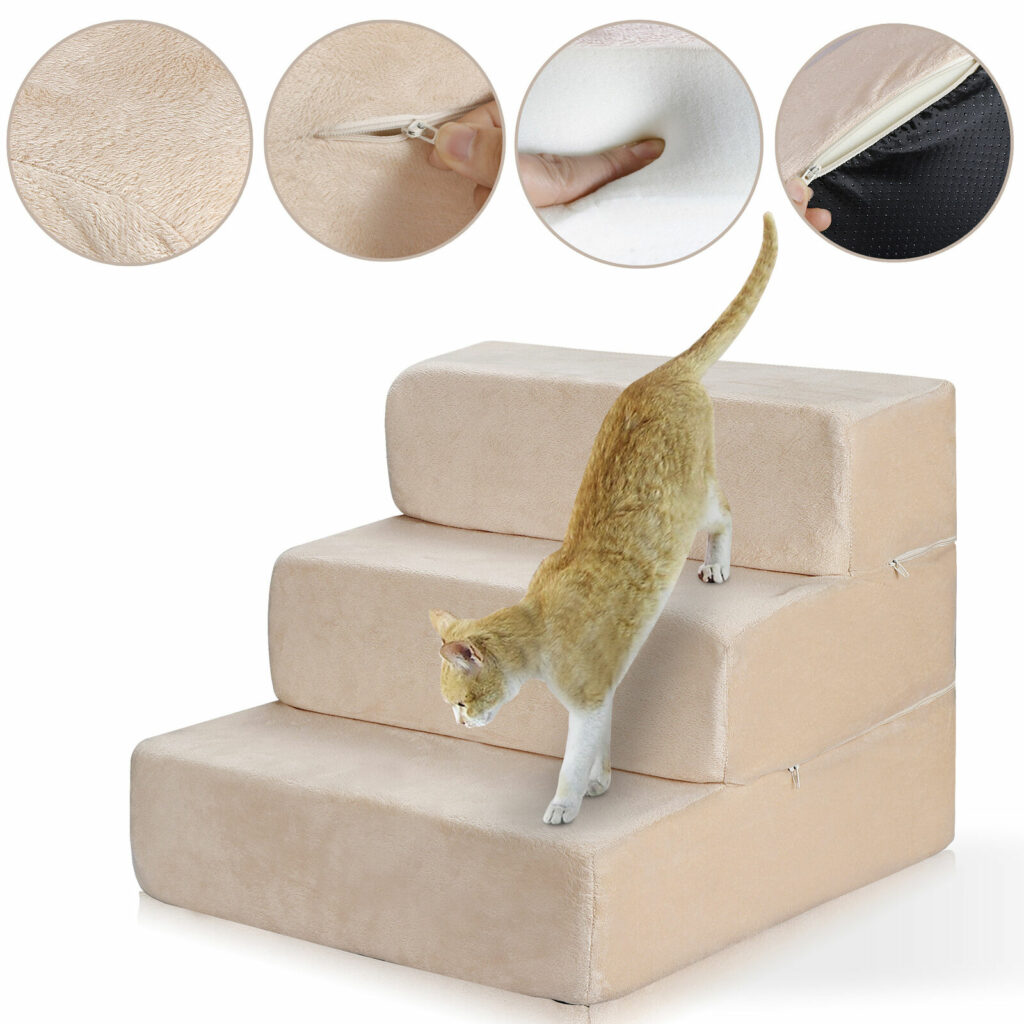 Features:
【Light Weight & Heavy Duty】 – all foam construction,3.5 LBs ultra light weight,but can hold over 24 LBs.The stairs are easily moved from room to room.
【Soft & Cozy for Pets】 – Internal filling foam can be used as a pet sofa,your little friend lay down on it,won't be hurt by the harder material like plastic.
【Intimate Design】 – Designed with comfy micro suede cover has good anti-pressure and anti-slip.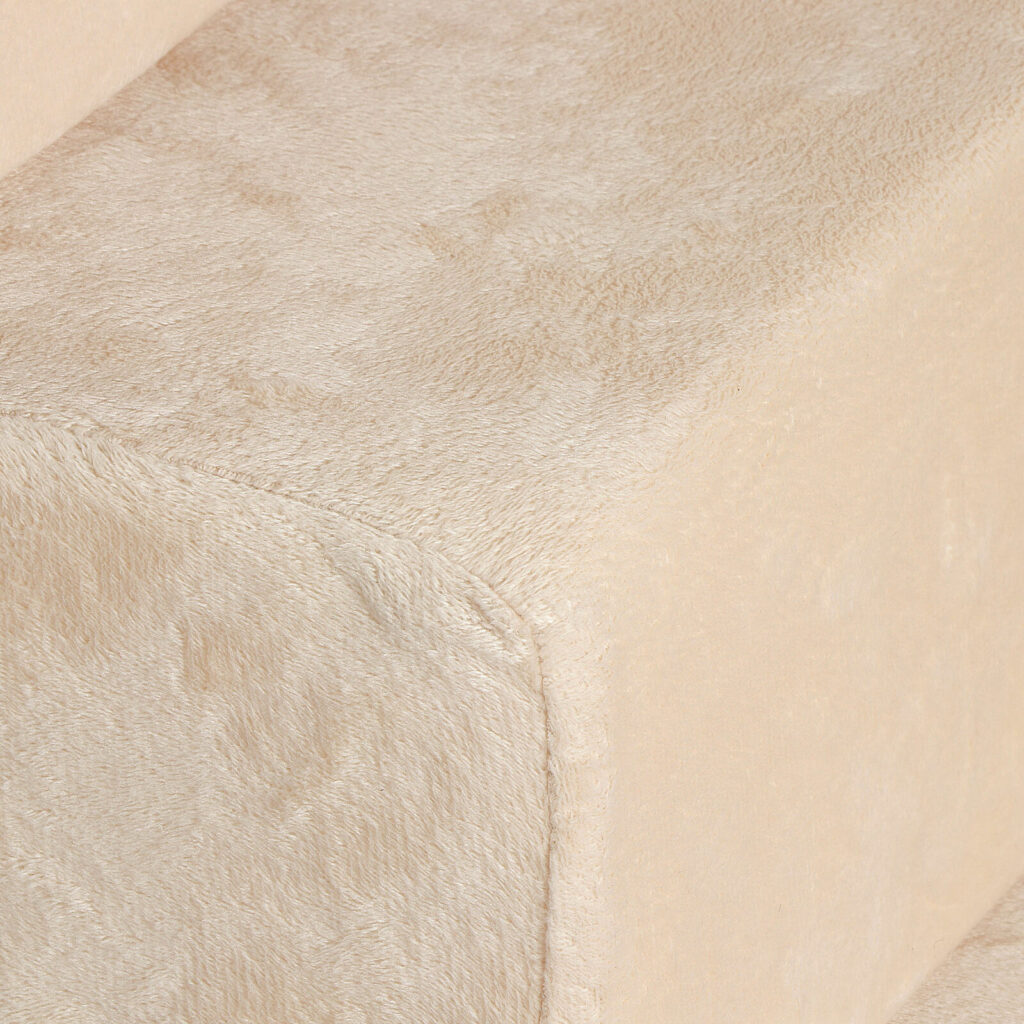 【Easy Maintenance】 – Removable and washable comfort cover ,Use mild detergent is easy to clean
【Widely Use】 – Give your pet back their independence and allow them to easily access couches, ledges & hard to reach spaces that they struggle to climb.
【Easy Setup】 – You can quickly and easily install it. Assembly fittings offer enough stabilization and safety. Help small dogs and cats play sports indoor, especially rain and snow,
【Ideal For Hurt/Older Pets】- Injured pets deserve the pain-free comfort.The pet stairs are perfect for older Dogs and/or cats, especially ones recovering from an injury or with hip or joint issues.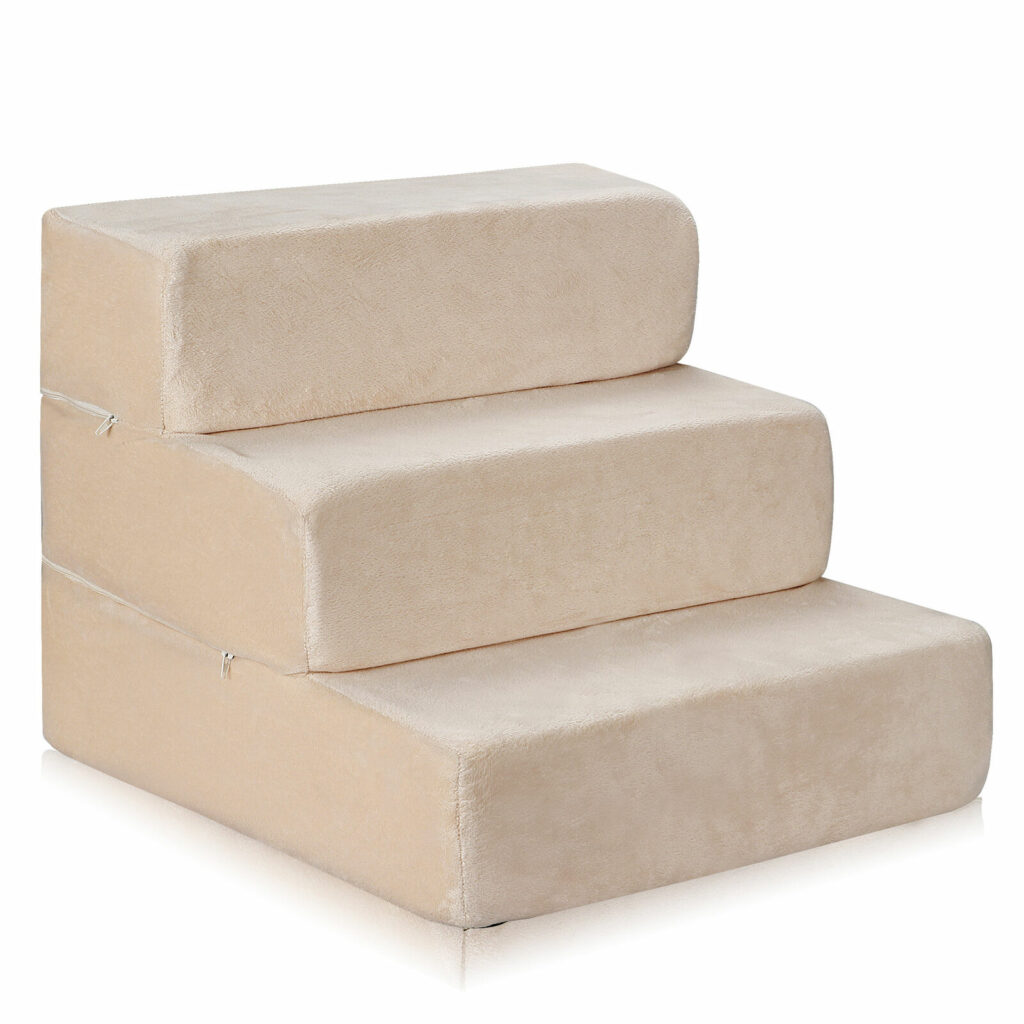 Specification:
Dimensions:18 x 18 x 15″
Max capacity:24 LBs
Net weight: 3.5 LBs