Make Each Step Easier for Your Dogs with the ArbiSteps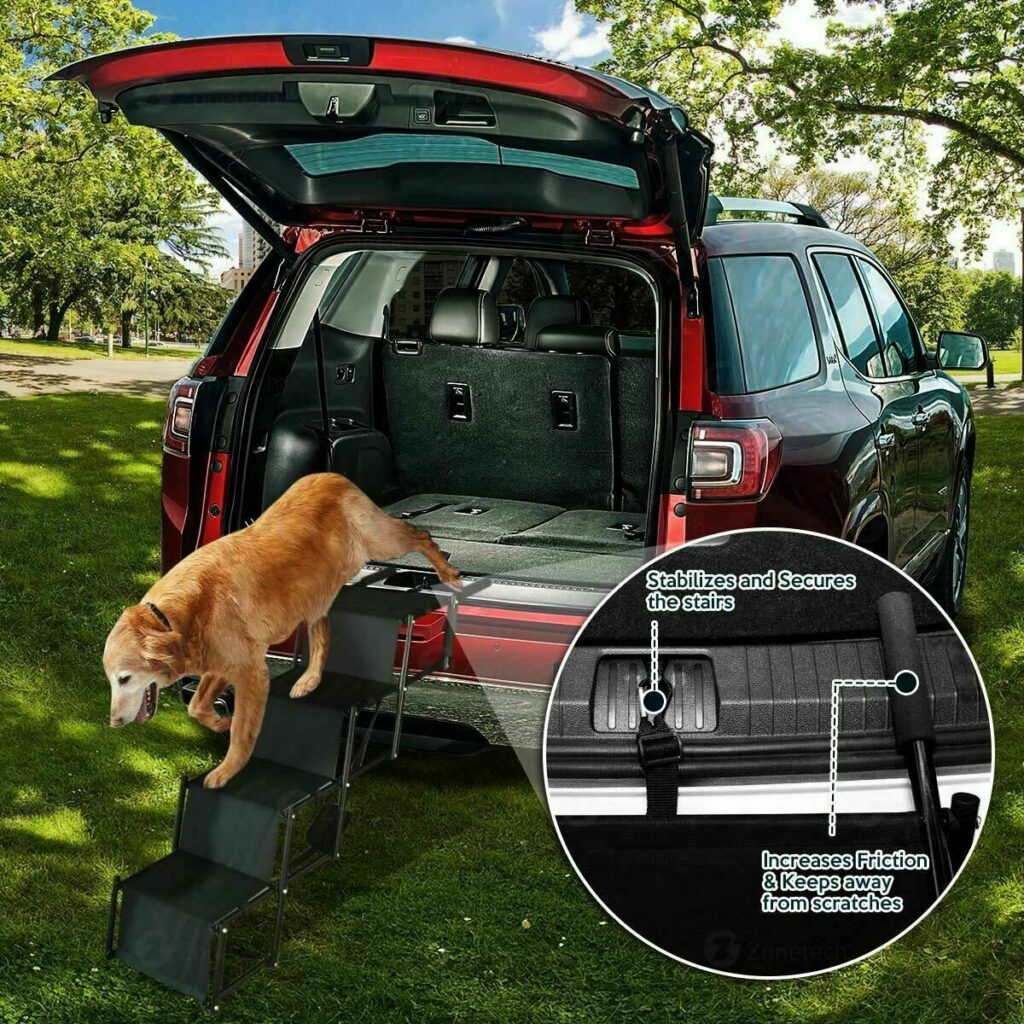 Both small and large dogs suffer extreme impact on their joints every time they jump on high surfaces. These undue stress on joints can lead to more serious joint conditions such as arthritis and joint pain that come with age. If your dog is young and has no problem leaping from high spaces, a foldable dog ramp may not be under your radar. But vets highly recommend dog ramp steps so pet owners can protect their pets from preventable joint and back injuries. 
The ArbiSteps is designed to provide safety and cushioning for your pet's every step. Your pet's new safety must-have, the ArbiSteps is another product that will show how much you care for your pets.
The ArbiSteps Is The Best Choice If You…
Have small dogs who love taking big leaps and jumps. If you are planning to train your dogs to scale up furniture in a safe way, the ArbiSteps can help.
Big dogs who carry significant weight. Got a big dog who sometimes struggle when it comes to getting up beds, couches and cars? The ArbiSteps can make each step easy for them.
Have furniture and car that can be challenging to climb for pets. Does your car come with a big build? Do you notice that your pets are having a hard time climbing up? The ArbiSteps can make even tall surfaces accessible for your furbabies.
Want to prevent any injury from happening. Prevention is better than cure. The ArbiSteps prevents joint injuries from happening.
Have old dogs who need assistance. Old dogs are prone to getting injuries so it's helpful if steps become more manageable for them.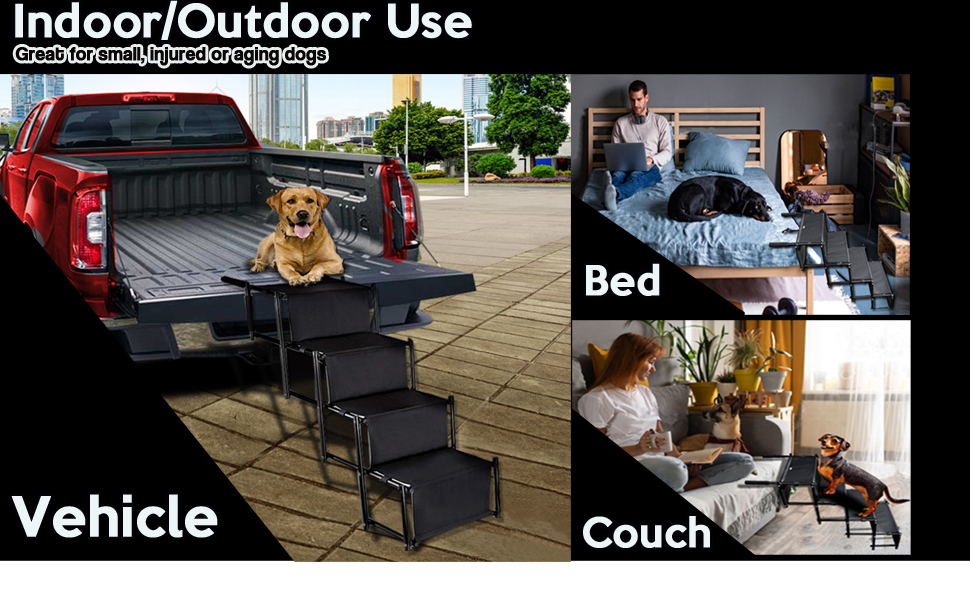 🐶
ArbiSteps Features 
► The dog ramp with anti-slip foundation – The ArbiSteps pet stairs is equipped with anti slip rubber grips to keep your pets, especially large one very steady. With built-in safety fastener to latch on tailgate will also provide extra assurance that your pets won't get wobbly steps.
► ArbiSteps come with a foldable design making it easy to use. A great pick for traveling with pets, too! ArbiSteps pet stairs is easy to use. The stairs open and closes like an accordion. With this feature, you can easily adjust the height of your ramp to accommodate to your pet's comfort.
► Lightweight dog ramp only weighs 10 lbs! The lightweight feature of the ArbiSteps makes it easy to bring anywhere. A perfect traveling companion for your pets, it can be folded in to a 10 lb-carry-on size. Truly convenient for you and your pet to travel with.
► The best dog ramp for anyone looking for quality creations. The ArbiSteps is made with premium quality environment pet friendly materials to ensure maximum strength and durability for long lasting usage.
► A breeze to clean – pet owners no longer have to deal with hard-to-clean picks. This dog ramp is easy to maintain. Simply wipe the stairs with wet and soapy towel, or you can also hose it clean. and then wipe it clean dry towel after.