Start Bringing your Pets in the water!
When the hot weather starts, it signals another memorable water adventure. Your family and friends are beginning to pack their bags to enjoy the rising temperature, but will you also bring your fur friends? If you plan to bring your pup along and give them the best summer ever, make sure to bring PetSafe. To make sure they totally enjoy while being 100% safe.
PetSafe is your fur friend's life jacket. It also features a top handle for easy rescue in water by boat hook or grabbing, a double-sided harness ring, and bar-tack double stitching complemented with 3M Reflective weaving on the sides and back for extreme safety. With all these features, you'll be confident about your lovely pet's safety making it an excellent investment.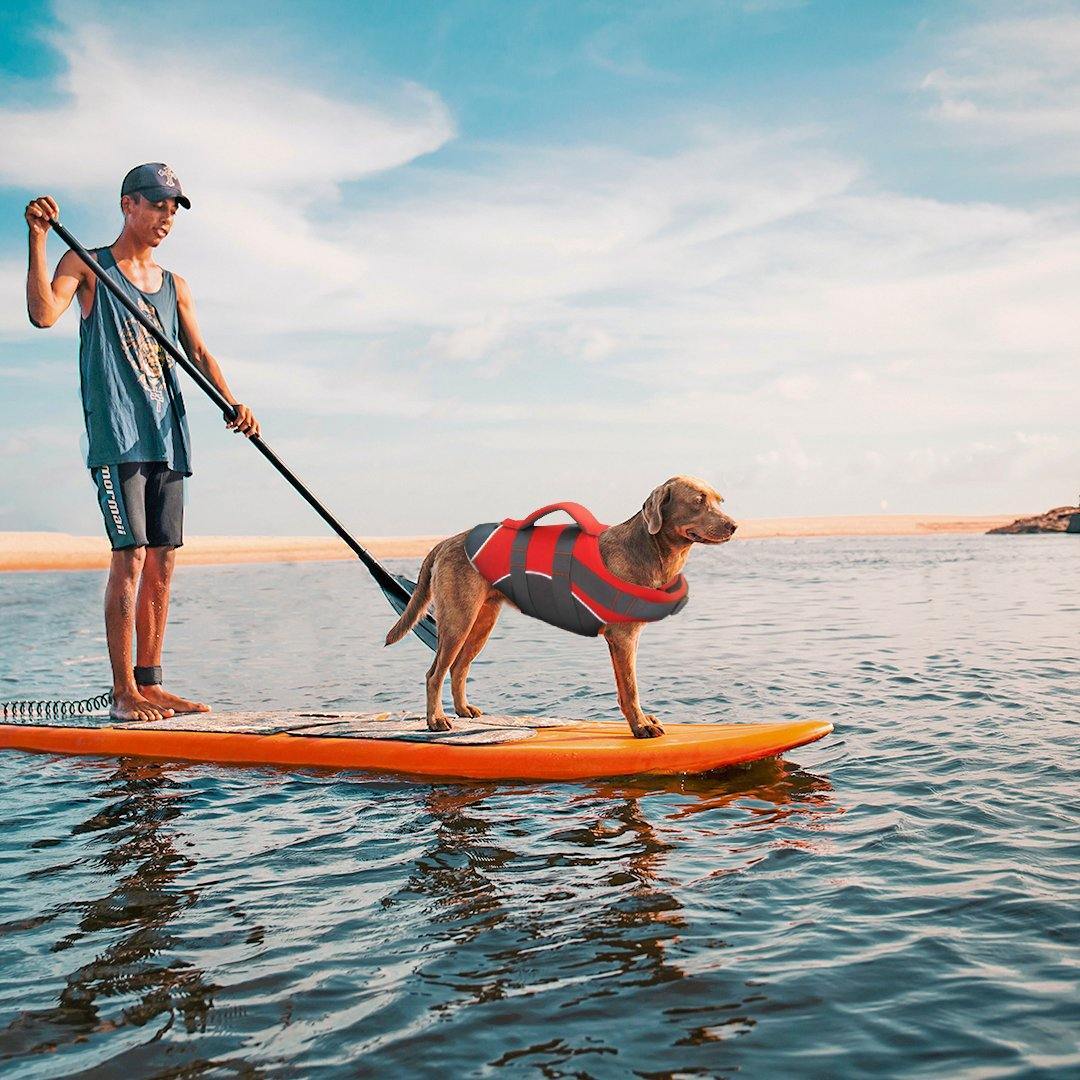 Feature
Fabric Material – This multicolor dog lifejacket is made of tear-resistant oxford nylon, and breathable mesh contributes to properly permeating water out and fast drying.
Soft handle – Top grab nylon handle for easy rescue, you can pick up your dog in an emergency. A D-ring hook is also added for leash use to keep the dog close to you.
Easy to spot – Reflective strip and the bright color to help enhance the visibility of your dog.
Adjustable – Adjustable nylon straps, quick-release buckles, high-quality comfortable magic sticker fastening system around the belly and neck to keep securely fastened.
Attention – When choosing a life jacket, you must choose the right size. An inappropriate size will make the dog resist wearing the life vest. If the size is too small, it will make it difficult for the dog to breathe
Grip design
High-strength hand-held gripper, strong and durable.
Breathable and comfortable
Selected materials, soft and comfortable, no hair pulling, no damage to the skin, elastic, environmentally friendly, healthy, light, and breathable
Portable socket
The convenient socket design is convenient to put on and take off, and it will automatically bounce outwards with just a light press. Simple operation, saving time
Explosion-proof punching prevention break free
Effectively alleviate the pressure caused by bursting