Dive Into the Fun 💦🐶☀️
It has been proven that exercise makes dogs smarter, happier, healthier, and more alert. Their time in the outdoors exercising their physical and mental energies can benefit them in the long run. One of the most recommended exercises for dogs is swimming – an activity that can greatly train their stamina, and their cardiovascular system. However, keeping dogs safe in the water can be tricky. Fortunately, there's PawFloat, a high-quality dog life jacket that will help keep your furbabies safe while they swim.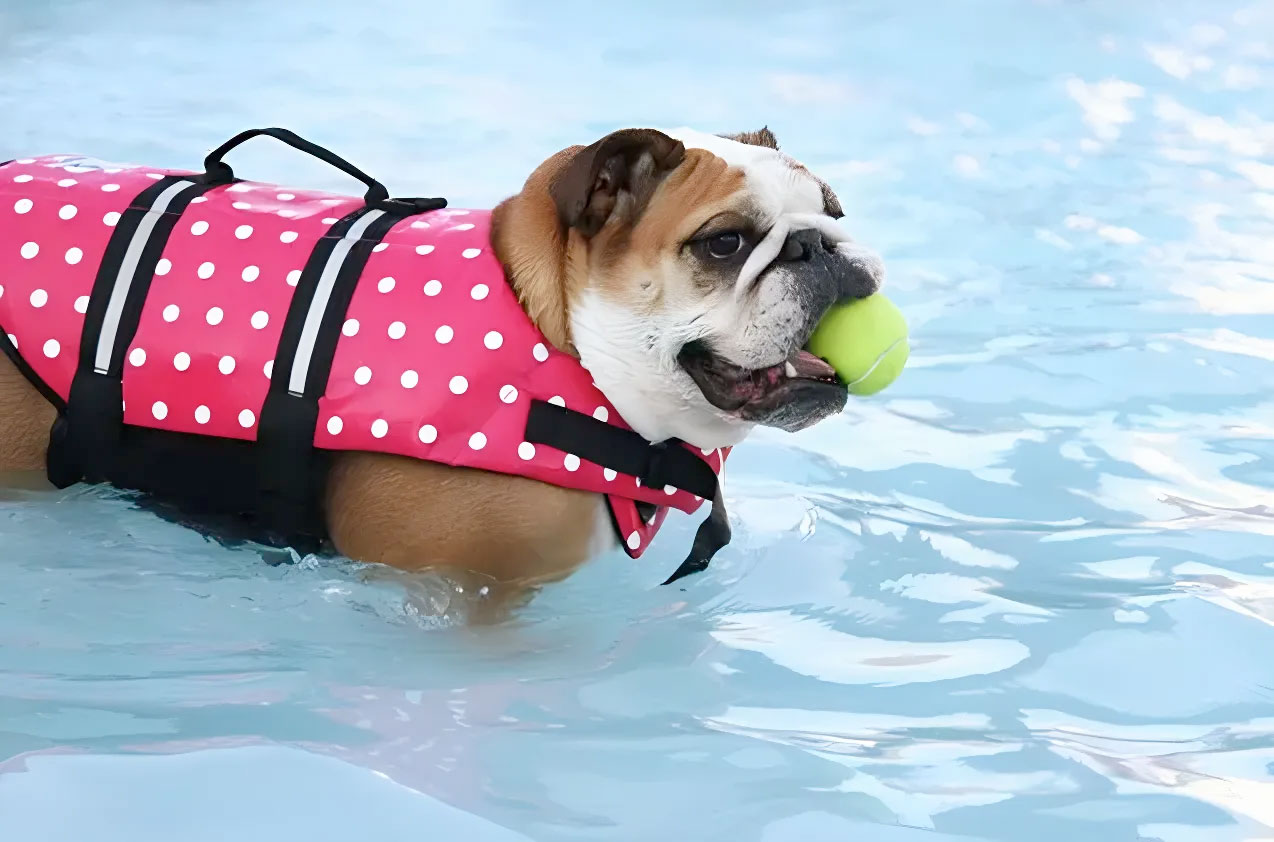 The PawFloat is created with your doggos in mind – it provides everything water-loving dogs need to make a splash during playtime, like buoyancy to keep them confidently afloat, a snug yet comfy fit so they can move freely while they play, and safety features to keep them secure in any aquatic environment.
The PawFloat comes with an updated design that makes this swimming vest for dogs more comfortable, durable, breathable, and 100% safe.
KEY FEATURES
Design to Let Your Pets Move. The sleek design allows your pet to move comfortably in the water. It does not include restrictive straps or buckles that could hinder your dog from swimming effectively.
Provides Better Visibility. The PetFloat comes with four reflective accents and bright colors offer increased visibility so you can always spot your pet in and out of the water. This dog-friendly dog swimming vest guarantees safety all the time.
Designed for Buoyancy: Designed with 20mm thick foam panels for buoyancy. The front panel has a flotation flap that helps support your dog's head and keep it above water.
Comes with Adjustable Straps for Better Fit. The PetFloat comes with three adjustable straps with side-release buckles to help you get the perfect fit for comfort and safety for your furbaby. Your pet will enjoy the buoyancy and great fit of the PetFloat.
Built for Safety. Grab the handle on top and quickly and easily pull your pet out of the water in the case of an emergency. The D-ring on the back allows you to attach a leash when necessary.
THE RIGHT FIT FOR YOUR DOG 
To find the right jacket for your pup, measure their chest, neck, and weight. Then, compare their measurements to the size chart and the Maximum Buoyant Weight listed below.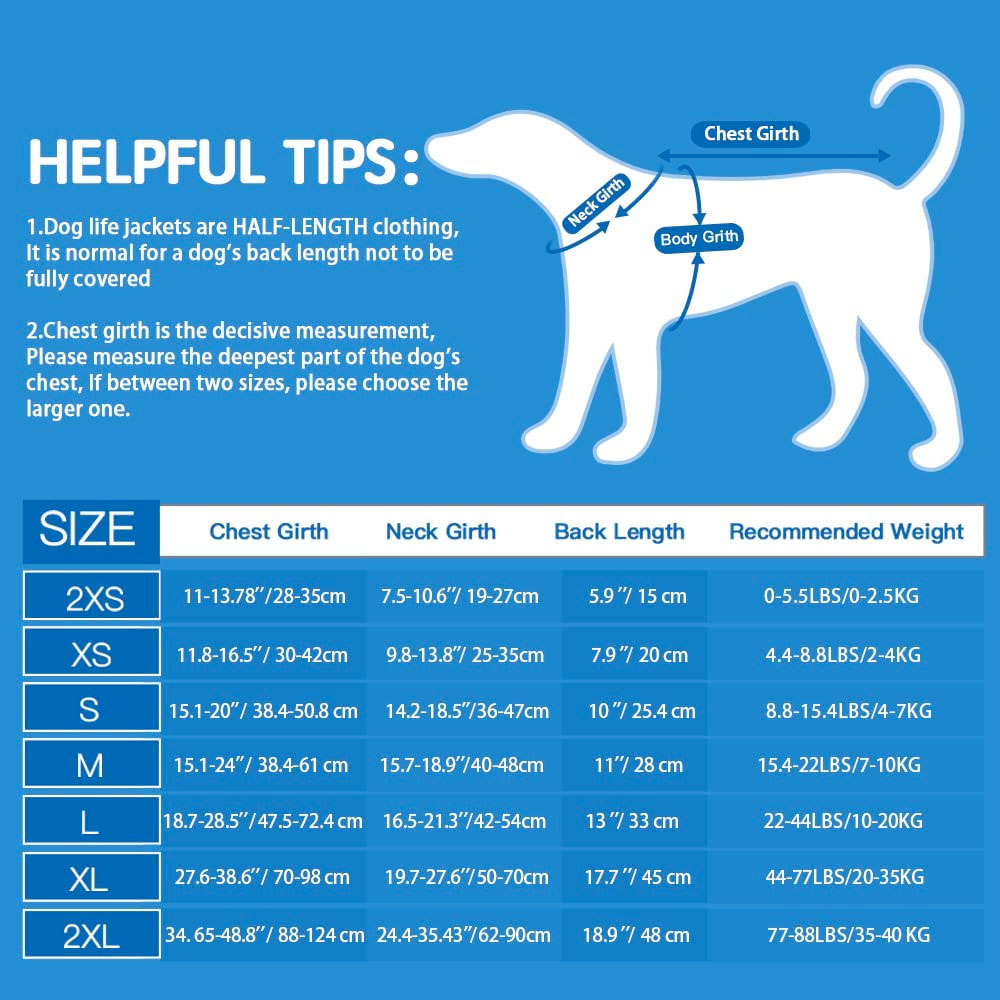 IMPORTANT NOTE: Remember to measure your pet for the paw-fect fit.