Your Partner in Helping Your Doggos Enjoy the Water More
Dogs naturally love water. Bring them to the beach and they come dashing into the water like crazy. Walk along lakes and rivers and they'll be barking, using their puppy eyes just so you can allow them to take a dip. Swimming is an exercise that has so many advantages for dogs. However, when left on the water, dogs can easily grow tired which makes them susceptible to drowning. Don't let the risks stop you from letting your dogs play freely in the water – get them the PanvoFloat dog life jacket.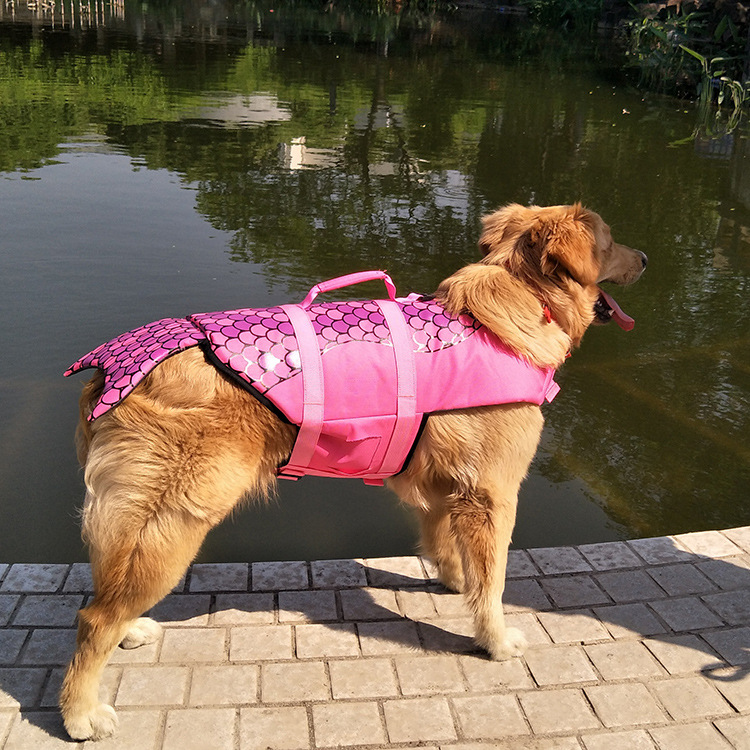 Swim Life with PanvoFloat
With PanvoFloat, your dogs can enjoy their swimming trips in a safe, stylish way. The cute floatie for dogs feature eye-popping, adorable designs that will make your dogs the center of attention. But beyond the aesthetics, PanvoFloat helps dogs swim faster and better in the water. The vest also eliminates exhaustion to significantly reduce the chances of your pets drowning in the water. With the PanvoFloat, your furbabies are ready for the water!
Features
Designed For Safety: These dog life jackets are extremely buoyant, and the front float assists in keeping your dog's head above water. The reflective stripes and bright colors enhance maximum visibility.
Designed For Convenience: The adjustable belt ensures a comfortable and perfect fit for your dog. The quick-release buckles make it easy to put on and take off quickly. There is a handle on top for quick and easy grabbing, and the heavy-duty D-ring hook is perfect for a dog leash.
High Quality: High-grade Polyester Oxford & Nylon Fabric, Mesh Fabric, Pearl Cotton Foam. The Oxford nylon fabric is ripstop, and the mesh fiber allows for quick drying and proper drainage.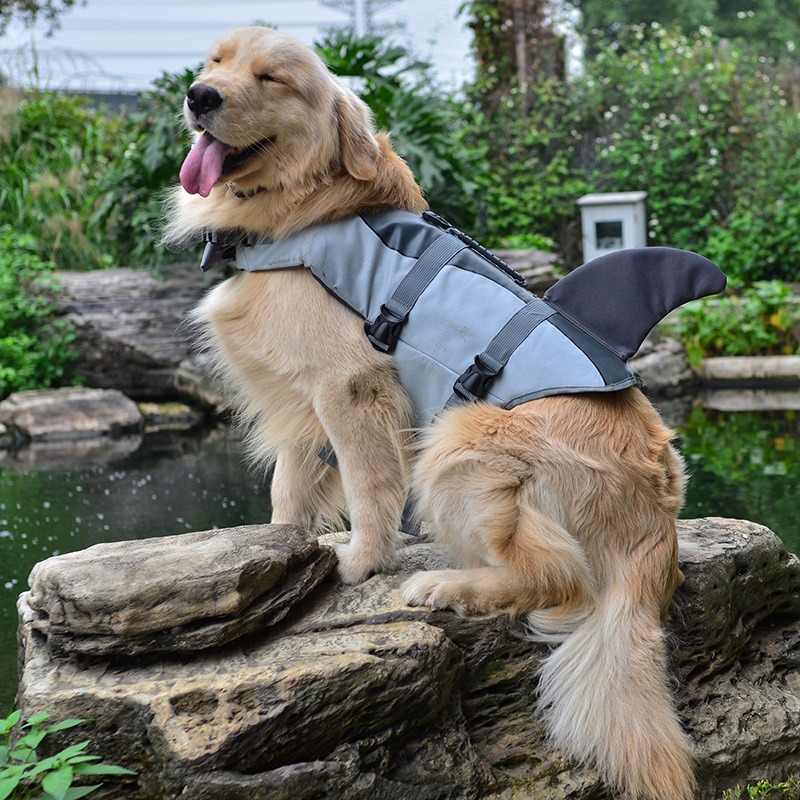 STYLISH & EYE-CATCHING DESIGN
The pet floating jacket is available in fashionable colors and imitates the appearance of a shark to catch people's attention and make your dog the center of attention at the pool, beach, or when boating with you.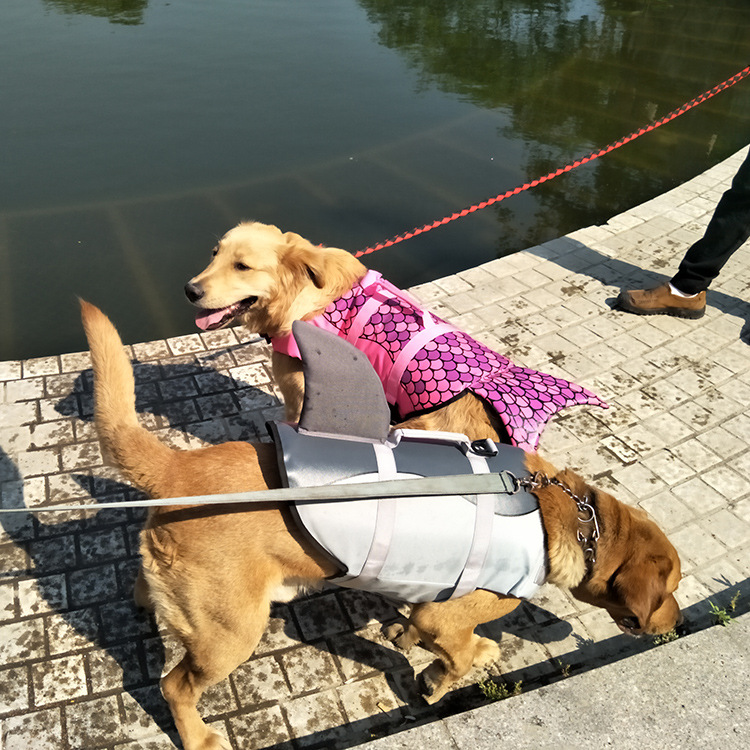 PREMIUM MATERIAL
This canine life vest is comprised of ripstop polyester, nylon, and mesh fabric that allows for quick drying and good drainage. The dog swimsuit provides the necessary buoyancy for them to move freely in the water.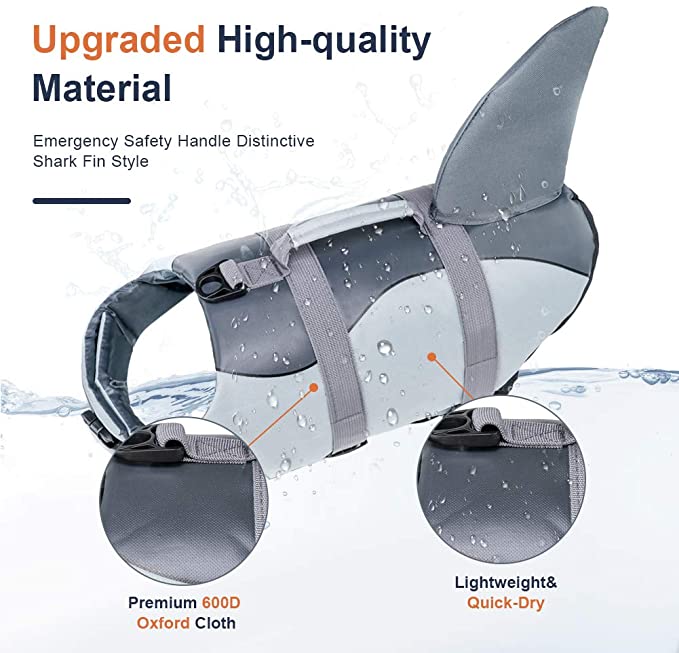 5 Sizes Fit For Most Dogs
The pet swimming vest comes in five sizes. It is suitable for all dog breeds, from puppies to huge canines. Our dog model corgi is wearing life jackets in medium and large sizes.