Automatic Dog Ball Launcher Dog Tennis Ball Thrower Machine Dog Pet Toys

One of the easiest and most effective ways to enter your dog is to offer them a delicious reward. If in this effort you also make them be active and eat slowly, you will make your dog much healthier. To achieve this goal, few resources are as effective as this dog ball launcher.
It takes advantage of the effectiveness and love that your furry friends have for the dog tennis ball launcher to offer them a fun and stimulating activity. This will be the exercise factor that your dogs need to have fun every day, and form a closer bond with you. 
But also, thanks to its function as a soft food dispenser, your dog will get a reward just for having fun! It's simply a wonder, your pet will think. The measured portions of this automatic dog ball launcher help them get used to eating calmly, gently.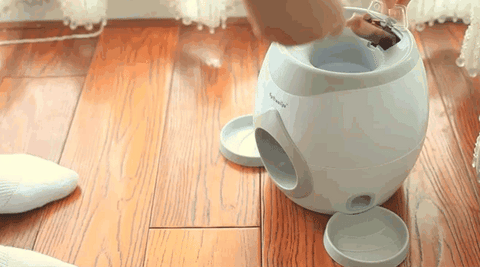 Make your dog have fun while he eats his favorite snacks using a dog ball launcher
Interactive and intuitive.

 When your dog puts the ball in, after the launch, the food will come out automatically.

Multifunctional.

 Can be used as a dog toy, feeder, training tool, slow food bowl, etc.

Suitable for different aged and sized dogs.

 Its height allows it to work on dogs of all shapes and sizes, as well as, the size of the tennis balls is ideal for these conditions.

Easy to clean.

 With a removable physical disk on both sides, it is clean and hygienic.

Safe for your dog.

 Made of safe and eco-friendly materials, durable and reliable for long-term use.

Makes your dog happier and healther.

 Helps to keep your pet active and healthy.
Note: The ball just rolls out and doesn't launch!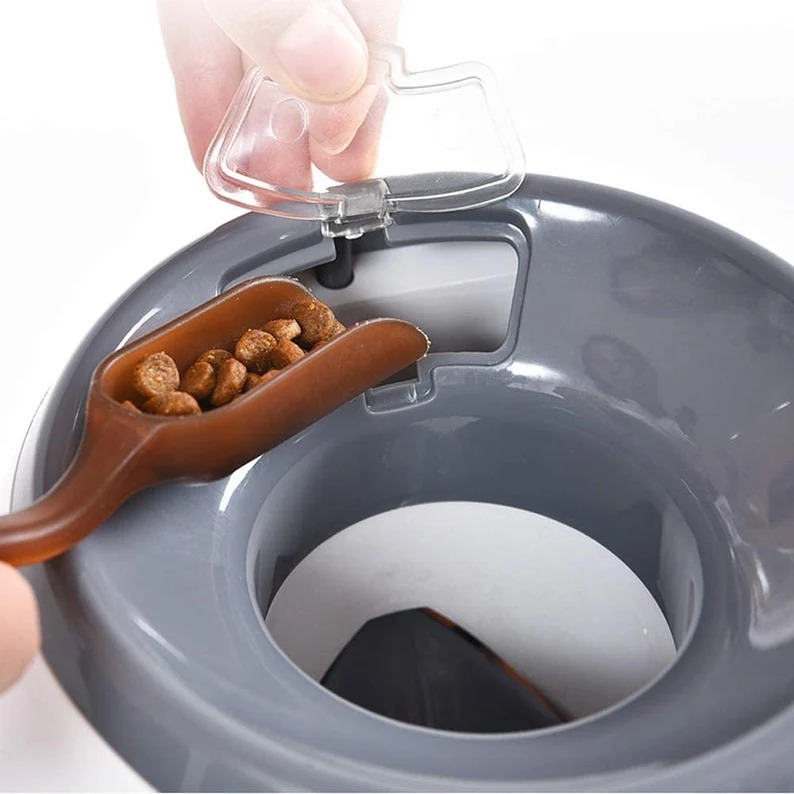 Why is it important for your dog to eat slowly?
Rather than the benefits of your dog eating slowly, the topic focuses on the dangers of eating too fast. This can lead to uncomfortable experiences for your pet, and damage that can eventually lead to serious health problems. That's why resources that help them eat calmly, such as this dog ball launcher, are becoming more and more common. Among the risks of your dog eating fast are the following:
Possible choking

Jamming of pieces and food in his throat.

Damage and scratches to their tract from under-chewed chewing pieces

Ingestion of air

Serious conditions such as gastric dilatation-volvulus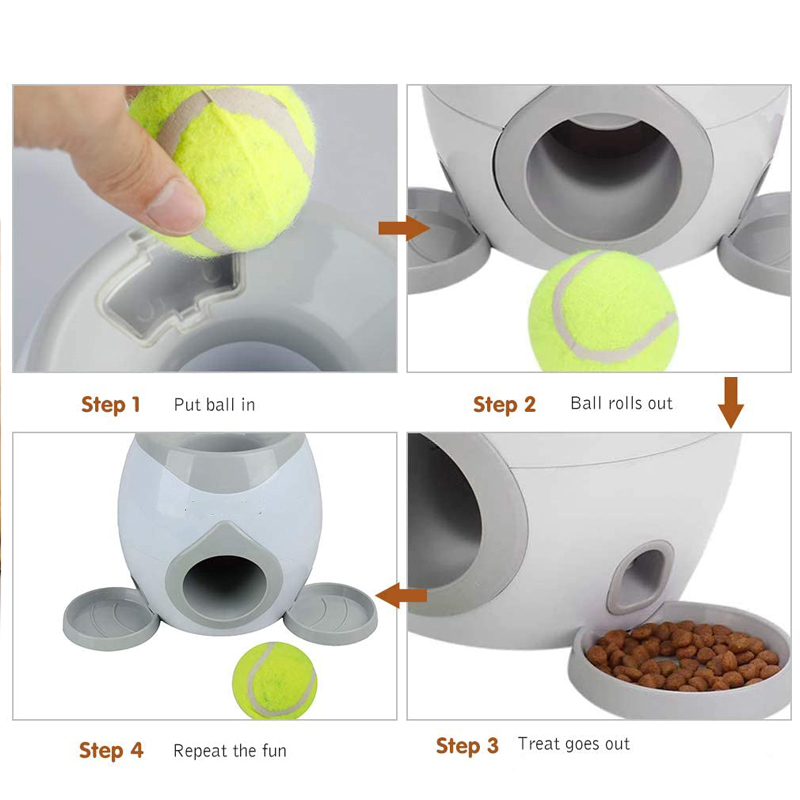 Specifications
Material: ABS
Size: app.18×18.5cm/7.09×7.28in
Outlet Diameter: app.7cm/2.76in
Optional Color: Green, Gray, Orange
Package includes
1 Dog ball launcher
2 Tennis balls
1 Feeding spoon