The Backpack That All Dogs Love — Japy-Packs!
Let your pup bring their travel essentials in style with Japy-Packs Camping Hound Harness and Dog Backpack. The Japy-Packs is a day-tripping dog lovers delight that allows your pup to carry extra gear and essentials comfortably!
Our design is a light-capacity pack that features a saddlebag-style design, ideal for both quick getaways and everyday errands with your dog. Enjoy the convenience and storage space of 2 expandable pockets—and, when you're ready to roll, attach your pup's leash directly to the Japy-Packs D-ring clip and enjoy quality time outdoors.
Features
Dog Harness & Backpack in 1: The Japy-Packs is the PERFECT backpack for dogs that includes an integrated dog harness with a rear-mounted leash ring to attach a pet leash. Rear D-ring can also be used as a bottle opener. The hiking dog backpack features 2 side pockets for extra storage.
Reflective Design: This dog hiking backpack has a large handle for extra control over your pet or assists them over obstacles. It also includes a reflective trim for extra visibility in the dark. You can use the pouches to store all hiking accessories for dogs.
High Capacity: Our saddlebag for dogs is lightweight & comfortable. The 2-sided dog pack provides enough space for all your pup's essentials, including food, doggies bags, first aid supplies, and travel bowls.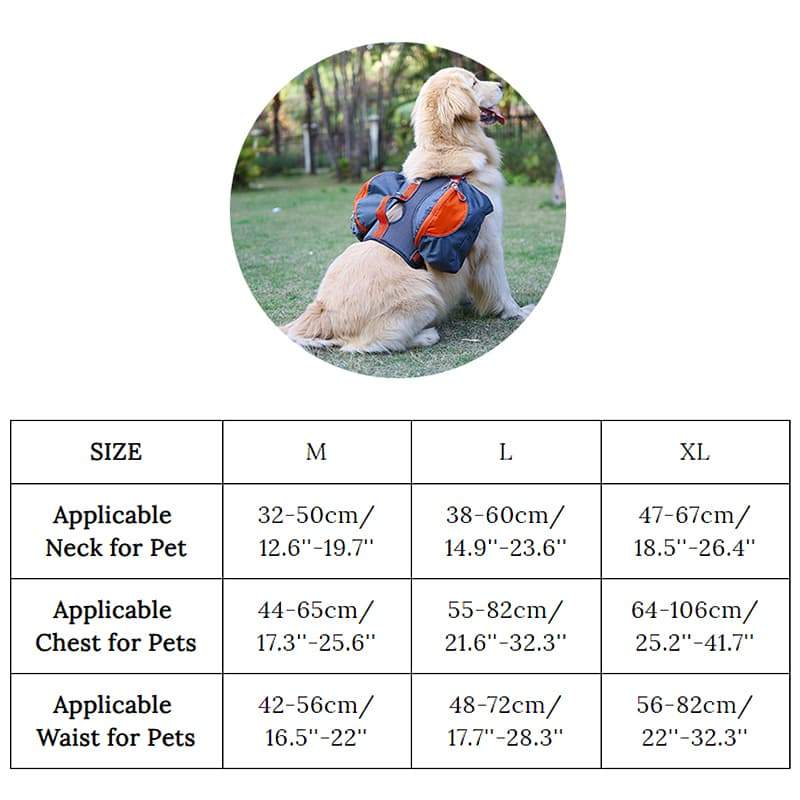 Package Include