HuggoMat Heated Cat Pad with Three Temperature Options, Fast Heating Capacity, Multi-layer Pad for Safety, and a Fur-friendly Design for Cats and Dogs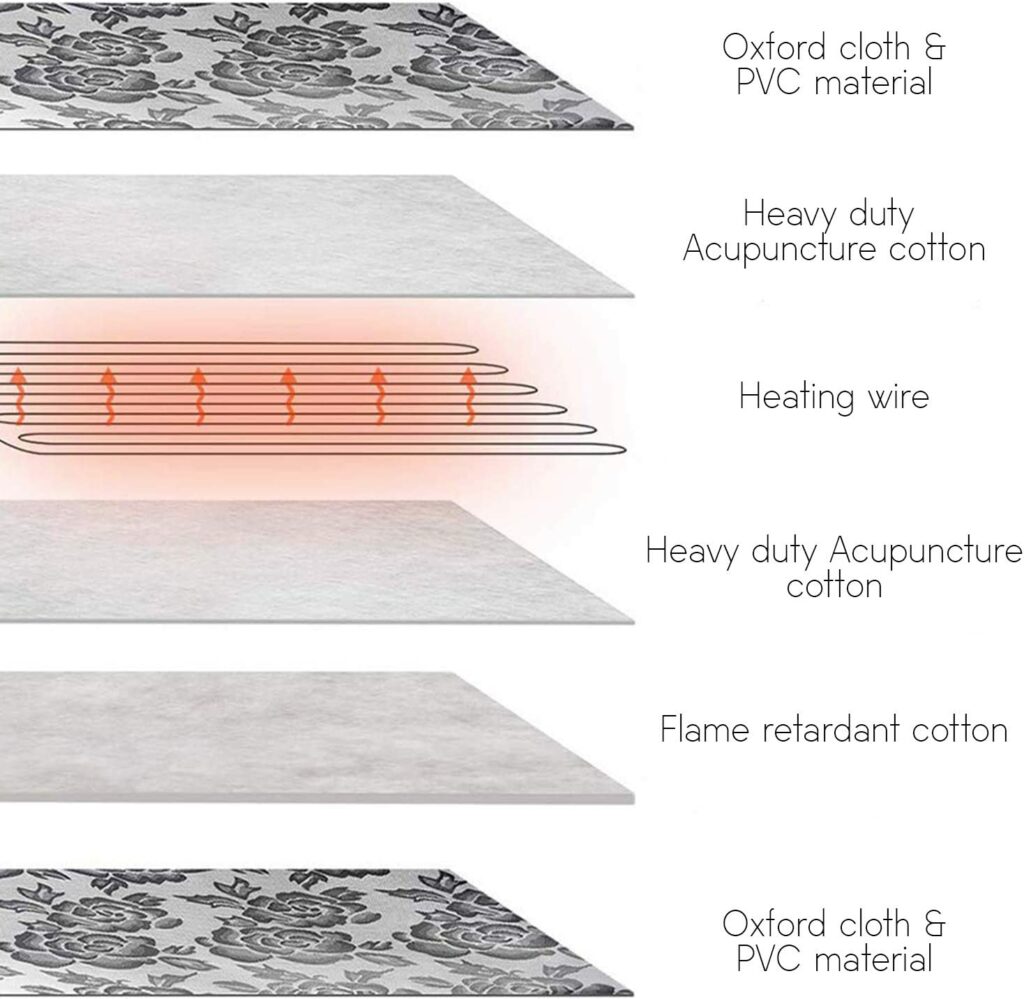 Pets not liking actual pet beds? The HuggoMat is for pet owners with cats and dogs that love to lounge on the cold floor…
If your cat or dog isn't a big fan of actual beds and prefer to stay on the floor, we offer you a great option — heated cat mat!
This multi-layer heated mat comes with anti-burn protective layer and a fur-friendly surface to ensure your pet's comfort. The middle part of the HuggoMat features heated wires that efficiently distributes heat all over.
Don't you worry — the acupuncture cotton will prevent burns for your pets.
The HuggoMat comes with two adjustable temperatures ranging from 30-50 degrees C. The fast-heating design immediately spreads the heat in just 30 seconds.
HuggoMat Heated Cat Pad Features
⭐️ Adjustable heated temperature ranging from 30-50 degrees C. Find the best setting for your pet. For its temperature controls, you can find low and high. Customize the heat based on your pet's conditions.
⭐️ Quick-heating feature that distributes heat in under 30 seconds. No more cold waiting time. After turning on, the heating wires will immediately work to distribute the heat evenly.
⭐️ Follows the design of regular mats for pets that aren't big fans of actual cat beds. Flat but soft mat for pets that prefer to lounge on flat surfaces.
⭐️ Made of multiple layers for comfort and safety. The layers are made of oxford and PVC materia for comfort, and protective layer made of acupuncture cotton.
⭐️ Comes with waterproof, skin friendly surface. No need to worry for static and irritating sensations. Pee also slides out and won't be absorbed by the mat.
⭐️ Chew-resistant cords to prevent electrocution. The HuggoMat's cords are covered with chew resistant rubber and metals to prevent electrical accidents.
How to use the HuggoMat pet heating pad?
☑. Please do not fold the heated pet pad when in use.
☑. The heated pet bed only is compatible with a voltage of 110V.
☑. Only use for your pets or other animals.
☑. Indoor use only, you can place it in the living room or your pets' house.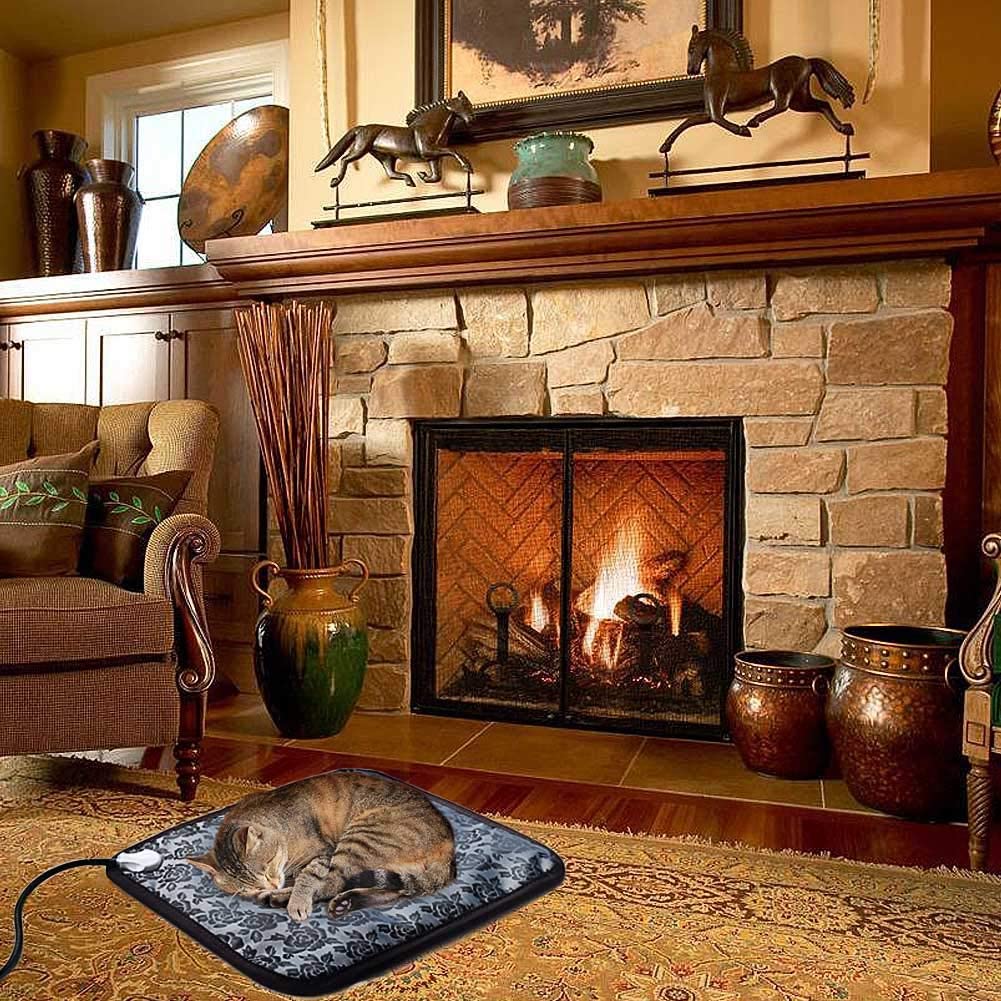 Specifications:
Rated Voltage:110V
Dimension: 17.7 X 17.7 IN
Power: 20W
Working Temperature: High:122℉/ 50 ℃ Low: 86℉/ 30 ℃
Material: Oxford cloth, Waterproof PVC material and Flame Retardant Cotton.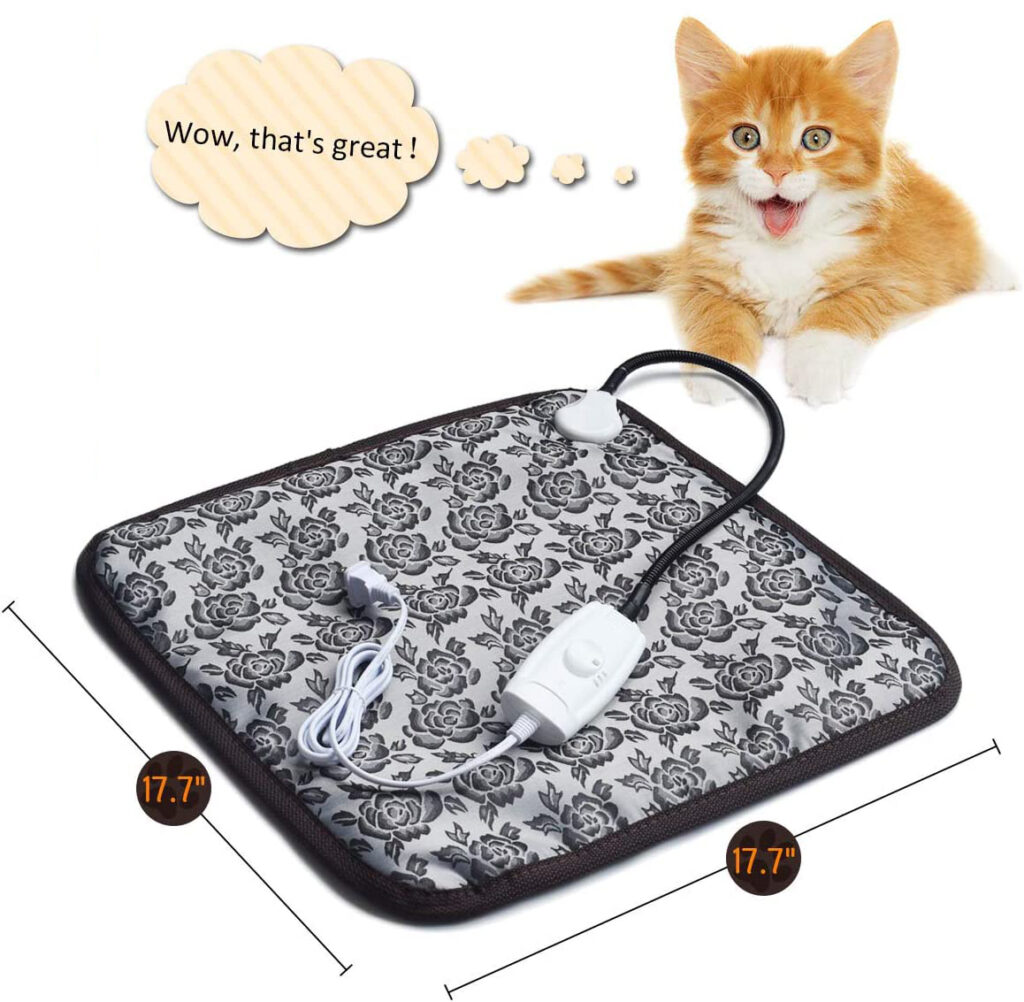 Package Includes:
1×Pet Heating Pad
1×User Manual