The Heated Cat Bed and Sleeping Cushion with Heating Capacity of Up to 45-Degrees C, 5-Hr Timer, Double Cotton Material, and Pet-friendly Surface That Will Warm Up Your Pet in the Winter!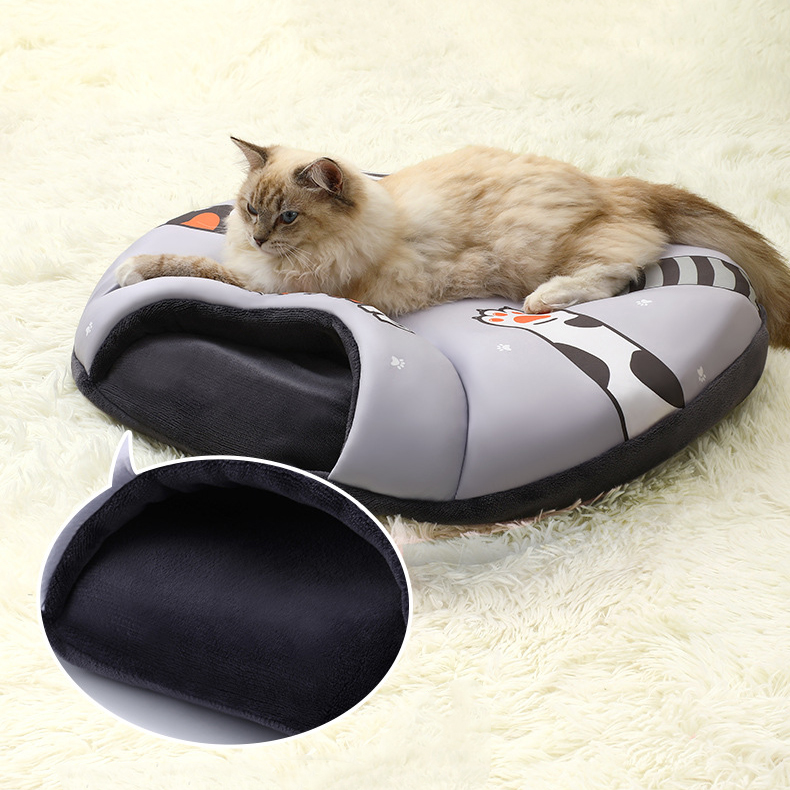 The Heated Cat Bed with Heating that Lingers Even After It's Turned Off — Makes Your Pet Enjoy the Warm, Comforting Heat for Longer
Exposing cats to cold floors and carpets can increase their risk of health concerns by 50%!
The CubbyCub is designed to bring ideal, healthy warmth for your beloved cats. This heated cat bed can provide lingering warmth for up to 45-degrees C (113F).
The heating points of the CubbyCub are distributed evenly all over so you can be assured that warmth is felt from the paws to your cat's tummy!
The CubbyCub now comes with three temperature gears (low, medium, high), and a timer setting up to 5 hours.
Easy-to-maintain, pet-friendly, and made even for the strong winter cold, the CubbyCub will make your pet feel more comfortable and warmed up!
CubbyCub Heated Cat Bed Features
✅Choose from Three Temperature Gears (Low, Mid, High) for the Best Heated Setting. Low is 30C°-45C°, Mid is at 35C°-40C°, and the highest setting is at 40C°-45C°. The CubbyCub allows you to customize the heat settings based on the need of your cat. Assess the temperature around you and adjust the temperature accordingly.
✅ Timer Can Be Adjusted from 1, 2, or 5 hours. The longest timer is at 5 hours. You can also adjust this to fit whether your cat is taking a nap or sleeping for a longer time.
✅ Soft, Flannel Fiber Guaranteed to Be Gentle on Your Pet's Fur. The soft flannel material with a man-made fiber is guaranteed safe for your cat's fur. This soft, gentle material adds furry warmth for your cats.
✅ No Static! Scared that random static sensations will hurt your cat? The CubbyCub's anti-static fiber is made to prevent any static sensation from happening while your cat is lounging.
✅ Circular Size with Heated Points Evenly Distributed. Your cat now has a bigger space to get warmth from. A big plus: heating points are distributed evenly so your cat can feel warmth all over.
✅ Designed to Keep Pets Safe While Heating. The protetive fabric layer prevents burning.
Specifications:
Material: Flannel+Man-made chemical fibre

Temperature gear: 3 gears

Timing: 1/2/5H

Temperature: L:30C°-45C°、M:35C°-40C°、H:40C°-45C°

Circular size: M:45×50/L:55x60cm

Square size: M: 40 x55 / L: 50 x65 / XL: 60 x75cm(Random Pillow)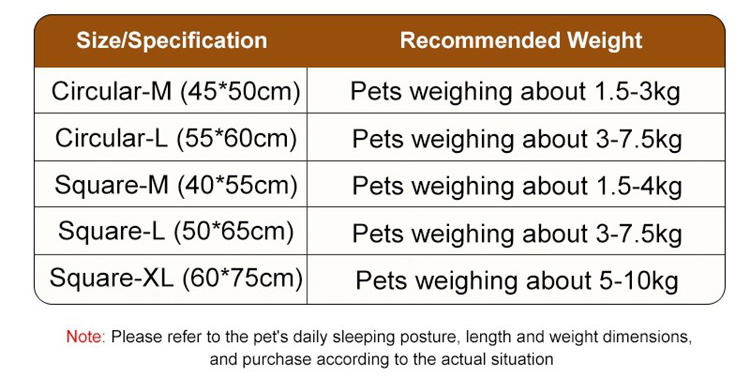 Notes:
It cannot be folded for use when it is powered on.
Before use, please turn on the high-temperature gear for preheating for about 10 minutes, and then adjust to the low-temperature gear for constant temperature use.
It is recommended that the high temperature gear should not be used for more than one hour.
It is recommended to switch to the low temperature gear for long time use.
Package included: 1 x Heating Pet Cat Nest