Now, Elderly Or Disabled Pets Can Step Into Comfortable Elegance With the HampshireHound Premium Dog Stairs!
As your dog gets older or gets injured, climbing up and down the stairs may end up hurting their joints and knees. This is one sight that we pet lovers want to avoid, which is why providing them a sturdy yet comfy set of pet stairs could do the trick. If you're looking for stairs that can provide the best comfort for your furbaby while they climb, but can also make for an elegant accent for your interiors, trust on the HampshireHound Premium Dog Stairs to get the job done.
Not only do our stairs allow your pet to reach your bed, sofa, or car more easily, it's also made with an inner compartment (which you can open on the top step) to store your pet's things. Best of all, the design is beautiful, with a chic pine wood base and carpet that can complement the aesthetic of your interiors.
Give your pet the gift of ease, comfort, and a beautiful set of stairs. Add the HampshireHound Premium Dog Stairs to your cart now.
Features
Perfect for senior pets and those with mobility problems
Carpeted to protect your pet's paws and prevent slipping
Easy to clean: just wipe it with a damp cloth
Large inner compartment to store your pets' essentials – simply open the top step!
Supports up to 65 lbs of body weight.
Solid pine wood design that looks great in any space.
Compact size which you can use/store anywhere: 16″ L x 17.5″ D x 15″ H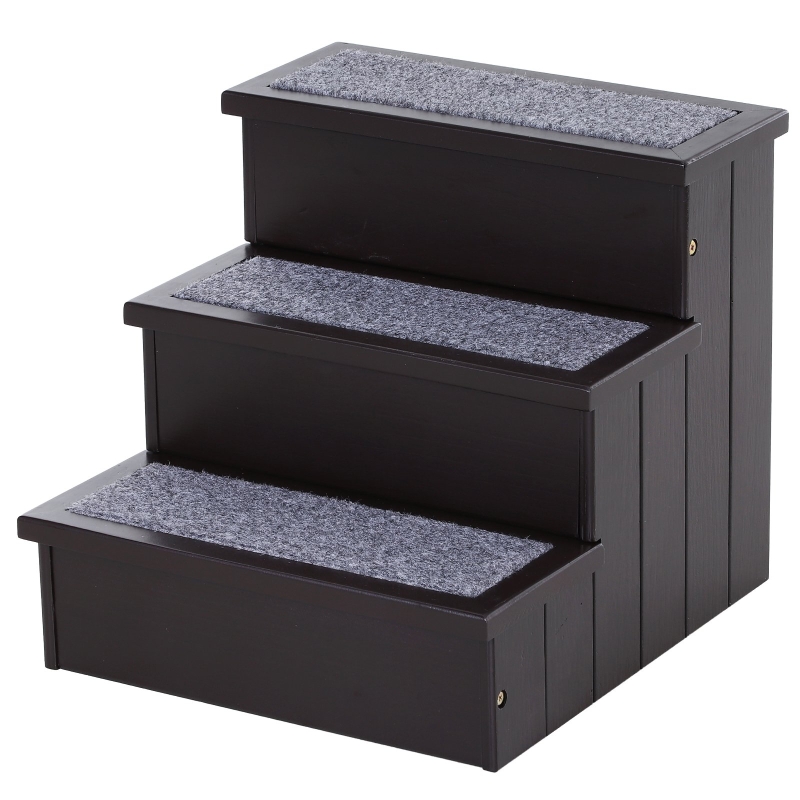 PROVIDES GREATER COMFORT FOR PETS
Our HampshireHound Dog Stairs can help your pet reach vehicles and furniture more easily, and without getting injured, particularly for elderly pets or pets with mobility issues.
WITH NON-SLIP CARPET FOR SAFETY
Each step is fitted with soft, non-slip carpet to protect your pet's paws and to prevent them from slipping while climbing.
MATERIALS MADE TO LAST
Constructed from high-quality pine wood material that supports up to 65 pounds, and are built to last for years of use.
HAS A COMPARTMENT PERFECT FOR LIMITED SPACES
Features a large compartment where you can store your pet essentials. Great for small apartments!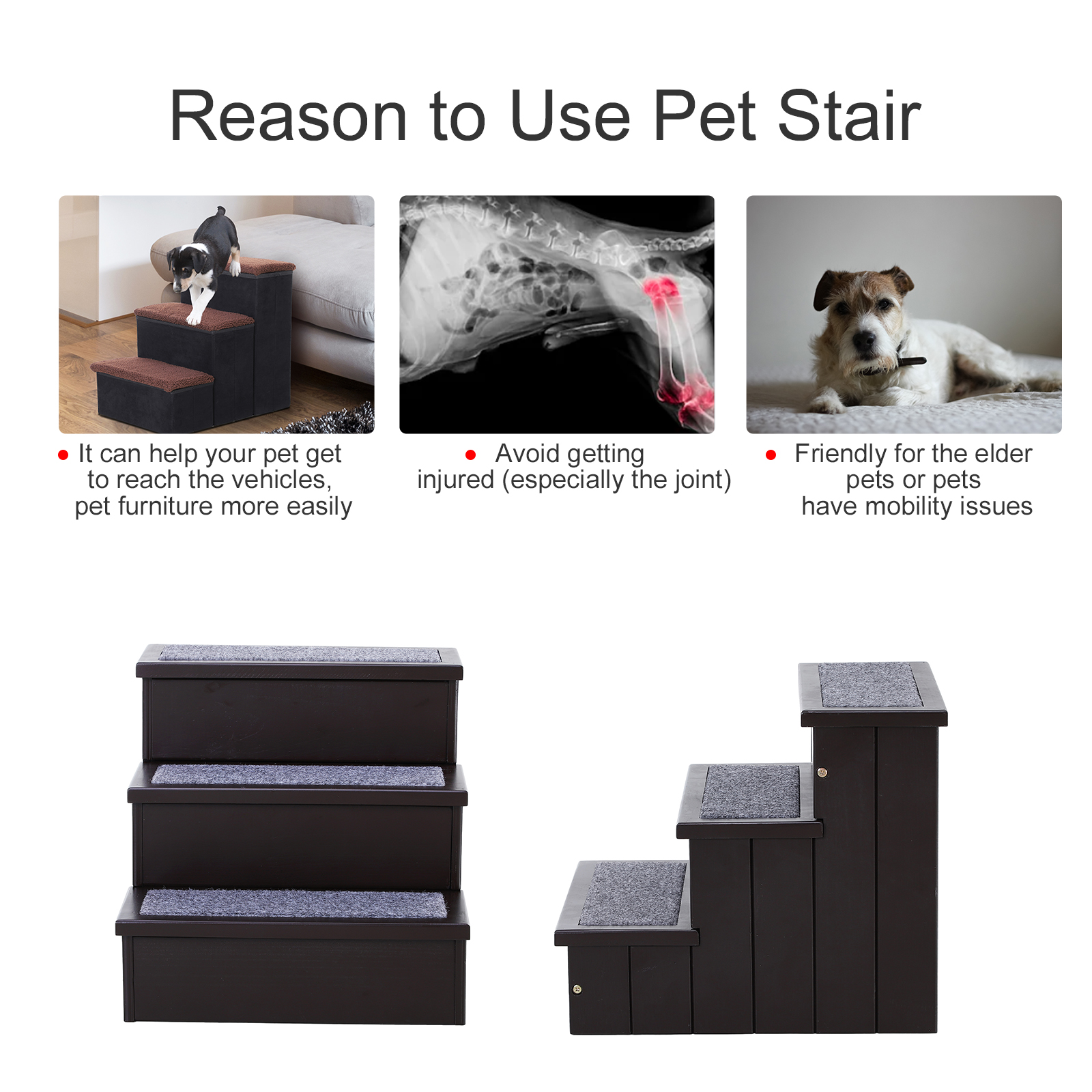 Specifications
Color: Brown , White
Overall Dimensions: 16″ L x 17.5″ D x 15″ H
Material: Pine Wood, Carpet Cloth
Per Step Dimensions: 16″ L x 6.5″ W x 5″ H
Weight Capacity: 66 lbs.
Net Weight: 10 lbs.